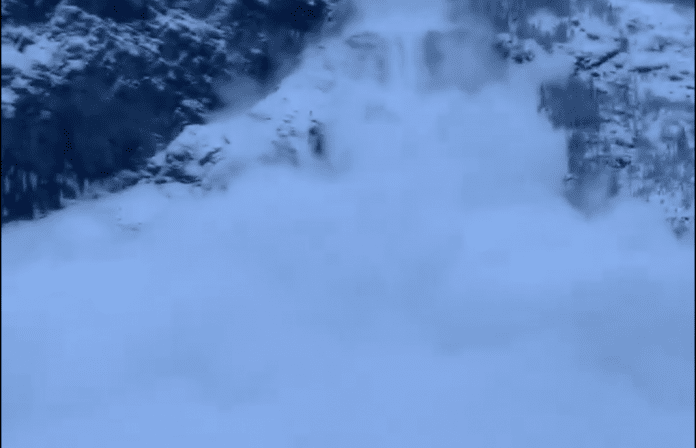 Those Canucks are crazy folk. It must be the poutine (hot chips with gravy and cheese curd) and Bloody Caesars (a Bloody Mary with clam/tomato juice).
Calgary real estate agent, Bryon Howard was out for a casual jog in the stunning snow laden backcountry (as you do) near Lake Louise in Alberta when he heard a BOOM and found himself in the direct line of an avalanche from the neighbouring slope.
His video footage is deceiving, it certainly looks like he was destined to die in the avalanche path, it also looks like he's not running fast enough. However he was up much higher on the slope opposite and he only caught the 'tail' of the avalanche.
That's one lucky guy. Reckon it won't be long till he talks about it on his podcast. 
Love Canada? Join our Canada Deals and Chatter Facebook Group for skiers and boarders.