The Australian capital may be the seat of the country's government, but there's a lot more to this cosmopolitan hub than politics and parliament. Small, compact and well thought out, the city and its suburbs celebrate nature.
Lake Burley Griffin is Canberra's largest waterway, with plenty of attractions for cyclists, joggers, walkers and rowers exploring its expanse. Begin your day here kayaking; head to the hills mid-morning to hike through wildlife-filled bushland; clean up and wander around a world-class gallery in the afternoon; and then sit down to dinner in a restaurant that garners as much praise as top spots in Sydney and Melbourne.
Where else in Australia can you do all that in a day?
And if you're visiting in winter, on your way to or from the Snowy Mountains, be prepared to stock up on truffles – these earthy gems steal the culinary show over Canberra's cooler months.
Hippest hotel to bed down in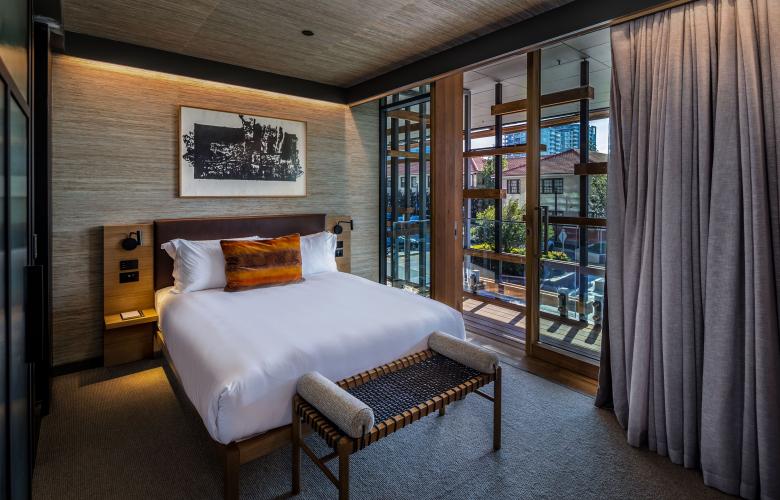 Ovolo Nishi, hands down. This design-driven bolthole in the hip NewActon precinct comes with style to spare, from its jaw-dropping collection of art by local creatives to its forward-thinking restaurant, Monster Kitchen and Bar. The 68 rooms and suites are fabulously fitted with salvaged and restored 20th century Australian furniture, alongside bespoke lighting and complimentary minibar snacks.
The Palace Electric Cinema is part of the complex – its theatres dedicated to art-house, documentary and independent films – while a well-stocked library, bike hire, gallery and day spa round out the diversions.
Best breakfast
Cyclists, rejoice! Močan & Green Grout not only welcomes bike enthusiasts in droves, but also custom-designs and manufactures Goodspeed road bikes for classy commuters. Trendy wheels aside, the establishment is known for its sustainable ethos: fairtrade organic coffee is prepared with care, while culinary offerings are seasonal and showcase locally sourced ingredients.
The food is comforting and classic – think, slow-cooked lamb on a minted yoghurt roll, or beetroot-cured salmon with horseradish and caper crème fraîche.
Best coffee
Baristas at The Cupping Room have taken home more awards than they can hang their hat on, their applauded brews making the most of beans sourced from sister company (and Canberra's largest specialty roasters) Ona Coffee. There's plenty to digest on the drinks menu – pair your beverage of choice with French toast or a juicy chicken burger.
Best lunch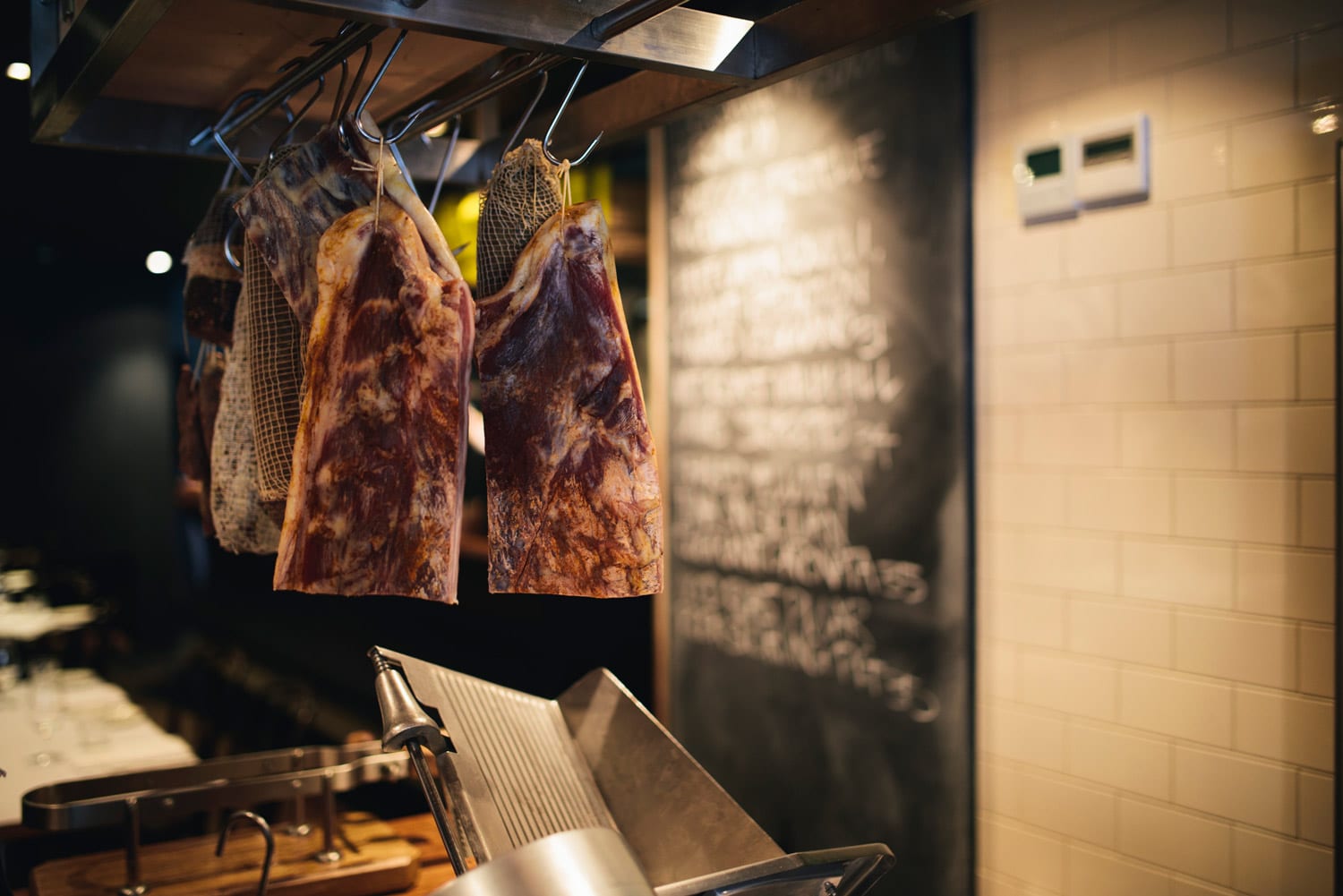 Trattoria Italian and Sons is not for the indecisive – the cured meats cover everything from lonza to pancetta, there are flavourful wood-fired pizzas, and the pastas are mindblowing – just try to look past the gnocchi al'tartufo with terra preta black truffle, butter and aged Reggiano.
For something a little lighter – but equally tasty – head to mod-Japanese eatery Raku for a snifter of sake paired with, say, kingfish sashimi drizzled with truffle yuzu sauce, or wagyu skewers doused with shichimi pepper. 
Sweet tooth
Close your eyes and picture the most elaborate shake imaginable. It's likely on the menu at Food Solution by Patissez. The 'Iso-Shakes' menu includes the Vote for Pedro (with house-made dulce de leche and smashed honeycomb) and the Cherry Ripe (sour cherries, coconut, choc-fudge and coco crisps). There's also a full menu dedicated to French toast. I mean…
Hottest restaurants for dinner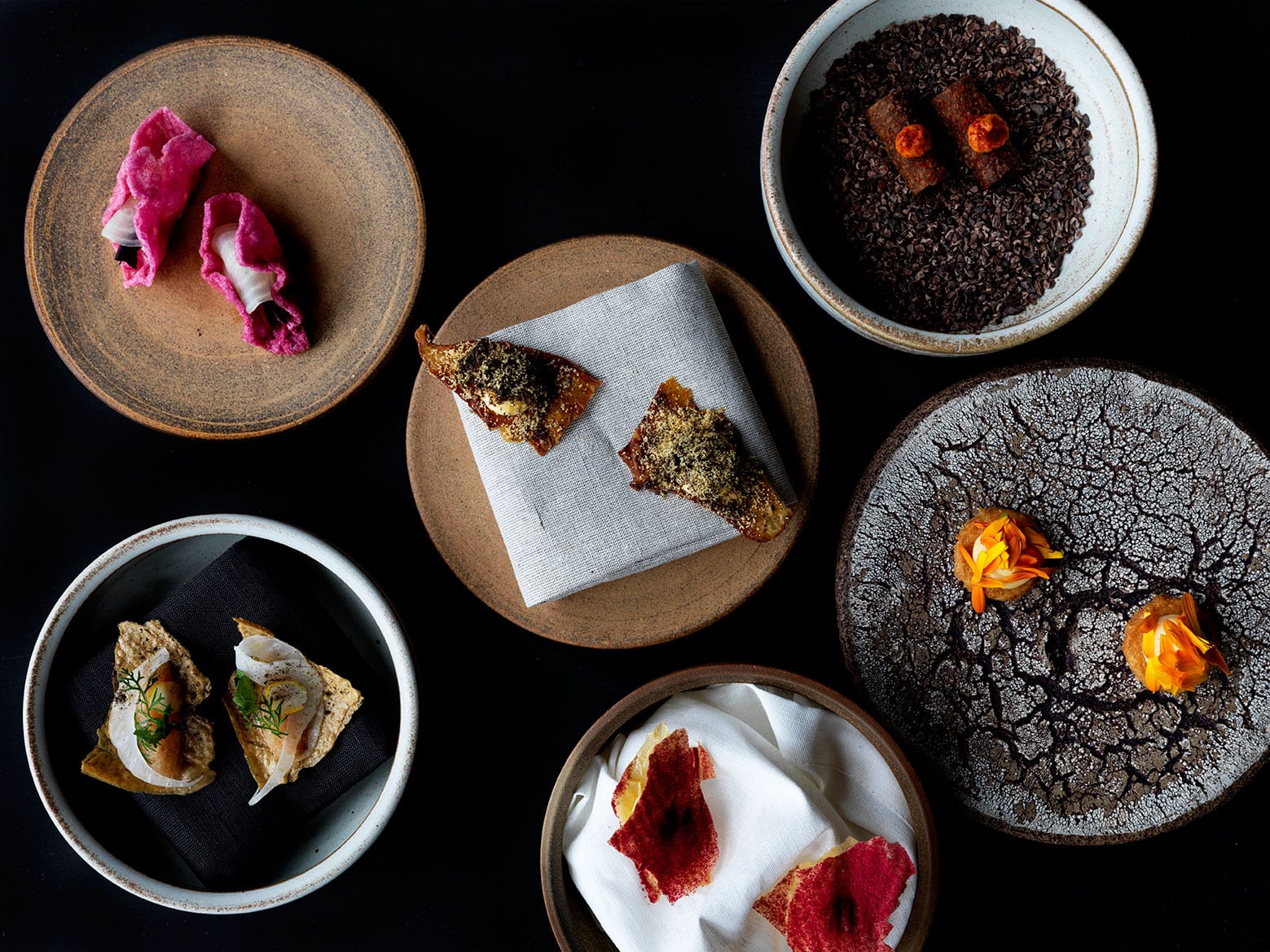 Two-hatted Aubergine is one of those special-occasion restaurants you'll want to linger at all evening – the five-course degustation menu comes with plenty of tasty surprises, and is as superb as the service. Sister dining room, Temporada, is more relaxed, but no less delicious.
It may be in Canberra's 'burbs, but XO dishes up food so good you'll think you're eating out in downtown NYC. The mod-Asian menu includes more-ish bites like pork-belly bao with pickled daikon, and black-rice pudding with Malibu ice-cream. Damn!
Best bar
Sitting pretty in Canberra's historic Melbourne Building, intimate Bar Rochford entices with well-mixed cocktails and interesting wines by the glass, best paired with snacks like bonito and burnt apple, or chestnut-and-truffle pasta.
Less food, more speakeasy, is Molly, a hidden bolthole where you can enjoy creative cocktails, live jazz and a nostalgic vibe – dapper bartenders included. 
Winter high
If you love the smell of fungus in the morning, you won't want to miss Canberra's annual Truffle Festival, an intoxicating union of truffle hunts, tastings and degustations running throughout the winter months.
Feast the eyes
When you're not indulging, head to the National Gallery of Australia to ogle more than 160,000 works of art, including one of the country's largest collections of Indigenous paintings and installations  
Cool day spa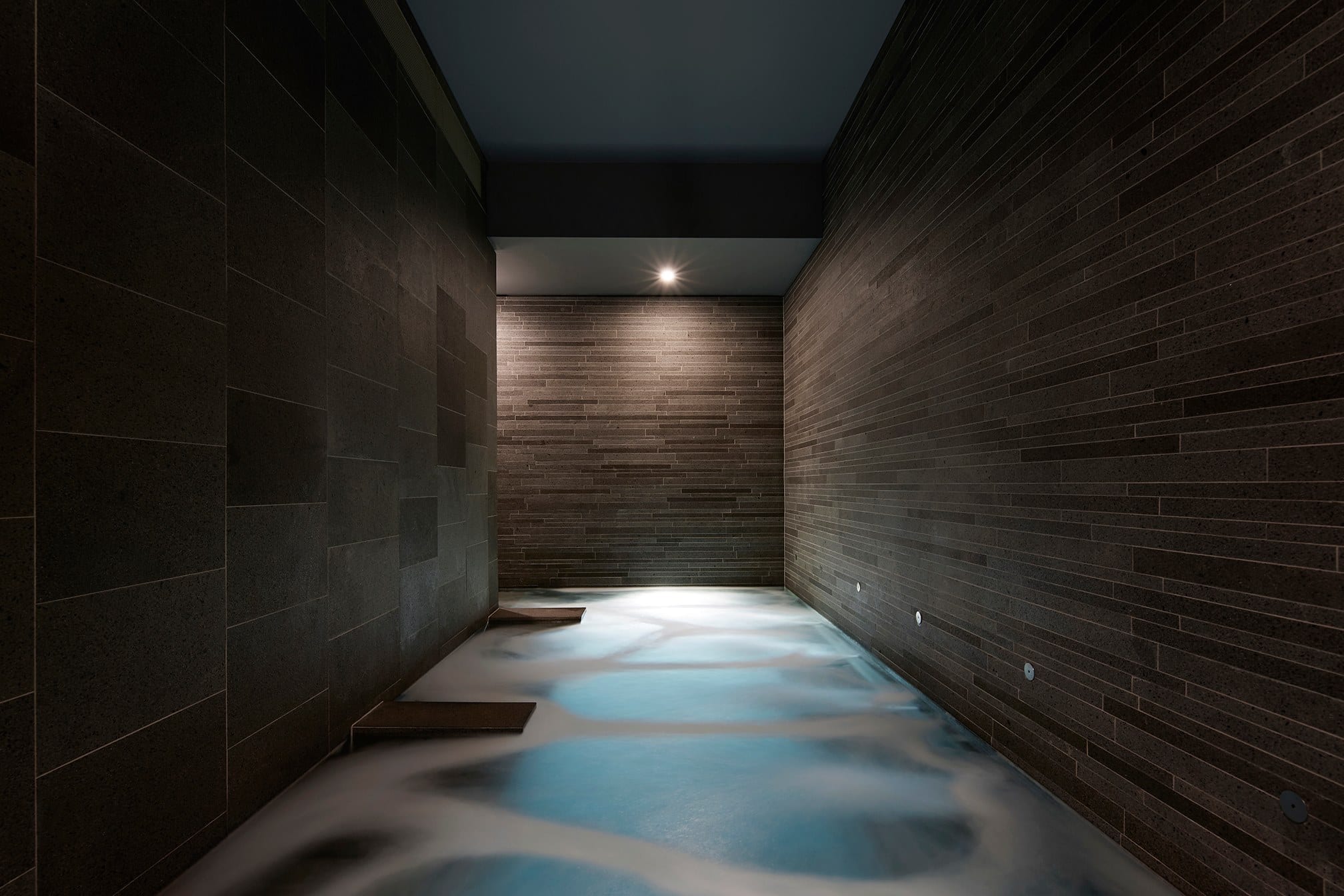 Want to forget about the world for a few hours? You can lose yourself for the best part of the day at Hale Spa, a wellness haven where your treatment might begin with a dip in the cave-like pool before moving on to the steam room, infrared sauna and then finally, a luxe treatment – our pick is the stone therapy massage. 
Quirky adventures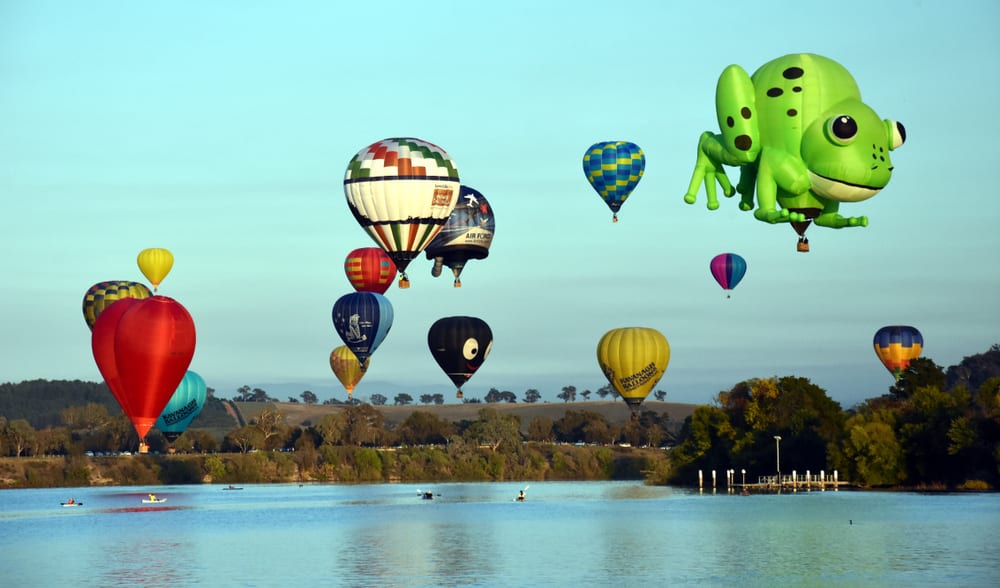 Float above it all and enjoy Canberra's sights from the basket of a hot-air balloon. Dawn is the best time to take off, as the early morning sun casts the valleys, lakes and national monuments in an Instagram-worthy light that needs no filter.
Fun fact: Canberra is the only city in the world where hot air balloons are permitted to float over a nation's Parliament House. Back on terra firma, toast the adventure with a glass of bubbly.
Brewers and vintners
Canberra is surrounded by some of the country's most interesting cool-climate vineyards, including Clonakilla (for its full-bodied and fruity Hilltops Shiraz), Lerida (for its Lake George shiraz viognier), and Ravensorth, an up-and-comer winning awards for its cab sav.
If you prefer liquid gold, make a beeline for Bentspoke Brewing Co – try the Barley Griffin pale ale – or Capital Brewing Co, where you'll not only find great brews like the orange-and-honey-infused Springboard, but also hangover cures courtesy of Brodburger (see below).
Best hangover recovery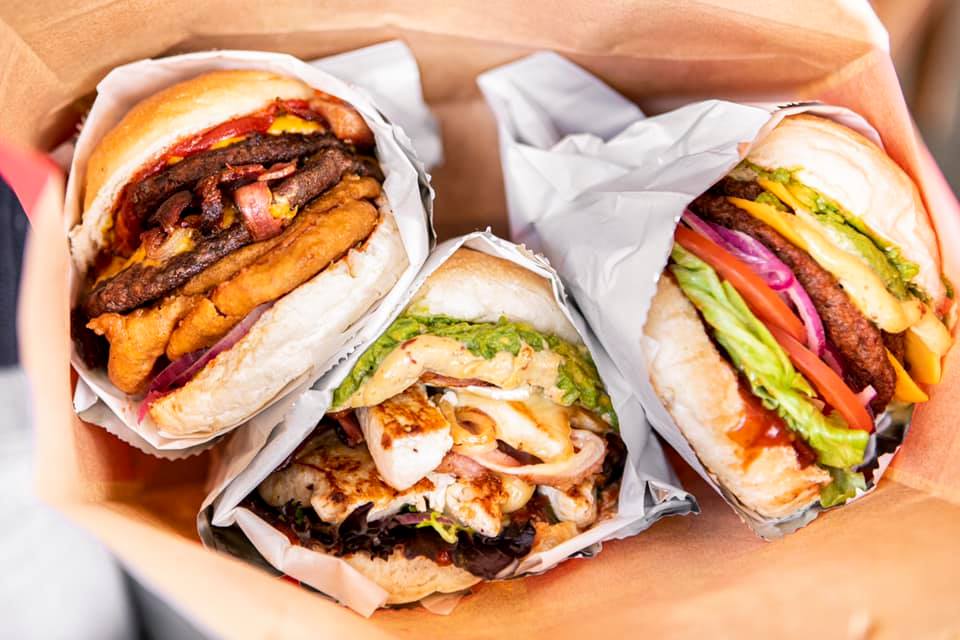 Juicy patties, freshly baked buns, all the toppings – is there anything better than a burger to cures what ails you? Brodburger's extensive menu ranges from The Deluxe (with two beef patties, eggs, bacon, cheese… and so much more) to a battered fish burger. Onion rings and chips essential. 
Cool quirky shops you only find in Canberra
While we're waiting for some of the city's bigger markets to re-open, head on over to Trove Canberra. This cooperative of artists, designers and makers is like the city in a snapshot, selling one-off creations that range from jewellery and clothing to ceramics, art, homewares and even gourmet produce.
Don't leave without experiencing…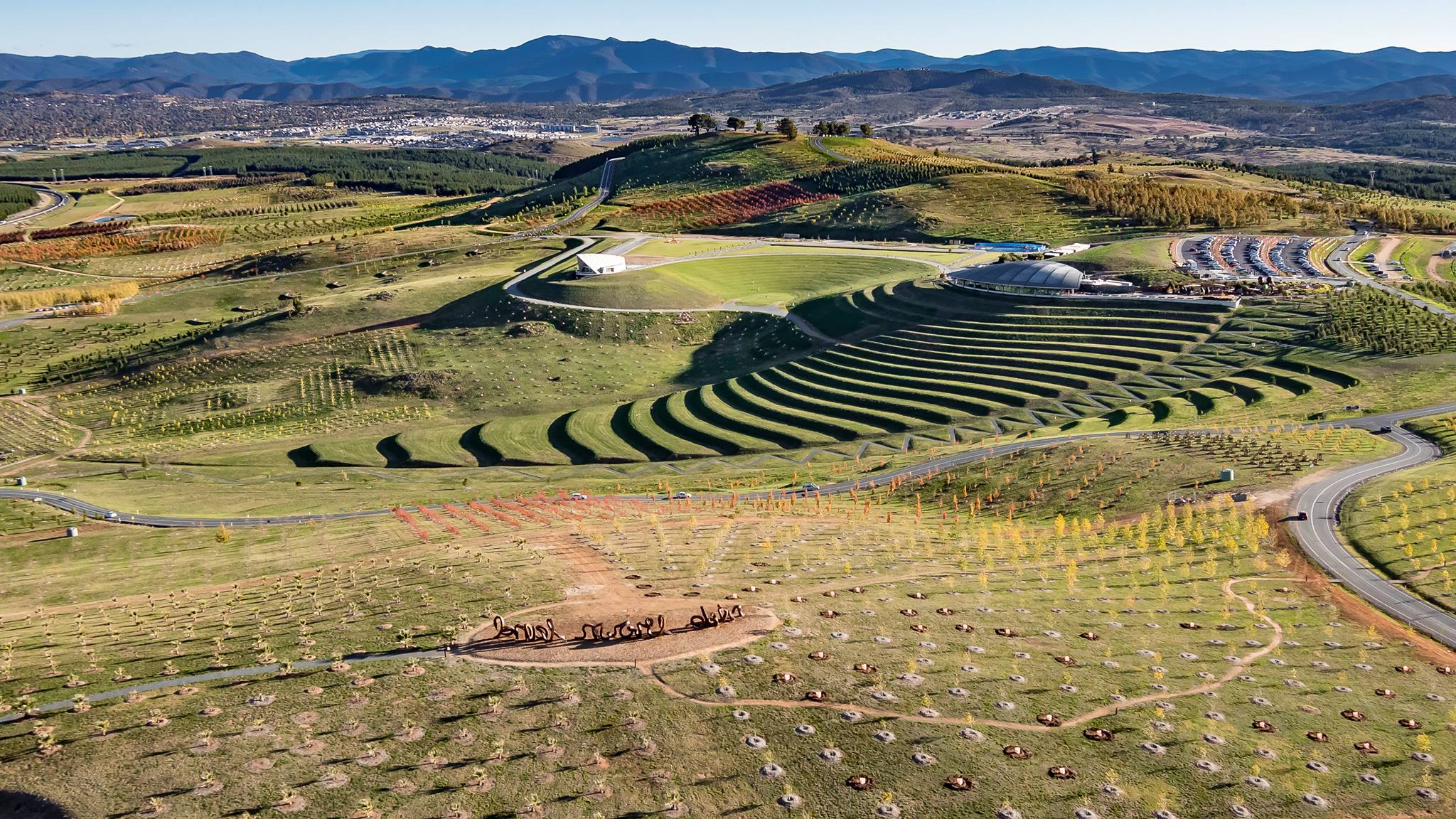 The Australian capital has one of the best arboretums in the world, home to around 100 forests of rare, endangered and symbolic trees from Australia and across the world. Take your road or MTB bike or your runners and take to the trails.
---
Please help SnowsBest remain your independent source of snow news this winter with a "Covid contribution", from as little as $1, so we can continue to deliver the news and content you value in a season when we need each other most. Contribute here.
---