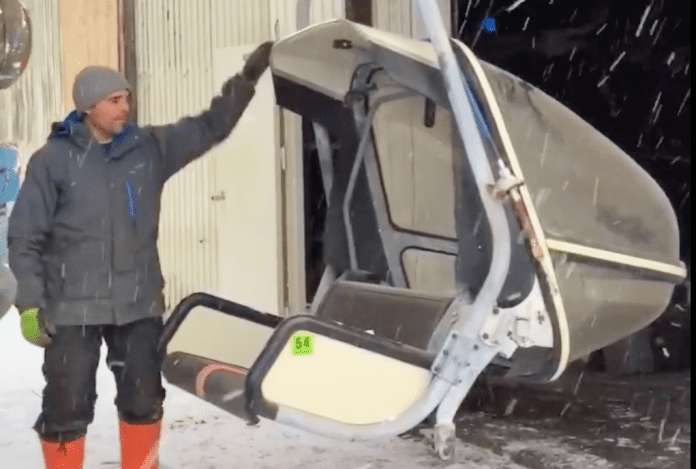 The crew at Hokkaido Backcountry Club have, since 2016, been operating cat skiing from the currently defunct Chisenupuri ski resort 15 minutes outside of Niseko in the Hokkaido town of Rankoshi.
It's a cult classic with big Japan powder skiing and snowboarding and multiple cat drops to the top of the old ski runs.
The team have been working to find a sustainable solution to rebuild the lift without much success thus far and are now offering the covered chairs from the Chisenupuri high speed detachable double to the public while they work on alternate lift solutions for the area.
Now you can grab yourself a piece of history for your backyard with less than 100 chairs up for grabs – the pull down bubble cover provides exceptional social distancing. Just saying.
Boss man Clayton Kernaghan is selling the bubbles with proceeds to go towards improving the area with the hope of building a dedicated indoor skatepark for all to use.
How much for your own chair bubble?
¥10,000 (AUD$130) each or ¥15,000 (AUD$195) for your choice of number or ¥20,000 (AUD$260) delivered to your property within a 20 km radius.
International shipping is obviously at your own cost and discretion.
Keen? Hit up Clayton via info@hokkaidobackcountryclub.com and check out his fun sales video for details.