Great tissue flakes are falling from the sky in Australia in a truly stellar start to our first fully open ski season since 2019. Resorts have opened a week earlier than scheduled thanks to mammoth snowfalls and social feeds are filled with joy.
It's been a long time between powder drinks for many of us and bodes well for the northern ski season ahead as borders remain open, Covid restrictions lifted and international travel is back in the spotlight. We can finally exhale that two year held breath and return to beloved destinations greatly missed.
Oh how I have longed for a long haul flight across the seas to wide powder fields under big blue skies, for chalky snow so light it dissolves into air when thrown from mitten hands. For s'mores around an après fire, aspen trees with powder bases, first tracks at dawn and cowboy towns with bacon whiskey come dusk.
Colorado has always held a snow place in my heart, the first northern hemisphere ski state I visited, it captured my soul, took my breath and provided delight with every turn. I did not know when I took my first chairlift ride in the luxe purpose built Vail village that I would eventually spend a year living in this adventure state.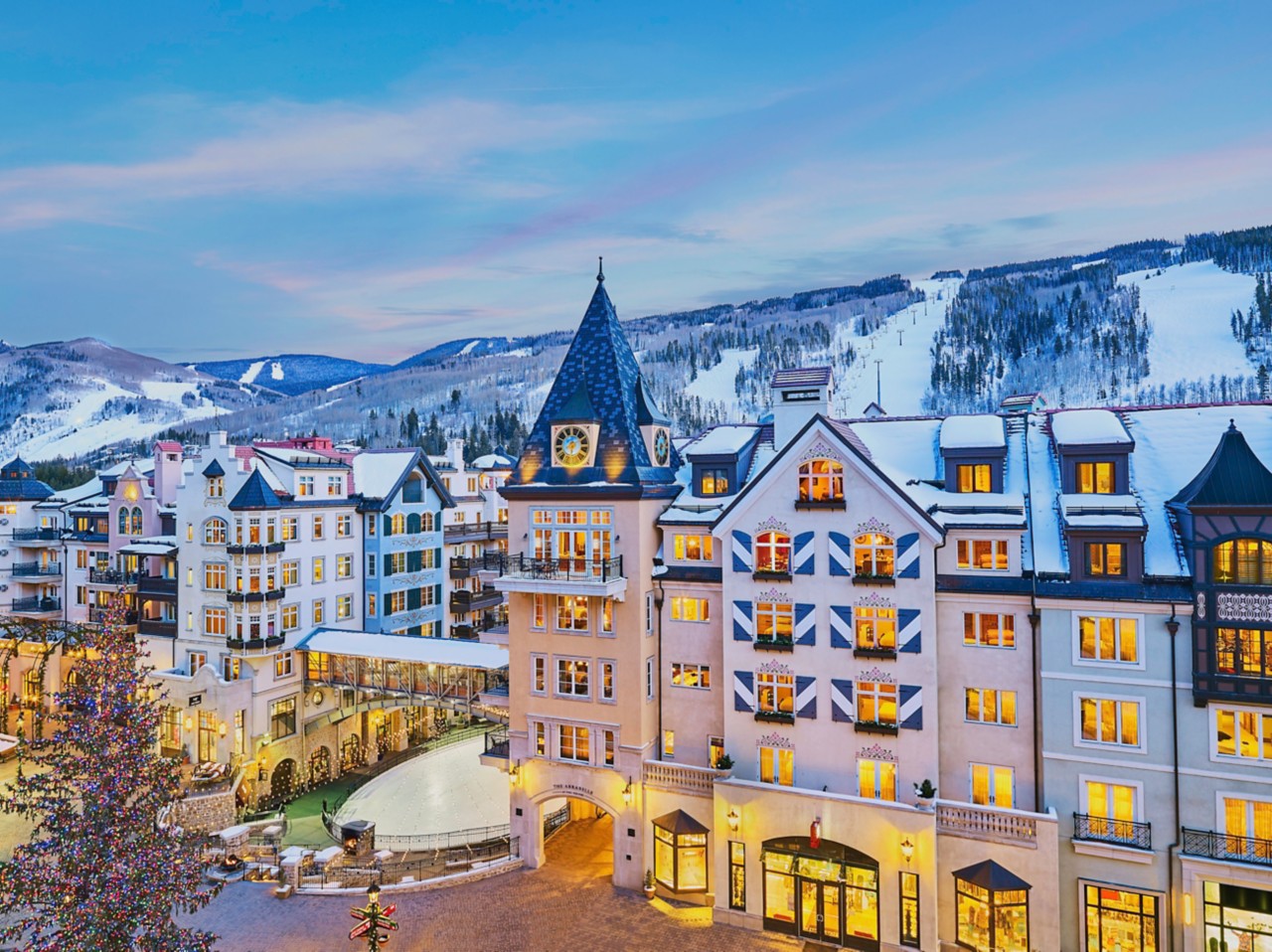 What i did know was I was hooked. If Vail bedazzled with it's beloved back bowls then Beaver Creek beguiled with perfect groomers and fresh baked cookies delivered complimentary by chefs to skiers and boarders as we came back to base on a day's last run.
Aspen followed suit as only Aspen can with après fit for Europe, dining fit for Michelin and one hell of a hike at altitude to the famed Highlands Bowl. Then Telluride sealed the deal with a jaw dropping box canyon town and a Main Street straight out of a Hollywood western.
Colorado is where I first experienced cat skiing and untracked powder, it's where I learnt the real meaning of luxury with ski valets and ski butlers, where resort shuttles were free and came with fast wifi, where I had my first on mountain dinner after dark, first dancing on tables in ski boots and first official rope drop.
It's been over fifteen years since that original sojourn and I've lost count of the times I have returned. What I do know is when I do make it across the Pacific seas this coming winter, I won't know where to turn first.
Do I aim for the heady heights of Breckenridge for high altitude powder and a town dotted with multi coloured homes? Will Steamboat's cowboys lure me their way with promises of Strawberry Fields hot springs and ski-joring down the Main Street? Crested Butte may be calling my name for home grown hospitality and big mountain skiing or will my thighs withstand the steeps and deeps of Silverton's lift accessed backcountry terrain.
What Colorado always delivers is surprise. Winter Park flies under the radar yet when you hit up this mountain you'll wonder why you hadn't been before for 3000 acres of skiable terrain served up in seven territories, each designed for a different thrill. Ski Loveland on February 14 and you'll be surrounded by couples in wedding attire on skis and snowboards as they marry in a mass wedding with free lift passes.
Of course Denver is a must. This once sleepy land locked town has become a city with heart, not just a gateway to the mountains, a genuine thriving destination of its own. Expect innovation on every corner, hip inner city dining precincts, arts galore, sports galore, roof top bars and boutique hotels that are shrines to forward thinking design.
But really, it's about the people. Americans that care, Coloradoans with a lust for life, who love and appreciate the beauty of their sacred outdoors, the privilege of their mountain peaks, the richness of their land. These people love to showcase their good fortune, show off the beauty of their vistas from golden aspen leaves in autumn to babbling brooks in spring and the soaring snow laden peaks that thrust skyward each winter.
You'll laugh with them, cry with them, ski with them, drink with them, dine with them, dance with them and if you're lucky you will, like me, call many of them true friends. The kind of friends where distance and time make no difference, you pick up where you left off and drink Moscow Mules with fresh mint out of copper mugs as though it were yesterday when you last met.
That. That's where I will go first. To the people. With open arms and longing hearts awaiting connection that snow brings to skiers and boarders around the world.
That's the Colorado that's calling me. Would be rude not to answer, right?
Want to experience Colorado? Check out the 28 resorts here.
Words by Rachael Oakes-Ash aka @misssnowitall