What places spring to mind when you read "Colorado big powder"?
Does your mind conjure up glamorous thrills of Aspen and Vail? Perhaps the stratospheric 13,000-foot chairlift of Breckenridge (Brecken-fridge for those who have braved its icy temperatures)? Or, the intimidating steeps of Telluride fronted by the deceitfully charming town on its doorstep?
You'd be correct to think all these resorts get an ample serve of the fresh stuff every winter. However, the places boasting the most snow in Colorado are somewhere few international travellers have heard of.
The most snow in Colorado falls in places you've never heard of
No one talks about Wolf Creek Ski Area, despite it claiming an average 430 inches (that's nearly 11 metres) of snow each year – more than any other resort in the state. The southern Colorado resort, which has a handful of chairlifts perched on the stunning San Juan Mountains, even trademarked the phrase "Most snow in Colorado" as part of its identifying logo.
Even fewer international travellers know of skiing Silverton Mountain, the one-lift, ungroomed, so-basic-its-primal, mountain rearing out of an old west silver mining town a few hours' drive from Wolf Creek.
Like Wolf Creek, it clocks 10 metres-plus of snowfall each year and remains relatively empty during peak season. Unlike Wolf Creek, it has only one – yep, one – lift that delivers skiers to an elevation of 12,300 feet (3750metres) with no groomed or signed runs to follow.
"There are no chain stores in Silverton; no Starbucks, no McDonalds. And the town is breathtaking," explains Jen Brill, co-owner and guide at Silverton Mountain.
Silverton Mountain is like a retro ski area.
One lift and a tent (like a large yurt) for a lodge and a parked school bus for a demo and rental centre.
"As for the skiing, it's like nothing else," says Brill.
"You are required to ski with a guide for most of the season and carry an avalanche beacon, shovel and probe. We hike along a ridgeline to get to most of the runs but if that is too much, we have over 22,000 acres of heli-ski terrain that you can opt to purchase tickets for by the run or by the day. There are usually 80 skiers or less on the mountain so the powder stays fresh for weeks after a storm."
The biggest cat skiing in Colorado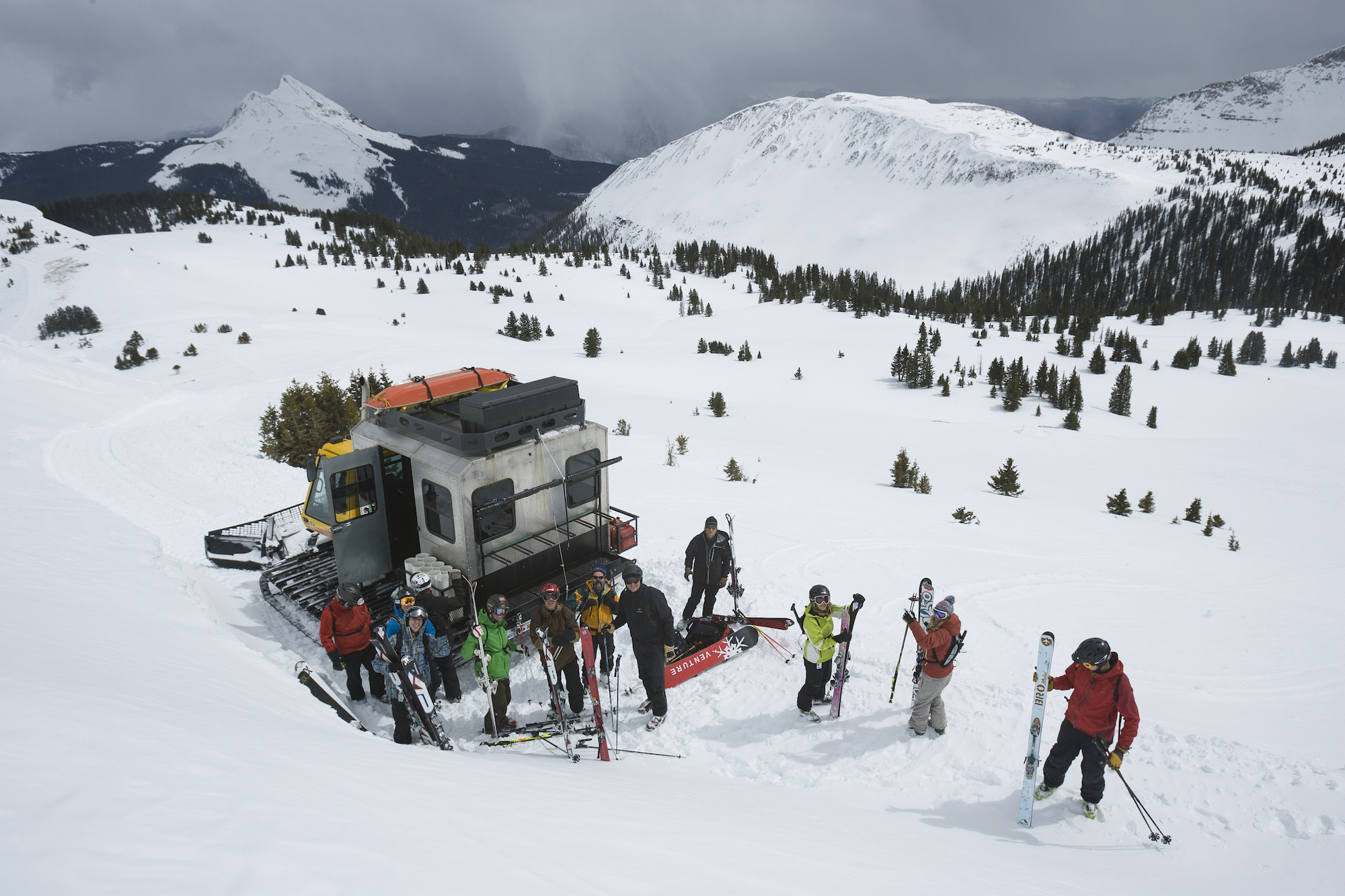 Nearby, the deceptively terrifying name of Purgatory Mountain belies its family-friendly ethos, but accurately depicts how far below surface you may find yourself snorkelling after snowfall. There are enough wide cruiser slopes to give everyone a break here. But beyond the resort boundaries, Purgatory operates the biggest cat skiing in Colorado.
Purgatory Snowcat Adventures boasts 35,000 acres of cat ski terrain filled with consistent, dry powder complemented by Colorado bluebird sunshine –  about as close to heaven as you can get on two planks.
To get deep, you have to go deep (south)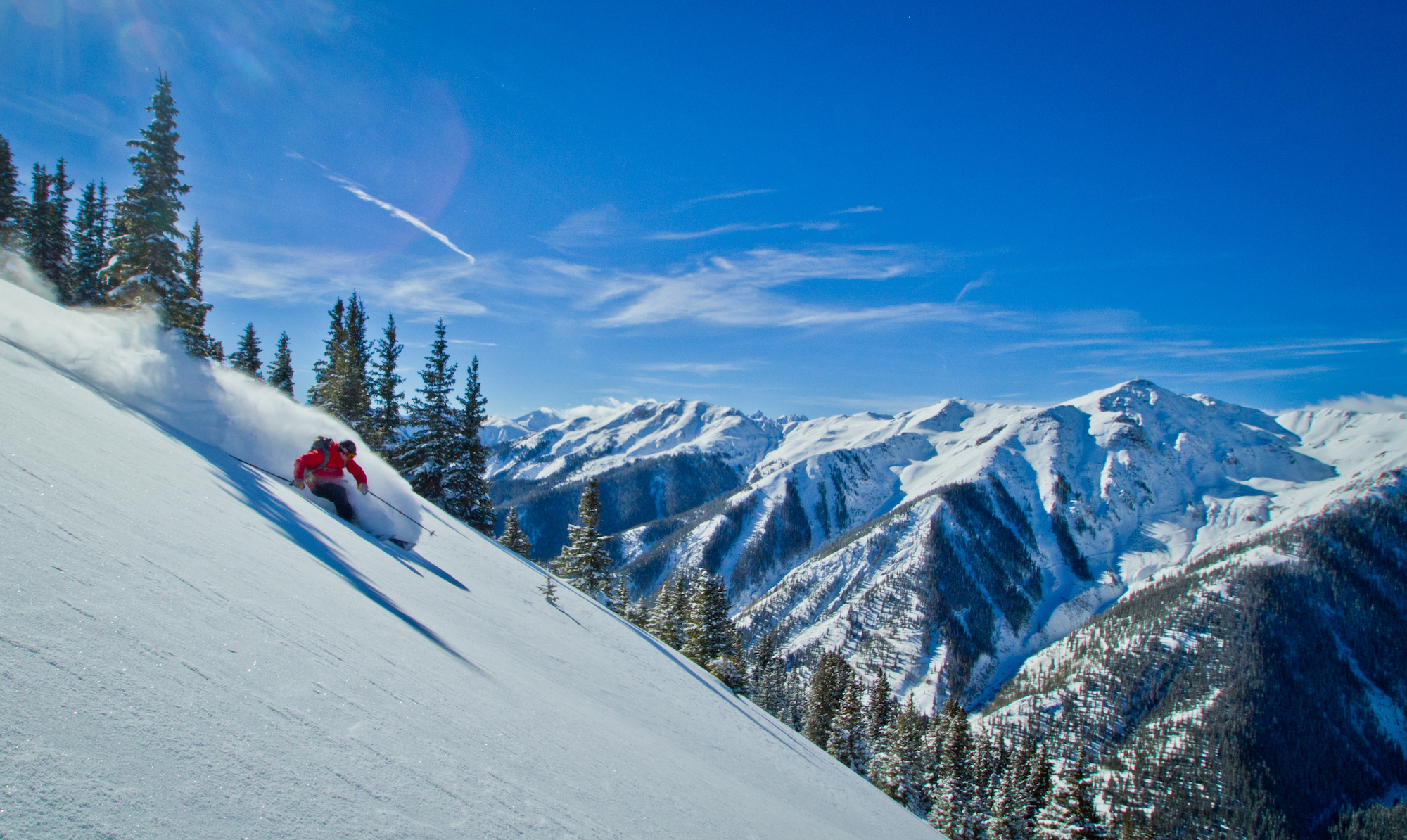 What do these little-known ski areas have in common? They're not on the Epic or Ikon Passes, so for many modern skiers clinging to these international season tickets, they may as well not exist. They're also deep in the south of the state, at least six hours' drive from Colorado's capital city of Denver. Getting there takes commitment.
It's why southern resorts like Silverton often enjoy another memorable statistic: higher average annual snowfall than daily visitor numbers.
"A busy day at Purgatory is going to be like 5,000 skiers. To put that in perspective, a busy day at Aspen or any of those bigger resorts is going to be, you know, 20-plus thousand." says Justin "Tex" Osborn, a local land agent and qualified ski instructor living in Durango, the old west town half an hour's drive from Purgatory Resort.
"We don't get the crowds because we're so isolated in the southwest part of the state. We're a seven and a half drive from Denver, Colorado, to Purgatory. It's a two-hour drive from Denver to Vail. Down here, if the locals are complaining that the lift lines are long, it's because they're having to wait six or seven minutes."
Take the Million Dollar highway to the powder zone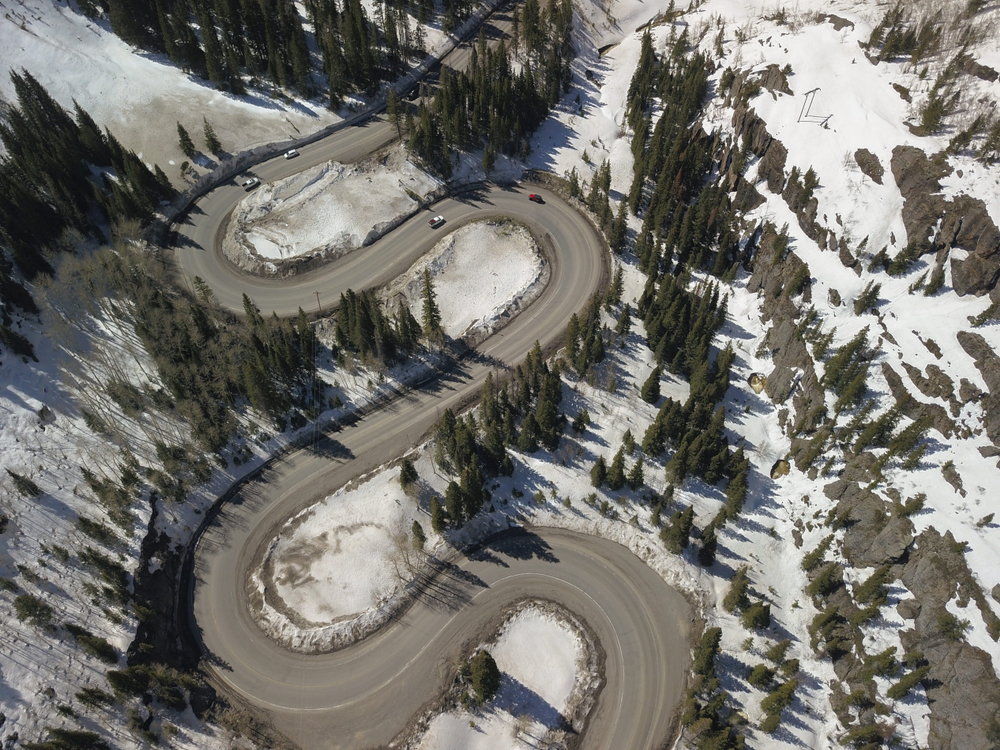 Fortunately, the long drive to find Colorado's deepest powder is an attraction in itself.
From better-known resorts like Telluride or Crested Butte, you'll make your way south along one of America's most spectacular stretches of road known as the Million Dollar Highway.
This breathtaking and slightly terrifying bitumen jaunt between Silverton and Ouray (north of Durango) reportedly cost a million dollars per mile to build. But the name is doubly apt for the stunning, million-dollar views of the rugged San Juan Mountains.
For skiers – driving the Million Dollar Highway is a one-way ticket away from more crowded resorts in the north to off-the-beaten-path gems. Down south, skiing is all thrills and few thrills. There are few fancy on-mountain amenities or après bars, but that's offset by back-in-time prices: an adult day ticket to Wolf Creek, for example, will set you back US$85 (AUD$125). Demand-based pricing at Purgatory costs as little as US$42 (AUD$62) on select days. Compare that to at least US$200 (AUD$297) per day at Vail.
Plus, the drive takes you to right the doorstep of the "Four Corners" – an historic and cultural melting pot where ski resorts rim national parks (the immense Mesa Verde National Park is a 45-minute drive from Durango) and the borders of New Mexico, Arizona, Utah and Colorado collide in the Wild West.
"Downtown Durango is an authentic old west mountain town. The streets are filled with restaurants, shops and bars that have a storied wild west past," says Rachel Welsh, a local who works as PR and Communications Manager with Visit Durango.
"One of my favourite local spots is El Moro Tavern – it used to be a saloon for gamblers in the late 1800s and is said to be haunted by the sheriff that was shot and killed there."
Tex adds that Durango has more restaurants per capita than San Francisco.
The town's dining and bar scene, he says, is as diverse as the friendly locals. Locals who often started out as curious skiers who never left southern Colorado.
"It's kind of funny, down here we've got what's called the boomerang effect. People often try to leave, but they end up coming back."