There's this thing about Thredbo. People who love it there, really love it there.
You'll be sitting on a chairlift, or at a bar, and get chatting to the person next to you. And it's never their first time at Thredbo, not even close.
They're the first to tell you how it's home to Australia's longest ski runs and most vertical, along with the country's only alpine Gondola. Or about how Thredbo have taken the best of the European experiences and brought them down under to create a village with the best atmosphere, and more events than you can poke a ski pole at.
When you know, you know. The SnowsBest team visited Thredbo at the height of the 2022 season and there's definitely a buzz in the village and amongst the people that just spells good times.
The resort has been working hard on cementing their après and progressive skier and snowboarder brand with new adventures, new events and new passes released over recent years.
I have to say, it's working, even this old jaded journalist got bitten by the vibe.
Here's why we think they nailed it in 2022.
The Euro vibe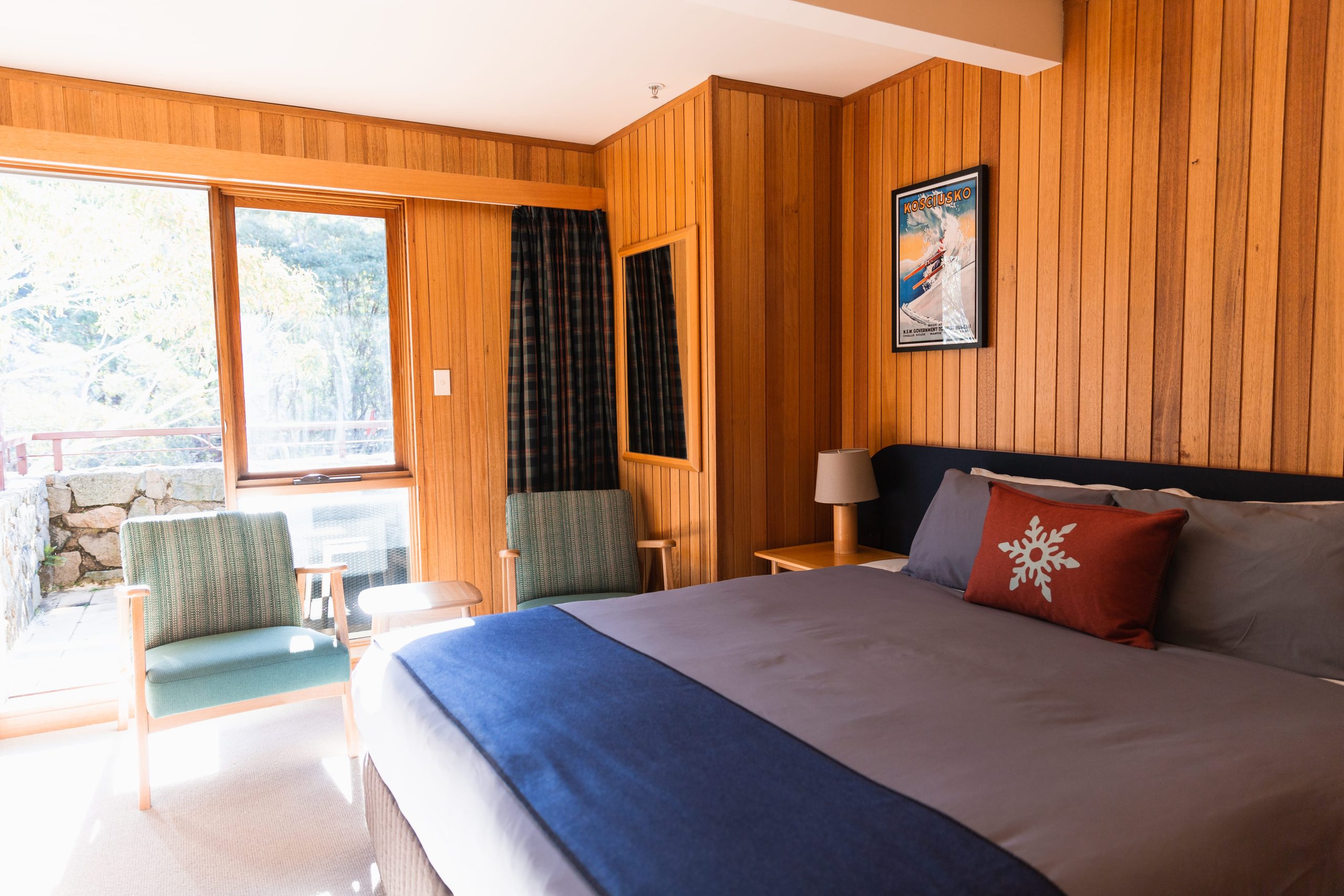 Gone are the days of tired decor and dated bathrooms at the Thredbo Alpine Hotel. The hotel has had a $2million interior decor makeover with new soft furnishings that spell Swiss chalet, mid century furniture and quirky fun amenities. The Lounge Bar is all deep chocolates, copper and fires and luxe rugs with artwork by the likes of Zoe Young and Brad Spalding. Think of it as Euro Oz.
Upped the ante on après
Thredbo's always been good at après, but it went up a level this year with First Base – a series of après parties hosted by Harvey M from Client Liason, Hugo Gruzman from Flight Facilities and journalist Tom Tilley.
With warm fires burning, vintage outfits on show and Canadian Clubs in hand, the musicians delivered up a smooth mix of throwback tunes followed by some of the hottest live artists in the country.
Two new après events were also so popular they're already slated to make a return in 2023: the new Kareela Supper Club presented by G.H.Mumm, with guests transported to Kareela Hutte every Saturday night via passenger snowcat to watch the Flare Run and Fireworks Spectacular with champagne and canapes in-hand.
Plus the new Merritts Mountain Haus Feast, every Friday night throughout July and August, serving up Bavarian-inspired feasts.
Then there was the usual shenanigans at the Thredbo Alpine Hotel Poolside Bar with its hot tubs, live DJs and fire pits. Or the ski-in, ski-out vibes at Kareela Hutte, which has been getting people rowdy since 1959 with its Swiss-style shot skis, giant baked pretzels and champagne cheese fondue… and this season was no different.
Enough room for everyone to play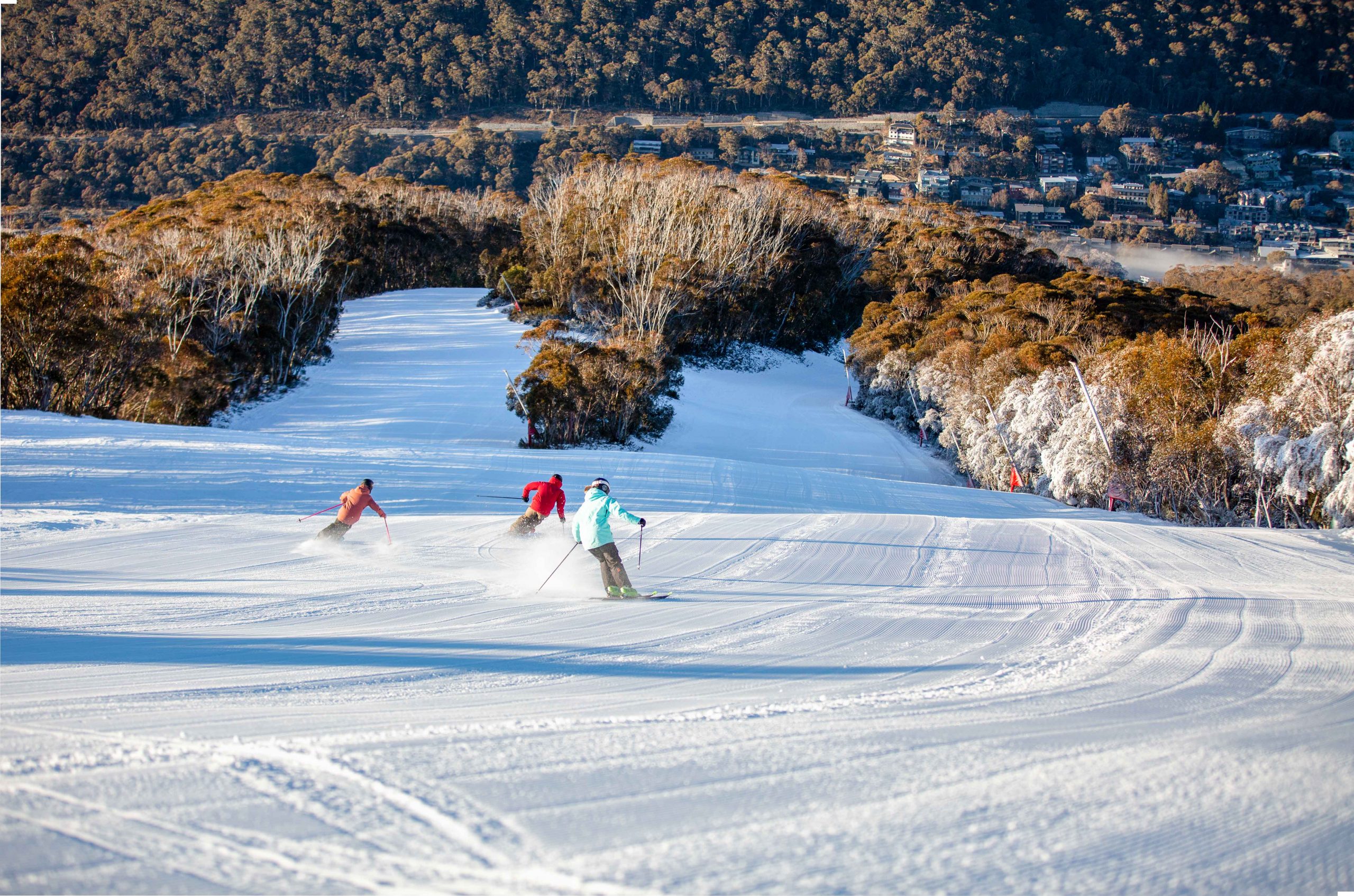 Thredbo is all about ensuring guests continue to enjoy a quality in-resort experience. Since COVID-19 first hit the mountain, they've been managing daily capacity numbers to keep both crowds and lift lines to a minimum – and the major perk has been enough room to move on the hill.
This also extends to limited season passes; however, the Thredbo team were clever and offered four different options for seasonnaires to tailor-made the mountain experience they wanted. This included the new Thredbo Premium Pass plus Ikon Base Pass, providing access to 43 Ikon Pass resorts worldwide, including favourites across New Zealand, North America, Japan and Europe.
We're excited to see the pass offerings for 2023, so watch this space.
The coolest on-mountain adventure experiences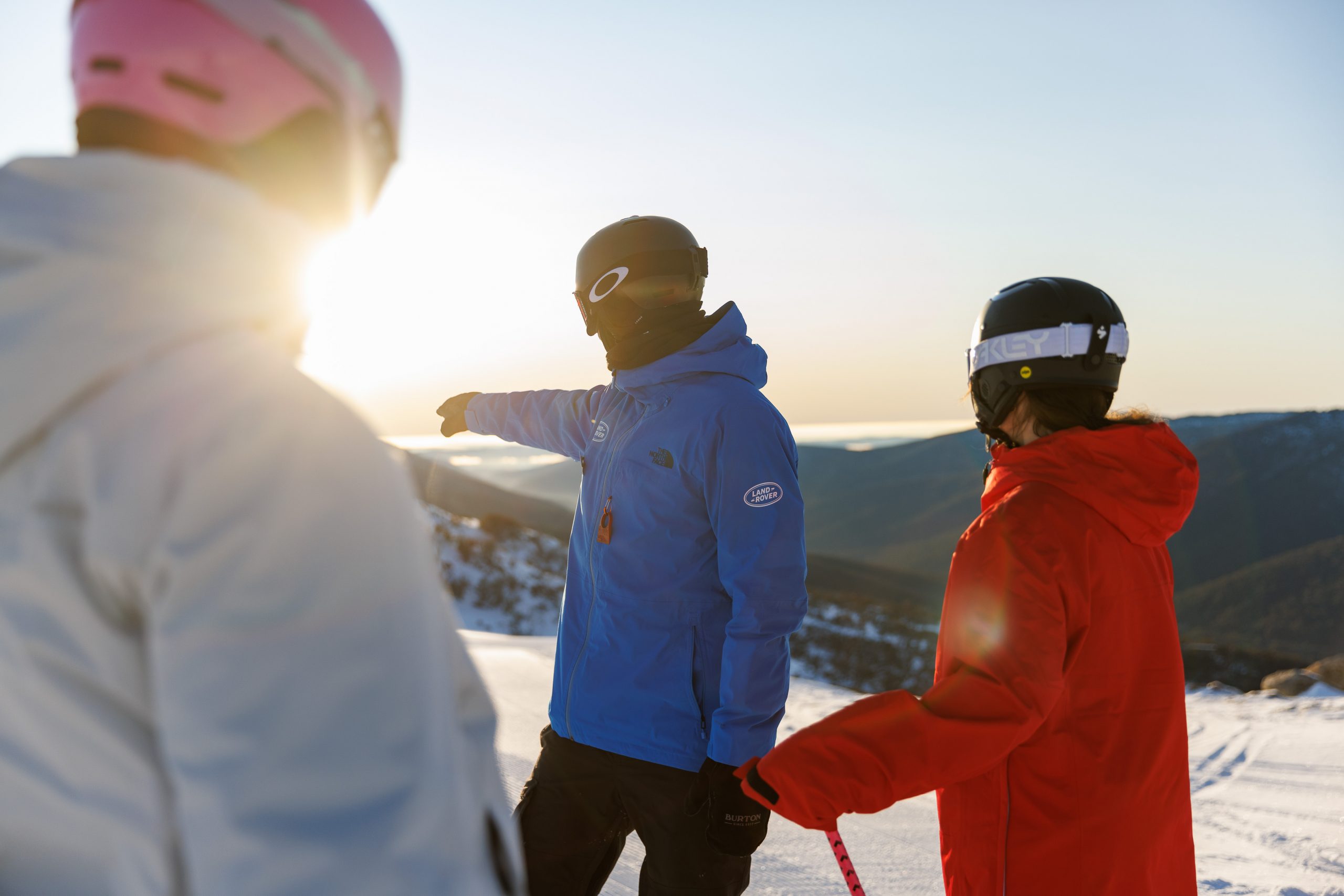 There are a few special on-mountain adventure experiences that were so popular in 2022, team Thredbo have already lined them up for the new year.
The most iconic of them all? The Sunrise Sessions presented by Land Rover, with sunrise at Australia's Highest Lifted Point, an on-mountain breakfast accompanied with a G.H. Mumm mimosa, then first tracks down Supertrail (Australia's longest run).
Or there's the Discovery Tours, a chance for guests to enjoy an exclusive guided skiing or snowboarding tour of Thredbo. Uncover the best-kept secrets of Thredbo's mountain and learn all about the history of the mountain, all with an expert guide at the helm.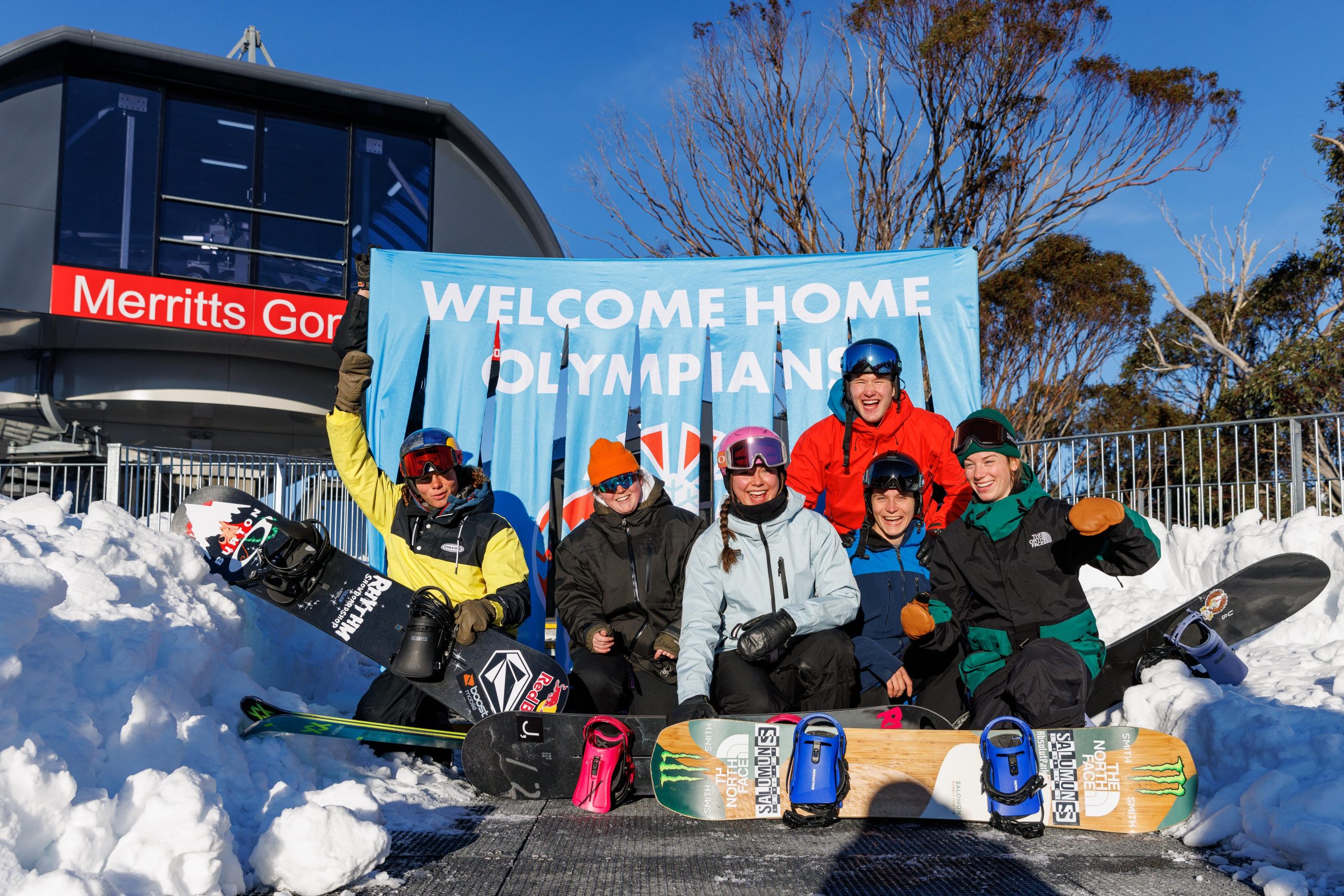 And did anyone say… Olympians? Thredbo has long been providing Australia's best winter athletes with training options to get them over the line in Beijing and on the FIS WC tour.
This year saw Tess Coady, Valentino Guseli, Jarryd Hughes, Ben Tudhope, Abi Harrigan and Josie Baff all opening the 2022 winter season, with everyone invited to join them.
You may even have spotted Scotty James on the Transfer Banked Slalom course last August.
Helloooo backcountry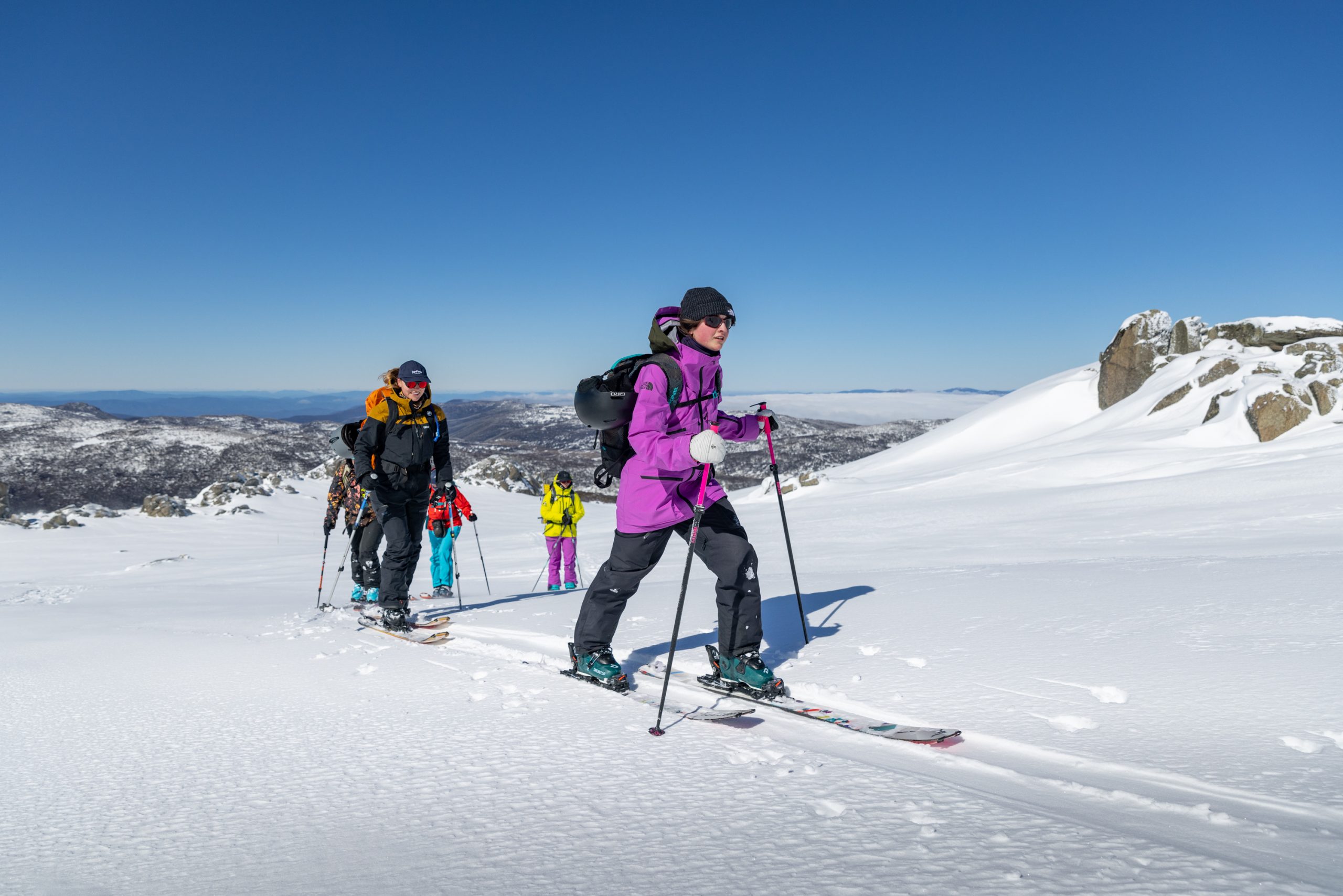 Thredbo does backcountry WELL. They know that Aussies are adventurous, and often want an option to get off the beaten path – even if they don't have much experience.
They've since created an experience to suit, everyone from beginner to advanced backcountry riders, and even a tour for snowshoe explorers chasing breathtaking views. All with respect to the the Monero – Ngarigo people who have looked after this land, water and community for over 70,000 years.
There are also women's-only backcountry tours, providing more ladies the opportunity to take on adventures beyond the resort boundaries. Led by females guides, it's a great way to connect with like-minded women and go at your own pace.
And of course, if you're all over the backcountry, you can opt for their Backcountry Access Pass to head out independently. It gives you one return trip on the Kosciuszko Chairlift, perfect for a day of exploring.
Events for days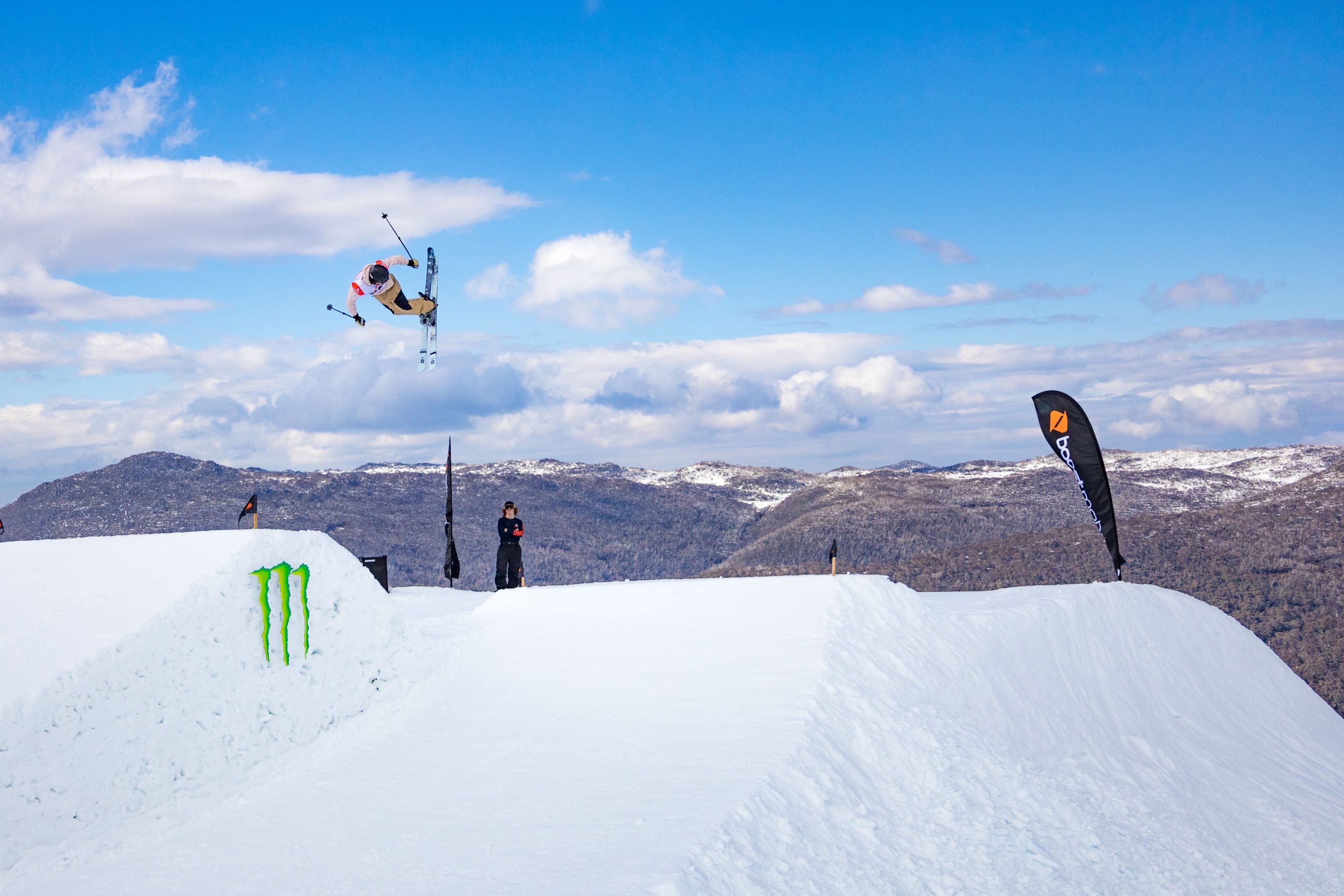 Where do we begin? Maybe the Torah Bright Mini Shred, an annual day for intermediate skiers and boarders under 18 the chance to shred with their friends, pick up tips from the industry's best and progress in a purpose-built mini terrain park.
Or the entire July Kids Snow Festival, complete with winter disc golf, movie nights, a special kids flare run, Lindt Chocolate S'mores at Friday Flat, and family fun nights with games and fireworks for kids while adults indulge in a cheeky schnapps. Sign. Us. Up.
There's plenty of competitive fun to be had on the mountain too, with the regular Village Race Series, designed to bring the local community together through fun and healthy competition. With three race days set across the end of the season, it's a way to develop your racing skills, build relationships and race your mates… plus post-race drinks in the Schuss Bar after each race day for banter and lucky door prizes.
And then there's the annual Transfer Banked Slalom, open to all snowboarders from intermediate to advanced; the Bush Doof rail jam, which sees the world's best snowboarders descend on Thredbo for 2 days of non-stop, high energy snowboarding & parties; and the five-week-long Battle of the Bubble, encouraging a video edit competition across two custom-built park features.
All things considered, there's a reason why Thredbo's been voted Australia's Best Ski Resort in the World Ski Awards for six years running.
Click here to find out more about Thredbo's winter, get planning your trip and keep an eye on more news to come. 
**SnowsBest was a guest of Thredbo in August 2022.