Jackson Hole. Two words that when uttered signify legendary status. If you've been then you'll launch into stories created while on the ground, if you haven't then you'll pepper your conversation with 'bucket list status', 'some day soon', 'I wish'.
While the dual mountain peaks of Rendezvous and Apres Vous that make up the 2500 acres of skiable inbound terrain (and 3000 acres of backcountry access) are coveted by 'real' skiers and boarders world wide who come to ride the red tram to powder dreams, many end up coming for the skiing and staying/returning for the town of Jackson.
It's a cool grid of eclectic galleries, vintage cowboy boots, artisan dining, hip lodges, juice and bagel bars, vibrant watering holes and old school tourist shops – a once cowboy Mecca now on a gentrified ride as the USA mountain town on the serious rise.
When the chairlifts close or your legs can't take it anymore try any of these and prepare to be beguiled. Oh and head to the Million Dollar Cowboy Bar because your Instagram will thank you.
Cawffeeeee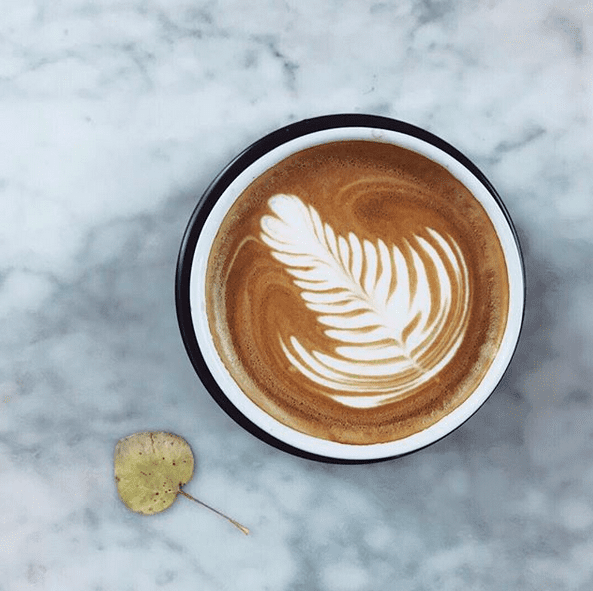 First things first, coffee. Okay, not coffee, really, use that as an excuse to head to Persephone French-inspired bakery, where you can pick up an artisan-roasted coffee or a European-style hot chocolate to go with their range of freshly baked breads, croissants, cupcakes and tarts. Now we're talking. 
Booze ridden slushies
Ok, not technically down town, but kind of on the way… Don't be fooled by the retro gas station location in Teton Village, Bodega is the hippest destination at the base of Jackson Hole Mountain Resort. Part butcher, part grocer, part liquor store, part deli and best of all part tiny bar filled with booze 'sloshies' with flavours that change daily. The best hidden gem around.
The Anvil
The hipsters have infiltrated Jackson and created shrines to mountain design known as boutique hotels or lifestyle lodges. Be thankful. You'll know why when you enter the lobby, sorry, coffee shop, of the recently minted Anvil Hotel.
Converted from a roadside motel two years ago to a glorious of the moment den so now it hurts it's also home to the must dine Glorietta Trattoria relaxed Italian. This cashed up youth hotel has officially joined the likes of styley Hotel Jackson as a must stay address when residing down town. 
Stio
Support locals and don Stio outerwear brand knowing you'll be well protected from the elements because the founders live in the elements. This cult brand is only sold direct to the consumer so you will only find it on their site for purchase or in their flagship Jackson store. 
Mountain Dandies apply within
Lord knows what the trail mix grazing wild stubble folk of the woods thought when Mountain Dandy came to town with it's bear wax, leather smells, whiskey crystal and James Bond style. But we're guessing they're not this cool shop front's target market.  
When the Phoenix met the Dragon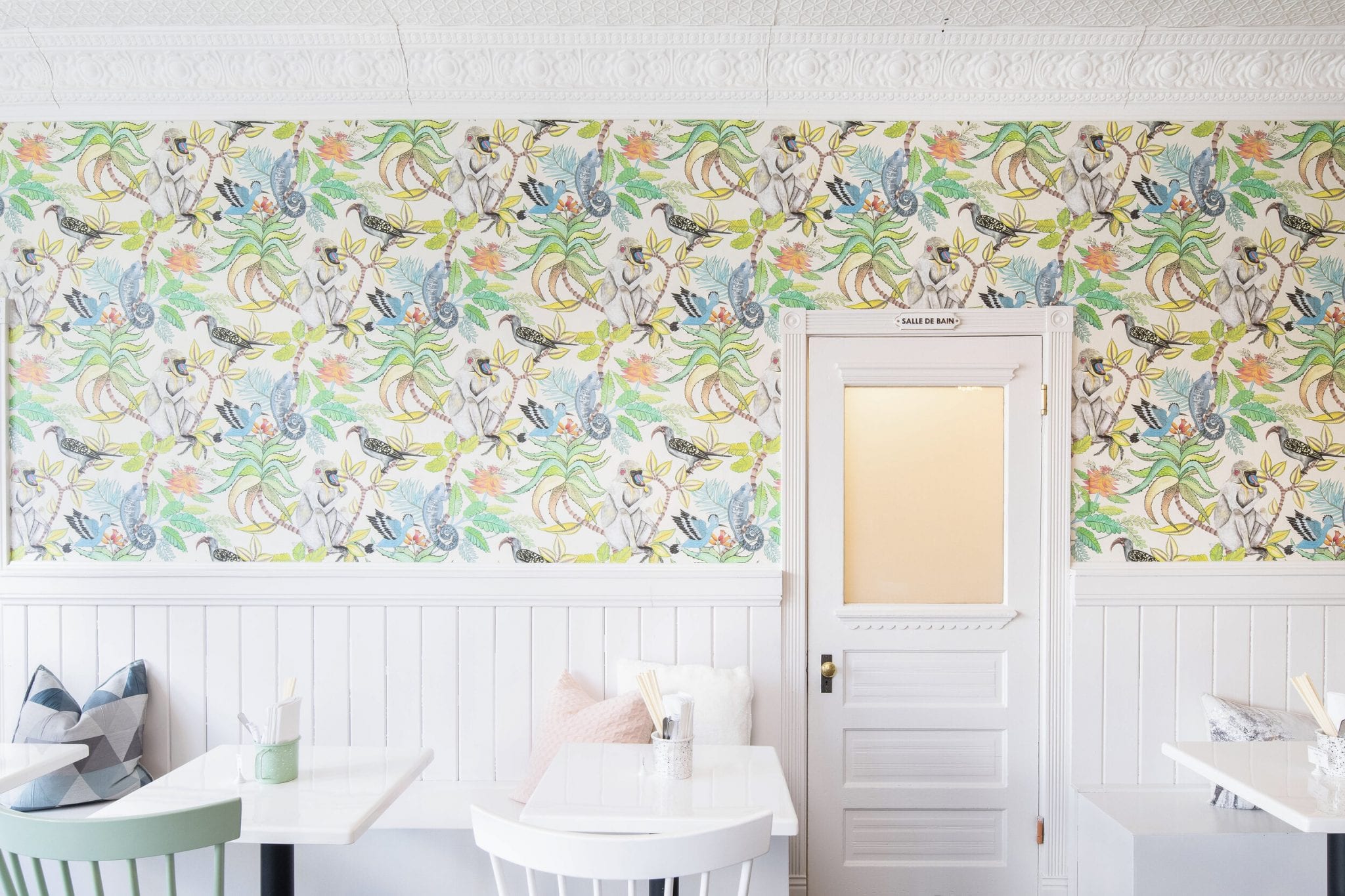 Seriously, whomever thought of tropical wallpaper filled with jungle monkeys, lizards and birds against a white wood wall and pale pastel palettes deserves a high five. Add quirky light fittings and fun design elements like pressed tin and you'll be pulling out that smart phone camera before you look at the Phoenix and the Dragon menu.
You won't be disappointed when you do, this Pan Asian cafe is all flavour, health and wholesome dishes from pho to miso, poke bowls, bao buns and even crushed avocado toast.
Vertical Harvest
This 13 500 square foot vertical greenhouse is one of the coolest things about this gentrified town of wilderness lovers. You'll find Vertical Harvest on an infill lot downtown where the produce grown is akin to 10 acres of traditional farming and enables produce to be grown 365 days a year. This replaced 100 000 pounds of produce that was originally trucked into the community annually. Head to the market and purchase some fresh vegetables and micro greens or a plethora of local pickles and sausage.
Give'r gloves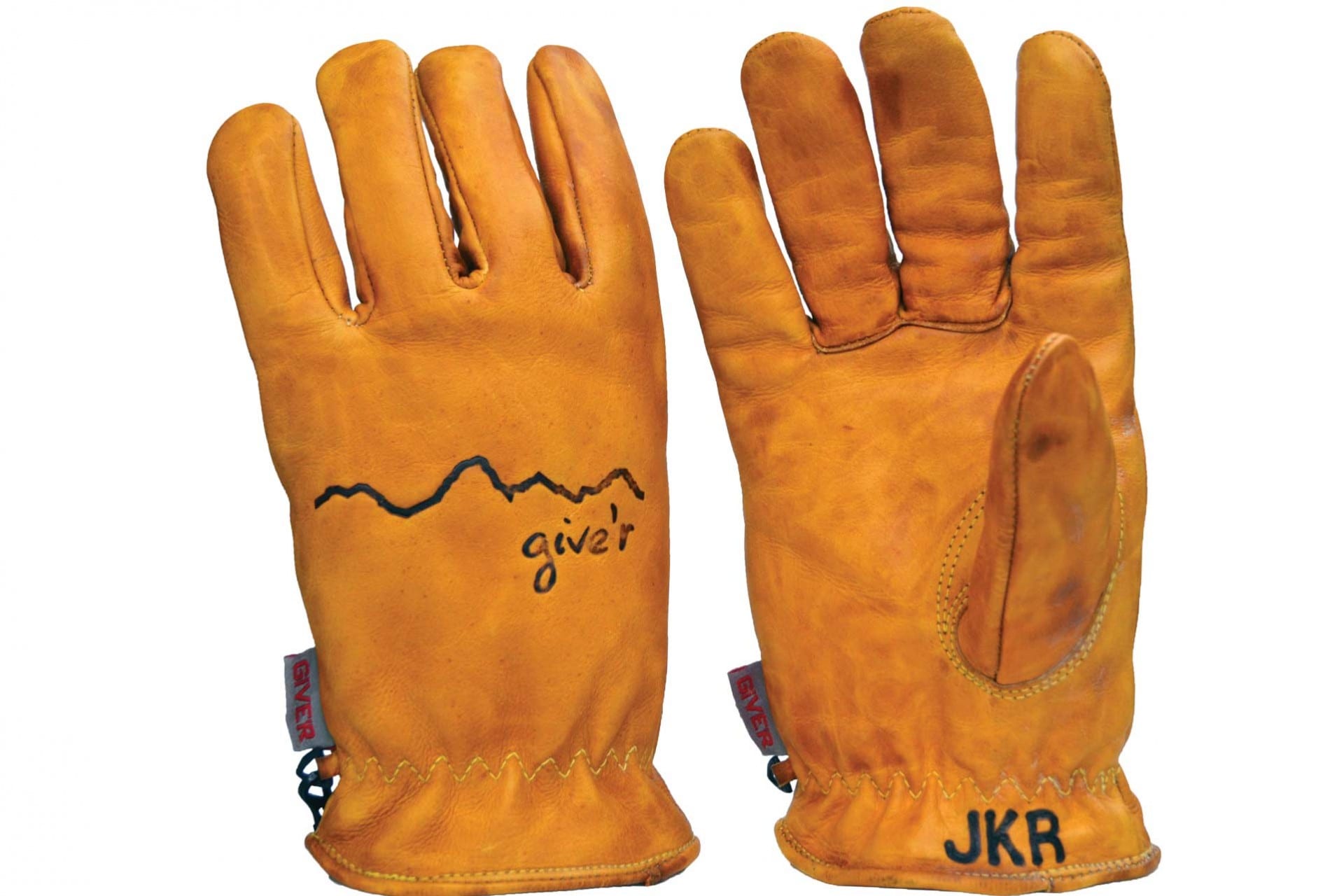 Bear with me (see what we did there), these Give'r gloves are no ordinary gloves, they're leather western style mitts that are all weather gloves for all occasions. You can even have your initials hand branded. Did we mention they're a local Jackson Hole brand? We should have. You'll find them in local stores including MADE and Penny Lane Co-operative.
Womenfolk of Jackson Hole
There's a gazillion gazillionaires in them there hills around Jackson and when they've worn their designer gear once then it has to go somewhere, right? And what of all those cowboy boots, western wear, leather goods? Enter Womenfolk of Jackson Hole designer consignment. You'll find them at 140 East Broadway in the laneway opposite Persephone's. They're open Friday to Sunday only.
Pig Candy, it's a thing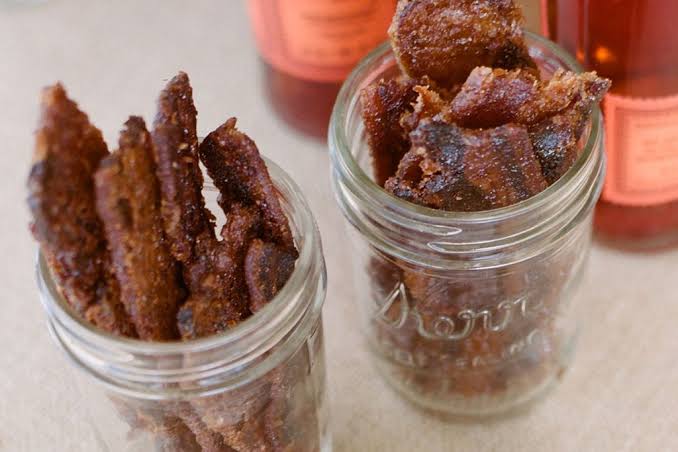 Take one chunk of applewood smoked bacon, coat it with dried sugar and spice then bake it low and slow. Voila, you've got Pig Candy. You'll find it at Genevieve's.