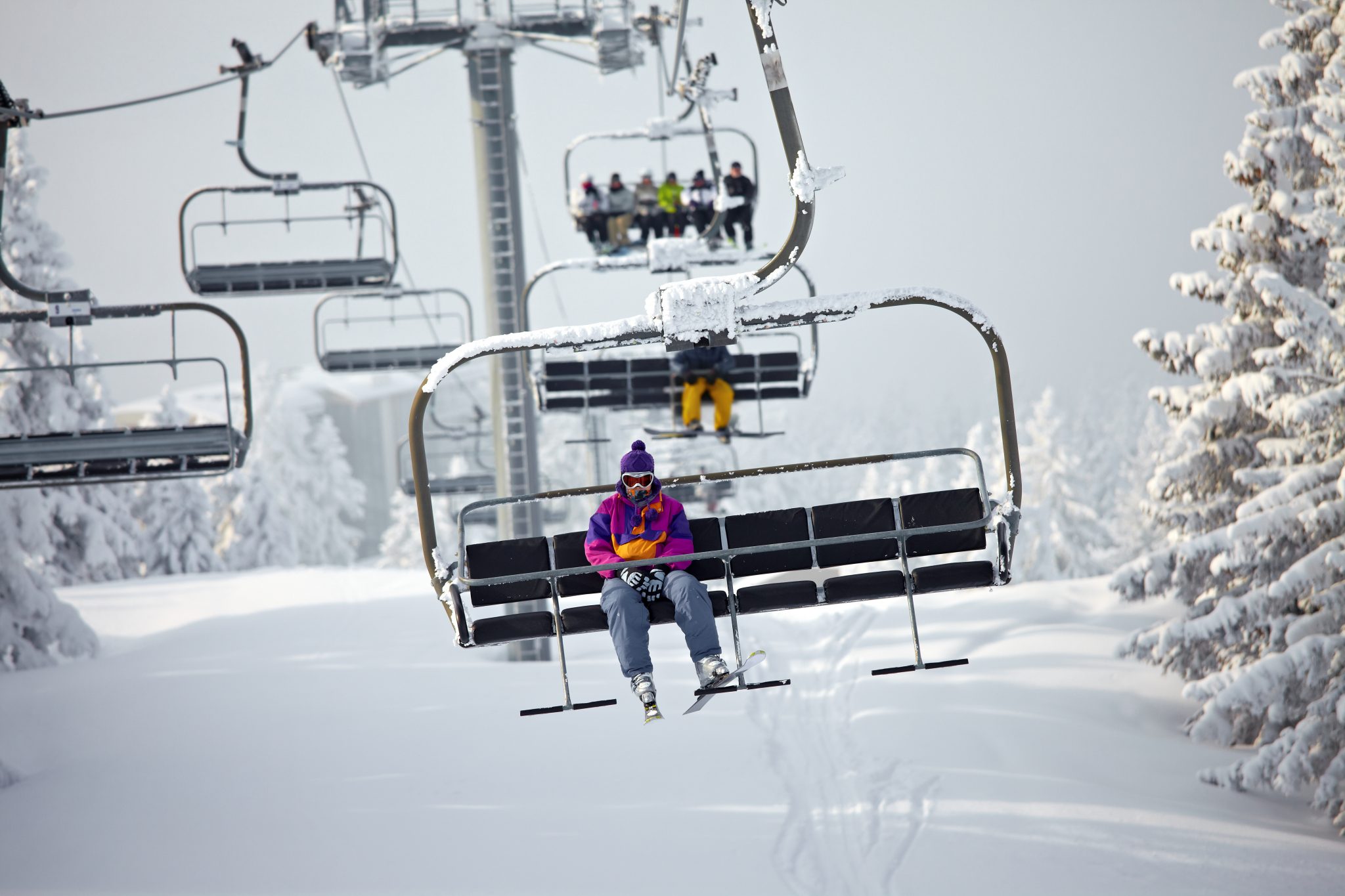 Renata Hercok contemplates the curse of the beginner on runs they cannot handle and when to move on from the magic carpet.
Picture this scene. It's 10:00am on a 'Super Saturday' during the school holidays. It's the driest June in 50 years and the choice of terrain is extremely limited. It seems like 50% of the population of the resort is on the main run and it's crawling with skiers and snowboarders of varying abilities.
Suddenly, a skier crests the first pitch on the run in a wide-legged wedge and begins to pick up speed until they're completely out of control. They narrowly avoid some people and clip others. Finally they come to a crashing halt somewhere in the middle of the run, their skis and poles exploding away from their body and landing meters away in all directions.
Just five or so minutes previously, this person had wrestled their boots into their skis at the bottom of the chairlift for the very first time in their life and had ridden their first chair.
As a ski instructor and a lifelong skier, there is nothing more horrifying than watching a literal human projectile catapult their way down a 'beginner run' on a family mountain. It's enough to cause bile to rise in your throat and to know that, really, it isn't their fault – they just don't know any better.
No chairlift is a first timer lift
As snow sports become increasingly popular and accessible, these types of scenarios are becoming more and more frequent. So enticing are the chairlifts at the base area of many ski resorts in Australia and overseas that first timers to skiing and snowboarding can be easily fooled by the accessibility of the mountain.
The reality is that no lift is a first timer lift. For first time ski and snowboard lessons, the first hour is spent without a lift, on the flats, learning the basic skills and familiarising the guest with their equipment before a lift is even considered.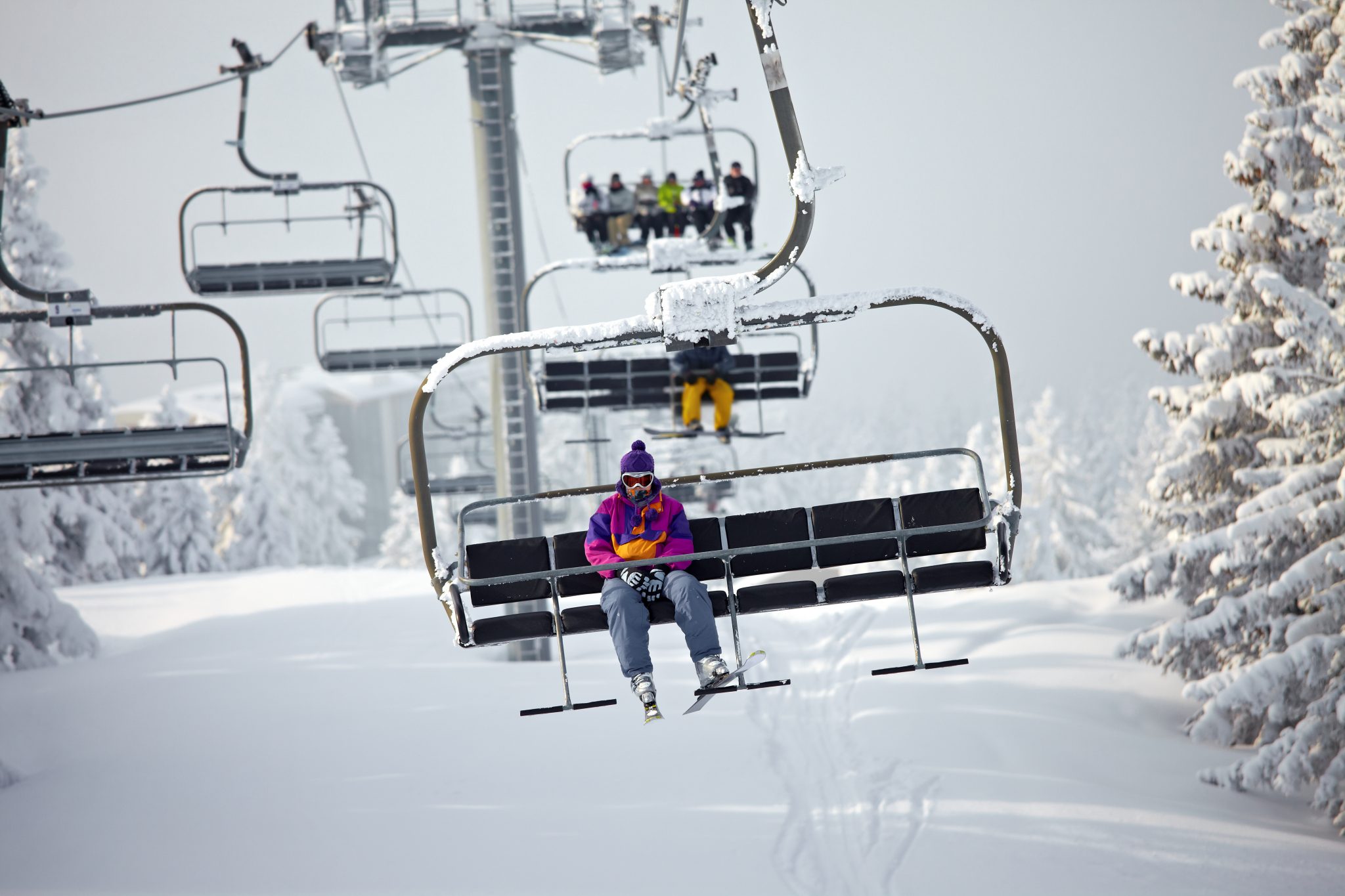 With the second week of the school holidays upon us, and with many families travelling to the snow for the first time, it is important for your safety and for the safety of others for you to understand what your expectations should be, and the things you should be doing on your first day. Think of this article as a guide.
Get a lesson
The first recommendation is that you take advantage of the resort's package deals that include equipment hire, lift ticket, and a lesson. These deals can be found on every resort's website and are great for first time skiers and snowboarders because they offer the essentials for a discounted price. Though you may be under the impression that you can just 'figure it out', it is always beneficial to take a lesson so that you and your family can have the most enjoyable first experience possible at the snow.
When can I ride the chairlift?
You may be wondering why you would need a lift pass if, for the first day, you may only be on the flats and not even using a lift. Well the added bonus of taking a lesson is that you learn and progress far more quickly than you otherwise would if you were simply trying to do a DIY job of it.
As a general rule, it is inadvisable for any person new to the sport to ride a magic carpet (or conveyor lift) until they can change direction on the flats. Likewise, unless someone is turning confidently in both directions on the magic carpet, it is inadvisable for them to move to any other lift (such as a t-bar, j-bar or chairlift). As the slope gets steeper, we need to be able to use turning as the predominant form of speed control rather than the snowplough (which becomes the emergency stop) so that we can keep better control.
The timeframe for movement to other lifts beyond the magic carpet varies from person to person and really depends on how quickly they progress to turning confidently in both directions. Generally, by the end of the week of skiing and provided that the person has had at least two or three lessons and has skied for most of the week, they will be doing confident snowplough turns on at least the magic carpet. In many cases, people will have progressed beyond that to doing confident turns on the beginner chairlift or T-bar at their resort of choice.
How resorts can help first timers understand what to expect
Like many aspects of life, a lack of proper understanding is the root cause of many issues faced by first time skiers and snowboarders in Australia particularly. Resorts need to engage in a more thorough education program for those making their first trip, such as an information package that includes a 'first day' checklist or basic information on the steps to take to be safe and have fun when skiing or snowboarding for the first time.
Falls Creek in Victoria offers a Learn to Ski and a Learn to Ride program. The package offers a 2 ½ hour lesson as well as a lift ticket that starts out with the most basic lifts and terrain and opens up the longer you stay, allowing you to access more challenging runs the more you progress.
This type of offering ensures that those just starting out in the sport have a safe and enjoyable experience for a reasonable price, and ensures that first timers are educated about what they should expect on their first day or week in the sport.
This type of program is one that should be a staple in the Australian ski industry, particularly seeing as safety in the sport is the number one consideration for mountain operators everywhere. Likewise, educating resort guests on the sport and what their expectations should be is equally important in ensuring that participants are safe and are having an enjoyable experience.
Because if we aren't enjoying our experience, then what the heck are we all doing?
Read more from Renata, here.