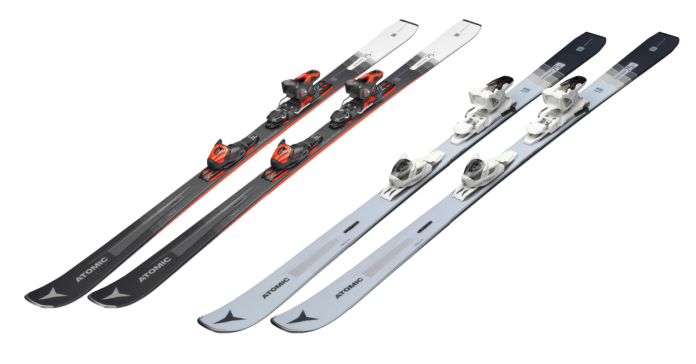 The retail ski and snowboard space in 2021 is about to heat up. Word on the street is Aldi will be having their annual ski and snow sale on May 22 after they cancelled it due to Covid last year.
Now Decathlon is said to be launching a season long sale from May 15 with $10 skis, yes you read that right. The French sporting goods retailer (1600 stores worldwide) is offering $800 skis for a tenner at all six of their New South Wales and Victoria stores. Though you'll need to be quick as numbers are limited, around 10 sets of skis per store.
What sourcery is this you may ask? Not just any skis, name brand Atomic Vantage 75c + L10 GW Bindings in both unisex and female models. This integrated system usually retails at AU$799.99 and is an entry level ski for beginners to intermediates who like to carve the piste.
The Decathlon snow sale is on for the entire season with ongoing weekly specials and over 400 models of winter gear (mainly soft goods). You won't get boot fitters and ski technicians but you will get sports specific staff in store.
"We think there are plenty of people out there who have moved beyond a one-day rummage style sale free-for-all, and want to get great winter gear at reasonable prices," said a Decathlon spokesperson.
Debate remains from those in the snow as to who skiers and snowboarders should support this year – larger off shore mainstream stores that offer lower pricing or Aussie snow retailers with highly technical gear and knowledge. The same retailers who were, especially in Victoria, shut down during 2020.
But entry level gateway gear exists for a reason. Growing the snow sports industry is challenging enough, gateway stores help create a funnel for those new to these sports to trial them at a lower cost, then, once hooked move on to more technical gear, education and advice. The more people skiing and snowboarding the longer the industry can survive.
You'd be a fool to outlay a ton of dollars on expensive kit when you don't know if the sport is for you yet. Newbies don't know a powder skirt from a DIN setting but as they improve their snow sports skills they begin to understand how the cut of a ski can make all the difference to their technique, the same way insulation matters when at altitude.
Then they want both quality and value for money and experienced boot fitters and ski technicians.
We all know what we do to feed that snow addiction, once hooked. Plus newbies always forget something and that's when they enter and buy from snow sports specific stores in ski towns and resorts.