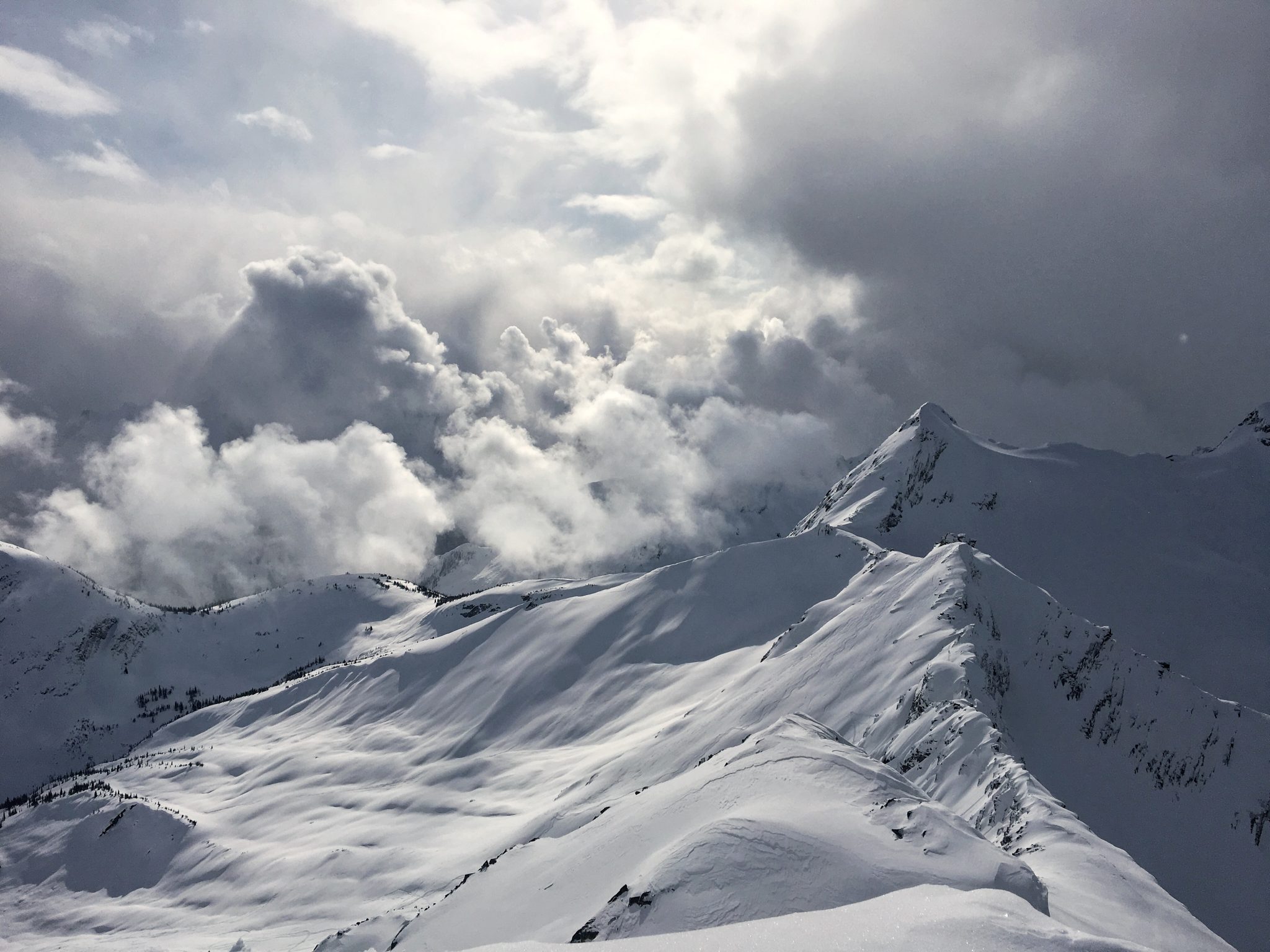 In the center of Glacier National Park, lies Rogers Pass, a high mountain highway that is becoming one of the most celebrated backcountry skiing zones in Canada. Nat Segal reports.
Located near the state line of the British Columbia and Alberta, Rogers Pass connects the towns of Golden,  and Revelstoke. Well known for its rugged, steep and diverse terrain, coupled with the highest average annual snowfall in Canada (12 meters per year on average), it is no wonder that the numbers of winter backcountry visitors rose to 17 000 visitors in 2016.
However, it is not skiing that first made Rogers Pass famous.
Long before skiers started to explore the area, Rogers Pass in Canada's Glacier National Park, was internationally known not for powder turns but as a deadly spot for avalanches. Due to the steep slopes, high mountains and extreme weather conditions this part of the Selkirk Mountains poses extreme hazards and hang fire to the valleys below. Including 130 avalanche paths intersecting the Trans-Canada highway.
As a result, Rogers Pass has the highest rate of avalanche danger on urban roads in North America.
In 1910 sixty-two people were killed at Rogers Pass while working to clear the Canadian Pacific Railway's main line of the snow that had been swept across it in the course of a number of earlier avalanches. Following this disaster, the railway chose to make a new route underground and began work on an eight-kilometer Connaught Tunnel through Mount Macdonald.
Between 1956 and 1962 the Trans-Canada highway was built over the pass, leading to the creation of a sophisticated avalanche safety program that includes 31 snow sheds and avalanche control (bombs). Rogers Pass avalanche centre is now one of the largest mobile avalanche control programs in the world.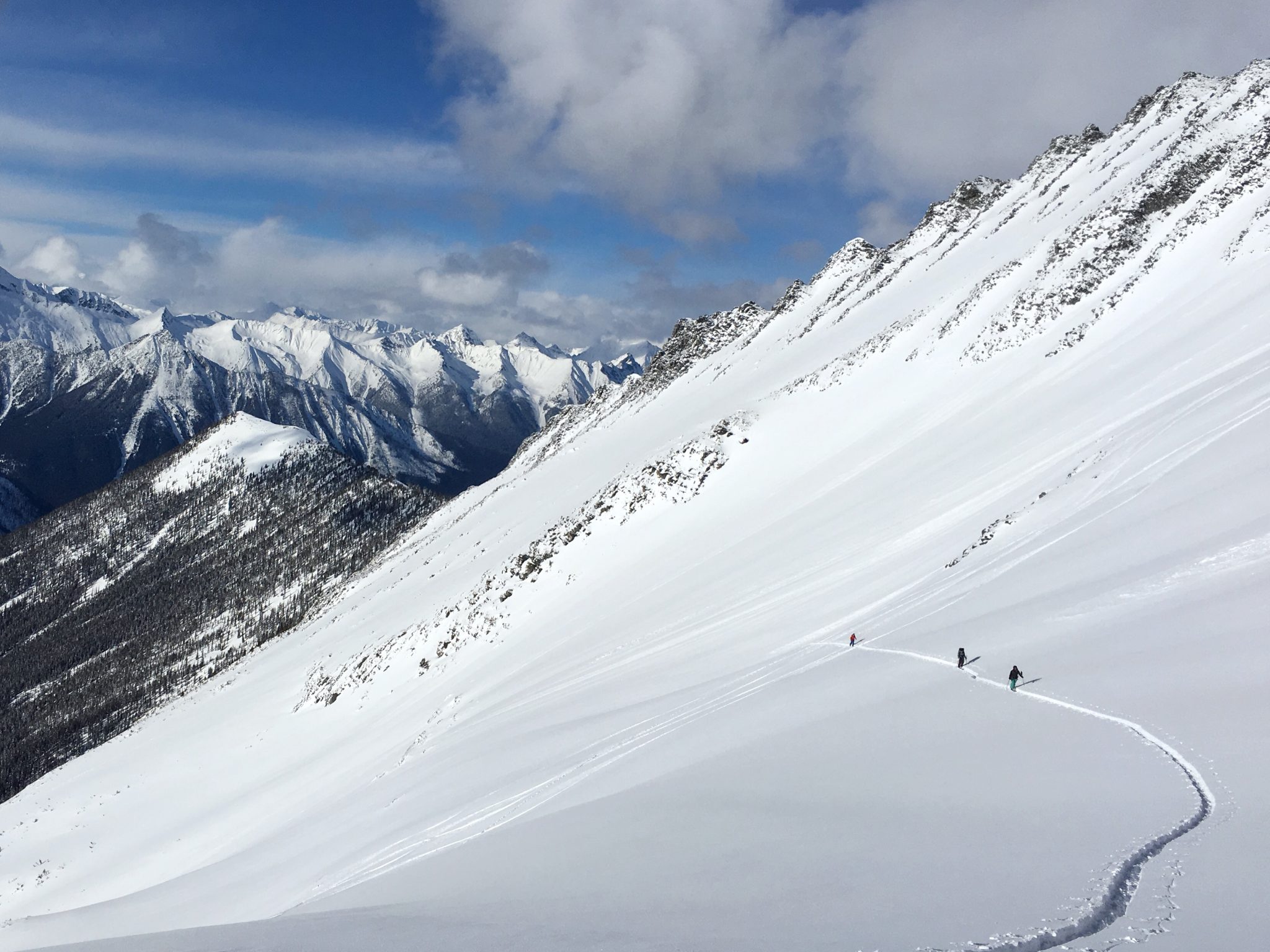 While the incredible collaboration between Parks Canada and the Department of National Defence have helped to keep the roads safe, the rise of backcountry skiing and recreation in the park led to an increase in avalanche related accidents. In 2003, Rogers Pass became the site for one of the deadliest avalanche accidents in recent history when a group of school students were buried during a dangerous avalanche cycle. Seventeen were buried, seven of which were fatal.
This accident, coupled with another incident in the Selkirk Mountains 12 days prior, changed the future of avalanche safety in Canada. Joe Obad, the executive director of the Canadian Avalanche Association in Revelstoke, calls the two avalanches in 2003 "seismic events" which resulted in a total restructure of the way that avalanche safety and education for both professionals and recreational skiers.
Despite the inherent risk of avalanche accident, the new developments in education, safety and new equipment internationally means that there are ways to safely recreate in avalanche terrain and avoid being in an accident. Learning to mitigate these risks and others posed in the backcountry, however, don't happen overnight and require time, education and experience.
Finding the right balance, staying safe while still exploring this incredible terrain takes time, skills and effort but pays off in powder turns. According to ACMG Ski guide, Greg Hill, "outdoor adventurers seek the backcountry because it is untamed and slightly dangerous. Yet we venture there knowing that if we listen and learn, we can move in the terrain safely."
Last month while shooting for 'Finding The Line', we visited Rogers Pass, accompanied by Greg, and after driving through these mountains countless times in my ski life, it was a thrill to finally top out on one of the summits and look around at the untamed mountains, for which the area is renowned.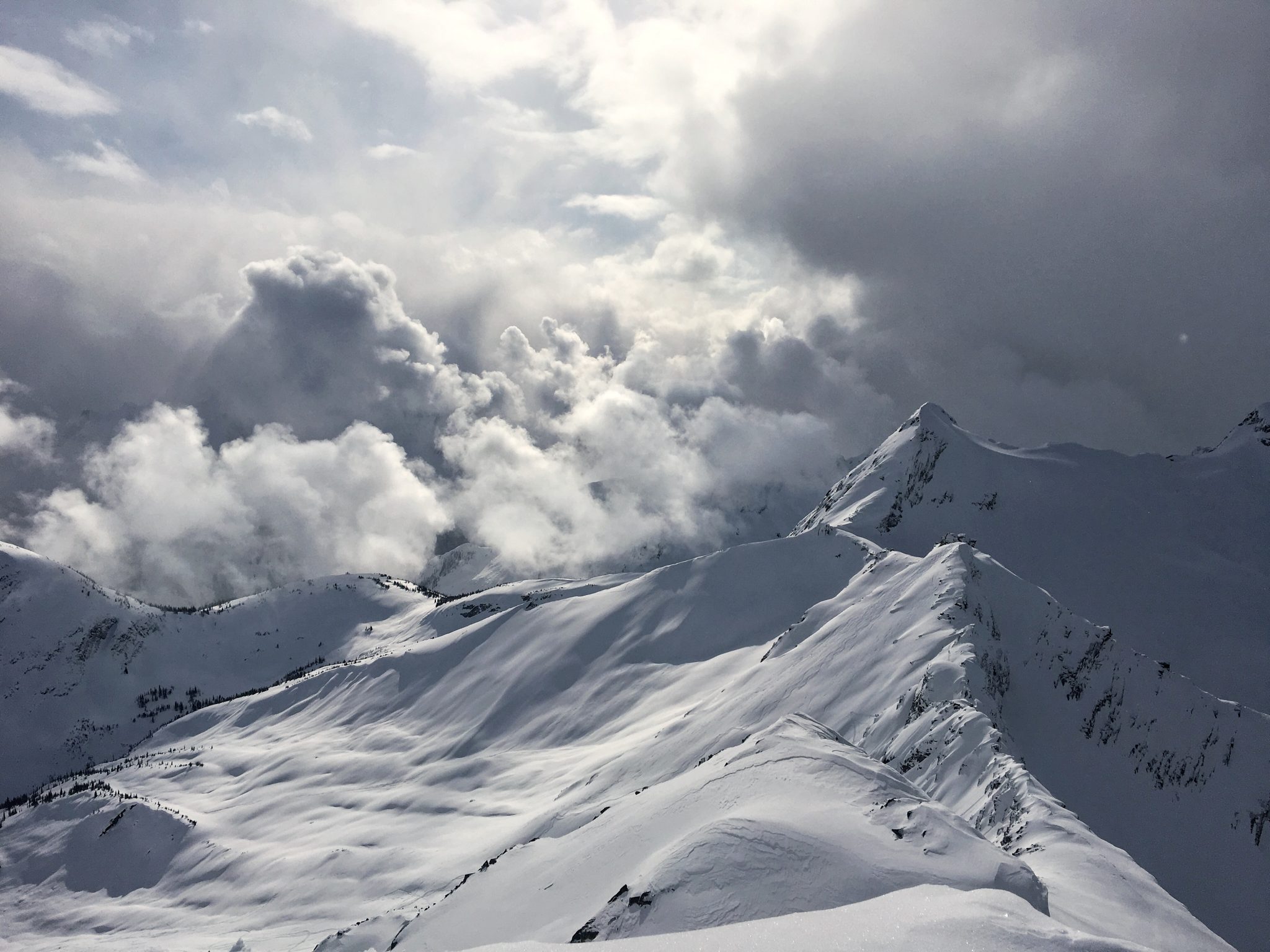 The region is renowned for it's perfectly piled powder snow and diverse terrain. From pillow lines, to rocky summits and couloirs, any powder junky will be able to get their fix here.
One of the challenges of Rogers Pass is the slightly longer approaches. Most routes start at 1300 meters from the Discovery Centre or close by and can range from 600m to 2000m in length. As a result, it is recommended to get an early start and plan your day accordingly with plenty of water, food and layers. For the eager ski tourer, a few nights at Asulkan Hut is a good way to maximise vertical and ski runs.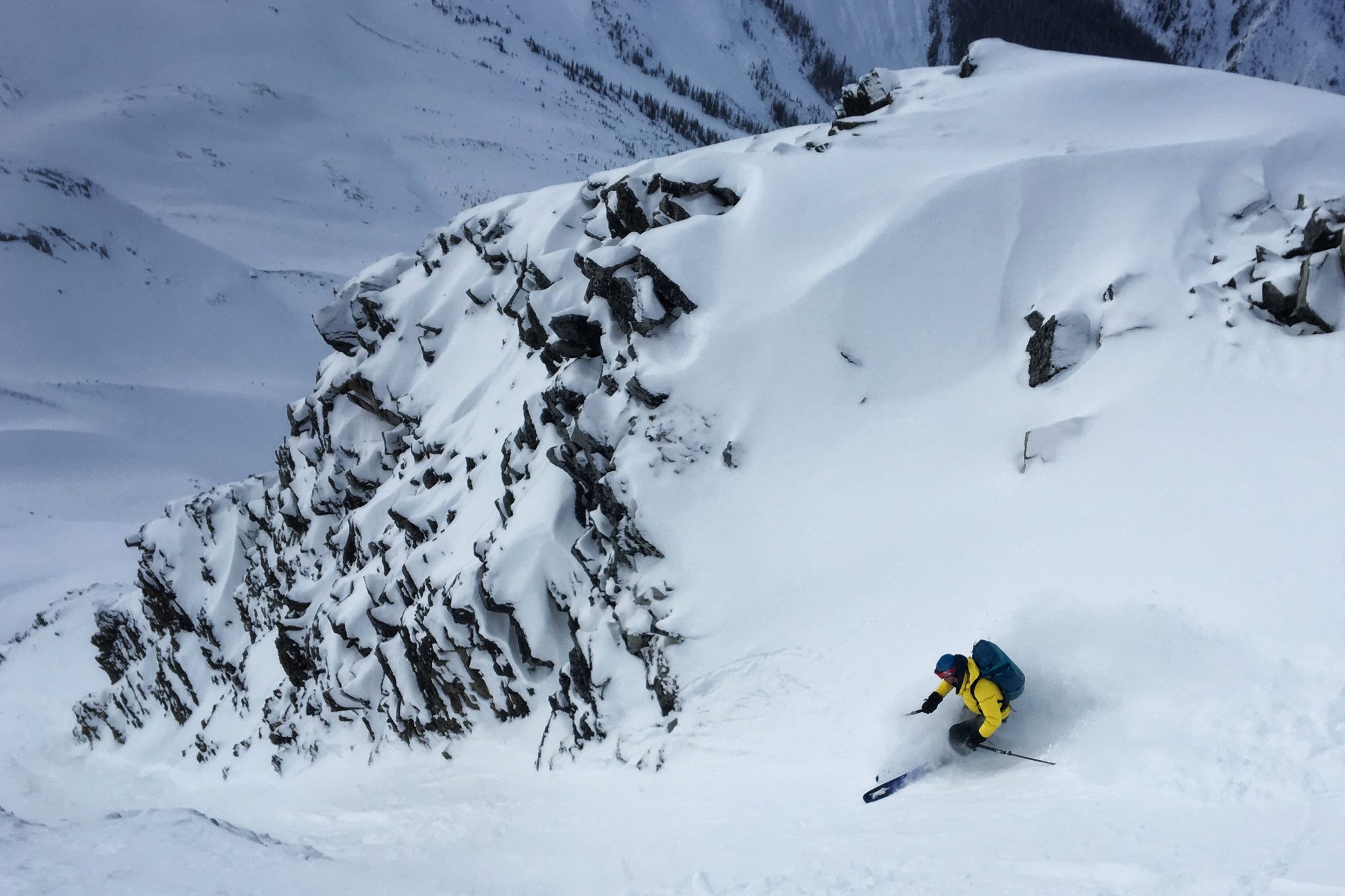 If you are looking to take on the beauty of Rogers Pass then here are my tips to make sure you have both a fun and safe day.
Get educated. Attend avalanche courses and backcountry skiing / snowboard courses. Don't go beyond your experience level and if you are looking to try something new – hire a ski guide.
Drop into the Rogers Pass Discovery centre at the top of the pass, their staff have info on accessing terrain, winter permits and the history of the pass.
Follow Anna & Nat Segal on their Finding The Line journey on Facebook 
Finding The Line travelled with the support of Destination British Columbia.