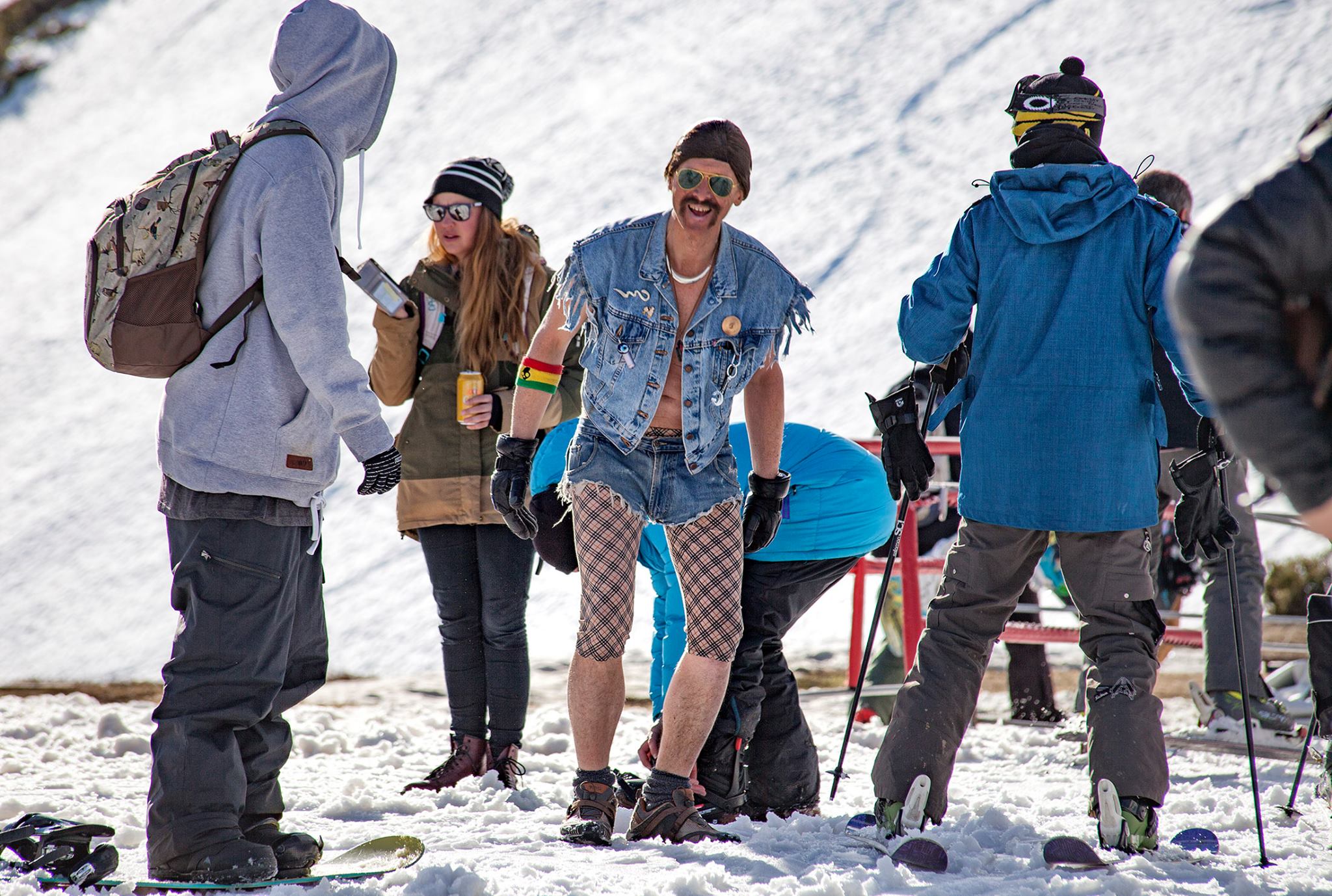 You may know him as DJ Eddy but we know him as the man behind the legend. Buff Farnell is a long time Hotham identity who channels DJ Eddy for a living. Here's why he chooses Hotham every year.
Why Hotham
Living on top of the mountain is rare in the snow world and I love it, at Hotham I watch storms track in across the Mountain tops, as I wake I know what the day will be like as I walk out the door, and I love Hothams views, Feathertop, Bogong, The Fainters, all distinct Alpine peaks that inspire steep skiing .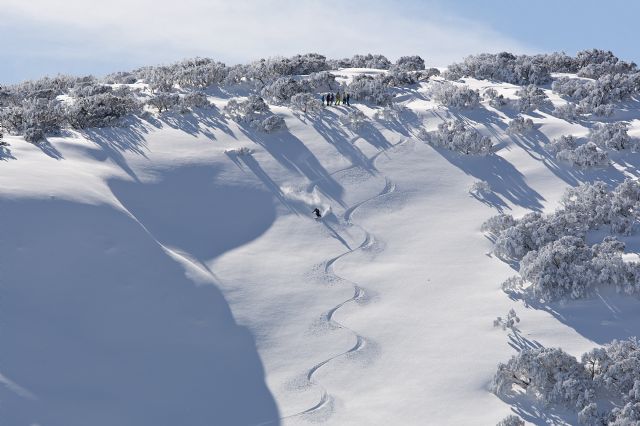 Favourite run
I've always loved Gunbarrel and I always will, it's a full blown snow trap, it has North and South facing walls, and is a long natural half pipe or wave. I love surfing down its walls hitting airs and slashing of the lip, then the wind refills it and you catch another wave .
What's got you buzzed for this winter
One thing I'm looking forward to not for me but for folks who have never had the fun of sliding on snow before is " Brand New Day" ticket deal. It was very loved last winter, a $59 dollar deal with lift ticket, equipment hire, lesson, breakfast. It is on once in June and once in September to give first timers a taste of snow, and now the top to bottom Snow making project is complete it means the trails are all connected from the top of the Summit to the valley floor, so even in low snow times you can ski long steeper runs on robot snow.
Best coffee
The amazing Vasu has left Swindlers and he was a Coffee artist so I'm waiting to see who will froth there this winter. I hear a whisper that "Chloe " the new Coffee machine at the General is being loved by everyone, and Evan the Genny Barista with a very nice moustache is frothing on her style.
Best breakfast
I feel satisfied after the Big Vego breakfast at The General, the new chef has a " Smoked Trout Waffle" on the menu also for those that love alpine stream Fish.
Best apres
Apres at Zirkys, for a slap of the lederhosen or a stein of Austrian piltz is great, or Chill Bar for post snow sing alongs.
Fine dining
I don't fine dine often but i had a Japanese jaffle at Yama last winter, and some seared eggplant very tasty.
Favourite event
The FIS skier cross and boardercross are my fave events, watching the radical speed into motocross size berms at high speed in gangs is wild, it's a gnarly sport and one of the best for spectators.
Favourite locals
I have two have locals. Bev Lawrence is the mountains force of nature she runs the native tree planting over summer and makes sure the village is free of litter and looks after the pygmy possums in the winter. She was the cross country ski patroller for years and has summited Mt Denali twice, an amazing woman who loves the mountains, and Greg O'Donohue who drives the village Kassbohrer and has a love of the local fauna and cunning ways to keep the fox and the cat from wiping out our rare little friends.
Best memory
My favourite memories are always of snow and storms. In Winter 2016 I had so many days in storms flying through glades in fresh snow, then waking up to do it again the following day, those memories get me through long hot summers.
Best boot fitter and/or tuner
There was a rad Estonian Boot fitter named Ted at One Tree sports the last few years, he got so exited by snow and adventure he used to climb out the window while fitting boots just so he could feel the snow texture. And Geoff at Base n Edge has a love affair with his crystal glide machines, which when I see how A.I and human relations are progressing means he may be future classic.
Best wellness
Wennie is a physio at Hoth Medical centre, you know I'm touching a piece of wood as I scribe this because I've never had to see her for an injury but I hear she is an amazing healer and great at getting folks back on their sleds and skis.
Where can we find you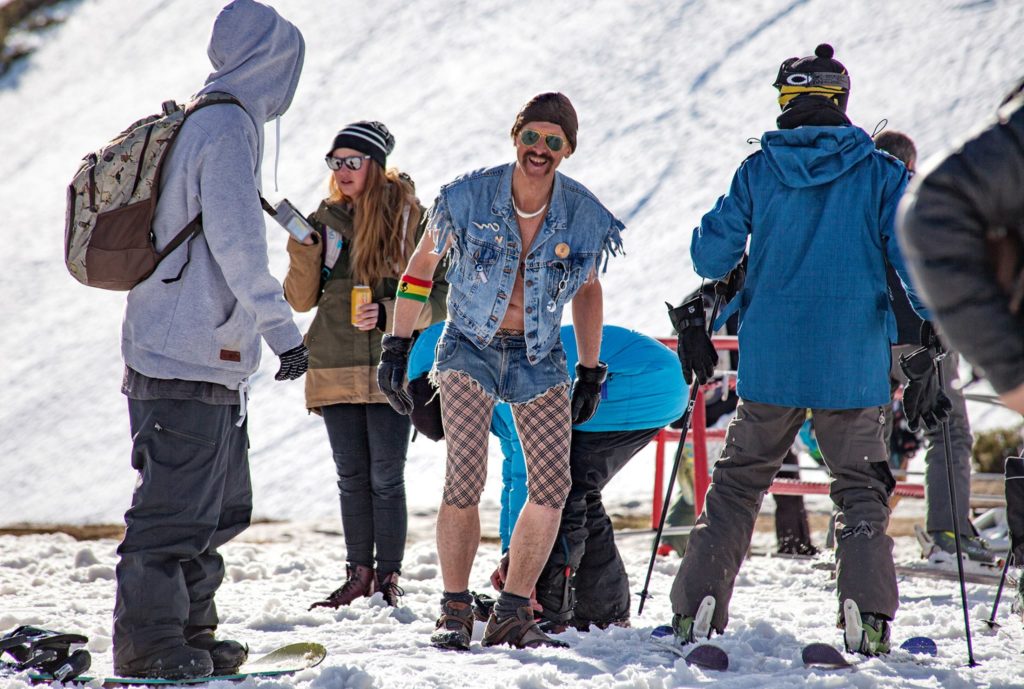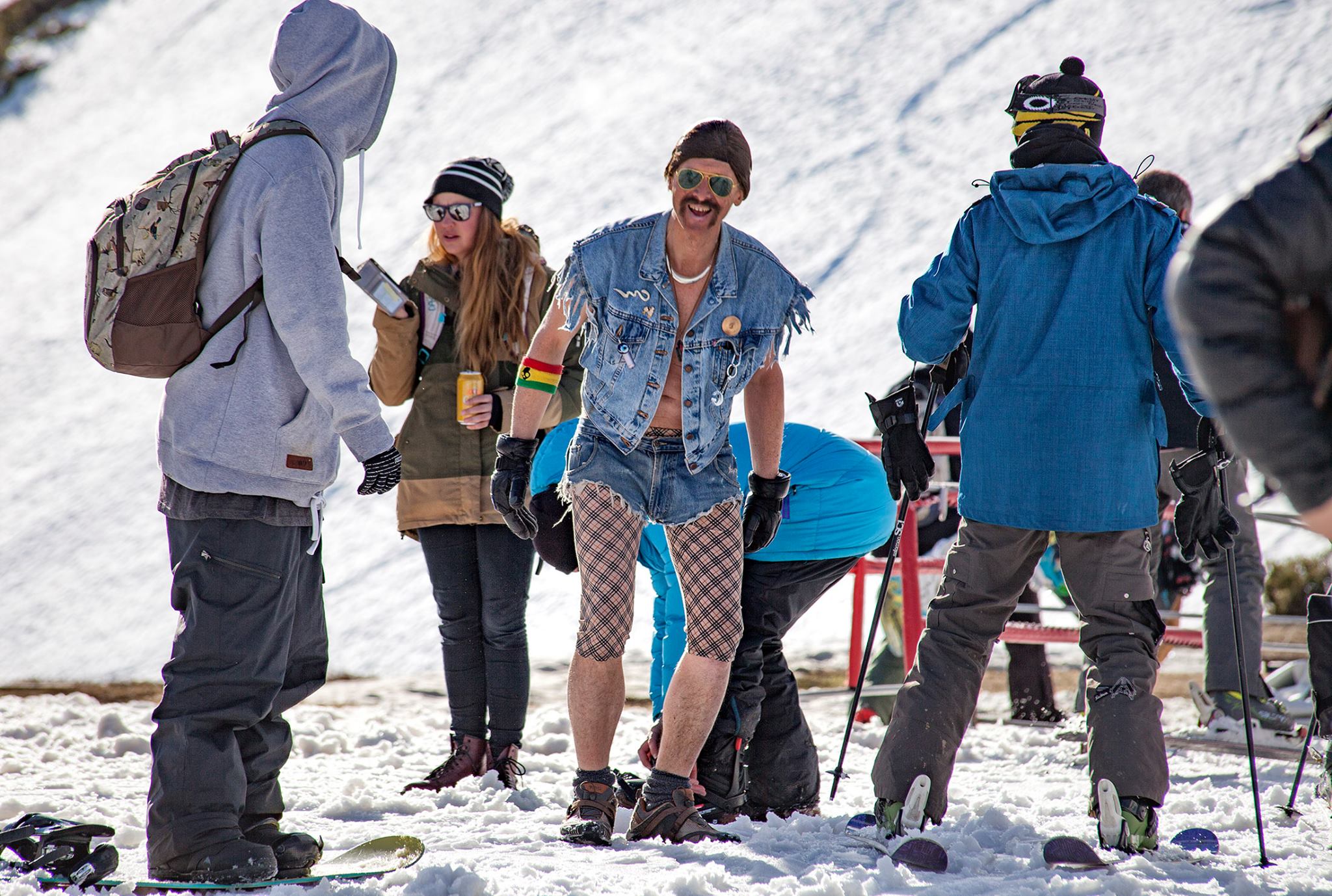 https://www.facebook.com/djeddy.hotham
Instagram @djeddyhoth
Read DJ Eddy's guide to Hotham from 2014