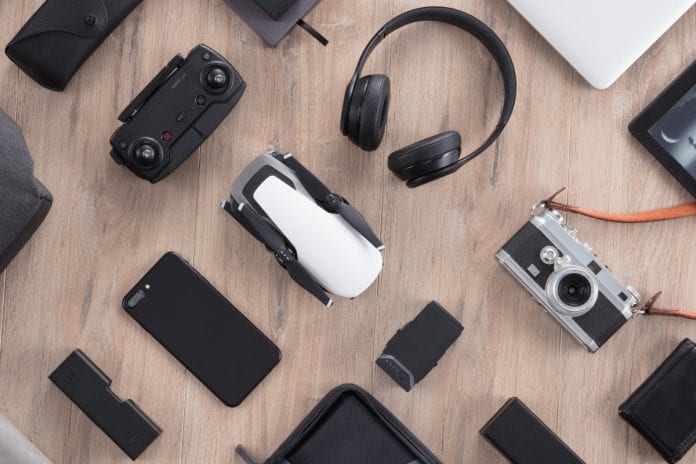 Think drone cameras are out of your league? Think again, the DJI Mavic Air pro style drone is made for first timers to experts and is super easy to use. Honest.
We test drove the DJI Mavic Air in New Zealand last year and, as drone virgins, were surprised what rockstar pilots we became so quickly. Really.
Not only was it easy to operate with our smart phone thanks to the hand held controller, it also produced smooth cinematic footage on our very first flight. Truly.
The Mavic Air is ultra portable and the size of a large smart phone once folded into your hand so you can pack it away in your glove box, backpack, handbag or the basket on the front of your bike.
What's the buzz? (see what we did there)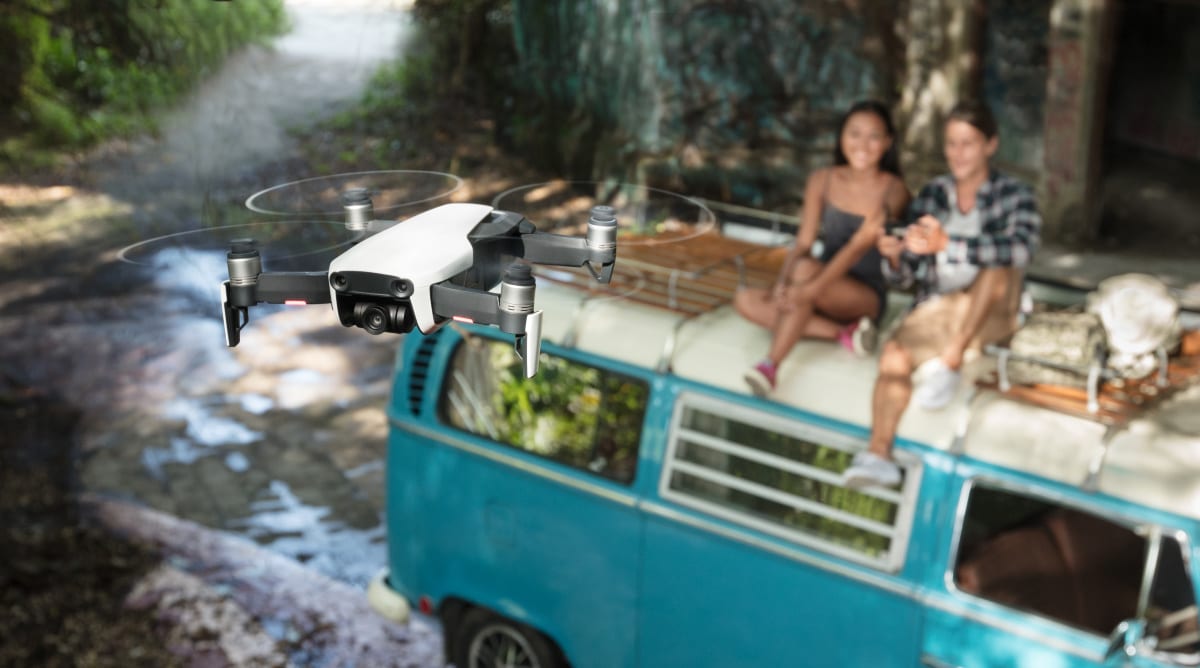 Drone cameras are no longer reserved for Hollywood and more recently, Vloggers. If you have an adventurous life then you'll love playing with a drone.
Yesterday's drones were bulky, heavy and expensive. Enter the DJI Mavic Air, the cutest little foldable set up that slips into your backpack side pocket so you can be quick draw McGraw when the inspiration takes you.*
Tech specs galore
The DJI Mavic Air houses a 3 axis mechanical gimbal (for the techies it also has an angular vibration range reduced to 0.005 degrees) which means super smooth footage.
Footage is shot in 4k at 30fps, recording 100 Mbps so you capture perfect UHD quality. If you're partaking in high speed action adventures you can also shoot in slow motion in 1080 at 120fps to blow your friends away.
The camera integrates a 1/2.3″ 12 megapixel CMOS sensor and f/2/8 lens with 35-mm equivalent focal length of 24mm. For the uninitiated that means super high quality photos and videos akin to the professionals. 
You can shoot stills in horizontal, vertical and 180 degree panoramas and it even stitches 25 photos together in just 8 seconds to create a crystal clear 32MP sphere panorama (you can view these with DJI Goggles). 
Plus the HDR algorithms do all the heavy lifting for you so you get the right exposure every time. Add 8GB internal storage and a micro SD card slot.
Pocket rocket
Seriously, how sweet is the Mavic Air set up? All good things come in small packages after all. The arms fold flush against the chassis and it sits as tall and wide as a smart phone.
The remote controller is also foldable and holds your smartphone to operate the drone. You can remove the control sticks and store them inside the remote for economic packing.
The bells and whistles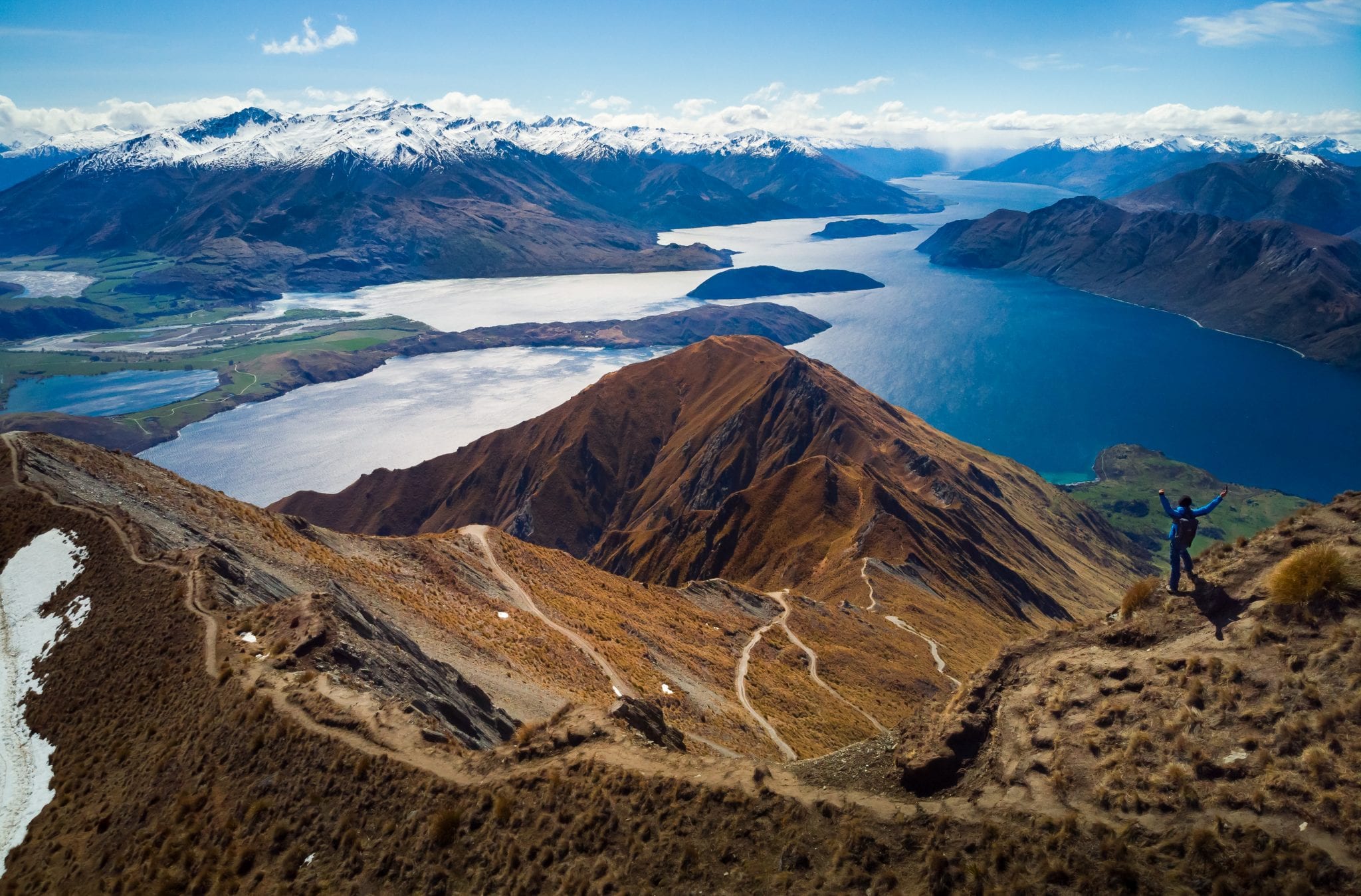 Need to shoot moving objects? ActiveTrack has you covered, you can choose your tracking subject whether they're running, jumping, cycling, skiing, snowboarding or juggling on a high wire over a canyon. You can even track yourself and choose from six different quick shot styles to share on social media via the DJI GO 4 app.
SmartCapture allows you to launch and control the drone with hand gestures or use TapFly to choose where the drone is going to fly to. 
Worried about obstacles? Worry no more with the Advanced Pilot Assistance System which allows the drone to automatically bypass obstacles in front of and behind it. 
We haven't even got to the 21 minute battery life and the 68.4km top speed. 
The price is also just as compact as the drone – AUD$1299. 
WIN a DJI Mavic Air or Osmo Pocket
You could win your very own DJI Mavic Air drone or DJI Osmo Pocket. We've got one of each to giveaway. Enter here to win.
*check local drone laws before flying