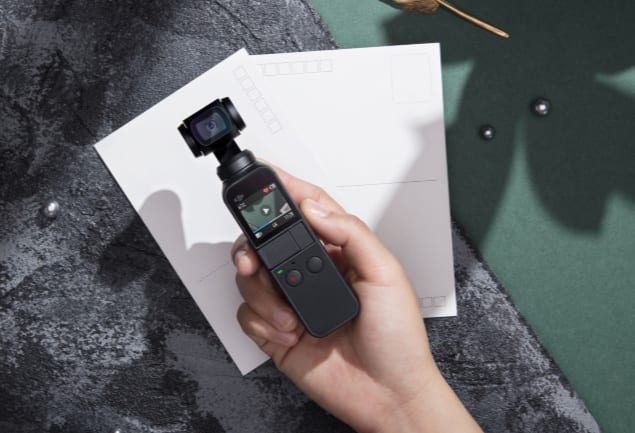 We've discovered the coolest way for you to capture your ski and snowboard memories in smooth cinematic style without hiring your own videographer. 
DJI have created the smallest 3-axis stabilized handheld camera ever designed, the Osmo Pocket, so you can follow cam your mates down the slopes without bumps and shakes showing up on film.
The mechanical gimbal adjusts for your movements, if you hit a mogul bump, a stash of powder, a terrain park rail, then the camera moves with flow just like the pros. Translated? Shake free footage.
Take sweeping landscape footage from the chairlift, slow motion footage of your mates slashing the pow and time lapse the sun going down over a snow laden horizon. All those snow moments that matter.
All the specs 
My mother always said all the best things come in small packages and clearly the designers at DJI think so too. The Osmo Pocket is the size of a mini chocolate bar and can slip into your ski jacket pocket, your après purse and backpack pocket.
This tiny camera fits in the palm of your hand and snaps photos in crisp detail. It's the 1/2.3 inch sensor, 80° FOV, and f/2.0 aperture that makes that happen.
Add 4k/60fps video at 100 Mbps for broadcast quality cinematic footage and the best slow motion with 1080p/120fps 4x. This means you can capture every turn, angulation and powder spray in pristine detail.
The sandstone handle means it's non slip and sweat proof and there's a built in touchscreen with modes and settings or you can choose to attach your smart phone for a wider screen.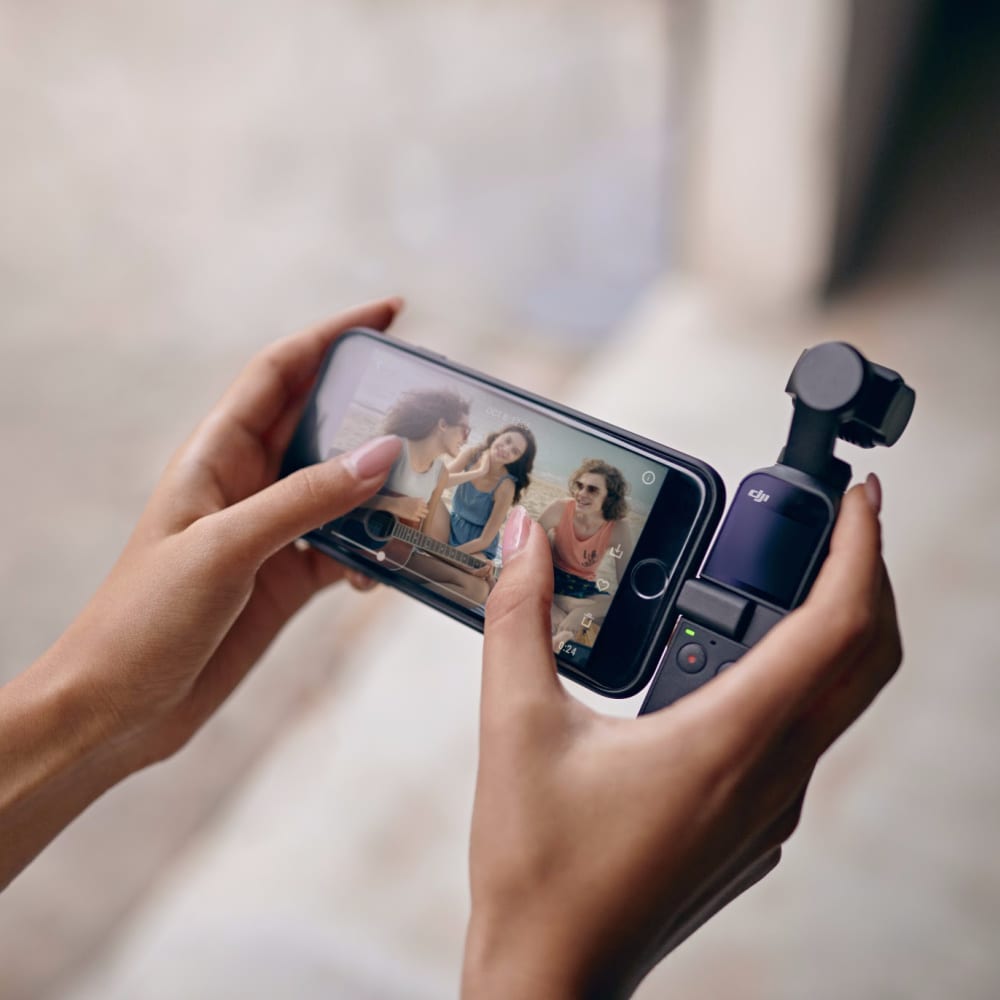 But wait, there's more
The mechanical gimbal is noiseless thanks to a fan-less, passive cooling solution that dissipates heat so you'll have a longer battery life and consistent performance. 
The best part, in our not so humble opinion, is the ActiveTrack. Tap on your subject (your skier or snowboarder buddy) and ActiveTrack will follow as you film. 
There's also Motionlapse and Timelapse so you can turn hours into seconds with a smooth camera movement. The results? Dramatic footage. 
On Pro mode you can take tripod free, 2-3s handheld long exposure shots. On Selfie mode the Osmo Pocket uses FaceTrack to keep you in the picture. On FPV mode the gimbal allows for shake free action shots. 
Did we mention 3×3 Panorama? 
Social love at the touch of a finger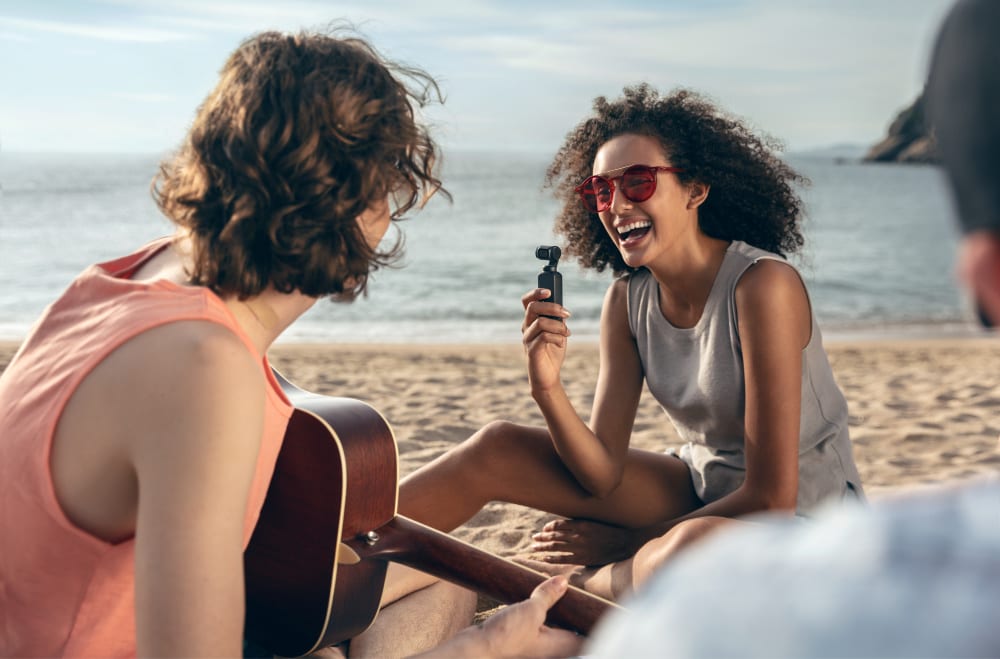 DJI have created the Mimo app with editing tools and templates so you can tell your social stories like a professional.  Story Mode uses a combination of preset shooting patterns and motions to help you create professional-quality video in a matter of minutes. You can choose filters and soundtracks to add a unique finish to your footage before sharing it on social media.
The price
This also won't break your pocket. AUD$599.
WIN a DJI Osmo Pocket 
You could win your very own DJI Osmo Pocket or DJI Mavic Air drone. We've got one of each to giveaway. Enter here to win.