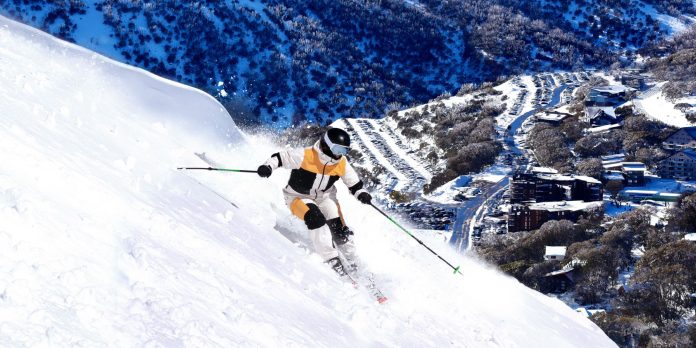 It's official, time to start planning your 2023 season at home and abroad with the launch of Vail Resorts' Epic Australia Pass.
The pass still offers the best deal for experiencing next year's snow at premier resorts across Australia, Japan, Canada, the U.S. and now, Switzerland. The Epic Australia Pass provides unlimited, unrestricted access to Perisher, Falls Creek and Hotham, as well as access to the best resorts across the world including Whistler Blackcomb, Vail and Andermatt-Sedrun.
Priced at AU$899 for adults, AU$515 for students (up to year 12) and AU$699 for seniors (65+), the Epic Australia Pass pays for itself in just five days. Skiers and riders can access their favourite resorts for just AU$49 upfront, with the remainder of the balance payable in early May 2023.
The Epic Australia Pass access begins with the 2023 Australian snow season and concludes with the 2023/24 snow season in the Northern Hemisphere. It provides:
Unlimited, unrestricted access to Perisher, Falls Creek and Hotham
Five consecutive days with no blackout dates at both Hakuba Valley and Rusutsu, Japan for the 2023/24 season
10 days in total across Whistler Blackcomb, Vail and Beaver Creek in North America (holiday restrictions apply; consecutive days not required)
Five days of unrestricted access to Andermatt-Sedrun, a renowned destination ski resort in Central Switzerland
Access to premier ski areas across the United States, including: Breckenridge and Keystone in Colorado; Park City in Utah; Heavenly, Northstar and Kirkwood in California, and many more in the 2023/24 season (holiday restrictions apply to select resorts)
Season-Long Savings
In addition to unparalleled value in skiing and riding, Epic Australia Pass provides additional discounts and benefits for Pass Holders, including:
Six Bring-A-Mate tickets for up to 50 percent off for friends and family
20 percent off lessons and rentals
Up to 15 percent off purchases at select retail outlets at Perisher, Falls Creek and Hotham
Lodging and on-mountain dining discounts at Perisher and Hotham
Access to First Tracks at Perisher and Hotham
In-resort benefits with Epic Mountain Rewards at North American resorts
Epic Australia Adaptive Pass
The Epic Australia Adaptive Pass is priced at AU$549 for adults, AU$299 for students and AU$409 for seniors. Launched in April 2022, the Epic Australia Adaptive Pass provides people with impairments and disabilities the chance to experience the magic of our resorts and develop their on-snow abilities, without additional costs.
Epic Military Pass
Priced at AU$215 for Active, Retired and Veteran Military and their dependents, the Military Epic Pass provides unlimited, unrestricted, discounted access to world class resorts in North America for the 2022/23 season and Perisher, Hotham and Falls Creek for the 2023 winter season.
Plan Confidently with Epic Coverage
The 2023 Epic Australia Pass includes Epic Coverage, which may provide refunds for certain qualifying events. Refunds are subject to eligibility and based on your Epic Coverage elections and the Epic Coverage Terms & Conditions.
Need more info? Hit up Epic Australia Pass.