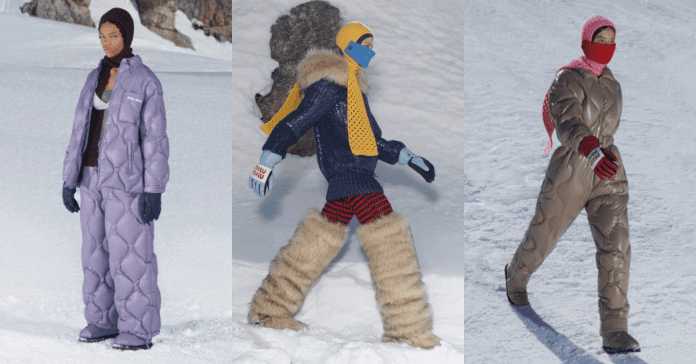 So the playful farshun folk at Prada's Miu Miu label in Italy went ahead and used Cortina Ski Resort in the Dolomites to hold a groomed runway for their 2021 fall/winter collection – including ski onesies and oversized pastel snow suits.
Of course it would be rude not to ask the funniest person in FARSHUN, the divine Fashion Critical, to critique the collection EXCLUSIVELY for SnowsBest.
FC: I've long suspected that designer fashion houses have been trolling us all along with their "couture," and now this suspicion has been ceremoniously confirmed with Miu Miu's 2021 Fall/Winter fashion show which took place not on a catwalk, but in the Italian Alps. 
I would read you the PR blurb that Miu Miu issued about the show, but honestly, it was like reading a Facebook post from a conspiracy theorist:  Literally not a single word of sense. 
So let's not waste any further time, and take a look at what Miu Miu describes as "Practical Fantasies".  Mmmkay then.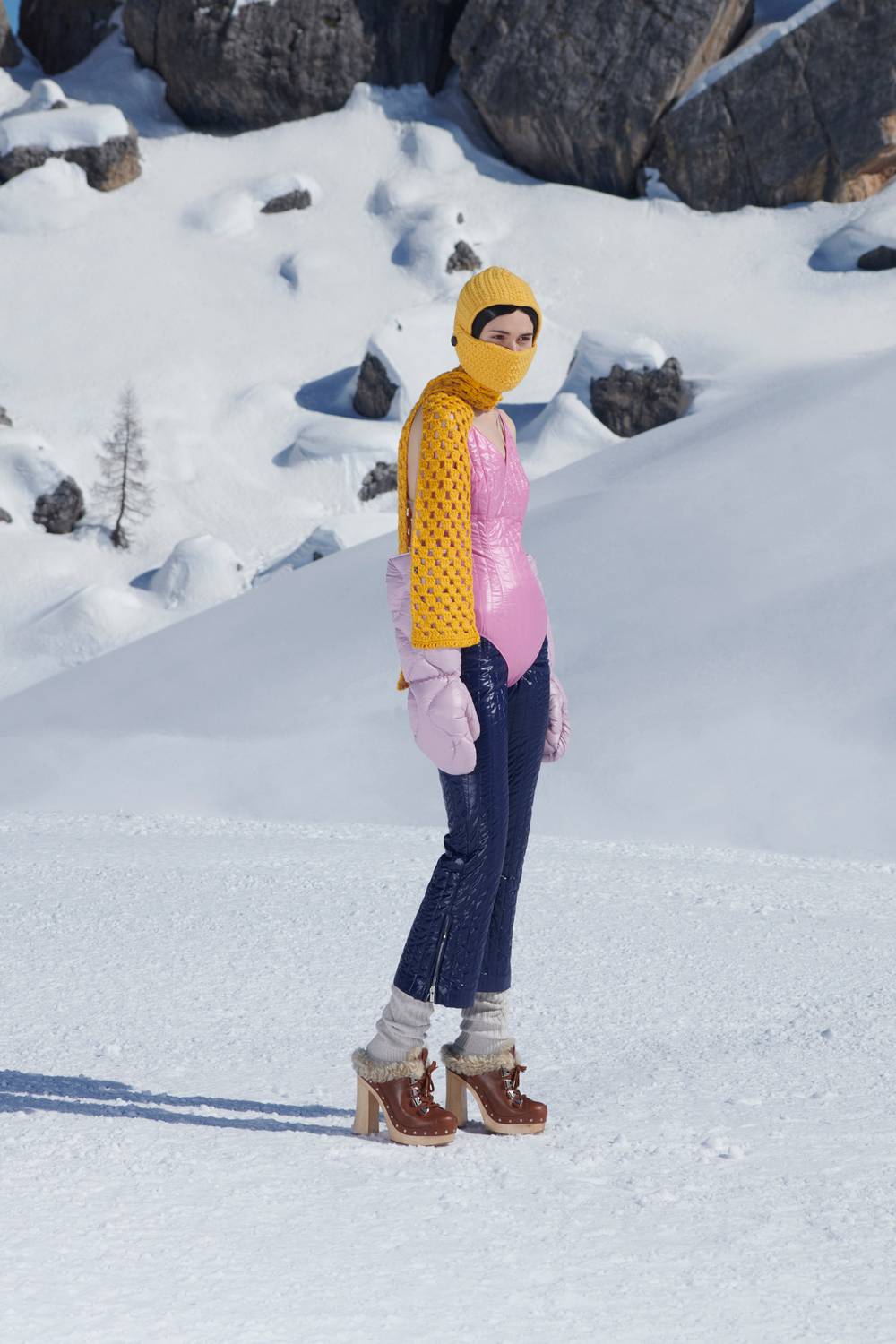 ↑ This is what I believe they call trans-seasonal dressing.  Something to take you from the pool straight to the slopes.  If you're worried about feeling a little chilly in your swimsuit, rest assured that these designer oven mitts will keep the lower half of your arms toasty warm. It's FARSHUN darling, LOOK IT UP.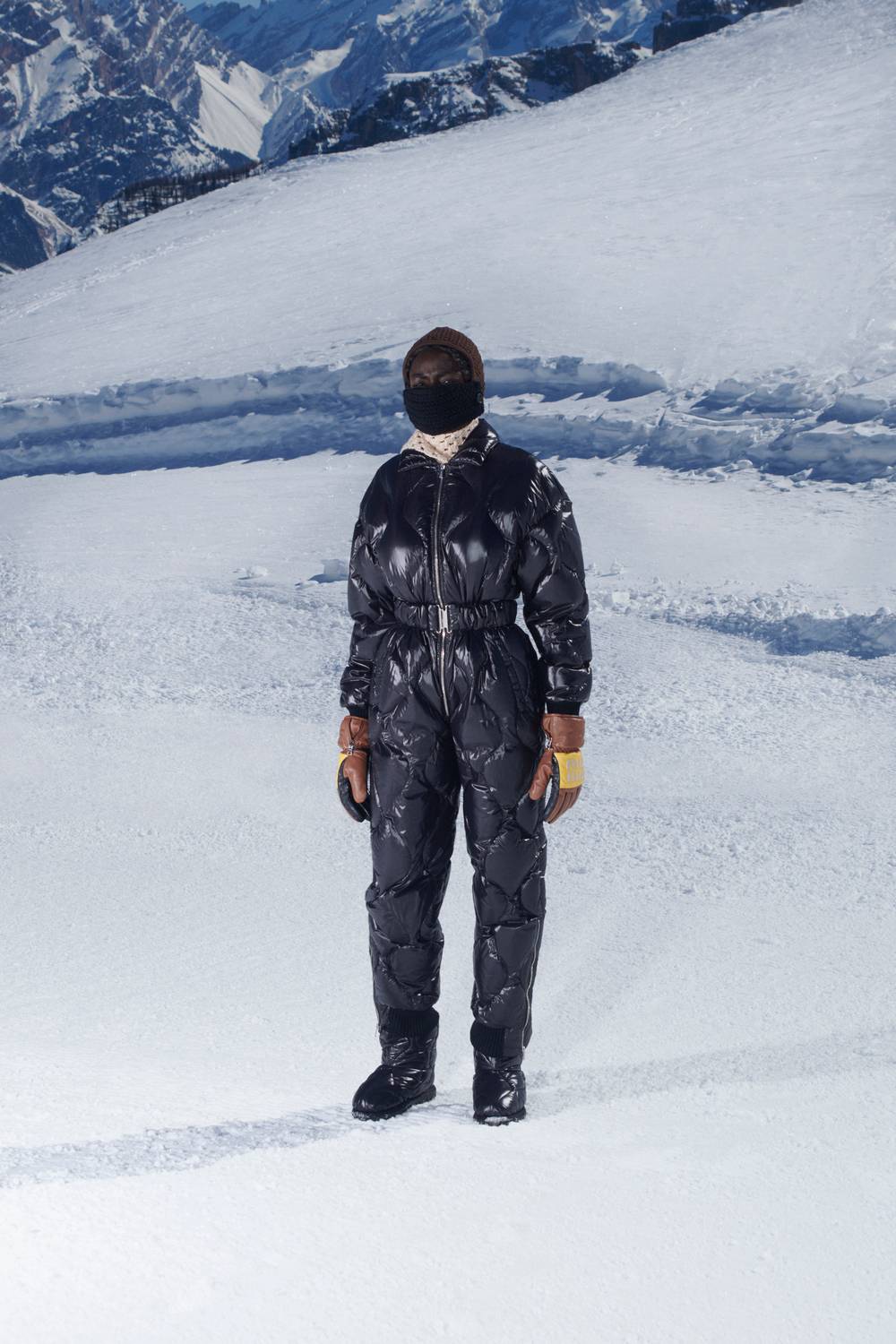 ↑ If you're looking to add a stylish edge to your sleeping bag, simply cinch it in at the waist and pair with some hot rod gloves and nanna's crocheted scarf.  Balaclava sold separately.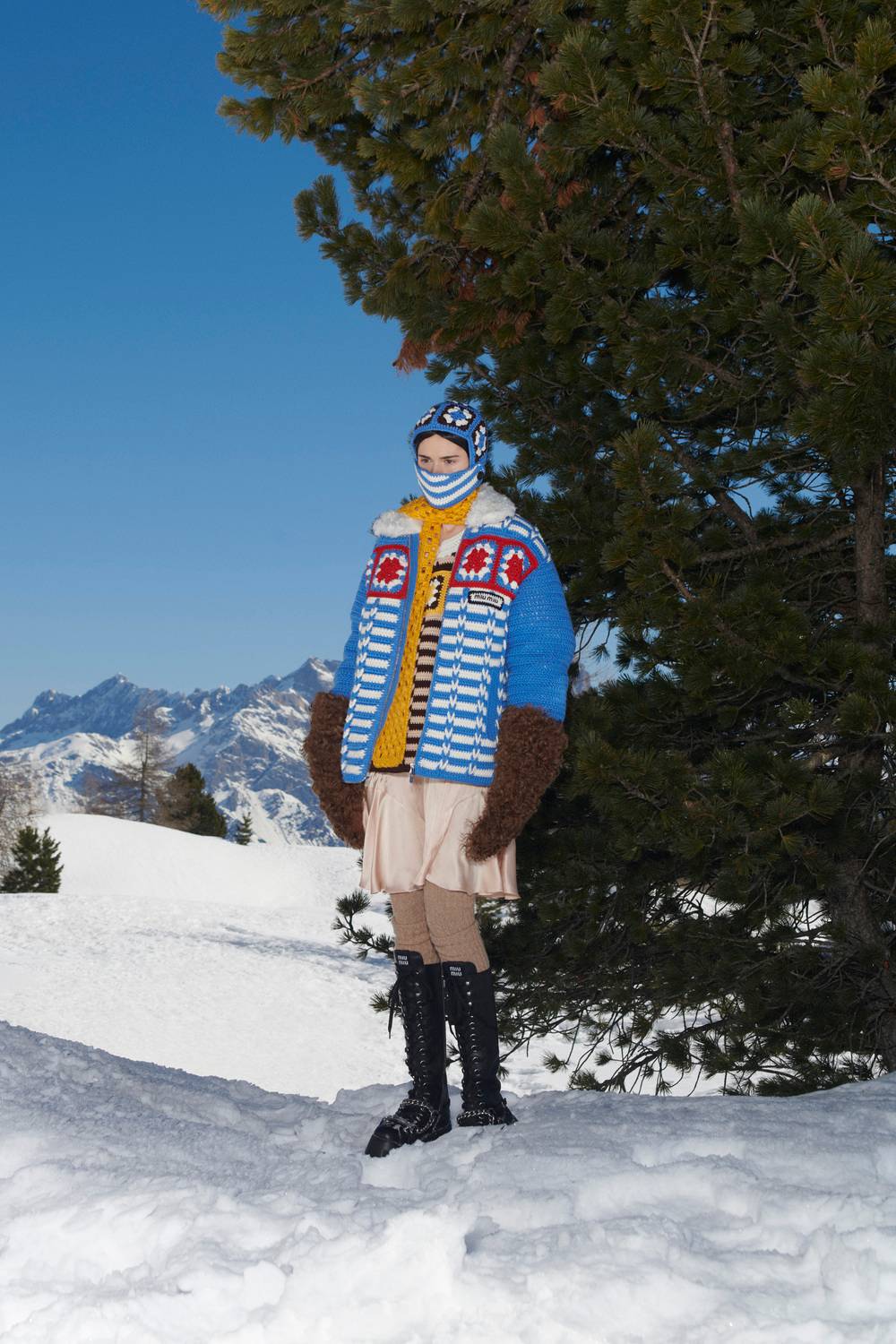 ↑ This winter, it's all about layering (the ugliest clothes you can get your hands on).  It's preferable if each fully item is priced above $2,000US.  The gloves are part of the Fozzy B Bear capsule collection.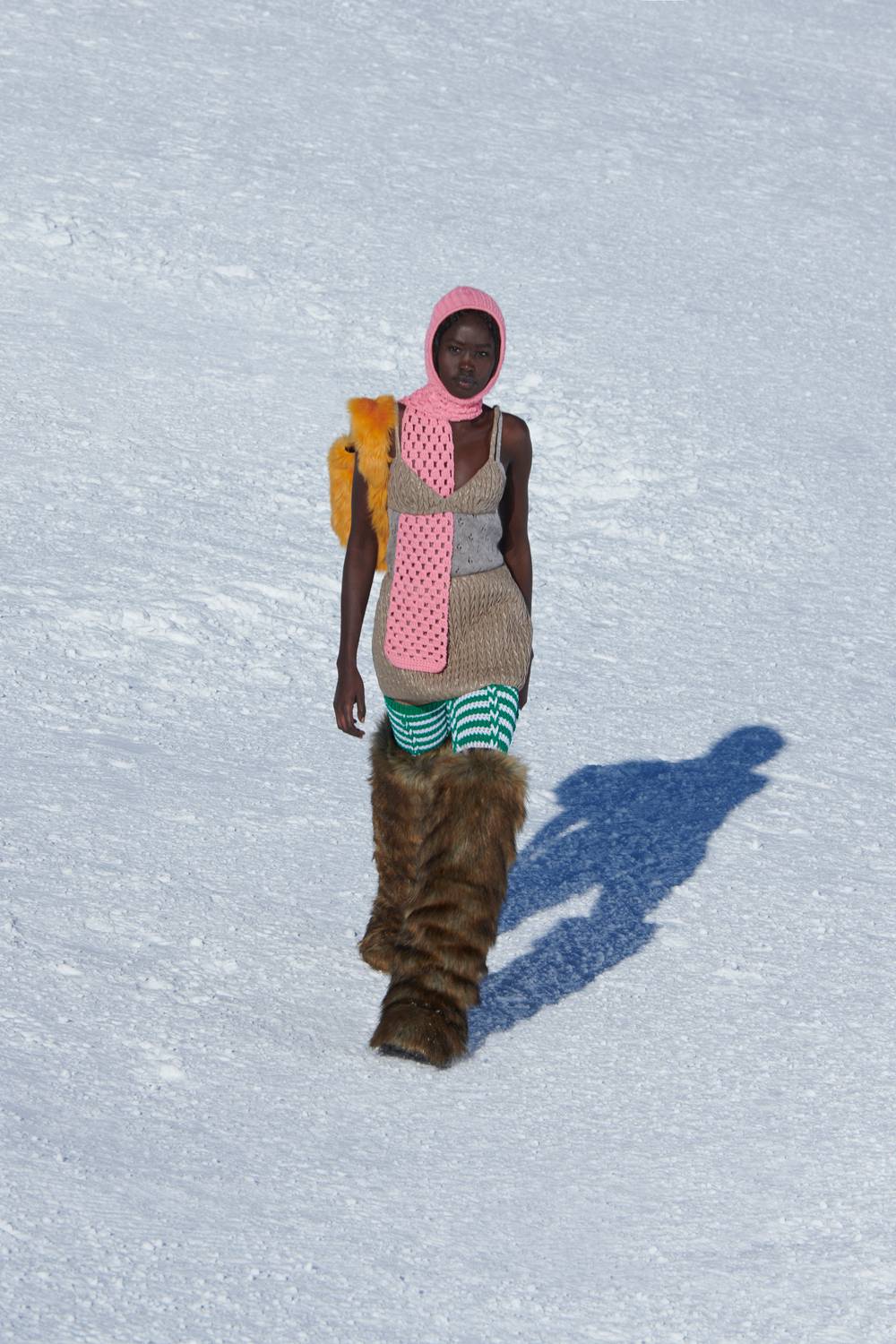 ↑ Again with the layering.  Just because it's winter, don't let that dissuade you from putting on your finest woollen bikini and mini skirt.
It's all about something that can take you from the runway straight to the street. Designer fashion is nothing if not practical.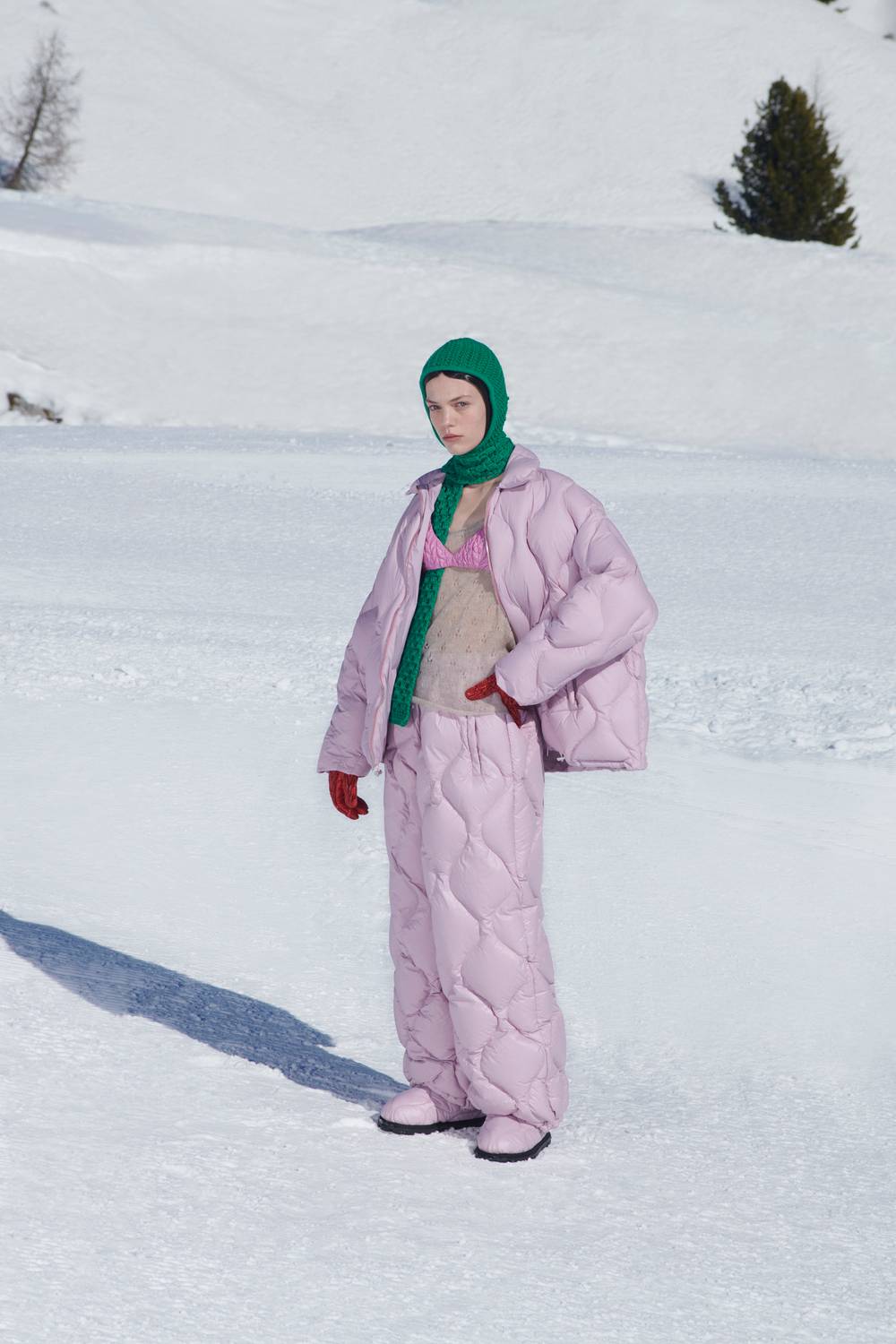 ↑ YES!  Actual winter clothes!  I am living for these sleeping bag pants and jacket.  Looks toasty AF.  Again with the woollen bikini top though.  #WHY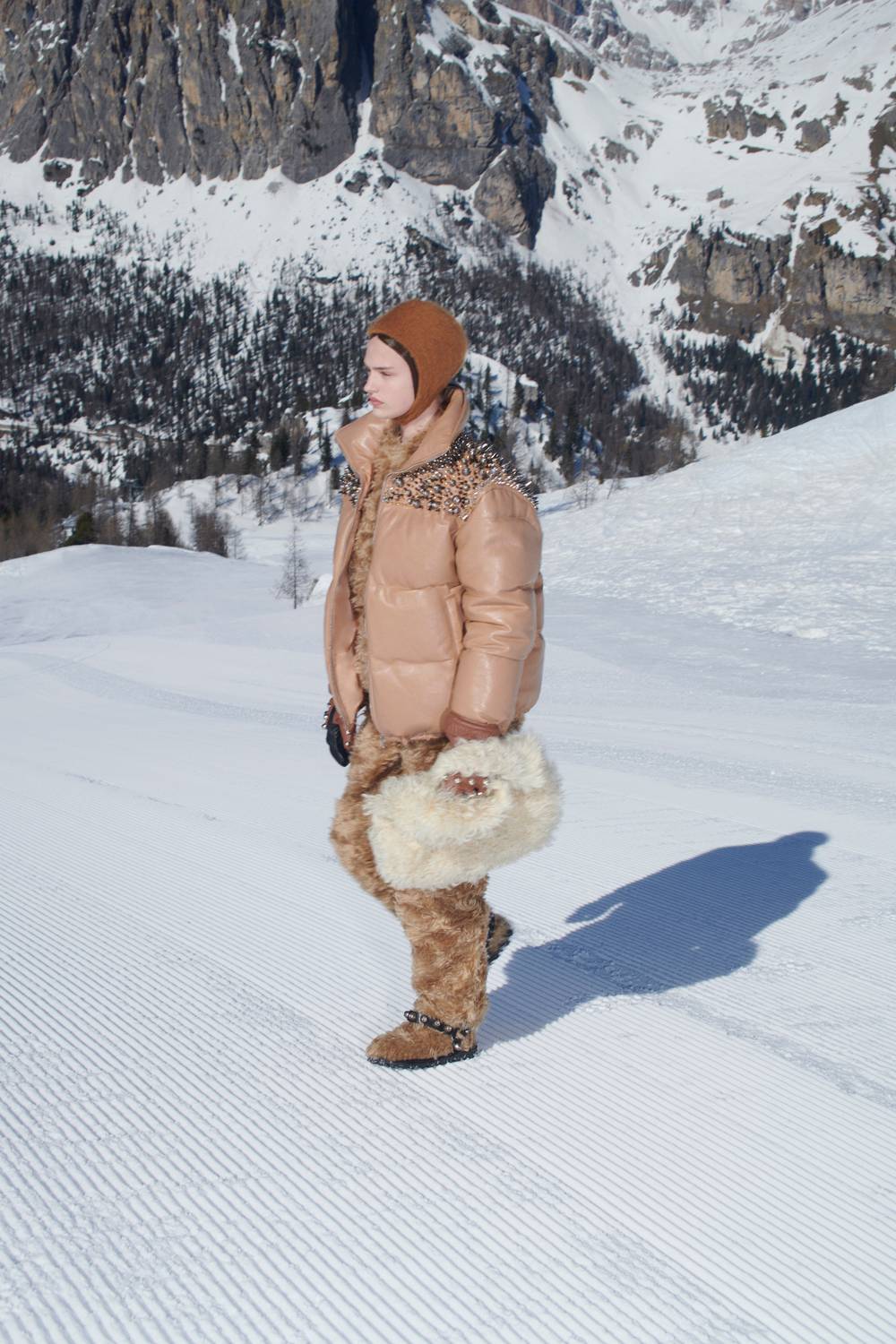 ↑ Just when you thought your animal onesie was becoming a little passé, BAM, there it is on the catwalks of Italy. Drag that onesie out of your mothball infested spare closet and strut your stuff like nobody's watching.
In other news, I actually dig this parka.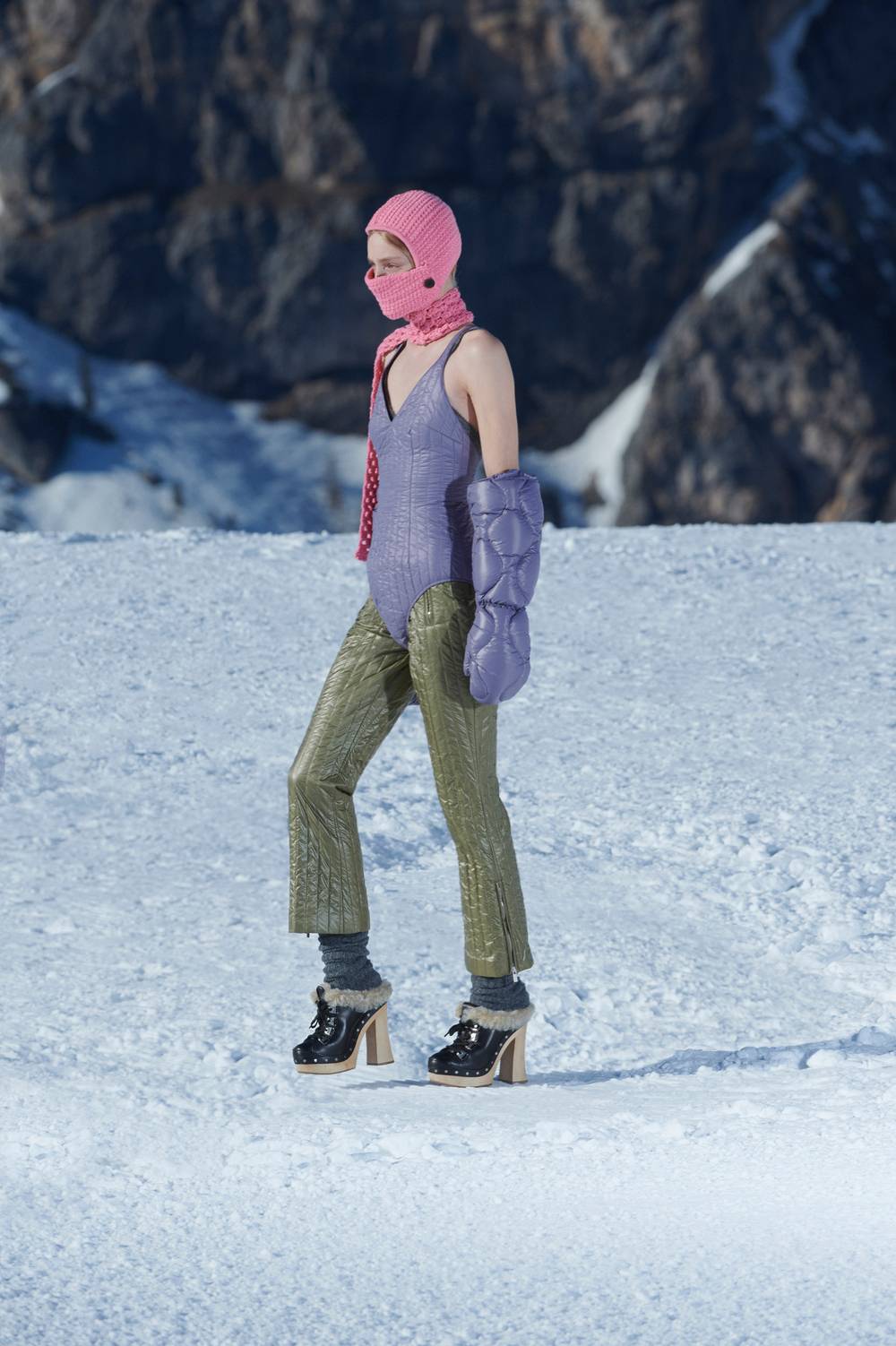 ↑ What part of FARSHUN don't you bozos understand?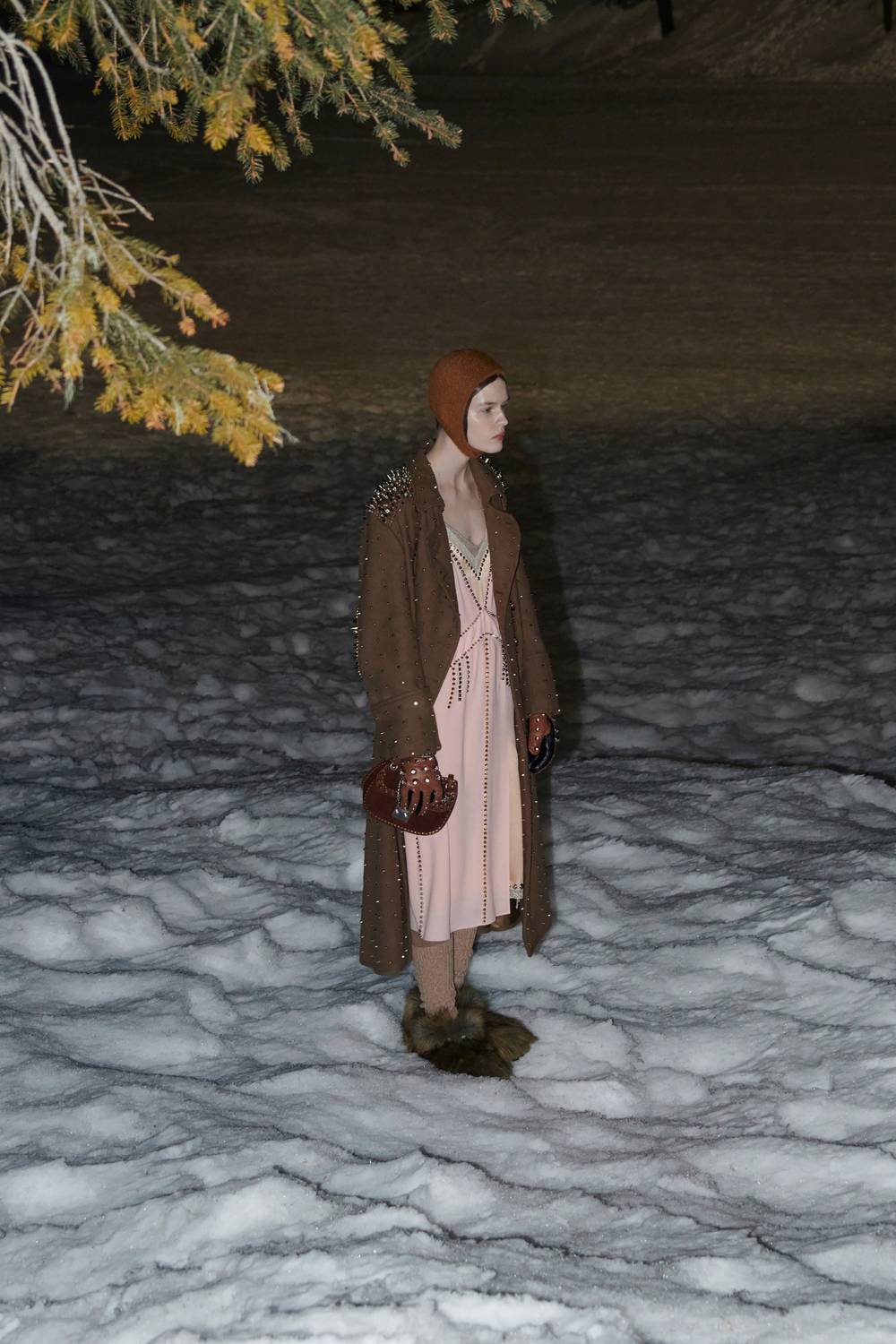 ↑ 'Become a model' they said.  'It'll be glamorous,' they said.  Sarah contemplates her life choices.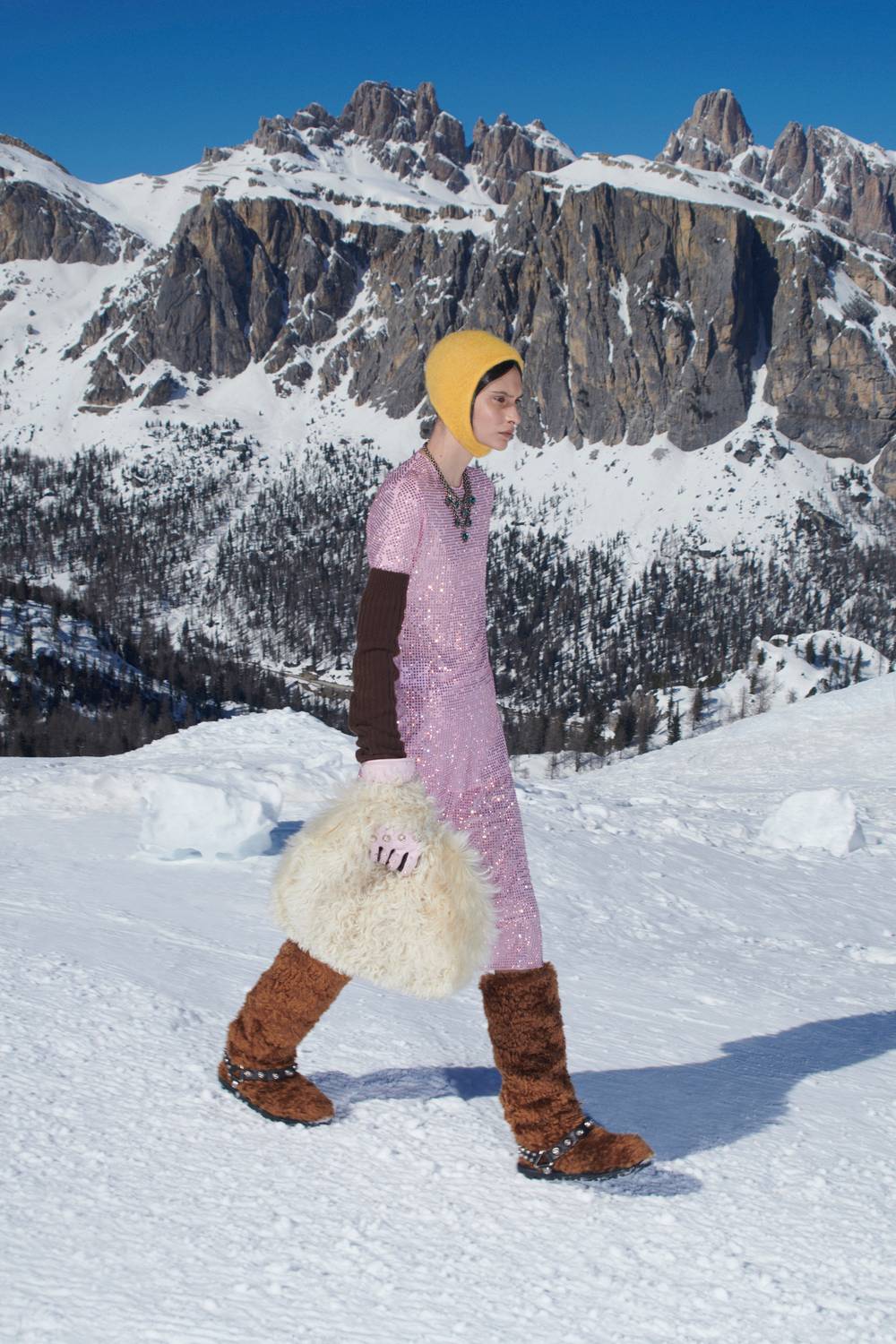 ↑ A classic lewk that takes you from the office, right into the after work drinks, perhaps even a boogie at a socially distanced jazz club. Versatility at its finest.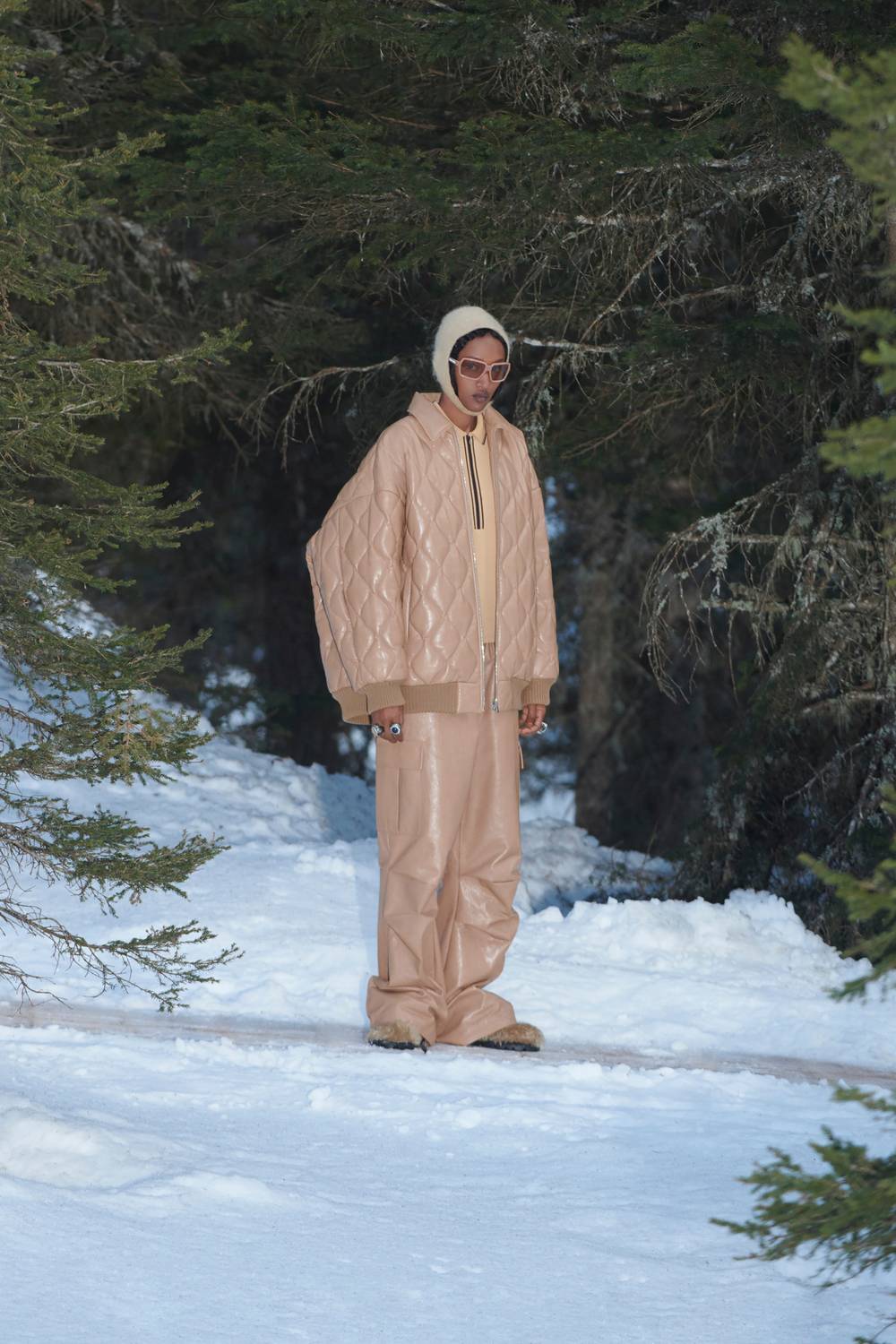 ↑ Word on the alps was that this young lady was found loitering in the bushes, refusing to strut the "catwalk" in this ridiculous get up. This my friends, is the outfit even Kanye rejects. And she wasn't having a bar of it.  It was a silent protest, but an effective one nonetheless.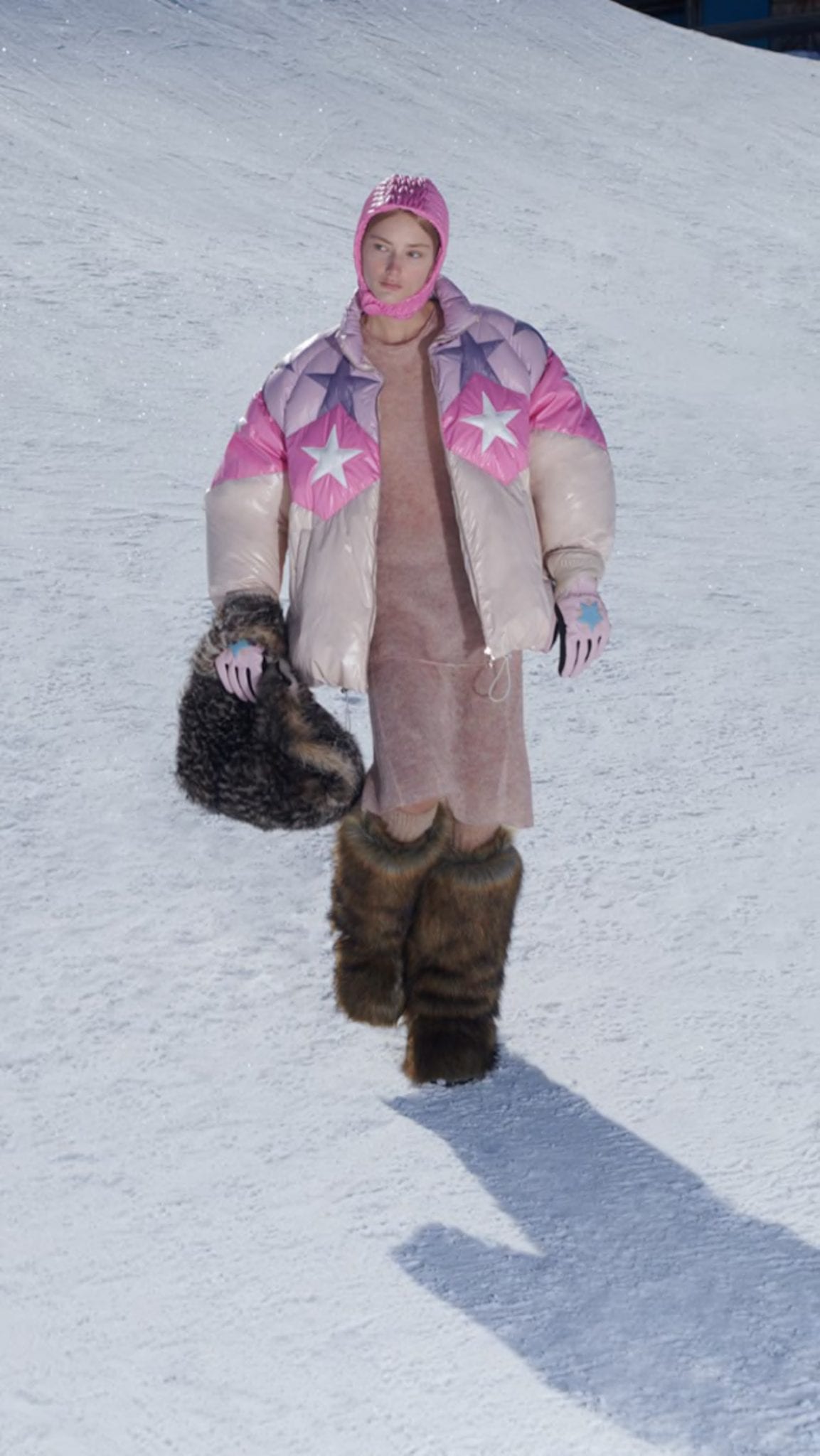 ↑ By crikey, I love this puffer jacket and matching bonnet.  A sensible, yet playful choice.  Mix those dead bear boots with some 80's parachute material and call it fashion.  That's how we roll.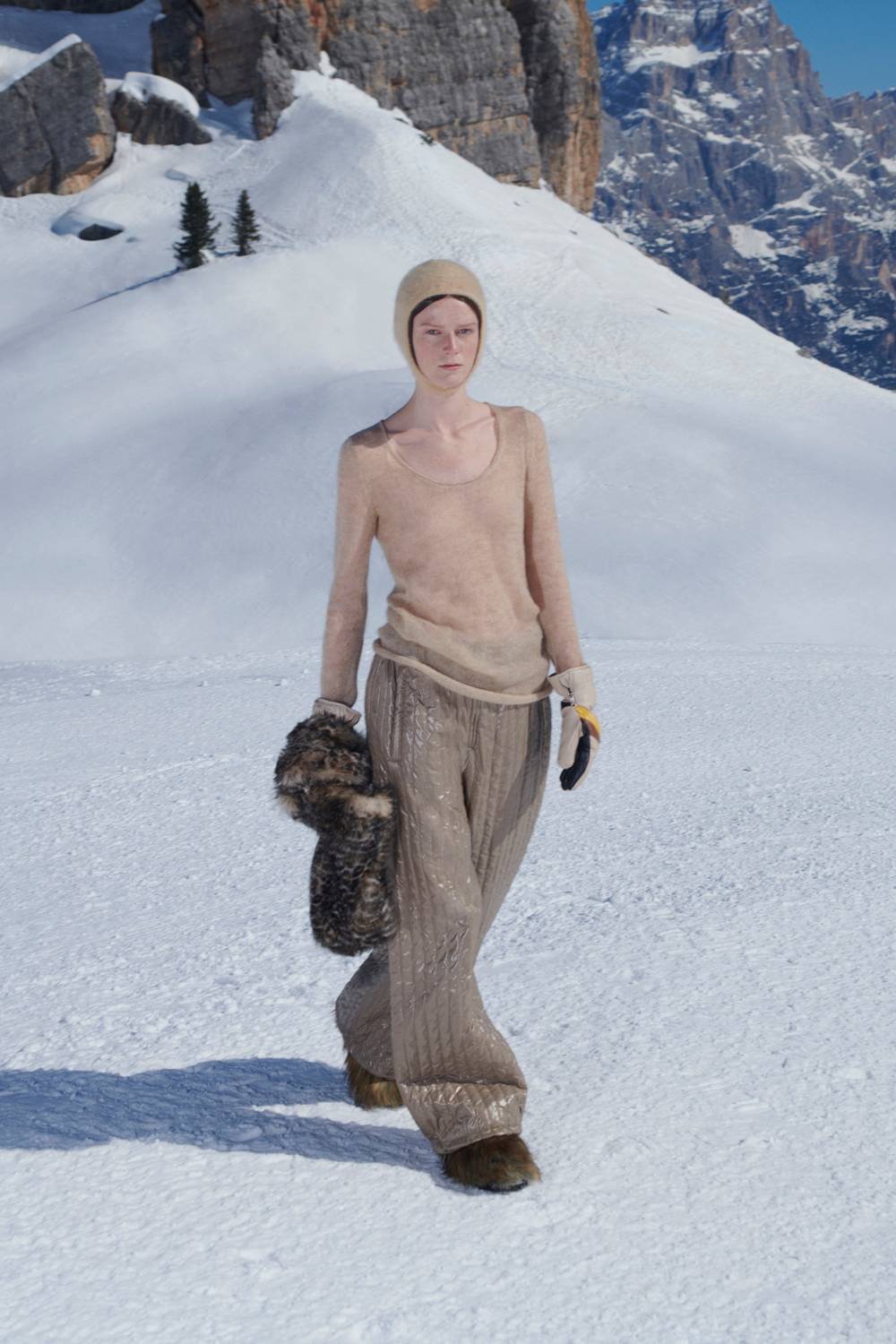 ↑ You snow types know the importance of good under garments, but did you know they can also be worn as overgarments?  Pull out that threadbare thermal underwear this season and march around in it with all the confidence of a 2021 Trump supporter on election night.  MAKE FASHION GREAT AGAIN.  Bras not included.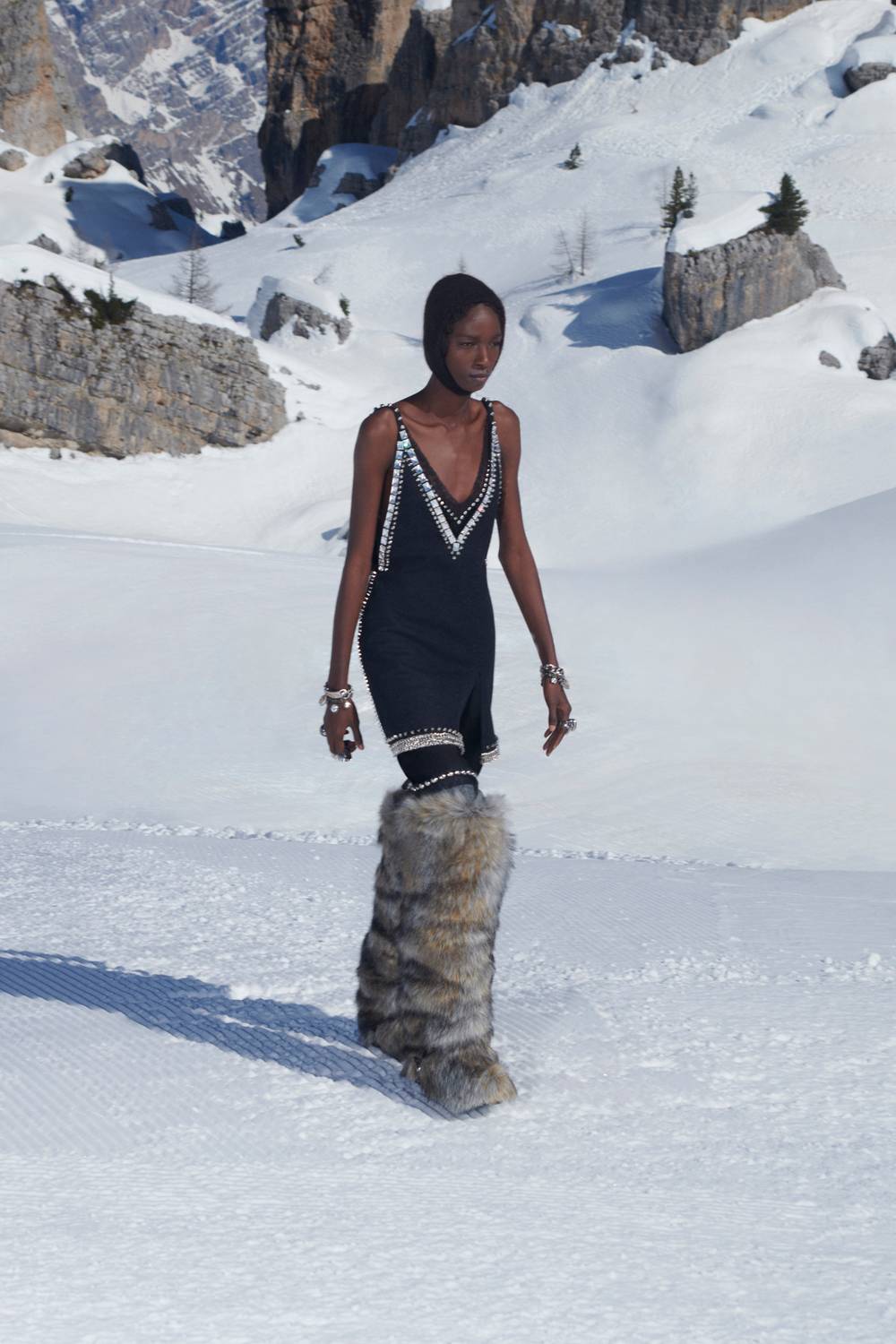 ↑ Those cheeky pranksters at Miu Miu saved they best for last. This is a lovely frock! Albeit paired with big foot boots. After all, it's cold – a girl's gotta be practical.
Love Cortina in Italy and fashion on a snow runway? Watch the Miu Miu event here.