Standing in the line for the first chairlift this morning at Telluride I realised I was THAT person.
My skis were lined up at the lift and ready to roll half an hour early. I had a hot coffee in hand and was surrounded by men with gaffer taped ski pants who think nothing of hacking their coloured phlegm onto the snow at their feet.
Yes, that happened. It's a glamorous life this powder life.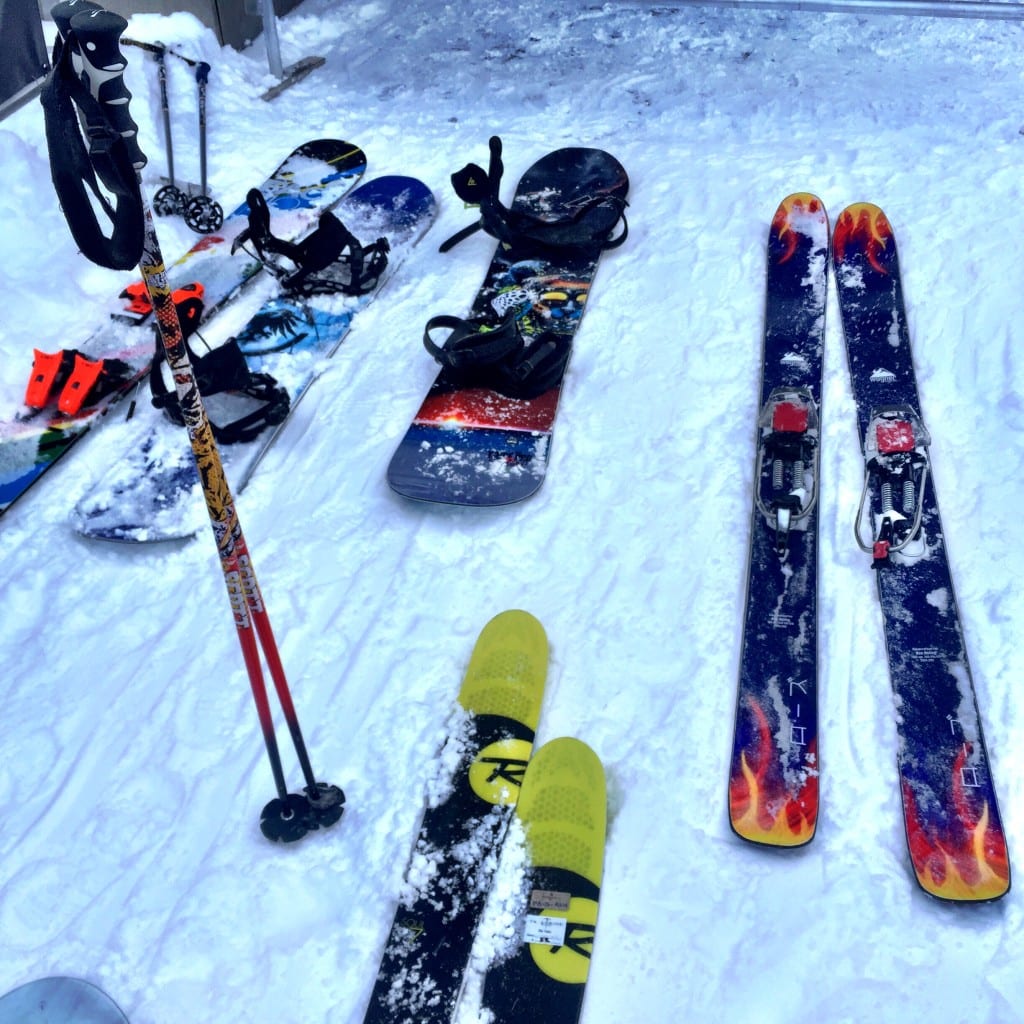 It gets worse. After laying down first tracks with a few laps off lift 5 down Henry's wide open powder bumps and through Silver Tips rolling trees with a soundtrack of avalanche bombs all around I headed to the ropes preventing punters from entering the danger zone.
This is where I met Jason. Jason is a 'yellow coat'. The safety guys that are dotted over Telluride to prevent nutters from skiing too fast into a kid or punters and Jerrys from ducking the rope and entering explosive territory, literally.
Jason would lower the rope when ski patrol deemed it safe. Right now, it wasn't.
The dilemmas of a powder day at any mountain while waiting for the good stuff to open are challenging. I know from my short experience in Telluride that Chair 9 gets bombarded on a powder day so I tend to head to Chair 5. Yes it's mellower terrain but I usually have it all to myself for at least two full laps, often up to six, with nothing other than the sound of my skis gliding through pristine untracked powder snow.
Local ski snobs refer to this mellower blue terrain as "the lower slopes" as in "oh, you headed THERE" (and I don't mean the bar of the same name down the West End of town and yes I head there a lot, no pun intended).
But we all agree the good stuff is over at Goldhill or Chair 14 that accesses both steep and deep tree runs and the wide open magic of Revelation Bowl. This was my dilemma. Do I wait at the rope in the hope it will drop any moment or do I head over to Chair 6 and 9 which would surely be tracked out by now.
Keep skiing in chopped up powder or wait an undefined amount of time and eventually head for pristine first turns under Chair 14? Do you wait in the line not moving at the rope or head to the line moving on the chairlifts already opened?
I needed a Xanax just deciding. We've all been the bear waiting in the wrong line.
Naturally the idea of pristine powder won and I waited.
Skiing is a lot like England. Stand still long enough next to an orange rope at any ski field and watch a queue form behind you. Only this wasn't a line it was a crowd. By now you'll realise I was skiing alone. No friends on a powder day, right? Well, actually no friends that were free to ski with me or maybe new to town and just no friends. It's all just semantics.
So my life had come to this and for the second time today I was THAT person. Waiting at the front of the line to be the first person down a ski hill. Now my motto has always been "I don't queue and I don't pay to get in." At a nightclub, yes, but on a ski hill it would appear things are different.
Sure, there was good banter and lots of laughs, that is until the rope dropped and then it was a pure Chinese downhill and every man and woman for his or herself. A gazillion skiers and boarders creating a white cloud of snow collectively charging for Chair 14, the lift to heaven filled with double black diamonds.
Was it worth all this craziness? Well, yes, it was. Today. Other days I would say no, even powder days.
It all comes down to your head space. You have to be in the right head space to deal with the testosterone fuelled (I was the only girl in the early morning lift line) powder hungry dudes willing to sell their grandmother to get that first line (yes, yes, today, I was one of them). Though lucky for me neither of my grandmothers are above ground so I won't have to choose.
But back to Goldhill and those damn fine powder turns with a steep pitch to propel you down the mountain.
I've had a lot going on in my head this week and for each turn the only thing going on was a mix of adrenaline, pure joy and focus. A meditation from what Burning Man calls 'the default world.' Clearly I've already been in Telluride too long if I am referencing Burning Man in my writing.
By the time I started crossing too many other tracks, the powder turned to chowder and lift lines set in, I was done. A morning well spent for the break from the seemingly eternal head chatter.
Some days it pays to be THAT person.
Read more: Sole skiing or hang with the pack?
Read more: Privileged Skier Problems