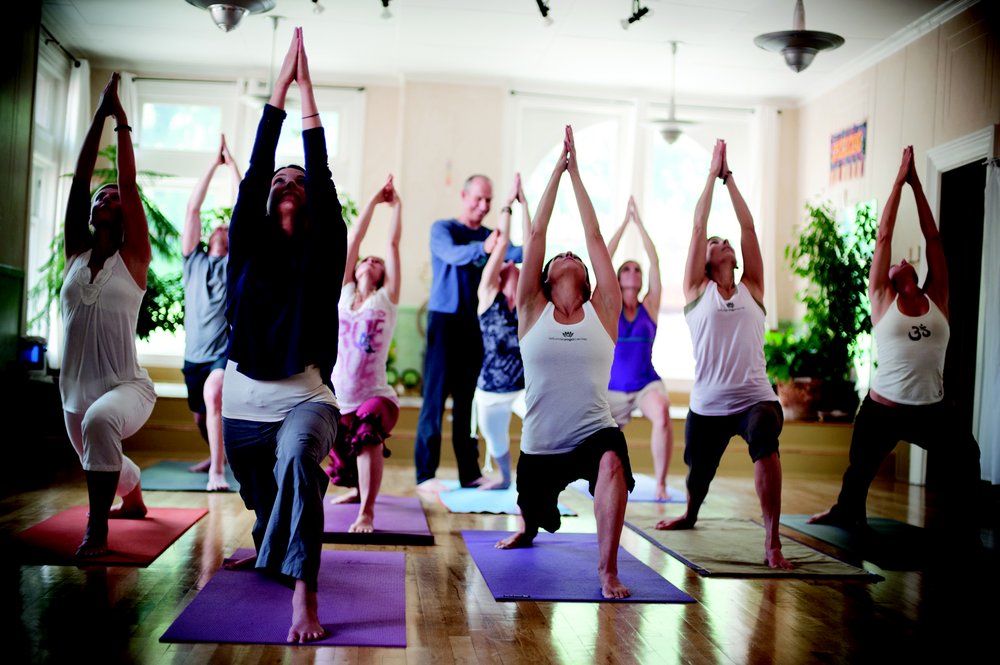 Ski trips can be exhausting. All that, well, skiing or snowboarding, followed by apres drinks then more apres drinks. It can be hard to maintain a healthy equilibrium especially in the USA where savoury food can taste like dessert thanks to the added sugar, corn syrup and GMO ingredients.
But fear not, there are ways to ensure you don't need to take a detox holiday after your ski holiday and it involves planning ahead.
Most mountain towns will have a wealth of yoga studios, at least one gym and some alternative healing treatments that can help keep you balanced without having to give up your apres.
We've found five of the best health focused experiences in the ski town of Telluride, Colorado to give you an idea of how it's done.
Mountain needles
You'll find acupuncture specialist, herbalist and all round good guy, Dr Joshua Geeter, in his rooms at the back of Medicine Ranch Telluride where his magic acupuncture needles and oriental herbs combine with bodywork and massage and medical Qi Gong to have your chi flowing freely and your energy levels at optimum.
Be warned it will be hard to leave the Medicine Ranch without picking up some onyx trinkets, luscious soft furnishings and tinctures.
Fuel up
You'll find Fuel Telluride at the bottom of Chair 7 so you can pretty much work out and warm up before your day's skiing or warm down and dissolve that lactic acid afterwards. Fuel founder, Becca Tudor, is a personal trainer and qualified in gyrotonics, pilates, group fitness and one on one training. Choose from a range of ski related classes or spend some time laughing (and training) with Becca who is also the founder of the WOW festival.
Heat up and flush out
Jo Lyons at San Miguel Wellness Centre will help your digestive organs deal with diet changes most often experiences when skiing overseas. Choose from a full cleanse experience or just drop in for a colonic hydrotherapy treatment or some down time in the Infrared Sauna to help you glow from the inside out and detox from too many apres cocktails. Jo's professional, informed and approachable and can help you with dietary advice while you're there.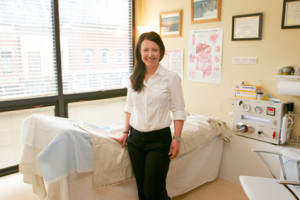 Skincare with altitude
It isn't just that Jen Achter at YX Salon in downtown Telluride uses local Ridgway cosmetic products, ISUN, created for mountain skin care. It's a combination of the product and her hands. One of the best facials you can indulge yourself with. The organic products have been created with fair trade vegetarian ingredients using a cold process manufacturing process with no damaging chemicals and are not tested on animals. Together with Jen's aesthetician prowess they are perfect for dry mountain skin at altitude.
Bend and stretch
Stretch, stretch, then stretch some more. What mountain town is a mountain town without some yogis? You'll find a selection of them at the Telluride Yoga Centre in the Nugget building on Main Street. Choose from flow yoga, restorative yoga, ashtanga, meditation, prana flow yoga and my personal favourite, Kaiut yoga, a deep restoring style yoga not dissimilar to Iyengar. If you love it in winter why not stay for the Telluride Yoga Festival in summer too.
Read more: 9 things I learned in Telluride
Read more: Telluride's Ghost Town
Read more: Big changes ahead for Telluride; CEO Interview