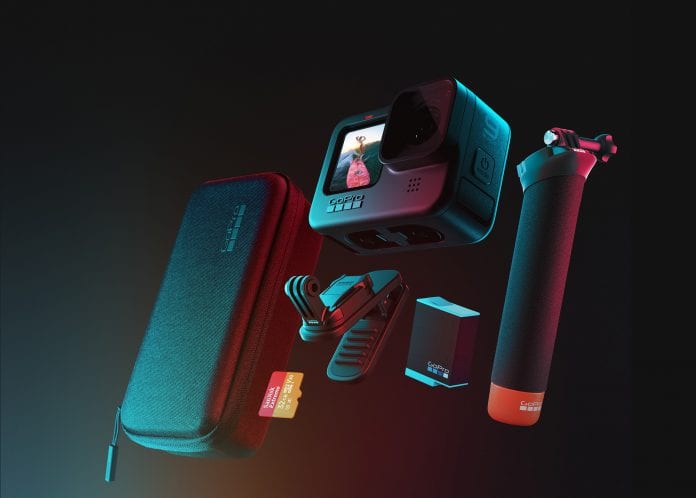 The crew at GoPro unveiled their new camera, HERO9 Black last week and there's plenty of reason to get excited and put it on your Christmas list.
From 5k video with 20 megapixel photos to HyperSmooth 3.0 video stabilisation, horizon leveling, a new front-facing display, a larger rear display, 30% more battery life, and a Max Lens Mod accessory that brings Max HyperSmooth video stabilisation and Max SuperView ultra wide-angle photo options.
Phew! That's a lot of punch in a tiny little camera.
GoPro has also eliminated plastic from HERO9 Black's packaging and added value by packaging the camera in a high-quality travel case that fits additional mounts and accessories.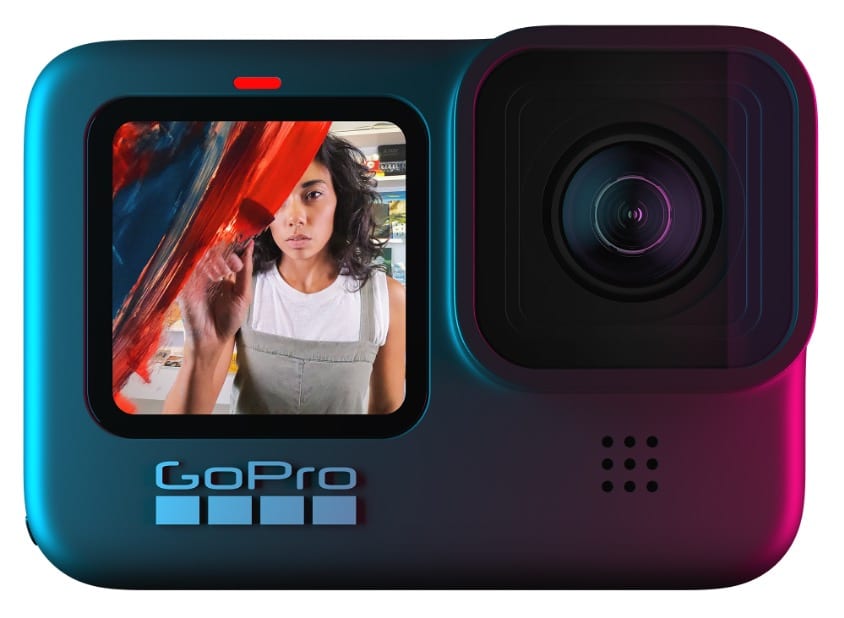 But wait, there is always more, right?
Add a new 1.4" front color display with live preview and status modes, a larger 2.27" rear touch display with touch zoom, 1080p live streaming and 1080p webcam mode, RAW photos, digital lenses, voice control with 14 commands in 11 languages, 3 microphones to reduce wind noise and built in folding mounting fingers. 
Did we mention it's waterproof to 10 metres?
Add the All-New Max Lens Mod for HERO9 Black
The all-new Max Lens Mod brings unbreakable Max HyperSmooth video stabilization and low-distortion, ultra-wide Max SuperView to HERO9 Black at up to 2.7K60 resolution. Max Lens Mod also allows for horizon lock even when the camera is rotated a full 360°.
This enables mind blowing creative versatility for social media producers, film and television professionals and weekend warriors, alike. 
WIN big with the HERO9 Black Million Dollar Challenge
For the third year in a row, GoPro is challenging its users to create the launch highlight reel for its new flagship camera. Open exclusively to owners of HERO9 Black, the Million Dollar Challenge will award an equal share of USD$1,000,000 to entrants whose video clips are chosen for the HERO9 Black Million Dollar Challenge video that will be released in December 2020.
HERO9 Black users are invited to capture and submit their video clips for consideration to the HERO9 Black Million Dollar Challenge on GoPro.com/Awards.
Submissions close on Friday, December 4. 
How much for the HERO9?
The camera retails for RRP AUD$699.95. The all-new Max Lens Mod (AUD $159.95), HERO9 Black-compatible Mods also include the Media Mod for HERO9 Black (AUD$129.95) now with a removable foam windscreen; Display Mod (AUD$129.95); and Light Mod (AUD$84.95). 
---
Please help SnowsBest survive  2020 and remain your independent source of snow news with a "Covid contribution", from as little as $1, so we can continue to deliver the news and content you value in a year when we need each other most. Contribute here.
---