With international borders to Japan now open, it's no secret that everyone is flocking to Japan to get their fix of the powder slopes they've been missing. We know where you can still beat the crowds to get the best of the unlimited snow, enjoy the tiny Japanese ski towns and the off-the-beaten-track gems.
It's the Gunma prefecture, the remote mountainous region northwest of Tokyo, home to the Japan skiing of yesteryear.
With over 20 resorts at a higher elevation than many other areas in the country, expect snow so dry you can't even make a snowball. Plus cheap lift tickets; endless onsens; ancient shrines and temples; fascinating lessons into Japan's history and culture; and a resort to suit literally every skier and snowboarder.
Did we mention you can road trip the entire thing, with the driving distances being relatively short between each destination? We've lined it all up for you below with a road trip itinerary.
Stop 1: Rent a car at Takasaki
Fly into Tokyo and take the bullet train to the city of Takasaki, where you'll find plenty of hire car companies.
Just ensure you familiarise yourself with driving in Japanese snow conditions and that your rental car has appropriate snow tyres. The friendly staff at the rental counters will be able to help, but keep the golden rules in mind; try to go for an all-wheel drive, slow down and watch for black ice.
Stop 2: The Takasaki must-sees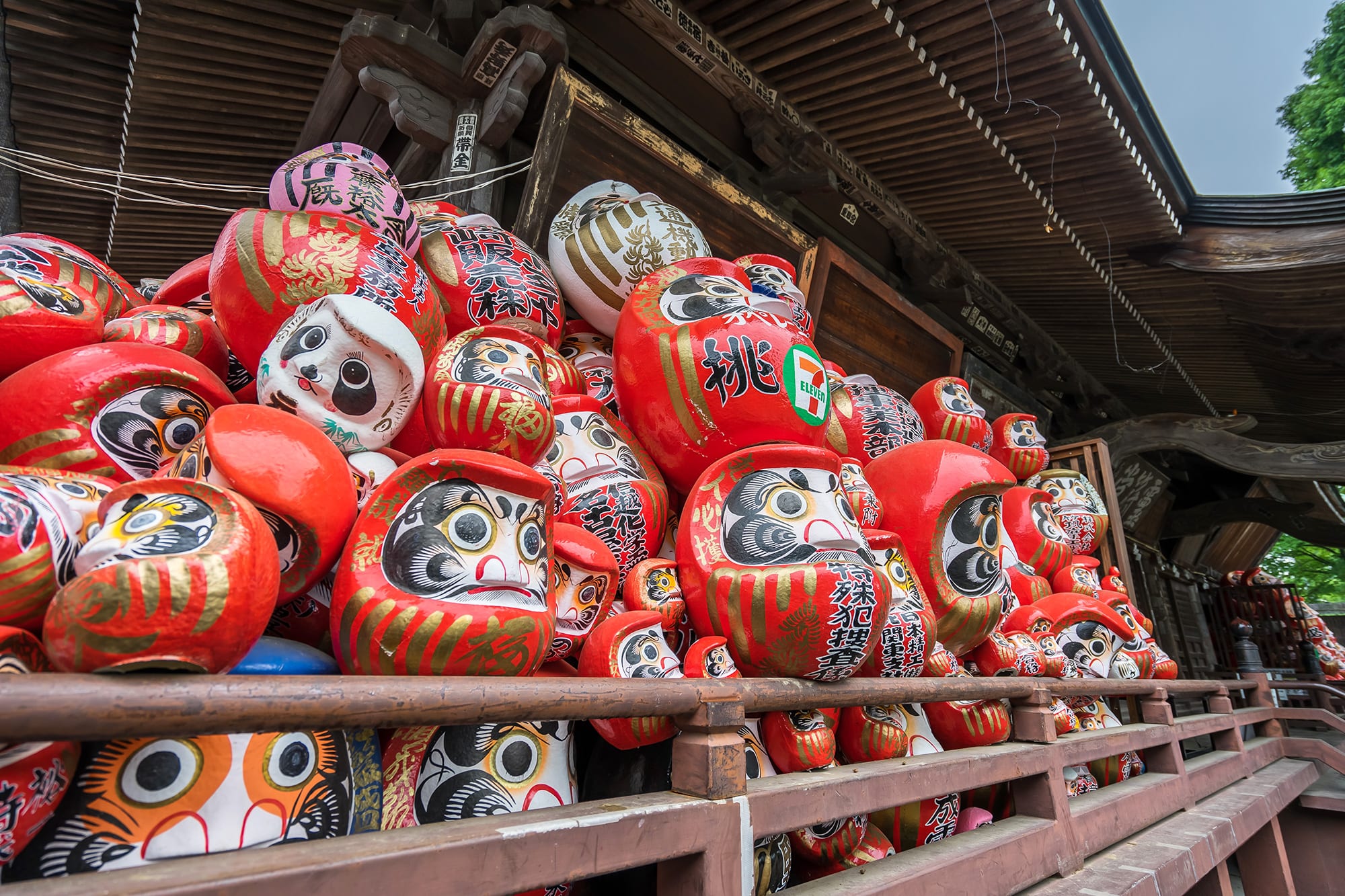 Two words – Daruma dolls. These papier mache dolls are found throughout Gunma and are rich with symbolism, serving as a reminder to persevere with your goals.
The Gunma locals traditionally buy the lucky dolls at the start of the year and make a wish as they colour in the doll's left eye. Once the goal is achieved, they fill in the other eye. You'll find hundreds of them at the Shorinzan Darumaji Temple in Takasaki, a ten minute drive from the heart of the city.
While you're in the area, stop for another souvenir: a bottle of sake from the Machida Sake Brewery. Founded in 1887, Machida is now making waves in the industry with a female master sake brewer named Emi. She's a true lady boss, bringing the ancient tradition of female sake-making back to a once male dominated industry.
Their premium sake has won gold at the Annual Japan Sake Awards seven times – well worth taking home with you.
Stop 3: Mizusawa Udon at Tamaruya
You'll likely be hungry by now. Thankfully it will only take you about 30 minutes to get to the ultimate lunch spot, Mizusawa Udon at Tamaruya in nearby Shibukawa City.
This udon specialty store sticks strictly to 'noodles and soup' and you can experience the ancient traditions of everything from handmade domestic wheat flour to the ageing process of the udon, using Mizusawa's water and natural salt. The broth features local kept, aged dried bonito flakes and tuna flakes.
Thank us later for the hot tip – you'll be thinking about this udon for years to come.
Stop 4: Ikaho Onsen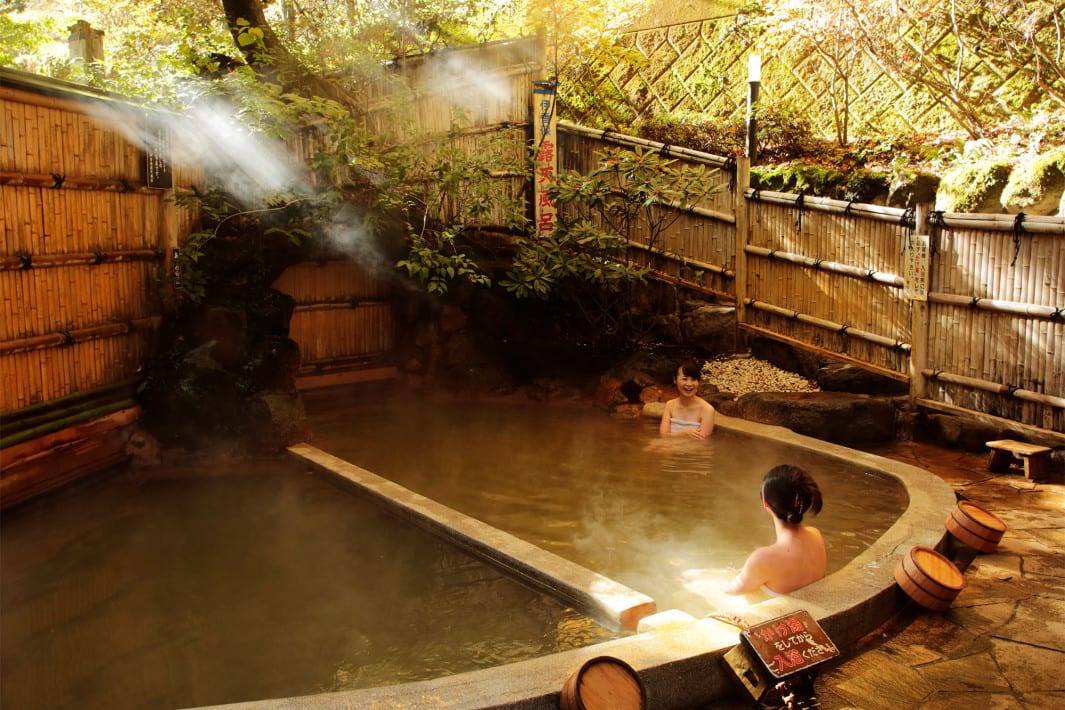 Just another 15 minutes drive away is where you want to bunker down for the night. Ikaho is a historic onsen town full of traditional ryokan inn accommodations, souvenir shops and cafes, all centred around 365 stone steps.
The history here is ancient, the area was first mentioned in Manyoshu, Japan's oldest collection of poems, dating back to the 7th and 8th centuries.
Visit Ikaho-jinja Shrine at the top of the steps; it dates back to 825. Then head to the Ikaho Open-Air Bath, a spot where you can soak in Ikaho's golden spring water, rich in iron and served right from the source.
Stop 5: Tanigawadake Tenjindaira Ski Area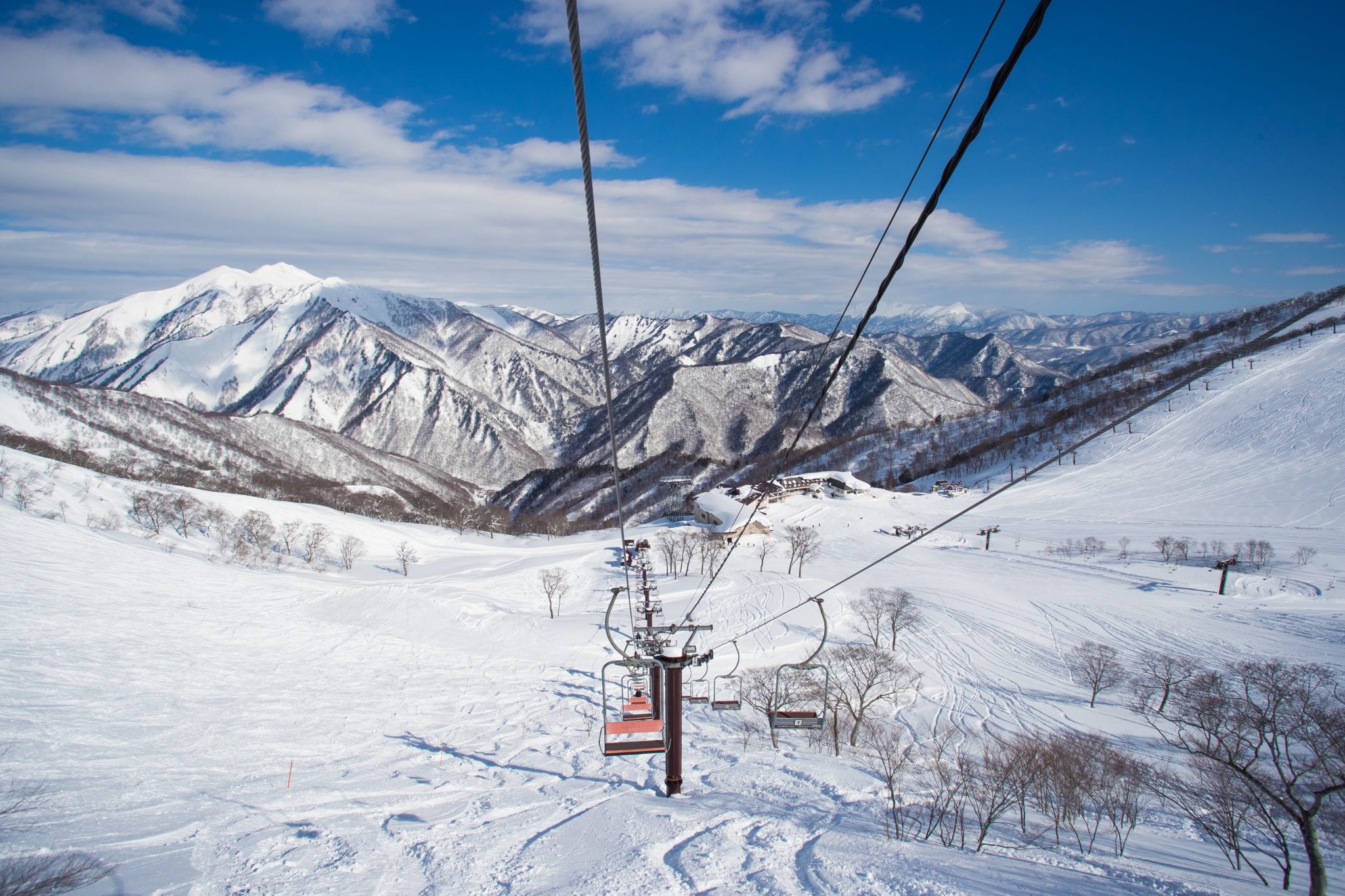 Drive one hour and 20 minutes to reach the famed Tanigawadake Tenjindaira (also known as simply 'Tenjin') ski resort, which awaits you in the spectacular Gunma hills.
We know you're here for one thing: the snow. This place is famous for wild weather, so keep an eye on the forecast, and book in for a few days for weather contingency. You'll be happy when the snowfall does come, especially if you want to venture backcountry; it'll be some of the most fun powder skiing to be experienced, although you need to take a guide as this is avalanche terrain and needs to be treated with respect.
Within resort, expect about 750m of vertical, 9 runs and a handful of lifts, plus a gondola that takes you from the valley floor. You'll also need to stay in Minakami town, about 45 minutes away; but that'll put you in perfect proximity to your next stop.
Stop 6: Minakami Kogen Ski Resort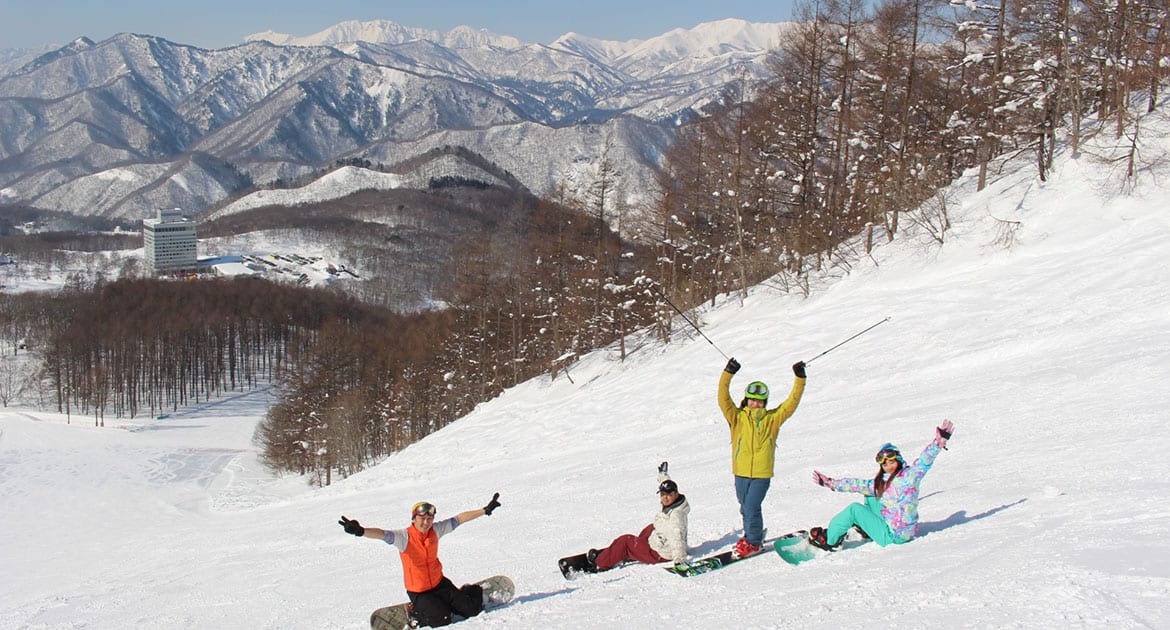 Minakami Kogen Ski Resort is another 45 minutes from Minakami town and is a fun boutique mountain experience. It's very family-friendly, with ski runs spread over 378m of vertical. Terrain is split 30/40/30 split between beginner, intermediate and advanced, and the lift ticket for the day will only set you back 4300 yen (or about AU$55).
The resort is also directly linked with the Minakami Kogen Hotel 200 complete with hot springs, snowmobiling, snowshoeing and more. Stay there for the night before carrying on.
Stop 7: Joshu Wagyu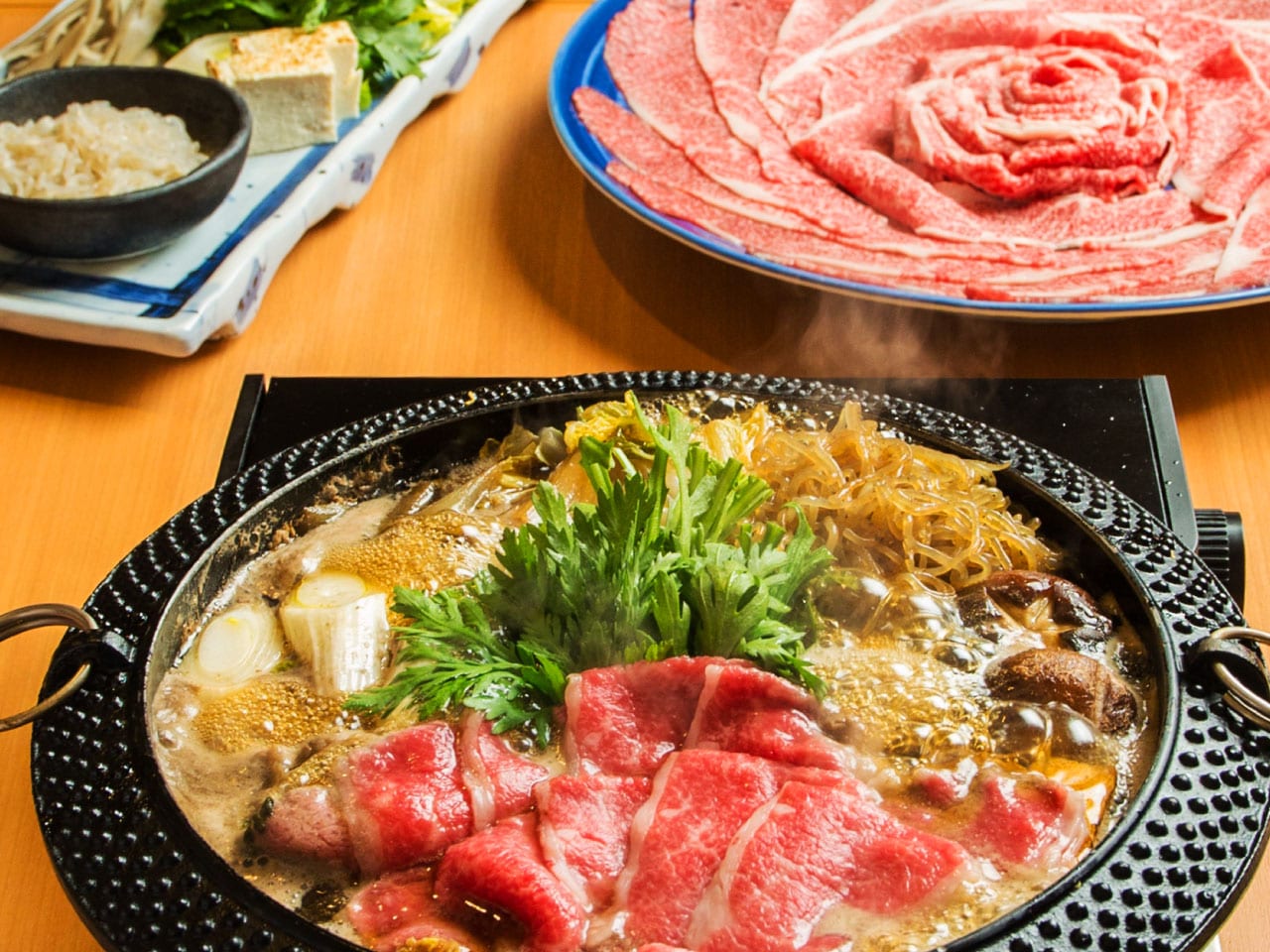 Don't leave Gunma without dining on the famous Joshu Wagyu (the first Japan-raised Wagyu beef exported to the EU in 2014 where conditions and regulations are especially strict).
Wagyu from Gunma features a delicate aroma of fat attributed to the abundant, clear water source in the region. The texture of the flesh is uniform and the fat is highly integrated into the meat.
Ask for it at your restaurant of choice and have it prepared with local leek, fresh shiitake mushrooms and shungiku (edible chrysanthemum greens).
Nom, nom.
Stop 8: Takaragawa Onsen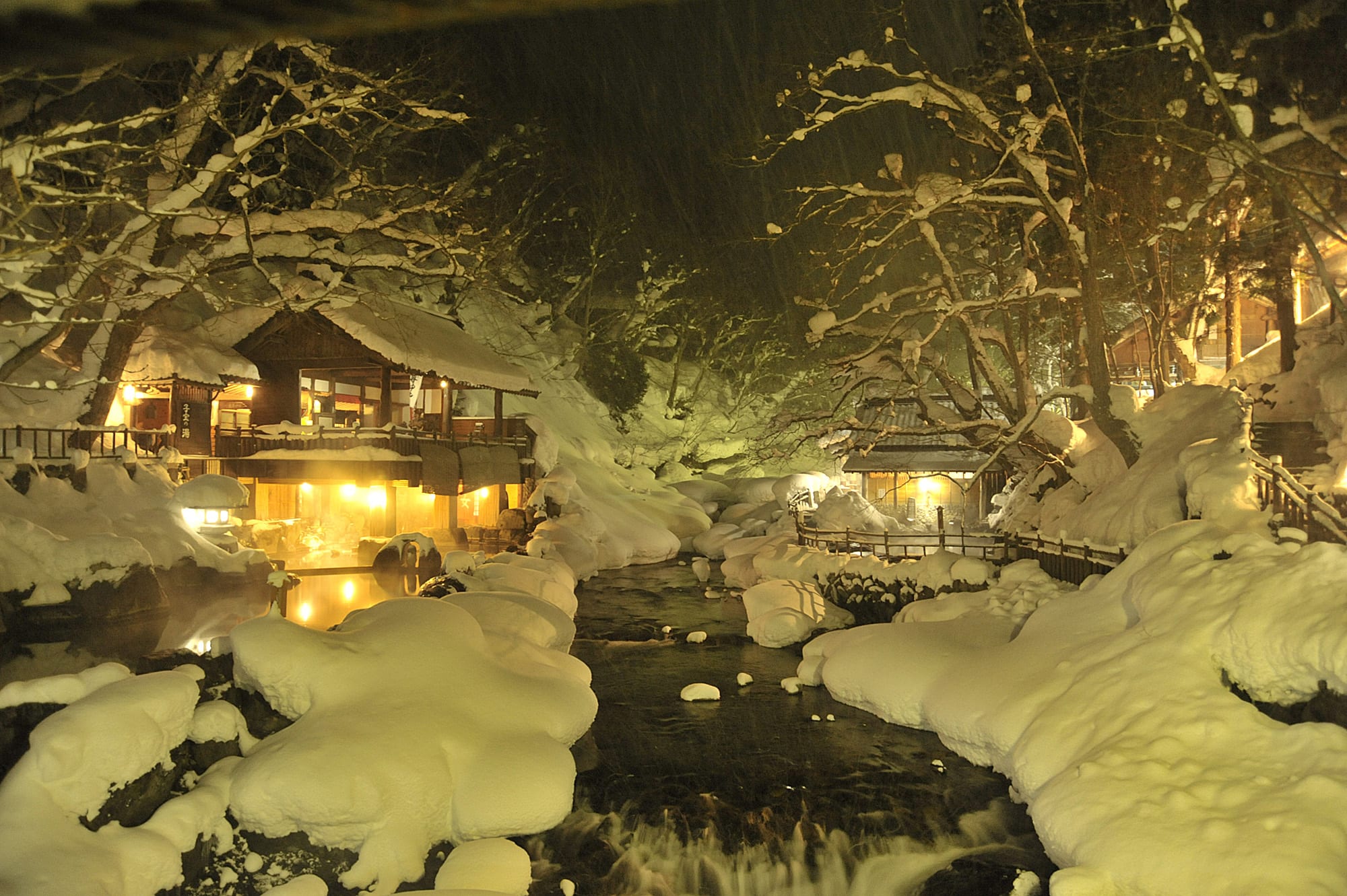 You've had a big couple of days. Drive another hour to reach Takaragawa Onsen Osenkaku and get ready to kick back and enjoy bathing outdoors in steaming onsens while surrounded by the sounds of the forest and the bubbling river.
Hotel guests can access these famous onsen waters dotted along the river 24 hours a day, and they have both indoor and outdoor onsens on offer, day and night, so lie back and soak under the stars.
Stop 9: Minakami Hodaigi Ski Area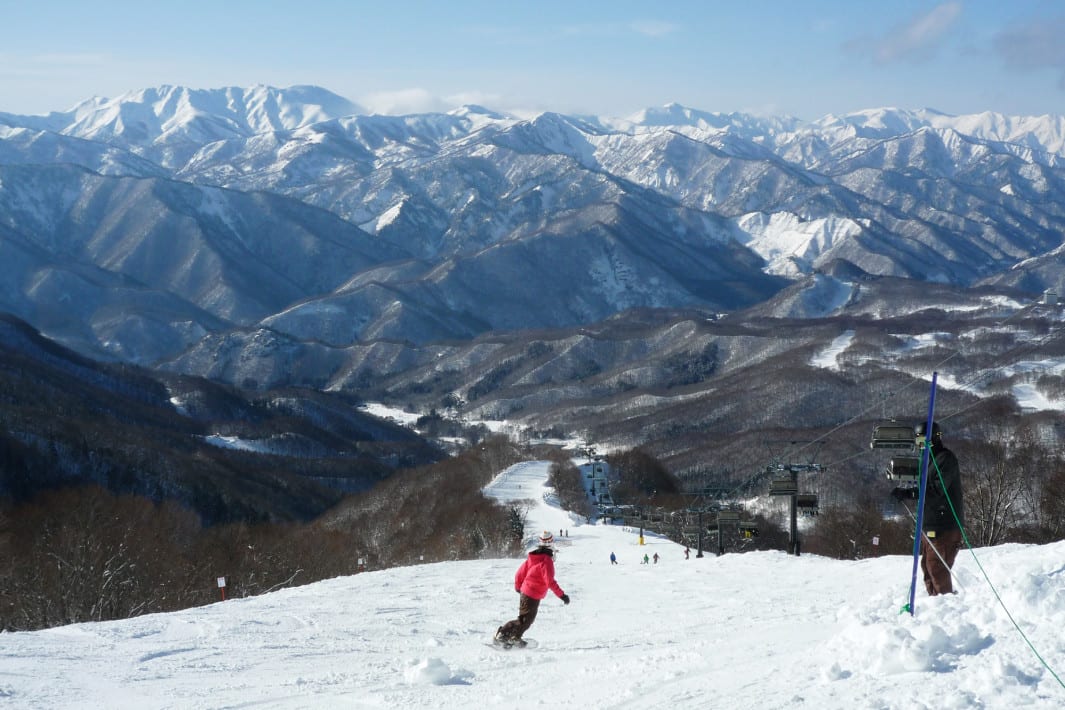 Don't worry, there's still time for one more ski adventure before the road trip is over – and it's only a 15 minute trip to get to the next one. Everyone loves Hodaigi, especially the locals, which is why you'll find barely any foreigners here and – as a result – uncrowded slopes.
There are some surprisingly steep (up to 40 degree) tree runs, along with intermediate-style groomers, beginner areas and even a terrain park, serving up 16 runs in total over 570 metres of vertical.
And, you guessed it, lift tickets are still only Y4500 (around AUD$53).
Stop 10: Kawaba Yutorian Onsen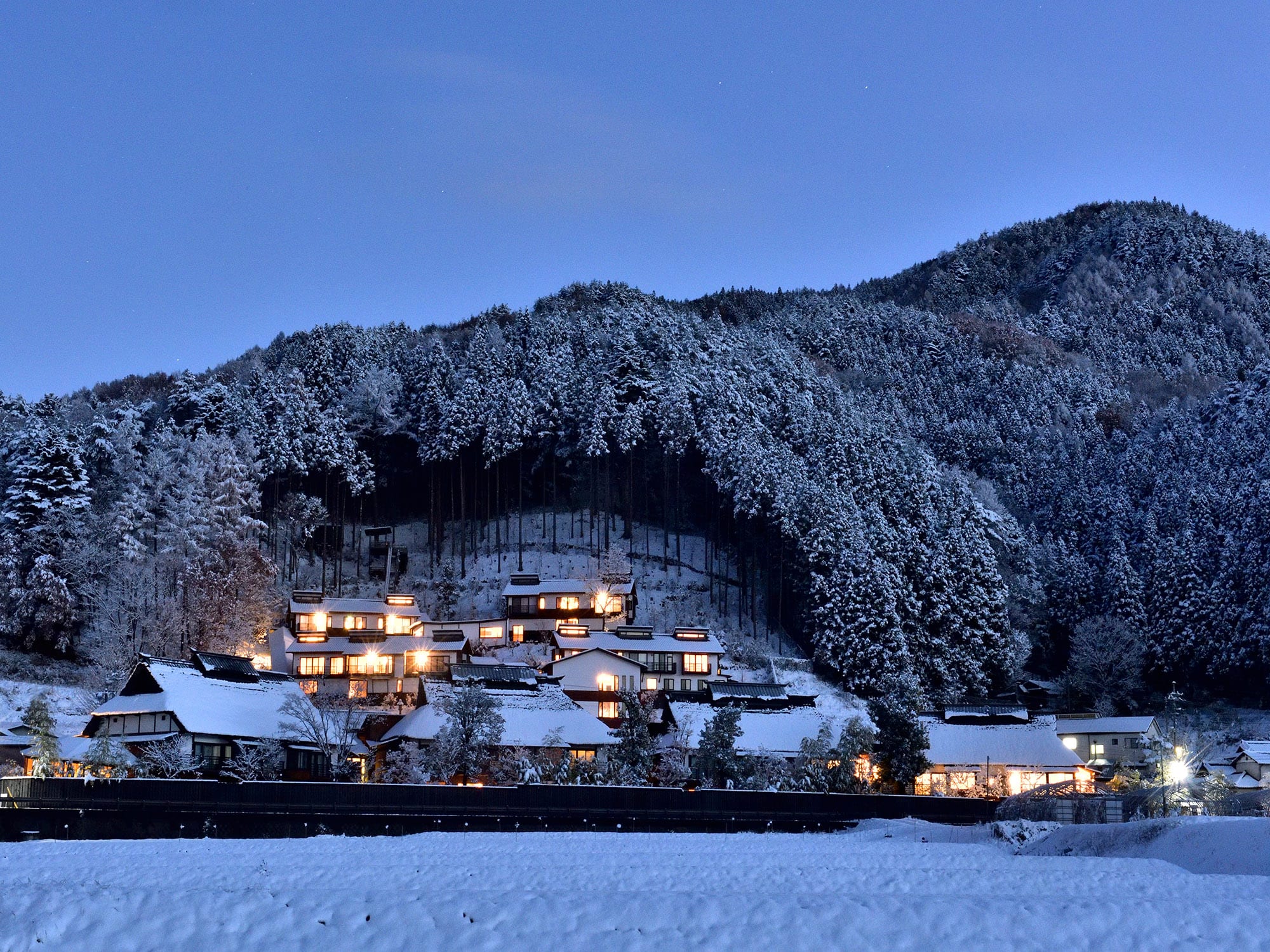 The ultimate place to finish up your adventure, Kawaba Yutorian onsen and ryokan is famous among locals for being one of the best places to retreat into rich tradition and culture at Yutorian. And it'll only take an hour to get there.
Located in the ancient Kawaba Village, you'll discover beautifully preserved Kayabuki houses and traditional rice fields. You'll also enjoy the range of natural free-flowing hot spring, with the historic Hotaka Shrine from 1755 within sight.
From there, you can wrap up, drive the 50 minutes back to Takasaki and return your car.
Start weeping because your road trip is over, then start planning your return visit to Gunma.
Find out more about the Gunma Prefecture here.