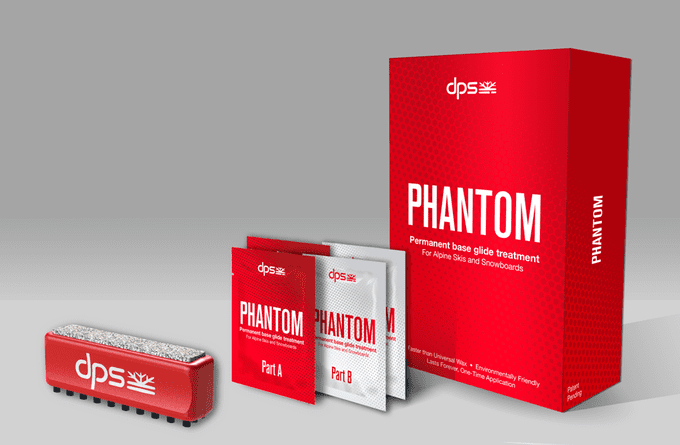 DPS skis launches revolutionary one-time application base-coating that forever eliminates the need for waxing skis and snowboards.
DPS Skis this week launched 'Phantom' – a permanent, one-time application base-penetrating formula that forever eliminates the need for waxing skis and snowboards. Available now through a 30-day Kickstarter campaign with special early bird pricing, the disruptive solution ushers in a new era for the future of snowsports.
" Phantom's approach is a truly innovative scientific advancement. It's a recipe that simply works day after day, tune after tune, and forever fundamentally changes our conception and approach to fast-running boards designed for daily use ," said Stephan Drake, founder and CEO of DPS Skis.
"We came across a history of different alternative solutions attempting to solve the wax problem, but nothing was deemed competitive. We then began a developmental relationship with a group of top material scientists to research and attack the problem via an advanced free radical polymerization approach."
Developed by a team of expert chemists and material science engineers, Phantom's patent-pending formula creates a hydrophobic environment that offers three undeniable benefits. First, unlike wax, Phantom is only applied once and permanently alters ski and board bases to make them both faster and harder for the life of the product.
Second, Phantom offers consistently fast on-snow gliding performance across a broad range of conditions and temperatures. Third, and most importantly, Phantom is made up of non-reactive chemical functional groups that are both inert to the environment and safe to those applying it – something that traditional waxes have never been able to achieve.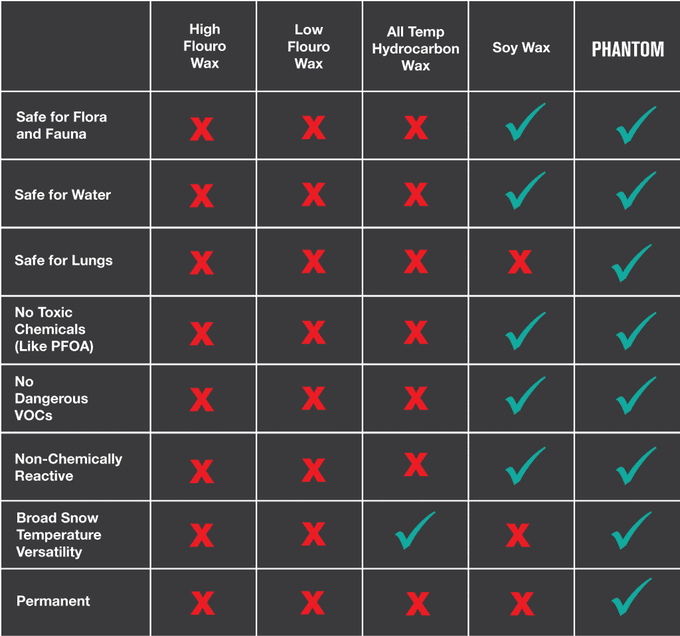 Initial research and development was extensive, with 50 compound variations having been explored and tested in both the laboratory and in the mountains of Utah, Chile and New Zealand. Lab results of the final formula correlated the hydrophobicity, coefficient of friction, shore hardness and full base penetration with test ski days in every condition,
including manmade snow, midwinter groomed snow, fresh powder and warm spring snow.
For more information about Phantom, visit the Kickstarter page .