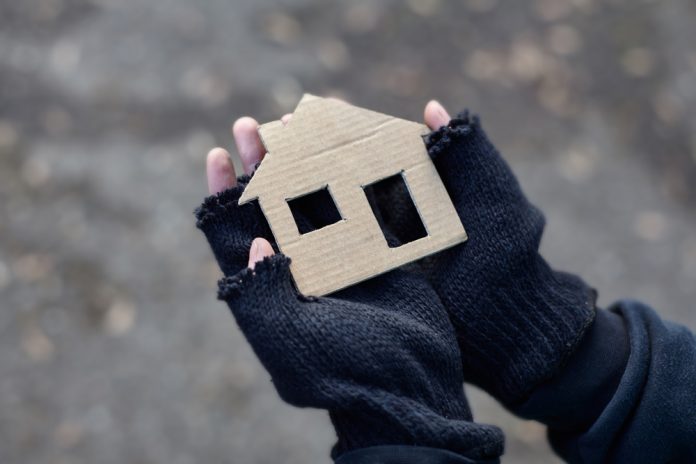 You've booked your ski holiday and are heading to the slopes for the first time in years. You've braved the mad scramble for a pass and waded through the masses to secure accommodation and you and your comrades drive to the mountains watching the temperature drop on the dashboard until you glimpse snow on the peaks. Excited, much?
But as your holiday begins you feel that something is different. There's a half an hour queue for coffee with only one barista on hand. Ski lessons are full without enough instructors. You can't go out to dinner – everything is fully booked and the Woolworths shelves lay bare without staff to fill them.
"Only open Friday to  Sunday due to staffing shortages" says the sign outside your favourite bar.
"Doesn't anyone want to work?" you ask. But it's not because staff don't want to work. They can't because there's simply nowhere for them to live.
This may sound hyperbolic but versions of these scenarios have already happened in international ski towns like in Crested Butte, Mammoth and Wanaka. Our ski towns, too, are in the grips of a housing crisis and many think that the 2022 ski season will be the one that reveals just how close Aussie ski towns are to falling apart.
What is the ski town housing crisis and what caused it?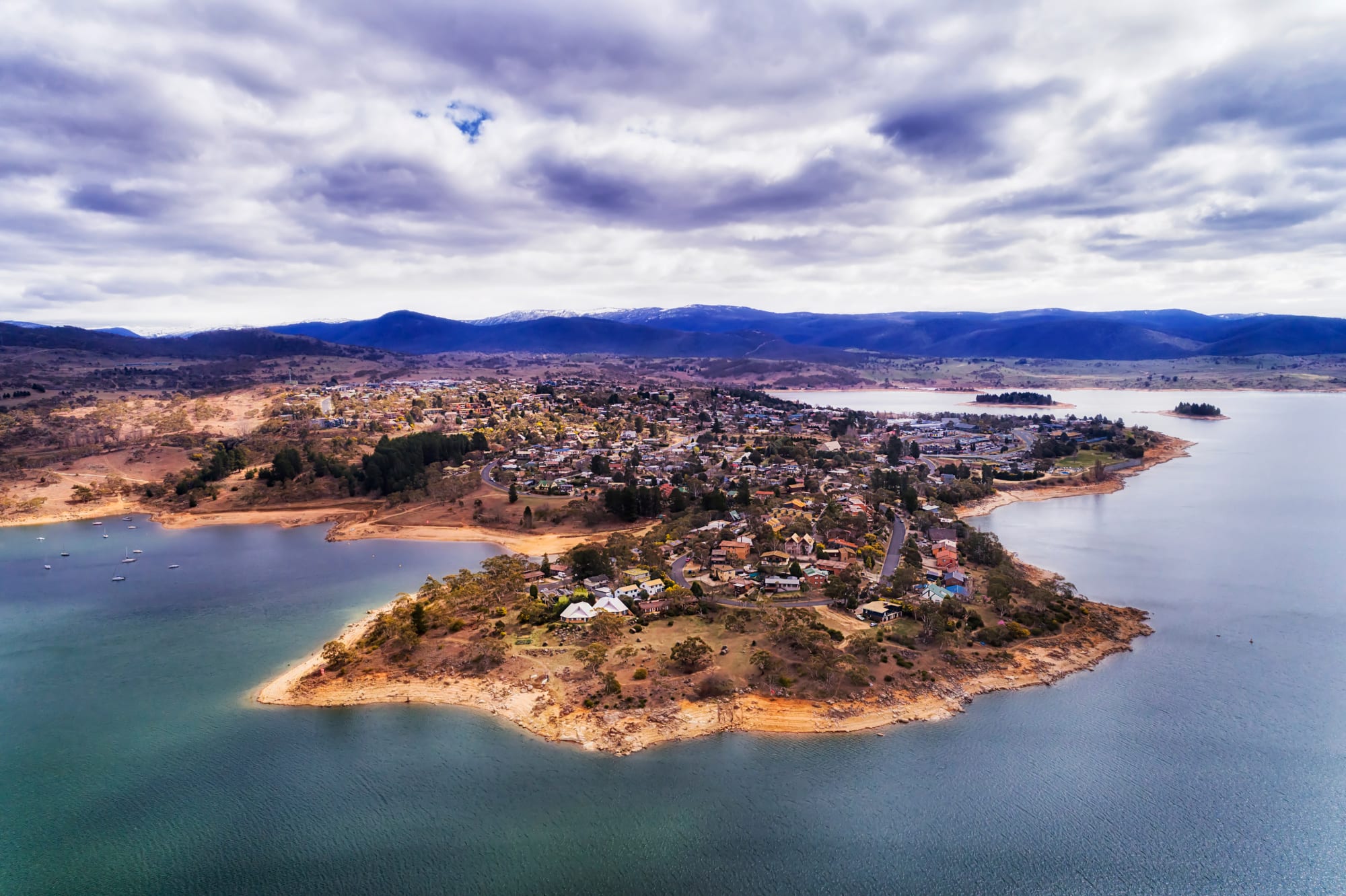 Australia is feeling the burn of an overheated housing market, and regional areas have been hotter than any. Domain House Price report recently revealed that The Snowy Monaro Regional Council, which is home to ski resorts Thredbo, Perisher, Selwyn and Charlotte Pass, recorded the largest house price increase for the year, bumping up 63% to $660,000.
In the past year regional NSW house prices increased at a faster rate than those in Sydney.
Victorian ski towns have had similar increases. Christina Smit, Director of Zirky Real Estate, explains, "Alpine apartment sales have witnessed a significant increase in values over the past two years at Falls Creek and much higher again in Mt Buller. Based on our own sales in resorts we have seen growth of 25-30% in the past two years and some unique properties have increased nearly 50%."
Why the surge? Covid locked-in Sydney-siders and Melbournians found themselves looking for a tree-change and the ubiquity of working from home made ski towns a viable option. With regional houses more affordable than major cities, it made sense to buy property in the snowy locations of Jindabyne, Bright and Mansfield.
Some long term rentals were converted into short stay holiday accommodation, like Airbnbs which bring their own issue to ski towns. Rental inventory dropped and suddenly there were few places for resort workers to live.
The ski town worker struggle
Louie Evens has worked Aussie snow seasons for the past few years but has increasingly struggled to find affordable accommodation.
"My first winter season in Australia was spent up the hill in Perisher in 2019. I was fortunate enough to have accommodation with my job. This was a twin share room and by no means glamorous," says Evens.
"Last winter I stayed with a family in East Jindy for $220 a week for a shared room with a mate. This was a steady rise from my single room cost of $170 a week in Coolum, Sunny Coast."
This year Louie is yet to secure a place to live and said that a single room is going for $300-$600 a week. He's thought about other options.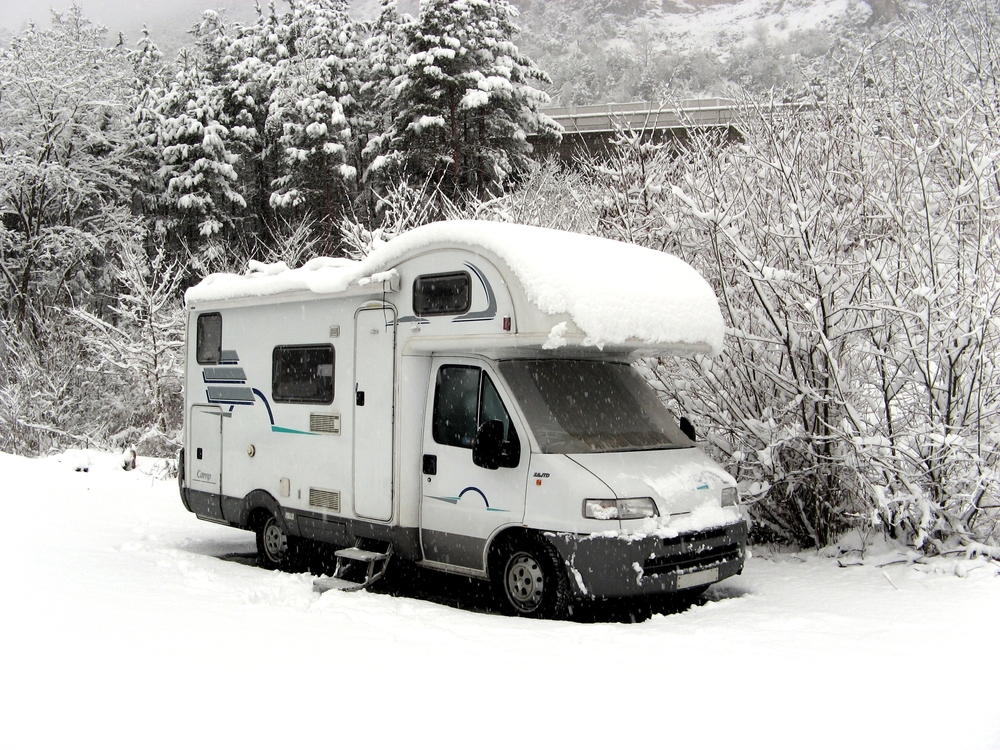 "I have considered camping or buying a caravan for the winter. My biggest concern is drying out my snow gear – especially boots and gloves everyday. No one likes to slip into a stiff, freezing wet ski or snowboard boot at the start of the day. Let's be honest. There's lots of brave campers that stay by the lake each winter. So it is possible if you don't mind a little bit of frostbite with dinner each evening."
Unfortunately ski resort work has traditionally been something you do for love and not money. But with the ABS showing that Australian wages only increased 0.7% in the last quarter and 2.4% annually (about half as much as current inflation), could ski resort work become something you can't do at all?
Louie feels that rental prices in Australia are disproportionate to the average worker's wage in ski towns. "Low income workers (especially hospitality staff) simply can't afford to live in these towns."
What do ski towns look like if we can't house staff or locals?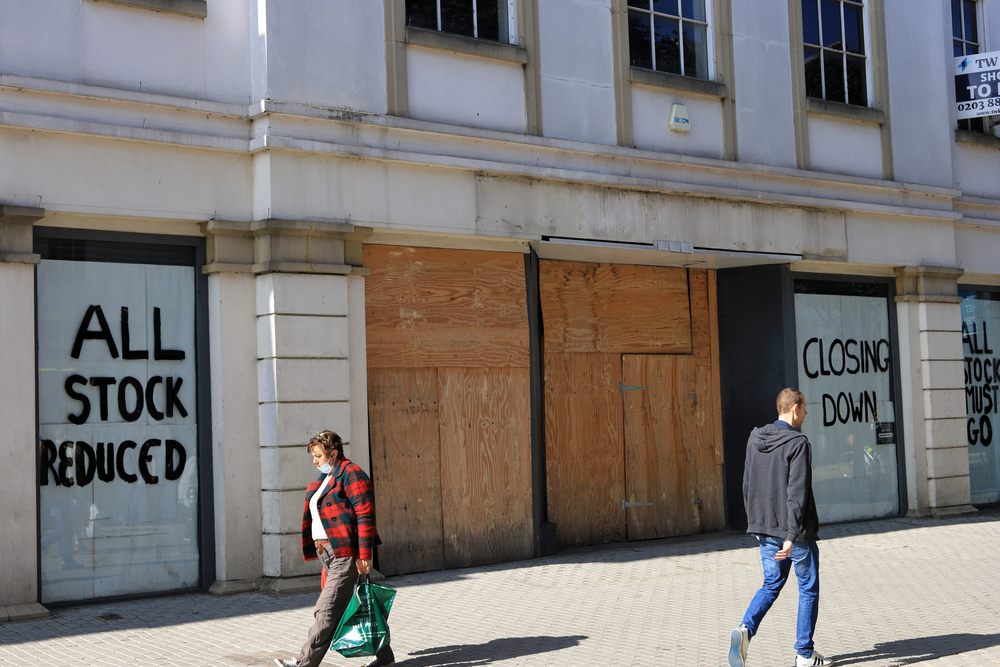 With staff struggling to find a place to live, there's a flow on effect to local businesses and the big resorts.
Mark Bennetts is the CEO of the Mt Buller and Mt Stirling Resort Management Board where 1000 of the 8300 on mountain beds are used for staff accommodation, with many more living off mountain in satellite towns. He explains the catch 22 of the housing crisis for both tourism and ski season workers.
"The high demand for alpine property increases property prices, which translates into higher charges to businesses needing to rent rooms for their staff. At the moment businesses can face costs of $4,000 per bed per season, and can only recover about half of that in rent paid by the staff member.
"That means businesses have to subsidise accommodation for their staff, which reduces their financial viability. Some businesses try to address that issue by buying more property themselves, and there have been numerous instances where old lodges, which used to welcome lodges members and members of the public, have now become staff accommodation. But that then reduces the number of beds available for visitors, which affects the viability of the whole resort."
Patrick Killin, Director and Licensee of Jindabyne Real Estate, says that the housing crisis affects not just the resorts but also the broader community, "You can go to Thredbo and have a great day, but then you come back into town and a restaurant can't seat you. Or you check in time is pushed back to 6pm because there's not enough cleaners.
"It's not just limited to skiing, it affects all those businesses. The whole experience of coming to the snow gets tarnished. Eventually you'll see businesses fold, you'll see people say it's too hard to find a place to live, I'm out."
Seasonal resort workers, business owners and long-time locals are all affected by the housing crisis. Some locals are becoming priced out of the market completely, after saving for years.
Domain's chief of research and economics Dr Nicola Powell noted in a recent Fairfax article that, "These rates of price growth are unsustainable long term and are particularly painful for local buyers who can't compete with somebody with deeper pockets coming from Sydney."
Killin feels strongly about good locals being left behind by the market. "I really want [the housing crisis] fixed. Jindabyne's a beautiful place and you're losing people who are a great asset to the community. It's heartbreaking to see people pushed out. It's a great place to live. But not everyone gets a shot at making it their home."
Perhaps a less considered issue, is the impact on the general character of ski towns. There's something special about getting to know the local brewer or restaurant owner that you visit each year. Or the kids getting lessons from their favourite instructor. These people are memorable. There's something intangible and important about seeing the same faces every winter, and feeling the pure, unadulterated stoke of the regulars. 
What are international ski towns doing to solve the housing crisis?
Converting existing buildings to staff accommodation
Much like Australia, New Zealand is also struggling with a staff housing shortage and resorts have stepped up to provide a solution.
Cardrona and Treble Cone ski fields have partnered with Wānaka Backpackers Bothy to create a staff accommodation hub that can house 120 people for the 2022 season. It's a great example of resorts taking charge and utilising existing spaces, in this case the old Base Backpackers on Brownston Street.
It's getting a solid makeover after closing in January 2021 amid covid travel restrictions. The building is an ideal solution as it's centrally located near a supermarket and staff transport, and is set to include power, heating and internet for $180-$200 per week.
Resorts building staff hubs
Over in the US, Aspen Skiing Co. recently invested about $18.5 million into The Hub at Willits, a new 43-unit (150 beds) affordable housing project in Basalt.  As a result, the company has increased its affordable housing inventory by about 20% and can now house about 50% of its new hires.
Michael Henley, the Director of Henley Property in Jindabyne, Berridale and Cooma, believes it's up to business owners or resorts to step up and create a big staff housing building, much like what's happening in Wanaka and Aspen.
"Someone with private equity needs to build a staff accommodation centre," says Henley.
"Universities make it work – and they make a lot of money from it. You could do it in Berridale or out near The Station. We'd like to see someone do it in the Jindabyne area." 
Deed restrictions
Vail launched the award-winning InDeed program in 2017 which aims to incentivise homeowners and buyers to deed restrict their property to maintain homes for residents within the community.
Essentially the program will pay you 15-20% of your property's value ($69,000 on average in Vail) to offer it to full-time residents of the area and keep it out of the second-home market. The program has been a success, increasing deed-restricted housing in town by 48% and aims to absorb 1,000 deed-restricted homes by 2027. 
Small footprint homes
Over in Colorado, the town of Salida had approved 200 tiny homes to ease the housing crisis, while Aspen Skiing Company has built about 40 tiny homes at Aspen Basalt Campground for 115 residents. 
Crested Butte changed their restrictions when things got dire. The town council declared a state of emergency due to its housing crisis, which allowed it to purchase large properties to convert to staff dorms, and allowed RV and tent camping on private property in the town. 
Currently in Victorian ski towns, it's technically unlawful for people to live in granny flats unless they "provide accommodation for a person who is dependant on a resident of the existing dwelling". Tiny homes have murky laws around them too and are typically not approved for permanent residence in Australia. Yet these would be ideal for staff housing over a new building with a big footprint.
The future of Australian ski towns
Bennetts believes the answer to the current crisis in Australia lies in purpose built and low cost accommodation specifically for staff, built on the outskirts of the village so that they have ready access to work while leaving prime sites available for visitors.
"Land is typically not an issue, because the accommodation could even be built over carparks which would have the added benefit of making some public parking under cover. This would allow those older lodges to be made available to the public again, or redeveloped into apartments or more modern lodges" says Bennetts.
It's no surprise that developers haven't taken up the opportunity to build staff accommodation when the best and highest return from developments lies in building apartments. Especially during a real estate boom. Bennetts believes it can be done but it will need steps and incentives implemented for change.
"Planning reforms which prescribe certain blocks for staff accommodation," suggests Bennetts.
"Incentives such as zero site rent payable to the Resort Management Board, or a co-contribution from government in the interests of having sustainable alpine resorts for the good of the economy."
While Australia's ski towns may feel like they're on the edge of collapse, long term plans in New South Wales alpine regions are on the way. The Snowy Mountains Special Activation Precinct is slowly rolling out – a 40 year master plan designed to expand the Snowies from being a winter-only destination to a year-round one that will increase jobs and fuel economic development. 
Anthony Peterson, who is the Senior Communications Advisor for the Snowy Mountains Special Activation Precinct, explains that, "The precinct's draft master plan outlines opportunities for additional housing and accommodation for residents, seasonal workers and tourists, along with plans for new businesses, services and community infrastructure for Jindabyne and the Alpine region, to cater for a growing population."
"In June the NSW Government will commence the preparation of the Regional Housing Delivery Plan for the Snowy Monaro region that is designed to provide a localised response and solutions to housing supply."
What's undeniable is that we need solutions, and quickly. Without ski resort accommodation for workers, ski resorts don't run. The slopes go ungroomed, the lifts stop spinning and the mountain goes quiet. Yet the broader housing issue means that ski towns lose their character. Long term locals, once enamoured with the lifestyle, move out. Returning staff who come back year on year disappear, are replaced by those who do one season and leave. The ski bums, the frothers, the quirky locals, the mountain lovers – they let the snow dream go because it just got too hard.
Henley is optimistic though. I ask him, what does the future look like if we don't solve this problem? He says, "We will solve the problem because that's what humans do. How we solve them exactly, I don't think anyone knows yet."
Time will tell if Australian ski towns have done enough, early enough, to avoid the housing crashes we have seen overseas. 
*additional reporting by Rachael Oakes-Ash
Have you experienced distress as a result of the housing crisis? Post your comment below or reach out to us direct.