Growing up as a member of a ski lodge creates special memories, even more special once your parents are gone. Angela Saurine writes for SnowsBest.
I was 11 months old when I went to Perisher with my parents for the first time, according to photos in an old family album. In retrospect, some of my fondest childhood memories are related to the lodge where we stayed, Yalara Alpine Ski Club.
As a toddler my father would strap me in a holster on his back at night and take me out on an adventure, following the tracks of the fox that would often visit the lodge in search of food scraps. While we never actually found his den, it didn't matter.
As I grew older we would encounter the same kids staying at the lodge during the school holidays year after year. Together we would build snowmen, toboggan down the hill at the back and spend every moment our parents allowed building forts in the snow. Sometimes we would end up in large scale snow fights against children from neighbouring lodges. One got so out of control my Dad had to venture outside spraying a fire extinguisher to break it up.
In the evenings we would play Snap, Fish and UNO, and gather in the corridor for games of Murder in the Dark, getting scolded by adults for turning the lights off. One girl a few years older than me would spend countless hours braiding my hair, much to my delight.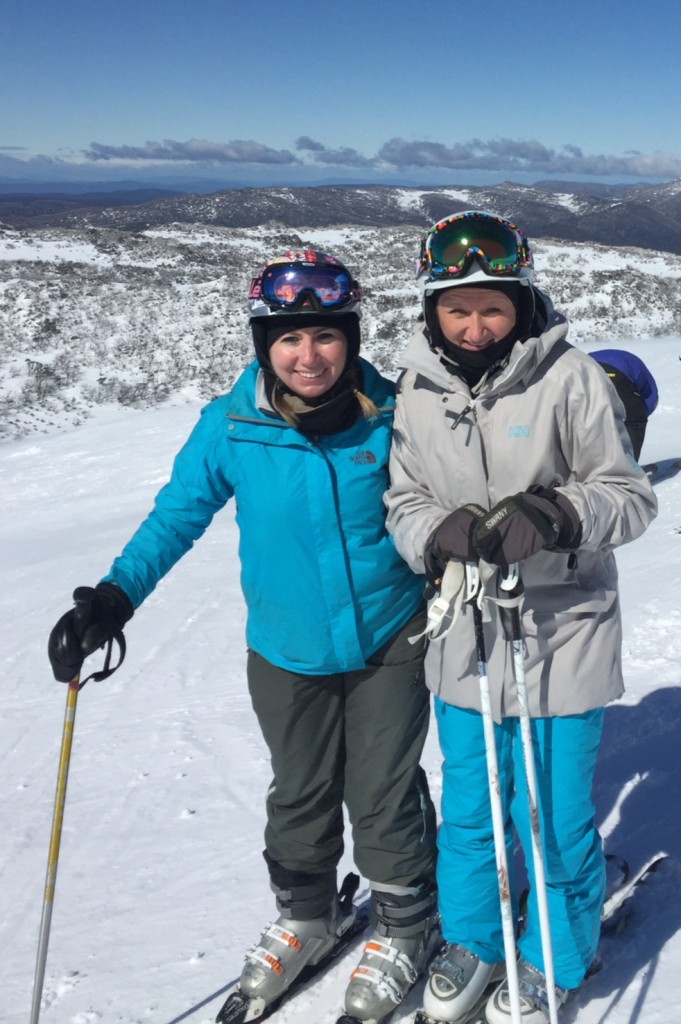 I was the only child from my grade at the school I attended in Sydney's western suburbs who skied, and to this day some of my non-skier friends joke about my "chalet". What they don't realise is staying in a club lodge, where you take your own sheets, towels and groceries and cook meals in a communal kitchen, makes the otherwise expensive practice of staying on snow more affordable.
I didn't realise until much later in life that meeting other guests at the lodge, who came from different socio-economic areas, were of all ages and included teachers, lawyers and engineers, helped give me the ability to interact with people from different walks of life. I also didn't realise that those early days learning to ski on the Tom Thumb poma in Front Valley ingrained in me a life-long love of skiing.
My parents actually met at the snow. My Dad, who was on the volunteer ski patrol, would wolf whistle my Mum as she skied daintily down the slopes in her colour-coordinated outfit. Over the years I heard many stories of the riotous parties they went to during their days working there.
It inspired me to work there for a season in my 20s – as a check-out chick at Blue Cow Bistro – before following up with a season at Whistler in Canada, where I met some of my closest friends. Since becoming a travel writer I have been lucky enough to ski at several of the resorts I drooled over in brochures left lying around the lodge, including Vail, Aspen and Steamboat in Colorado, Sun Valley in Idaho and Jackson Hole in Wyoming.
When my father died when I was 11 I inherited his membership, and it is something I treasure dearly. After my mum passed away we spread her ashes on the other side of the valley opposite the lodge, as was her wish. One of my favourite memories of her is walking home slowly among the snow gums in the dark as snowflakes fell gently around her, a look of complete contentment on her face.
Returning to the lodge each year makes me feel somehow closer to them. Houses have come and gone; Yalara has been the one constant in my life.
I love seeing the children of kids I grew up with sitting around the lounge room playing cards – the third generation of Yalara members. Some friends with families tell me they would rather stay in an apartment where they don't have to worry about their offspring disturbing other guests, or are put off by the idea of having to cook dinner on holidays.
But I think they – and their kids – are missing out.
---
Please help SnowsBest survive  2020 and remain your independent source of snow news with a "Covid contribution", from as little as $1, so we can continue to deliver the news and content you value in a season when we need each other most. Contribute here.
---