Olympic gold medalist Dominique Gisin has lived in Swiss paradise, aka Engelberg-Titlis, for 22 years. She gives us the ultimate run-through of her resort home – where to ski on a powder day, where to enjoy après and, most importantly, where to find the most authentic Swiss cheese dish.
Why Engelberg-Titlis
My grandparents had a vacation home in town and both their daughters not only fell in love with the town but also with two of their inhabitants. Since then the whole family is attached to Engelberg and when my parents got the chance to buy a sport shop (Gisin Sport – Peak Performance Engelberg) we moved to Engelberg and never left.
Favourite run
I love the Rotegg. Its steepness is legendary and the terrain is great to play with.
Where do you head on a powder day?
On powder days I stay classic and say the Laub. It is a unique hill and always a fun ride.
Favourite après spot
The ski lodge is where I end up on most days after skiing. It's a quick walk from the station and in springtime is lucky enough to have a wonderful sunny terrace.
Favourite on-mountain dining
Well, in Engelberg you have to try the "Älplermagronen" (a Swiss pasta dish layered with cheese and potato, topped with caramelized onion). It's a very local and my favorite dish. Of course nobody does it better than my mom, but you can get a decent one in every good restaurant in Engelberg.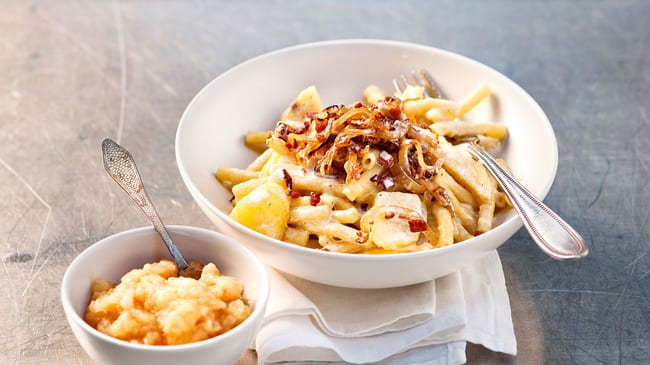 Favourite village dining
There are a lot of great places, like the Eienwäldli, the Schweizerhaus and other great ones. I adore the Restaurant Alpenclub, since it is close to my home and they make the best Cordon-Bleu with cheese from our famous "Sälmi", a local alp cheesemaker.
Must do activity
Flying with a small plane from the local airport in Kägiswil over the snow covered alps is an unforgettable experience.
Best coffee
All around the train station you get good coffee, in the Yucatan as well as in the Kafikaufbar and the Spannort Inn. Don't miss our local roaster in the village street if you're a coffee lover.
Best hot chocolate
In every ski hut on a stormy day.
Best breakfast
The Stöckli bakery has amazing bread rolls and croissants and serves a great brunch.
Favourite off mountain activity
I love our cross-country and hiking area at the back of the valley. In wintertime it is simply magical to wander through the snow covered forests.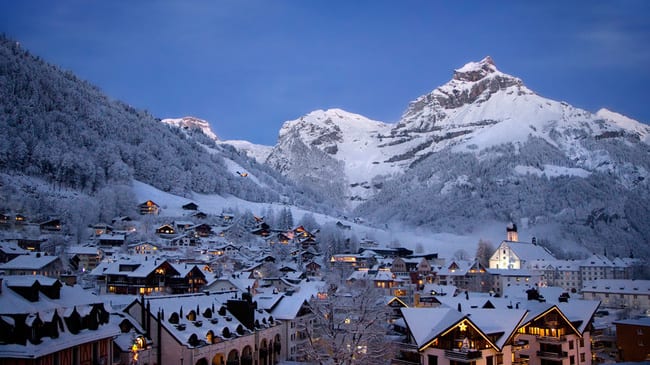 Best day side trip
Get to know the Vierwaldstättersee. It's a good trip with the train to Beckenried, Stansstad or even Luzern. The contrast between this special lake with all its nooks and the snow covered mountains is Switzerland at its purest.
Best shopping
Of course at my parents place: Gisin Sport – Peak Performance Engelberg.
The Westside Store has always some hidden treasures and for all beanie and scarf lovers try PB – polarbear, the store of the local brand in the village street.
Where do you take visitors to impress them
On top of Mount Titlis and then skiing all day.
Where would you go for date night
The local cinema: small, but cozy and romantic.
Best activity for families
The toboggan runs on Gerschnialp as well as in Brunni are great fun.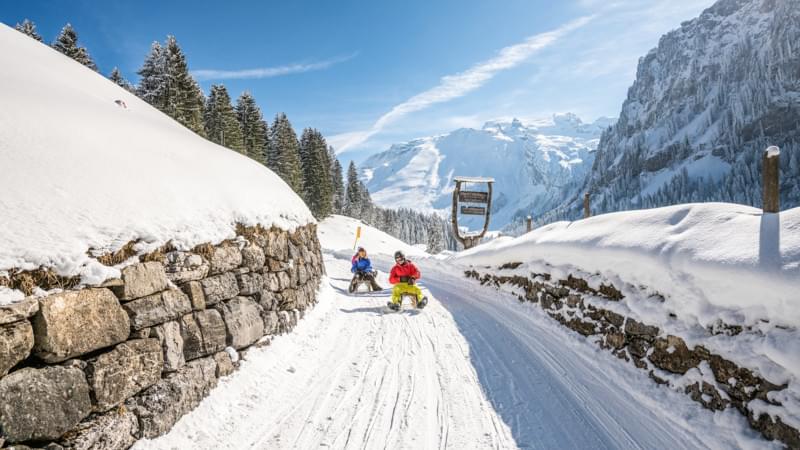 What should visitors not leave your resort without doing
Look at the stars during a clear night, the view is so special and the sky embedded in mountains from all sides is simply stunning.
What item should visitors take back with them
A piece of cheese from our local cheesemakers, maybe two are better than one.