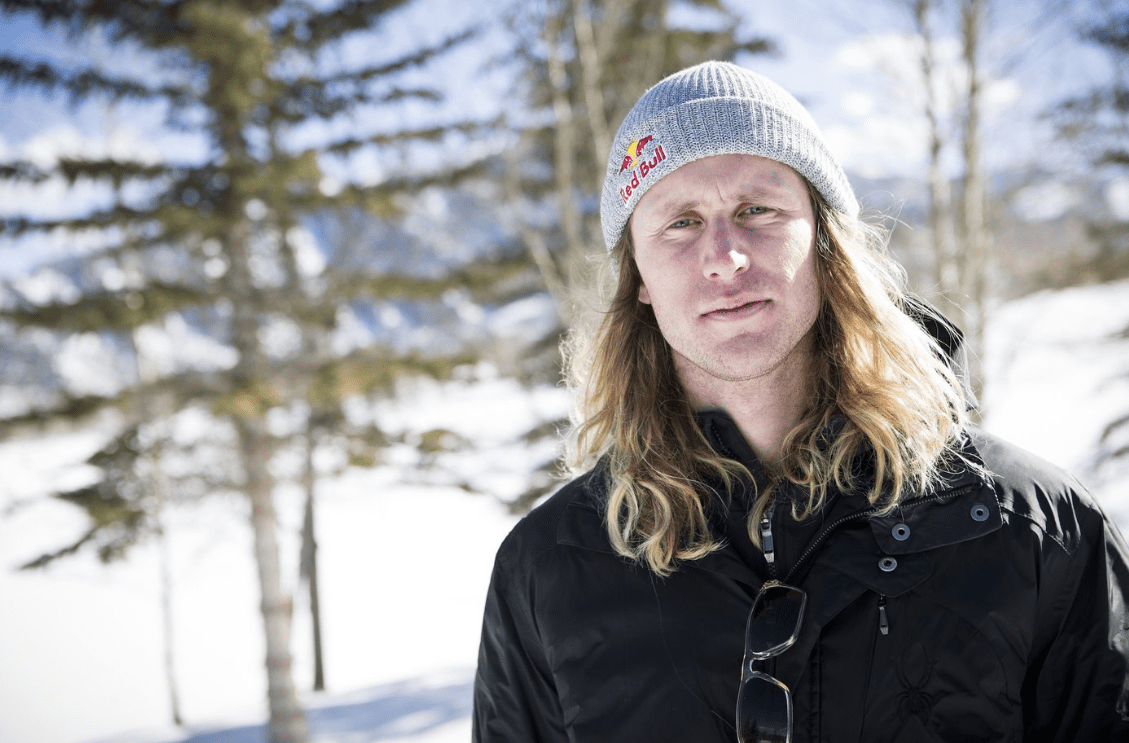 Jindabyne local, Russ Henshaw, moved to the lakeside town with his family when he was fifteen years old. The Australian Winter Olympian slopestyle skier and big air competitor has scored podiums at the X Games, The Dew Tour, JOI Big Air, London Freeze, Orage European Open, FIS World Cups. Shall we go on?
What do you love about Jindy the most?
Definitely that in winter I am so close to the mountains and how often I get to ski. I haven't actually done a full summer in Jindabyne just because I chase winter year round, but the snippets of summer I have had over the years in Jindabyne have been awesome. It's nice to be so close to the lake in summer!
How has your life changed for the better since moving to Jindy?
Well I get to ski a lot more than when I used to live in Sydney which is definitely a plus!
Best place for coffee?
The Red Door. Its a new cafe at the Old shops and it has, in my opinion, the best coffee in town.
Best place for breakfast and favourite dish?
I got to be honest, I don't go out for breakfast. But if I had to choose somewhere, I'd say Lifestyle in Nuggets Crossing. Get the big breakfast with bacon, eggs, mushrooms, tomato and sausage! You can't go wrong with that.
Special occasion dinner spot?
Definitely the Mexican Cantina. I love this restaurant. The food, the people and the vibe just make for an awesome night out with friends/family.
Best place for sunrise or sunset?
I don't think it really matters where you are in Jindabyne to experience the sunrise or sunset, we live in such a beautiful area that you literally can't go wrong with the view.
Secret scenic spot – where do you take out of town visitors to WOW them?
It depends on the time of year. In summer I think i would take them on the hike up to Mt Kosciuszko. In winter, I think i would just take them skiing and show them around the mountain and to all the fun places I like to ski.
Where do you ski the most during winter and why?
I ski at Perisher the most. Perisher have the best terrain park which is something I kind of need to train, but also they have a lot of fun runs that I grew up skiing.
Secret powder stash or favourite run in the region?
I love skiing at Eyre at Perisher when we have fresh snow. Its so much fun and you can just keep going wider and wider for the fresh snow (as long as you don't mind a hike back to the T-bar.
What can you get at Jindy you can't get anywhere else in the world?
I was skiing at Perisher once and did a little jump on my way back to the car and actually jumped over a wombat. I don't think there are too many places you can do that in the world.
Don't just take Russ' word for it, check out our other Insider Guides to Wanaka, Queenstown, Methve, Ohakune, Jindabyne, Mt Beauty and Mansfield as they are updated daily here.
Join our chatter on Facebook, Instagram and Twitter.