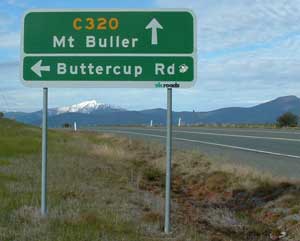 If you ski at Mt Buller then chances are you've driven through Mansfield. Many say once you stop you will want to stay. This is what happened to Alli Walker, foodie and Mansfield local.
How long have you lived in Mansfield?
We moved from Melbourne in 2006 on a family adventure with two small people in tow (19 months and just turned 3). My husband had secured a full time job with the lift company at Buller and we would be "safely back in Melbourne" for our eldest to start school in 2008.
Or at least that was the plan. 8 years later we are still here – firmly ensconced in this wonderful community, living on 10 acres in the house that my husband built.
What do you love about Mansfield the most?
The distinct seasons. Summer is summer – in all of her 40 degree glory with days spent splashing in the lake or the rivers.  Autumn shows off with beautiful colours, frosty mornings and sunny days whilst winter is well and truly winter with mornings of frozen pipes and stunning views from our main street to a snow capped Mount Buller.
We then look forward to warming up in Spring with visible new growth in the gardens and the rivers running strongly with the snow thaw. None of this half – half seasons that are experienced elsewhere.
How has your life changed for the better since moving to Mansfield?
Mansfield is more than just buildings, stunning surroundings, something happening most weekends, a lake as you drive in and a mountain just up the road. Mansfield is about people and community.
Our girls have been lucky to grow up surrounded by people who care about them – along the lines of "it takes a village to raise a child". Within the first three weeks of moving here I knew more people in town to say hello to than I did in our street in Melbourne where we had lived for three years.
We have made some long lasting friendships and I get to see these people most days – whether it be walking down the street or pushing my trolley around the supermarket. There is so much going on all year round – arty stuff, sporty stuff, our growing food and wine scene – people come here for their holidays whilst we have this all of the time. Life in the country isn't slower – but it is certainly more relaxed.
Best place for coffee?
Six days a week I can be found – pretty much without fail – in the yellow comfy armchair beside the window at the Mansfield Regional Produce Store reading the paper. In winter the combustion fire is roaring and in summer the windows are open for the cool breeze.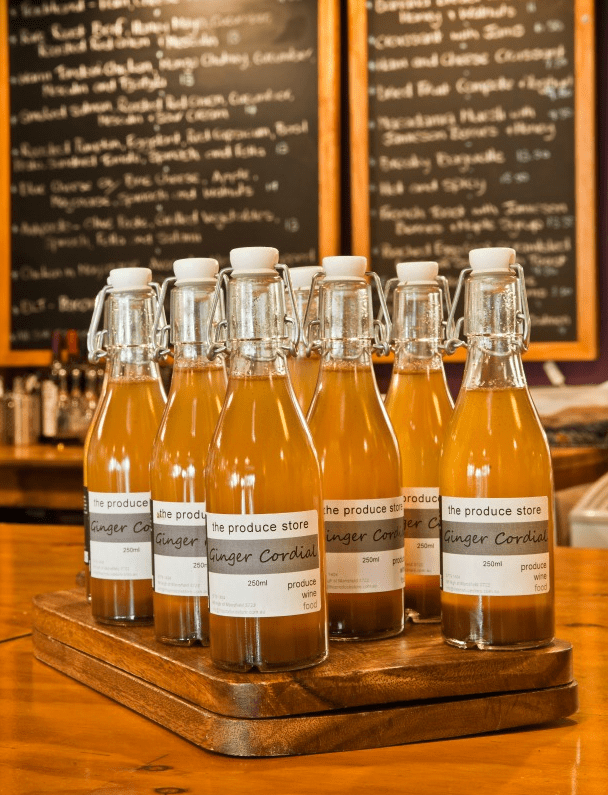 Best place for apres?
I don't normally get to hang around after skiing as there is normally something pressing off hill (like kids to pick up) to get to BUT I do love sitting on the balcony at Tyrol (who doesn't?) with a glass in my hand and a plate of Jimmy's pasta in front of me.
Best place for breakfast and favourite dish?
The Produce store is our weekend breakfast haunt with the family. Often incredibly busy so we try and sneak in early to miss the crowds. I love the poached eggs on sourdough but my 11 year old is very partial to their French toast with maple syrup and (local) Jamieson berries.
Special occasion dinner spot?
During the summer season the trip out to Gough's Bay and the newly opened "Amongst the Sticks" is well worth the effort. Chef Stuart and his wife Rachel have done a brilliant job in creating a new culinary destination for us locally.
In town we are looking forward to trying out the Fire Station – not normally open over winter but it is this year. We are pretty fortunate to have a number of great chefs in town who will all come to the party with something special.
Best place for sunrise or sunset?
Too many to choose! We have magnificent sunset views from the end of our driveway – looking down at the township of Mansfield with the Paps in the background, however for something with a "wow factor" the hike up the Paps is well worth the effort. Only an hour and you are rewarded with 360 degree views through to Mount Buller and the surrounding mountains, Lake Eildon, Lake Nillahcootie – endless views that go forever.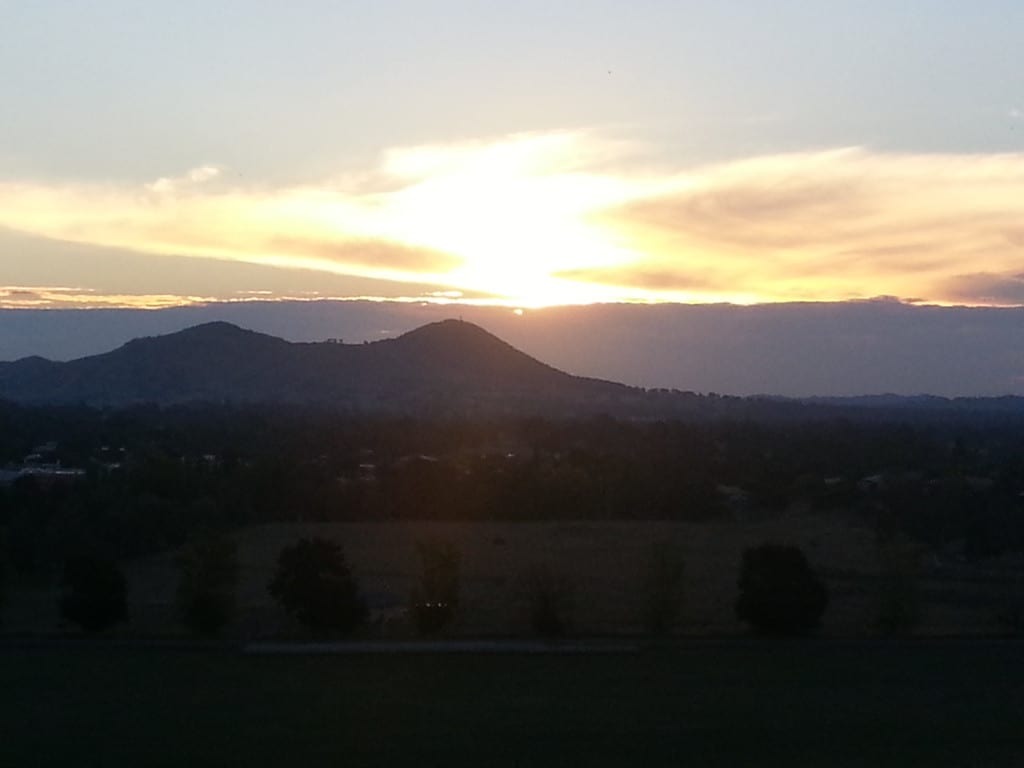 What is your favourite event on or off the mountain during the season and why?
I would be remiss not to mention our farmers' market – held on the 4th Saturday of the month year round right in the main street of Mansfield. Plenty of great food, wine and cider to choose from as well as being a place to catch up for a chat.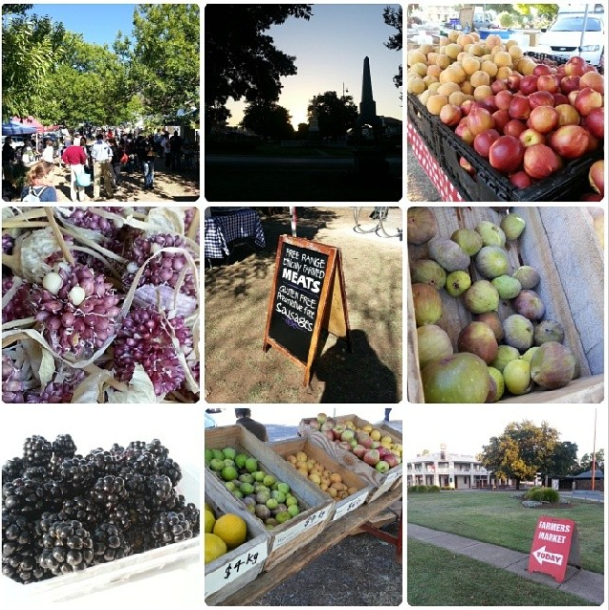 As part of my events business I also team up with the crew from The Produce Store to host a dinner during the Melbourne Food and Wine festival Roast Collection. In the past we have sat down for dinner at Mount Stirling, in a wool shed and this year we have an event inside an inflatable igloo planned for June.
Secret scenic spot – where do you take out of town visitors to WOW them?
One of my favourite places – especially during winter – is Telephone Box Junction at Mt Stirling. Instead of taking the road on the right as you cruise through the ticket box at the base of the mountain, put on the left indicator and head up Mount Buller's sister mountain. Much smaller, much quieter but no less beautiful or spectacular.
Our girls learn to cross country ski with their school and so are always keen to head up during winter – long runs beneath the snow gums with no one else around. For the non skier there are plenty of snow shoe-ing or hiking opportunities and we always finish off with a hot chocolate beside the fire in the café.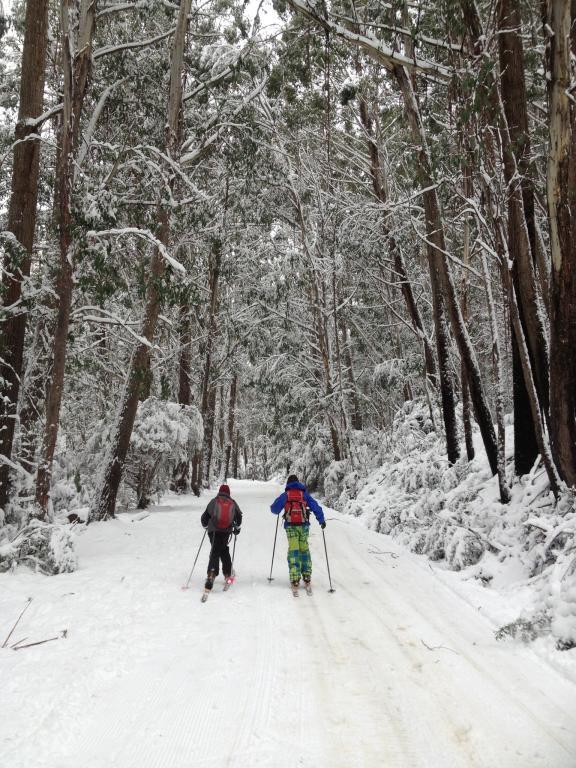 Where do you ski the most during winter and why?
Obviously having a ski mountain that is only 45 minutes away – from front door to car park – is a pretty big draw card for us. Mount Buller is my "local" and I can do a sneaky day ski whilst the kids are at school, dropping them off at 8.30am and being back for pick up at 3.30pm.
Hanging out on skis with my friends who work on the hill is always a fun way to spend a bluebird day. In saying that, Falls Creek holds my heart – it is where I learnt to ski way back in 1995 when I worked a season there. It is where I met my husband (also doing a season). It is only a day trip (3 hours) away from here if we are able to organise ourselves!
Your favourite Mansfield local character and why and where would we find them?
Mansfield is a town of "characters" – such an eclectic mix of people. Those who have grown up here and never left. Those who lived here for a while, went away and then were drawn back because of the lifestyle. Those who come season after season chasing the snow. And then those like our family who came for a while and never left.
It doesn't really matter where you go in town there is always someone up for a chat – whether that be one of the multitude of cafes or restaurants, our great small businesses or just basket in hand trying to grab your groceries.
What can you get at Mansfield you can't get anywhere else in the world?
The full package. How many places can you ski – both downhill and cross country, play in the rivers AND lake, hike, horse ride, cycle if you are so inclined – all within a 100 km radius? And have access to some fantastic food and wine as well?
If you had to buy one thing to take back with you as a visitor to Mansfield what would it be?
It is always hard to choose when I need to buy a gift for someone but I must say that I am partial to bottle of Ros Ritchie's Pinot Gris. Our cool climate wines are second to none and we have such a wide range to choose from.
Don't just take Alli's word for it, check out our other Insider Guides to Wanaka, Queenstown, Methve, Ohakune, Jindabyne, Mt Beauty and Mansfield as they are updated daily here.
Join our social chatter on Facebook, Instagram and Twitter.