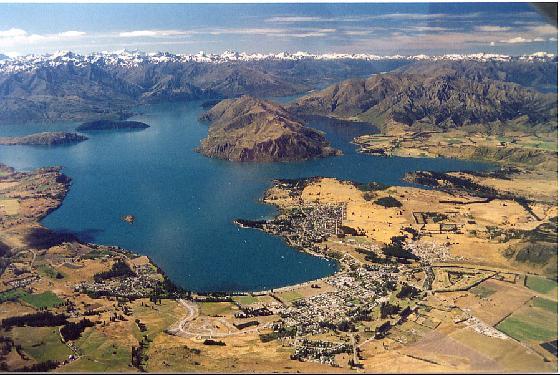 He's a professional skier, magazine publisher, entrepreneur and global brand developer. Meet Wanaka resident Hamish Acland publisher of NZ Skier and the name behind Mons Royale, New Zealand's hottest first layer merino brand.
What made you move to Wanaka?
I moved to Wanaka in 1997 age seventeen to do my first winter. I had dropped out of school and my parents struck a deal with me that they would help me out if I furthered my education, so I enrolled in ski instructing, packed my bags and skied everyday possible.
What do you love about Wanaka?
I think people fall in love with Wanaka because it holds something special to them, for me I live one minute from bike tracks, 2 minutes to work or the lake and within an hour I can be skiing. The best days are when you double up, hitting the mountain for a powder morning and then smash some work out in the afternoon, followed up with dinner with visiting friends, it can be exhausting.
Best place for coffee?
The Hammer and Nail is right beside work they are my morning fix. Fed Dinner is my Saturday morning pick.
Best place for apres?
Kai is a Wanaka institution and is great especially if you are still in your ski kit, as you can stay warm drinking around the outside tables. For an apres apres, Gin and Raspberry is a great place for a, well, gin plus it has great views.
Best place for breakfast and favourite dish?
This is a tough one as I love my breakfast, if you want a breakfast and coffee combo to go for the mountain then Kai is epic. Sit down I rate Kai and Fed. If you are going Heli with Harris Mtn or sorting skis at Races Edge then Relishes is perfect, easy parking as well
Special occasion dinner spot?
Franchesca's Italia Resturant, is often booked out for good reason, White House is great, especially if you want to start with a couple of wines.
What is your favourite event on or off the mountain during the season and why?
Closing day at Treble Cone, is hands done one of the more ludicrous events, it's a tail gate dress up party, last year I skied in a human slalom where you ski through people who are making the 'gates' and then become the gate. It is rather scary considering many of the skiers wouldn't be able to drive.

Where do you take out of town visitors to WOW them?
This combines scenery and wine which can be a great combo. If you have done a days skiing at Treble Cone, or even if you haven't call into Rippon Vineyard for a tasting and pick up a couple of bottles.
Favourite run in the region?
Favourite run would be Camel at TC and Arcadia at Cardrona.
Where do you ski the most during winter and why?
I started off skiing a ton at Cardrona which is where I worked for some years, and love getting quick laps, of course they have a world class park and pipe, but the off piste skiing and side country can be epic because so many skiers and boarders stick to the groom. I ski the majority of my time at Treble Cone, the terrain is epic, all undulating and there always little stashes to be found.
Your favourite Wanaka local character and why and where would we find them?
Carol, she is the lady that greets you at Cardrona and she is amazing. She makes people are happy, points them in the right direction, wears crazy hats and goes out of her way to make people's lives easier when they arrive at the mountain.
What can you get at Wanaka you can't get anywhere else in the world?
Puzzling world and Cinema Paridiso, two of Wanaka's must see attractions. The other less known is Oxbow adventures, it's the perfect place for corporate groups and stag doo's, in short it has a jet sprint track, an all road buggie that fits four and can go anywhere, clay bird shooting, knife throwing the list goes on, very rad.
If you had to buy one thing to take back with you as a visitor to Wanaka what would it be?
I have heard of this brand Mons Royale, it's a Wanaka based brand which designs merino clothing perfect for on and off the mountain. The cool thing is you will wear it back home and it will remind you of that holiday in Wanaka, which will either motivate you to get back there, or simply move here like the rest of us.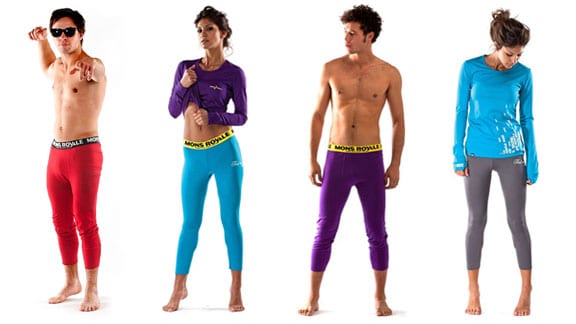 Don't just take Hamish's word for it, check out our other Insider Guides to Wanaka, Queenstown, Methve, Ohakune, Jindabyne, Mt Beauty and Mansfield as they are updated daily here.
Join our social chatter on Facebook, Instagram and Twitter.