If you ski or snowboard in Japan you will pee your pants at some of the hilarious 'Janglish' (Japan English) signs in the ski resorts. Only please, don't pee your pants, use the toilet, the seat will be warmed and come with music (we kid you not).
The crew in our Miss Snow It All Japan Deals and Chatter Facebook Group were invited to post their pics of the funniest signs they've seen while on snow tour in Japan.
The results are hilarious.
Jeff Ferenczy entered a restaurant and did what he was told.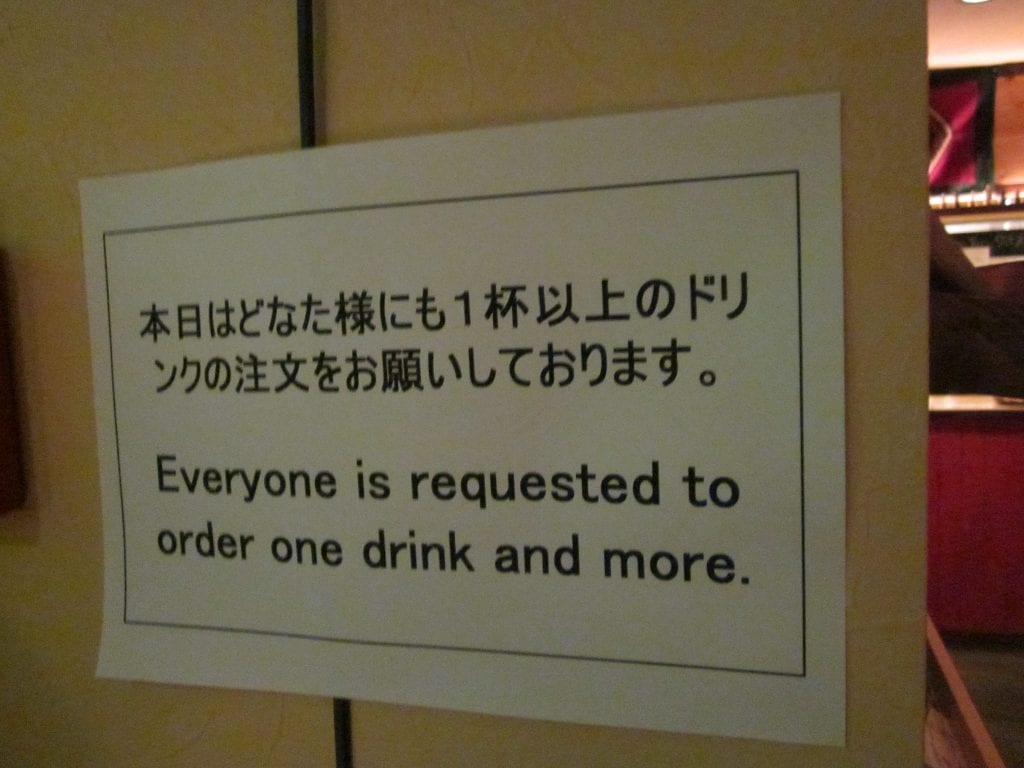 Could have been worse, he could have ended up in this restaurant. Not sure how you text your friends where to meet without losing said friends?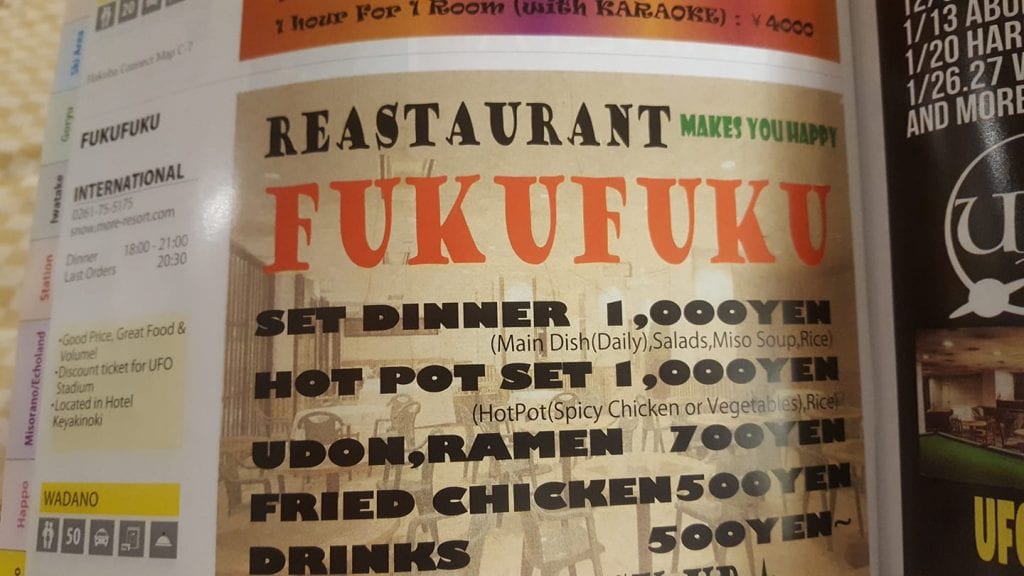 Marlene Kelly wasn't sure why she came to this restaurant in the first place. What's left to do, dance?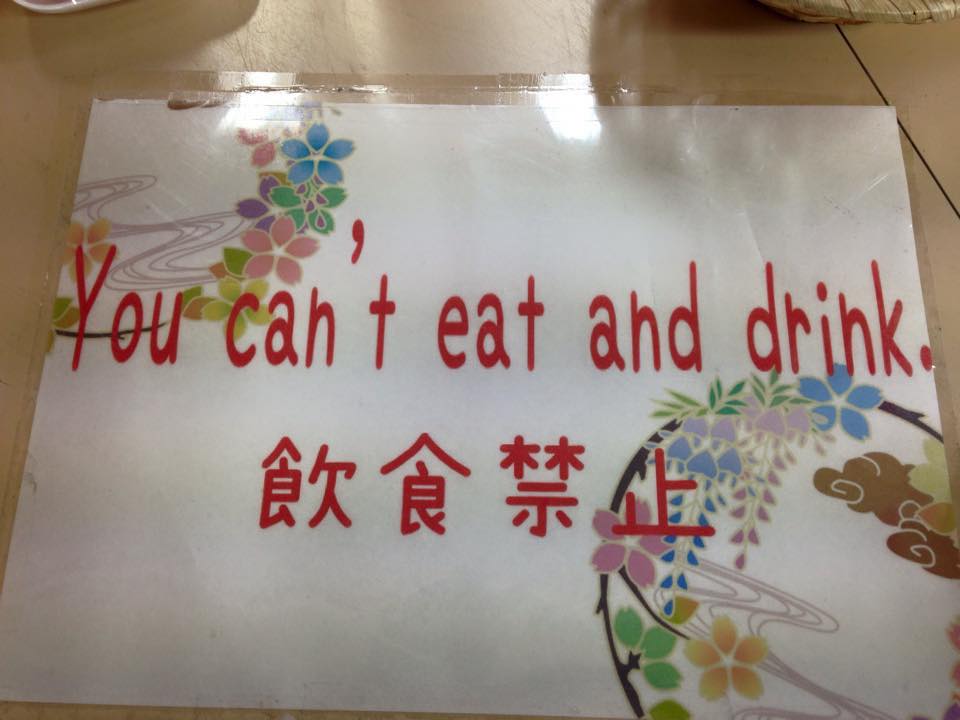 Grant Gossage wasn't at the restaurant because, well, clearly he was at an orgy during dinner time. Because, you know, no orgies after 10pm and if you're going to orgy you have to orgy early.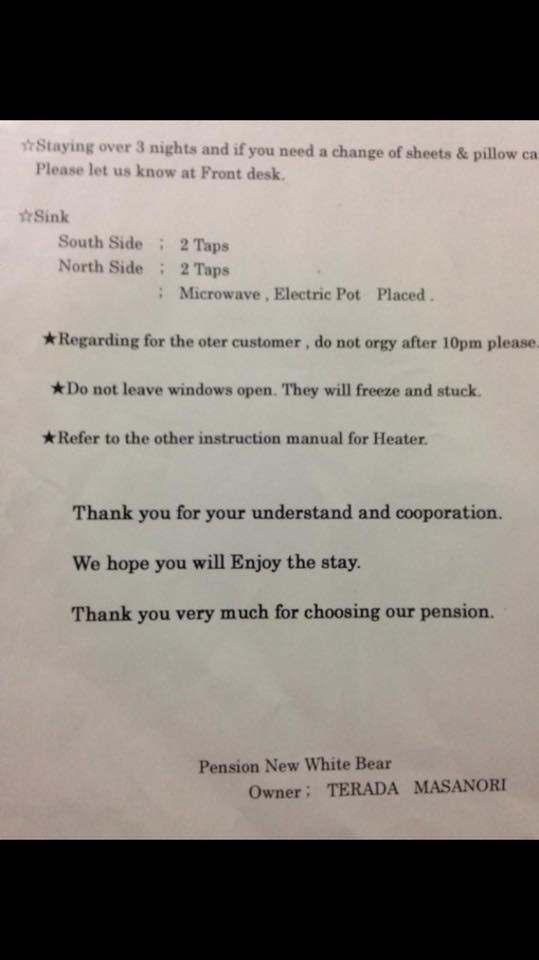 Stuart Smythe posted this one from inside a gondola at a ski resort. Zoom in for the grimace faces on the characters of those without an emergency toilet.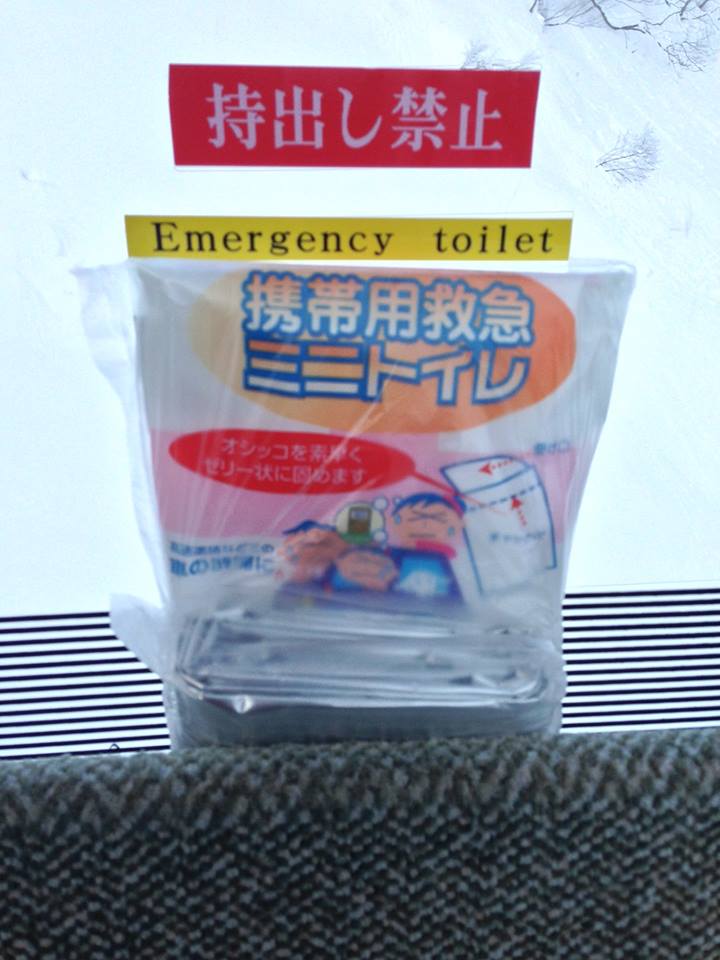 But the best are the disaster signs on resort boundaries. No sensitivity is spared and the truth will always out itself in Janglish. Sarah Allen thankfully came back.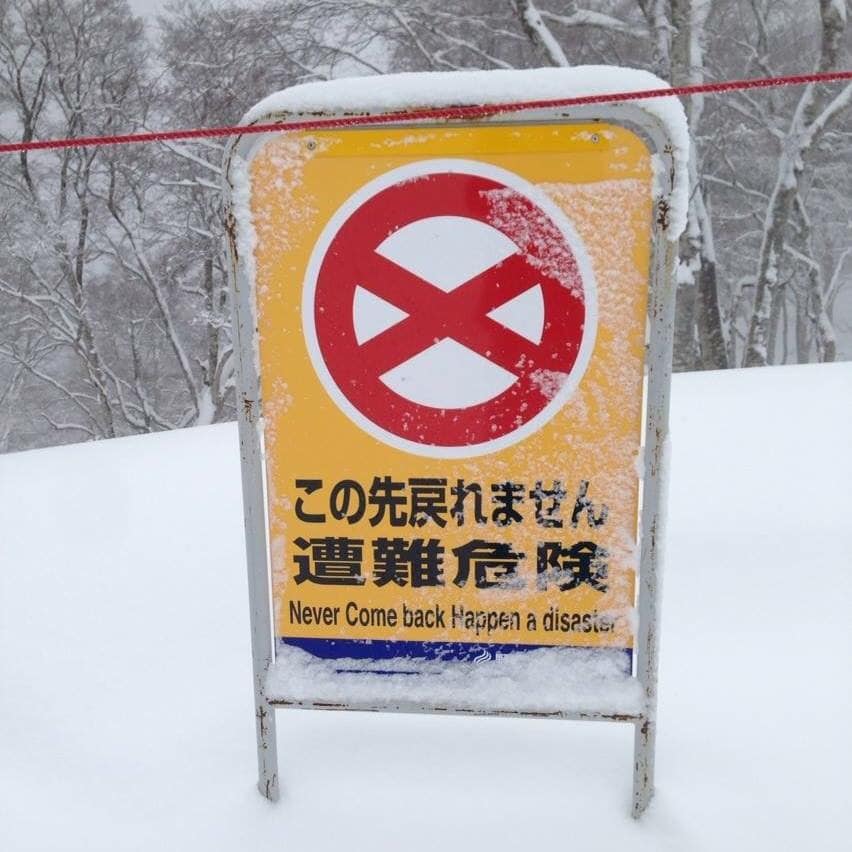 The blood drop graphics on this winch cat danger sign are akin to rose petals, which is the blood of Disney princesses.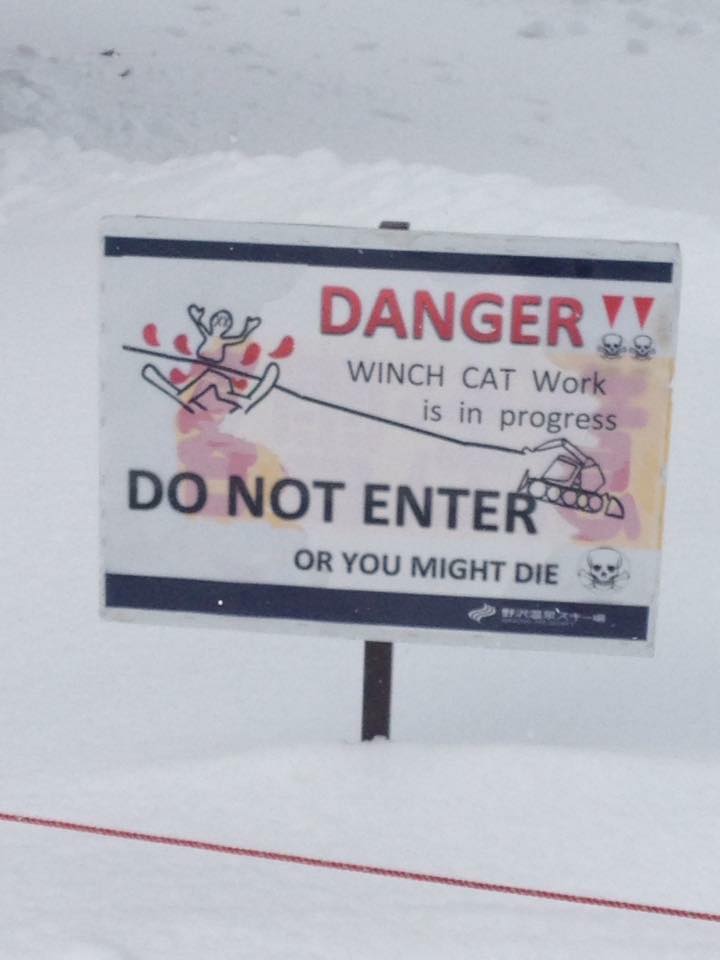 Is this a haiku? A Hallmark card? The beginning of a Mills and Boon romance novel? Nah, it's a warning to ski inbounds.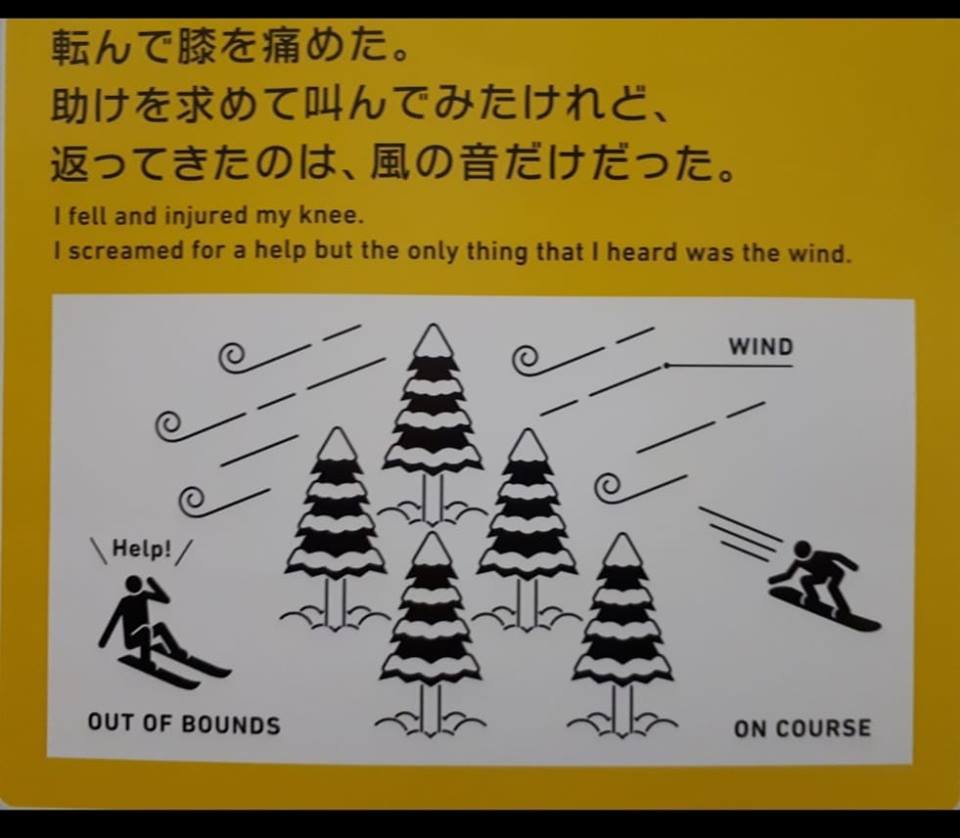 Long time Japanese legend story of the beacon-less skier who haunts cherry blossom season annually. 
This one's for the sake inhaling bogans who live off chuhai for breakfast, lunch and dinner – a vomit toilet. Thoughtful.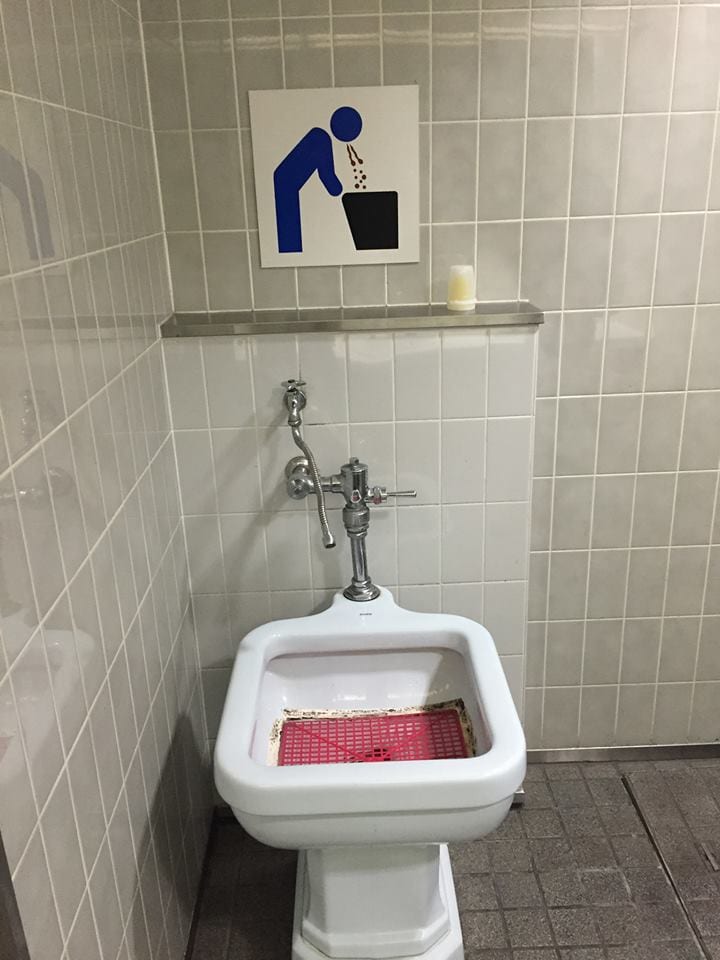 Do you want to tell them, or should I?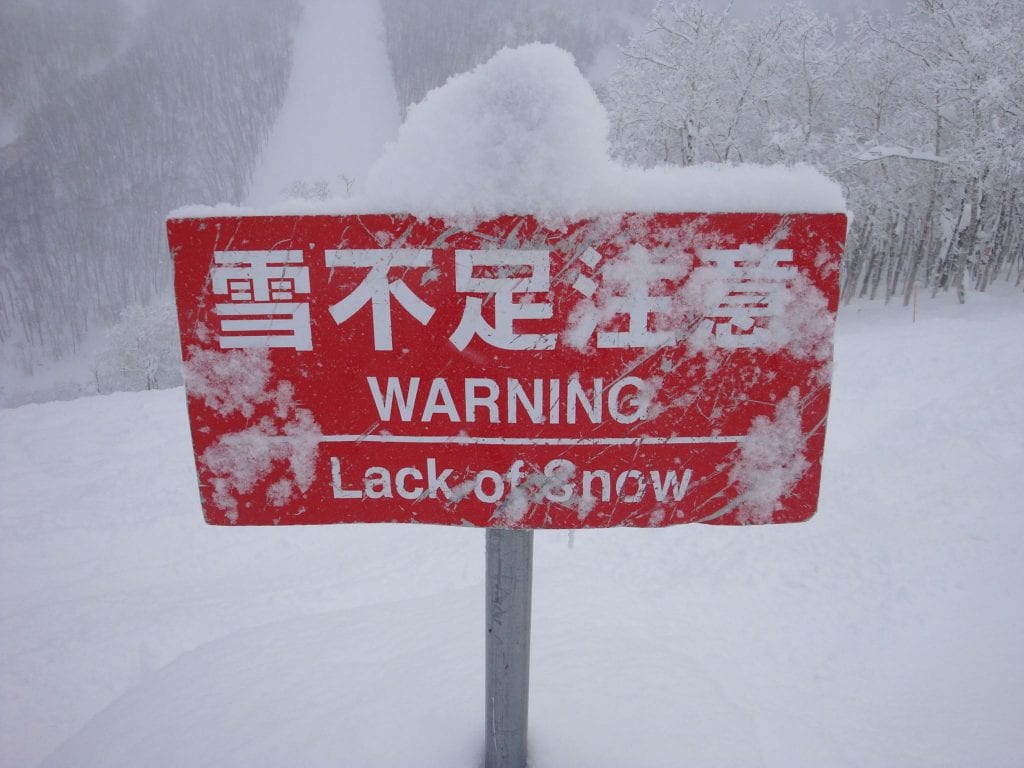 Is that a baby with headphones with an umbilical chord? Are the drops pee? Are we supposed to look up when urinating? So confused.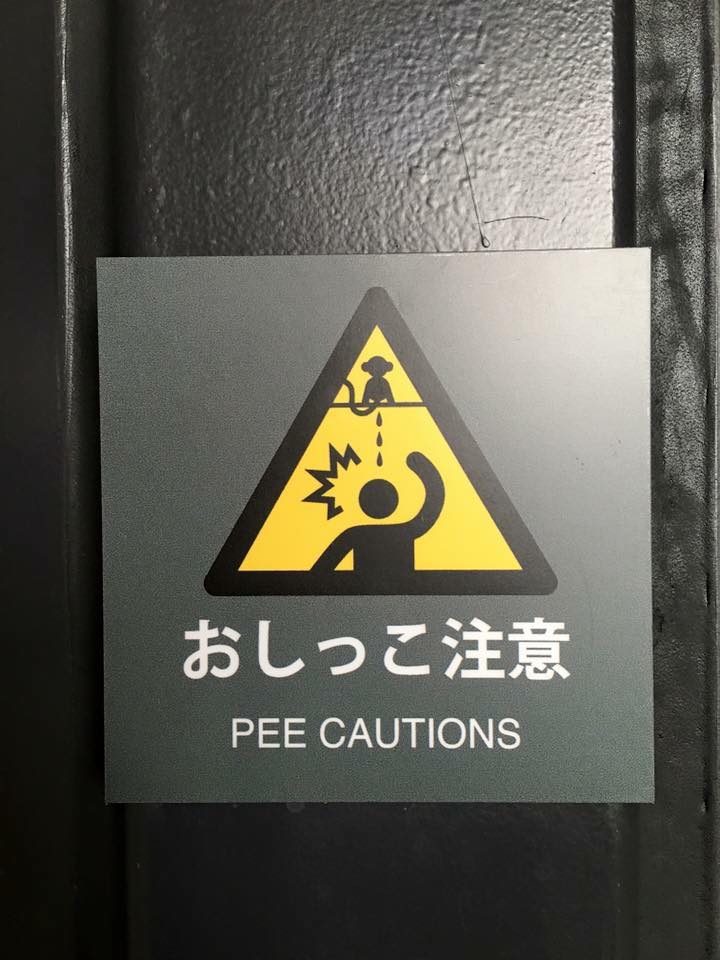 Would you like some chemicals and antiseptics with your minced arm? Trust us, it will make your cheeks fall down.
Louding. It's a verb. Don't you know?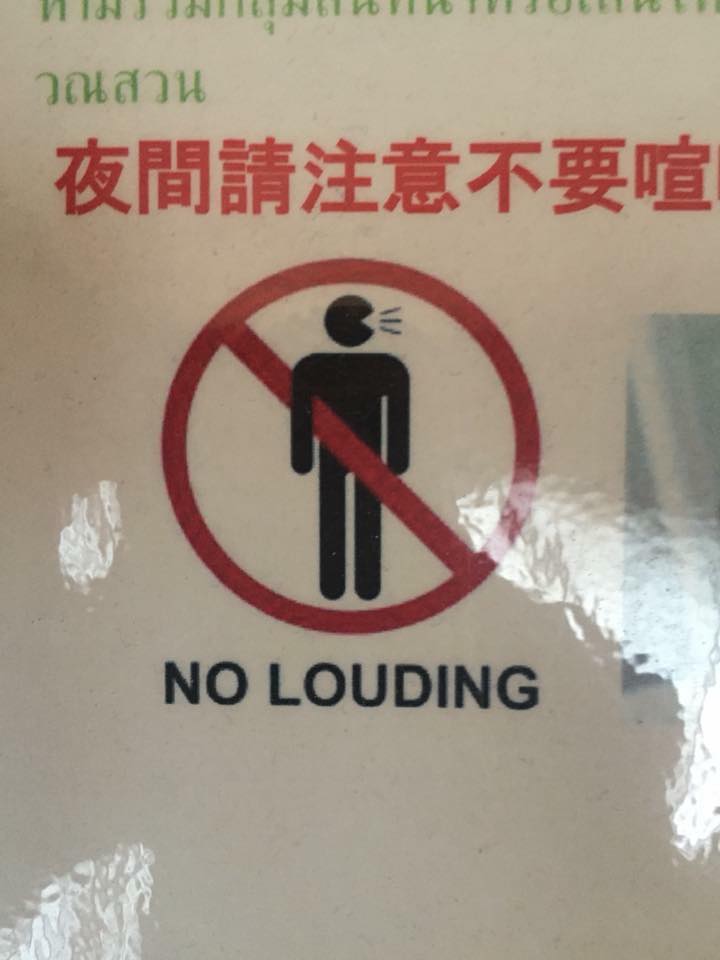 We'll leave you with this because bums are funny, especially when they are bumable.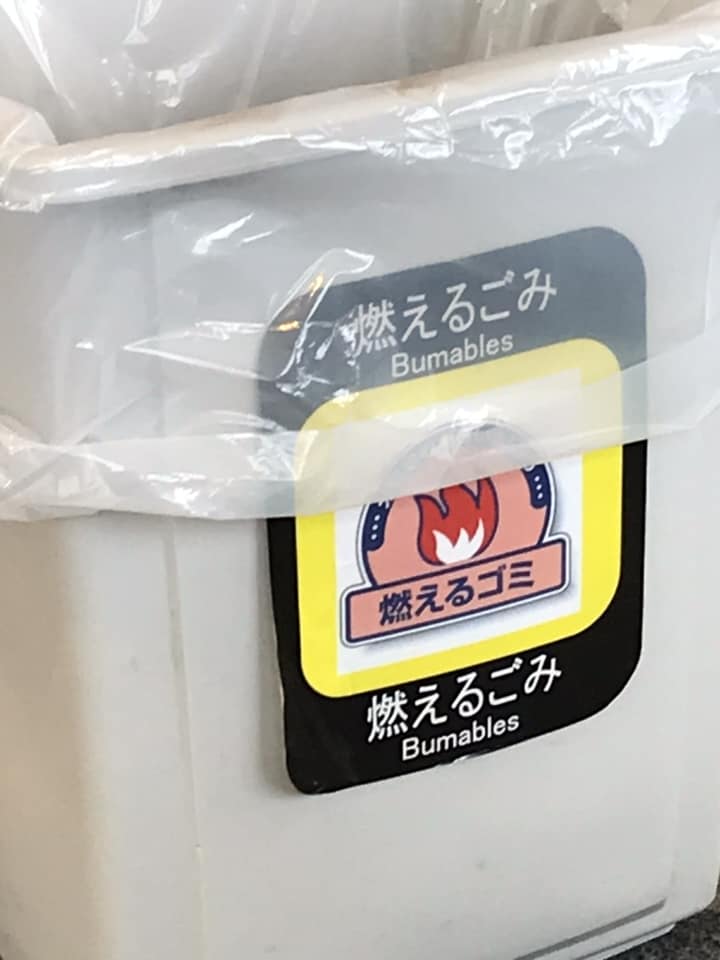 Join our Miss Snow It All Japan Deals and Chatter group and get Japan travel advice from those who've been before you.