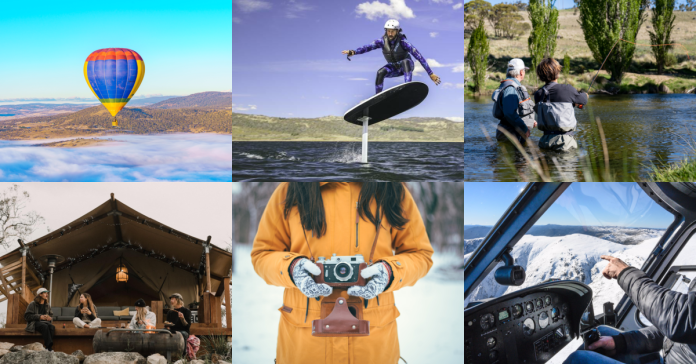 It's the must-visit stopover en route to the New South Wales ski fields. Whether you drop in for petrol and a pie, or make the town your accommodation base during a trip to Perisher or Thredbo, you'll likely visit Jindabyne.
This once-sleepy town has transformed into an exciting destination of its own in recent years, offering an array of new outdoor adventures other than sliding down snowy hills.
"Jindabyne is on its way to becoming the Queenstown of Australia, it's the adventure capital of our Snowy Mountains," says Jason Gammell, local owner of adventure company REthynk.
"There's so much on offer in terms of outdoor adrenaline experiences."
Here are eight new activities you can do in Jindabyne this winter.
Fliteboarding on Lake Jindabyne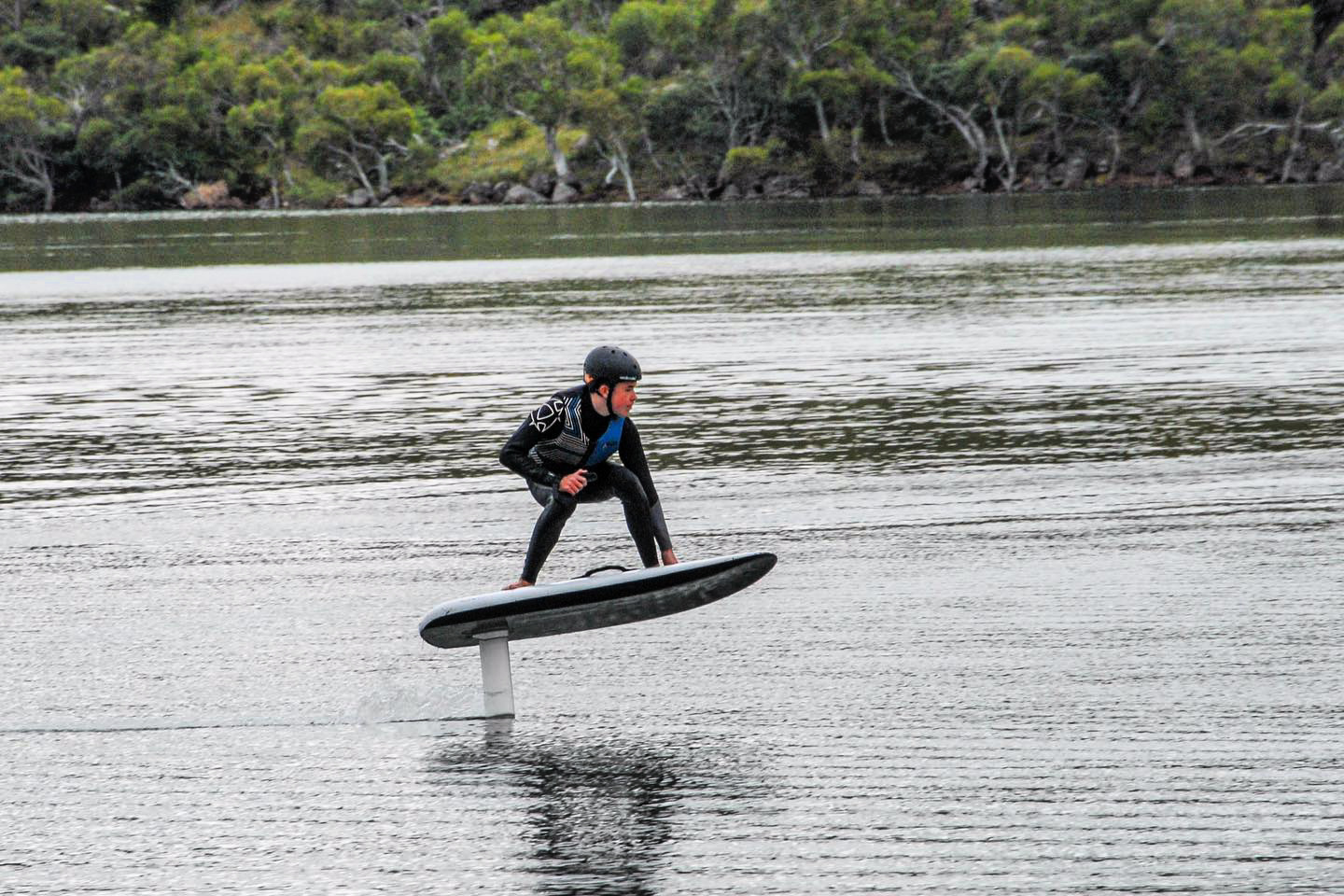 Gammell's company REthynk opened in 2021 and is encouraging visitors to rethink what you thought you knew about Jindabyne as a sleepy town, with its addictively fun "fliteboard" tours.
Hop on a fliteboard – like a small surfboard with a large wing sticking out beneath the water's surface – and careen around the lake at speed controlled via a handheld remote. The wing (known as a foil) lifts the board above the water, so you're not actually "surfing" the water so much as soaring through air just above it.
Tours include wetsuit or drysuit hire and cost $190 for 1.5 hours, which, Gammell says, is enough time to get you standing up and utterly hooked on the experience. If you prefer to stay on dry land, the company offers one-wheel skateboard tours around the lake, as well as hot air-ballooning (see below).
Scenic helicopter flights
View the entire breathtaking panorama of NSW's alpine region on a scenic flight with Snowy Mountains Helicopters. These depart Jindabyne year-round and start from $110pp for a 10-minute fly over Lake Jindabyne.
Longer tours take you deeper into the snowy region, including over the spectacular Mt Kosciuszko, or can even drop you at a private fishing escape ($775pp).
Some absolute genius also came up with an idea to combine heli flights with schnapps or beer tasting – resulting in two tours that take you over the mountains and back to the Wildbrumby Schnapps Distillery in Crackenback, or the Snowy Vineyard and Microbrewery ($510pp including tastings and snacks).
Hot air ballooning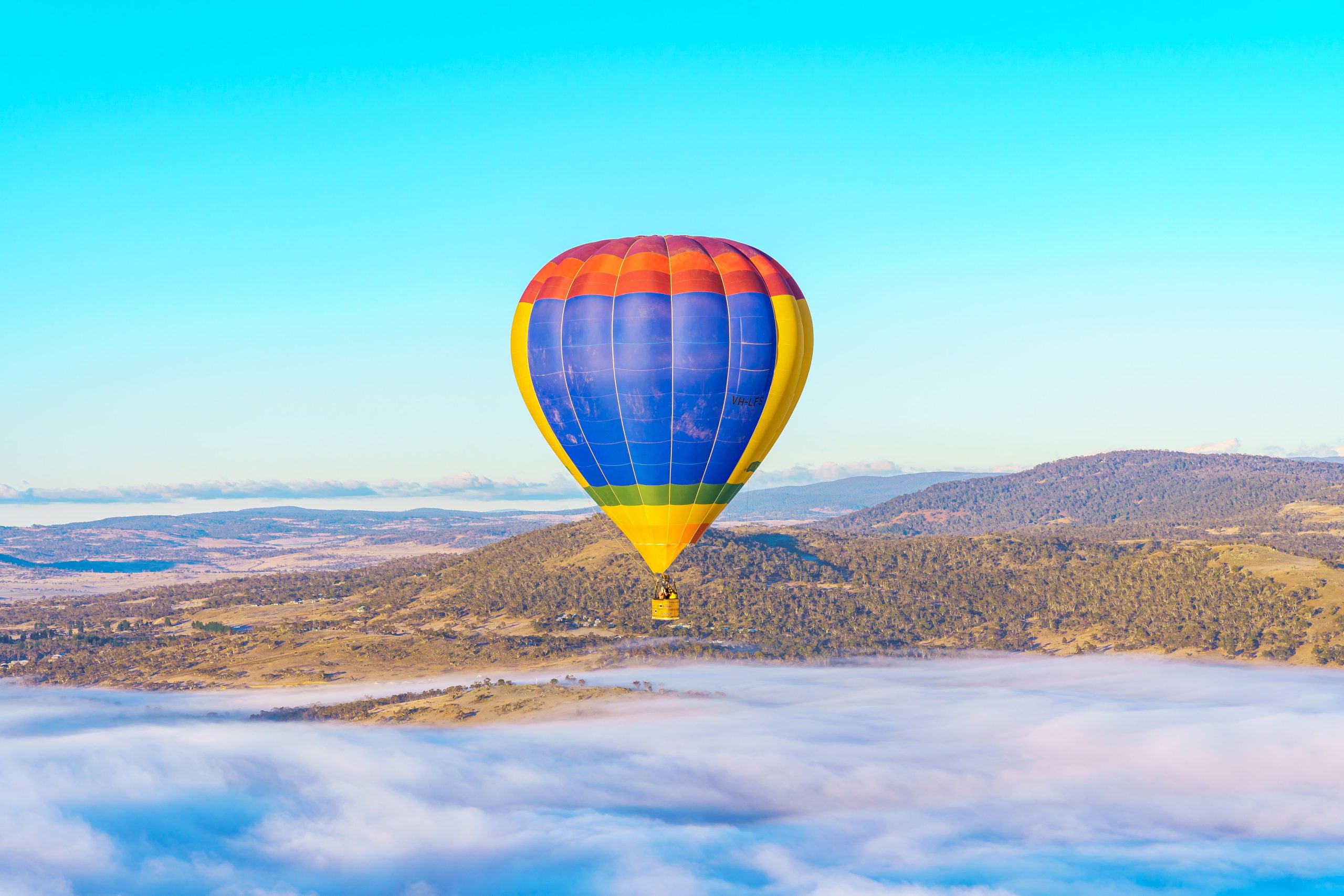 This is a new experience coming to Jindabyne in winter 2022, with two companies promising to loft visitors over the stunning lake and mountains: REthynk and Snowy Ballooning. Both appear to offer disgustingly Instagrammable views from the air. The first flight with Snowy Ballooning will take off on 4 June, costing $380 for adults and $280 for children aged 6-12 years. REthynk are still juggling prices and costs and dates for this season so watch their space.
Glamping in style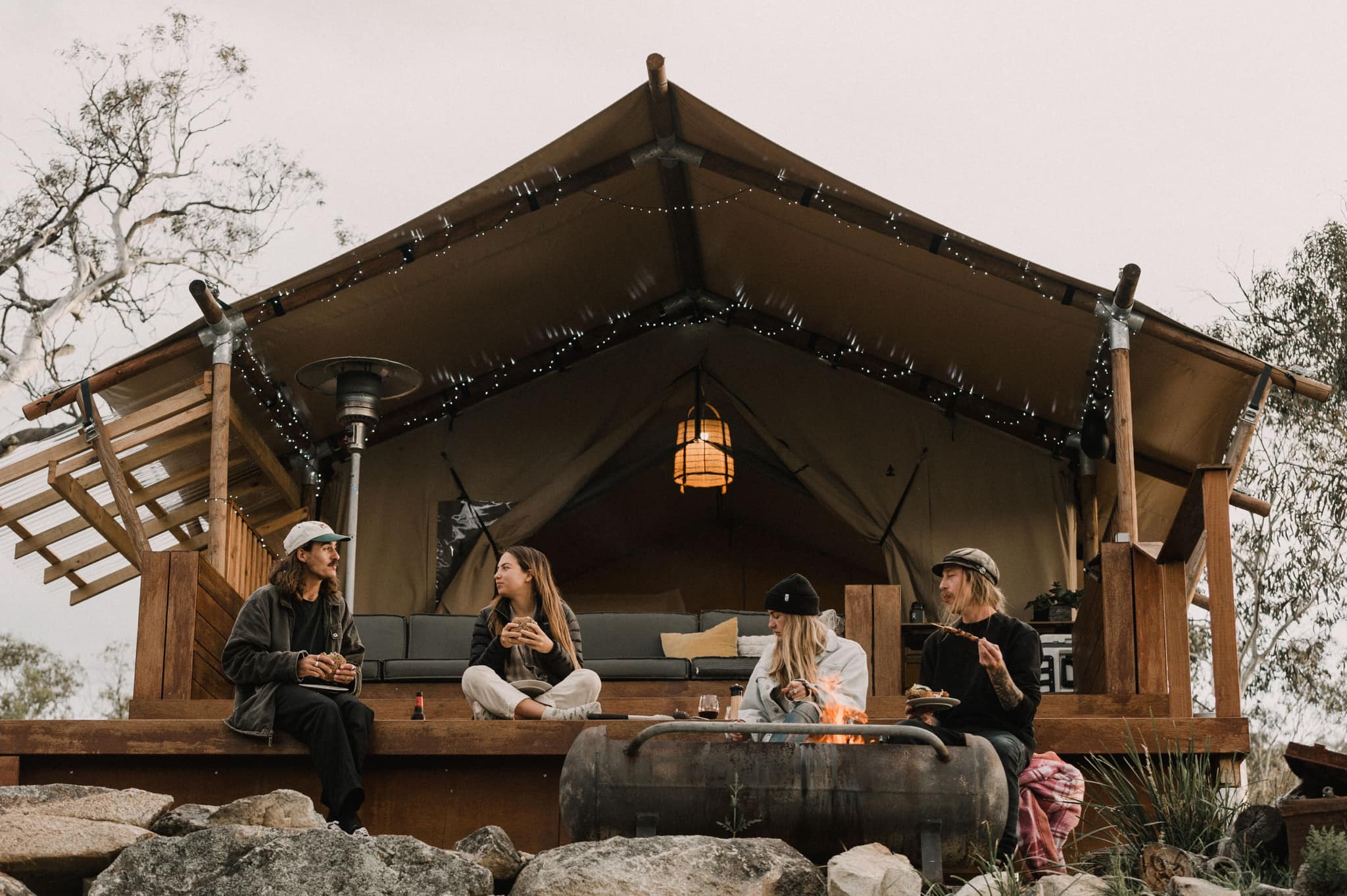 Camping in the snow no longer has to mean roughing it. Not when the Freaks of Nature Retreat has two luxury safari tents on the banks of the Snowy River with views to the mountains, just 10 minutes from Jindabyne, from $295 per night. This is an off-grid escape with creature comforts like a queen bed with linen provided, gas heater, kitchenette, barbeque, bar fridge and even a coffee machine.
Life drawing and "broke bitch pilates"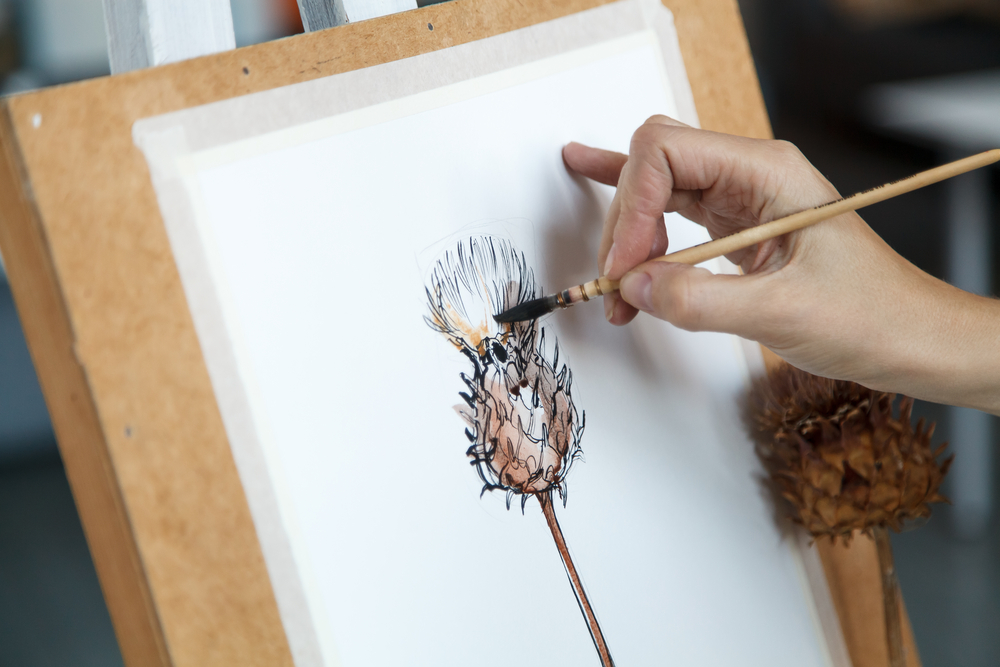 Also new in 2022: life drawing classes will be offered on Monday nights through winter in Jindabyne's Yoga Shala. Artist Aimee Moy will teach you the wisdom of her trade for just $20pp.
The classes are the brainchild of Bridie Rawson – the Jindy local behind beautifully brash feminist snow brand Tough Tits in Mitts.
"Life drawing classes are a chance for people to connect outside of riding or partying and keep in touch with their artistic side during the snow season," Rawson says.
She adds there is a plan for Tough Tits to offer "Broke-Bitch Pilates" ("for ski bums who want to stay bendy so they can get sendy without hurting their pockets") but dates, costs and times are TBC.
Tiny living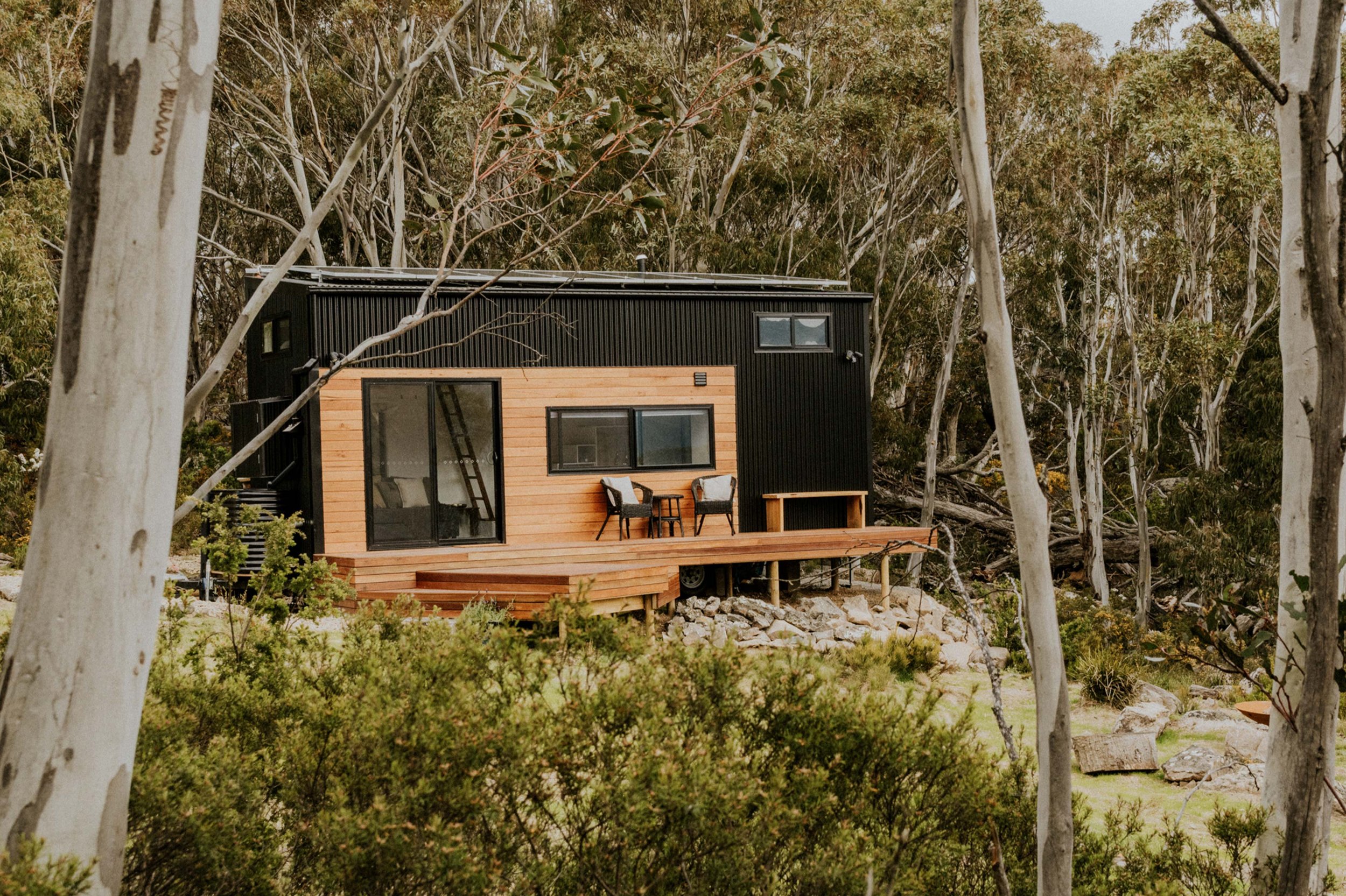 Tiny houses are all the rage right now and The Crest in Crackenback has a dreamy location close to the snow fields with sun-soaked deck and firepit from $150 per night. This tiny house is completely off-grid and has all the creature comforts you'll need after a day of exploring in the alpine. Enjoy expansive mountain views from your bed, the deck, or by the firepit. Ok, if we must.
Snap, snap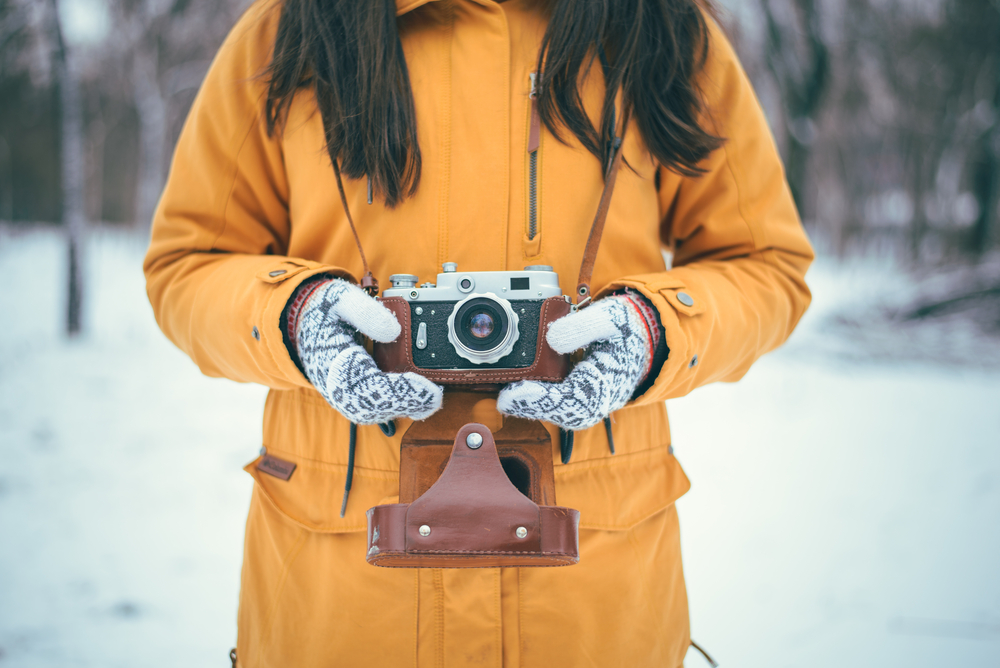 Australia's high country is a photographer's dream with four distinct seasons and light that plays with the landscape. Jindabyne and the surrounding region offer some truly spectacular vistas to capture. Both Lake Crackenback and K7 Adventures offer photographic workshops so you can capture the beauty.
Award winning Canberra based photographer Ben Kopilow offers two landscape photography weekend workshops at Lake Crackenback in late May and early October. Cost includes two nights accommodation with breakfast daily, lunch on Saturday, welcome dinner and drinks and all photography tuition in the surrounding landscapes. From $777 per person.
Fancy getting into the heart of the Snowy Mountains mid-winter with your lens? Local photographer Mike Edmondson will take you by hiking boot, snow shoe or skis into the hills and share his pro tips. A full day starts at $250 per person. 
Wine, craft beer, and schnapps tastings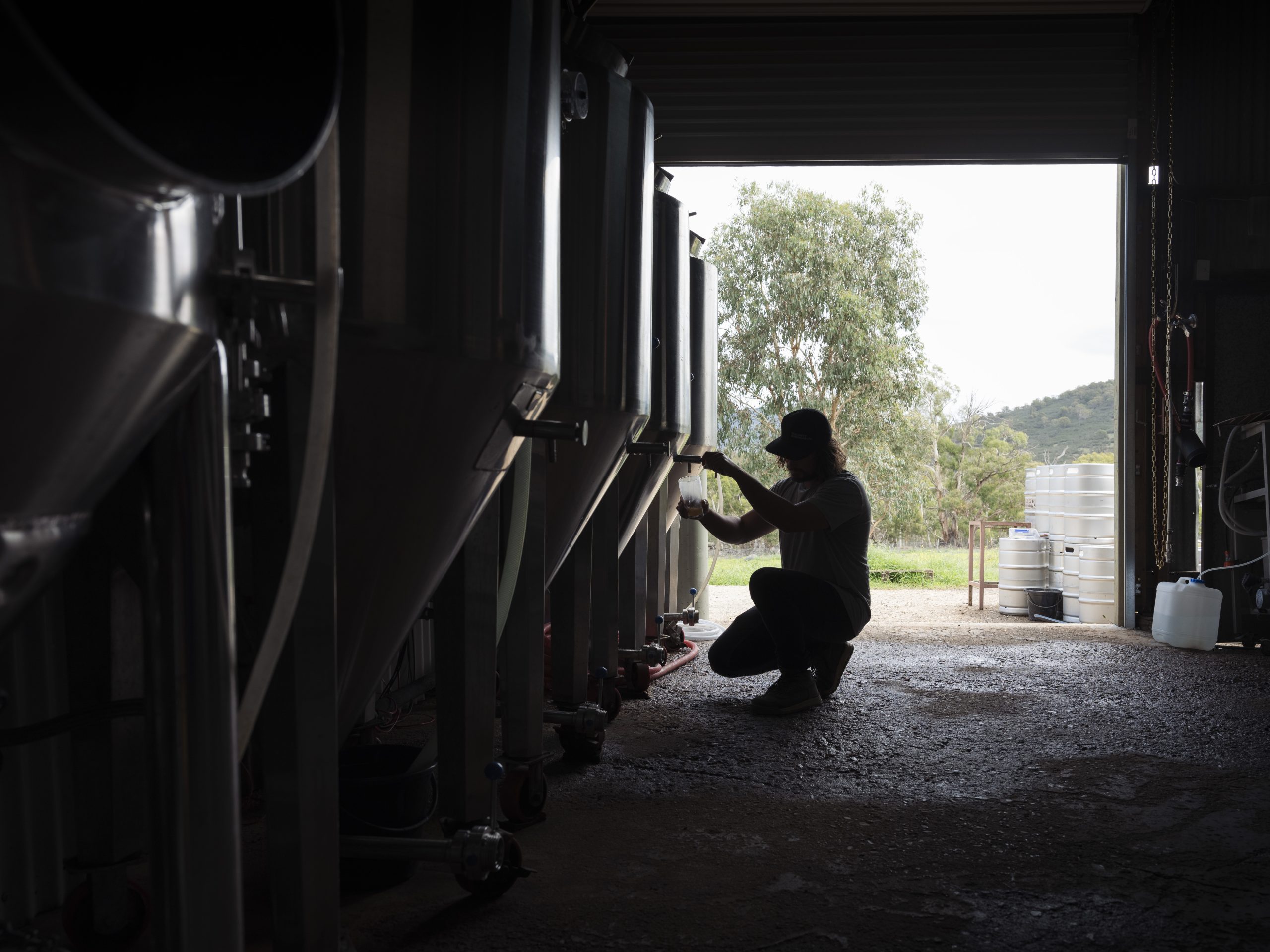 By now you've probably heard of Wildbrumby Schnapps Distillery. For a long time this was the trendiest place to get a drink around Jindabyne, but new competitors are cropping up to tempt you with their own alcoholic tipples.
The newly revamped Snowy Vineyard and Microbrewery offers wine and beer tasting in the small town of Dalgety, about a 30-minute drive from Jindabyne. There's a delightfully sunny beer garden when you can chow down on modern pub fare like tacos and burgers, alongside highly quaffable beers and wines.
Closer to home, Jindabyne Brewing offers four different local beers as well as wines from Shut The Gate cellar in Berridale.
Mountain biking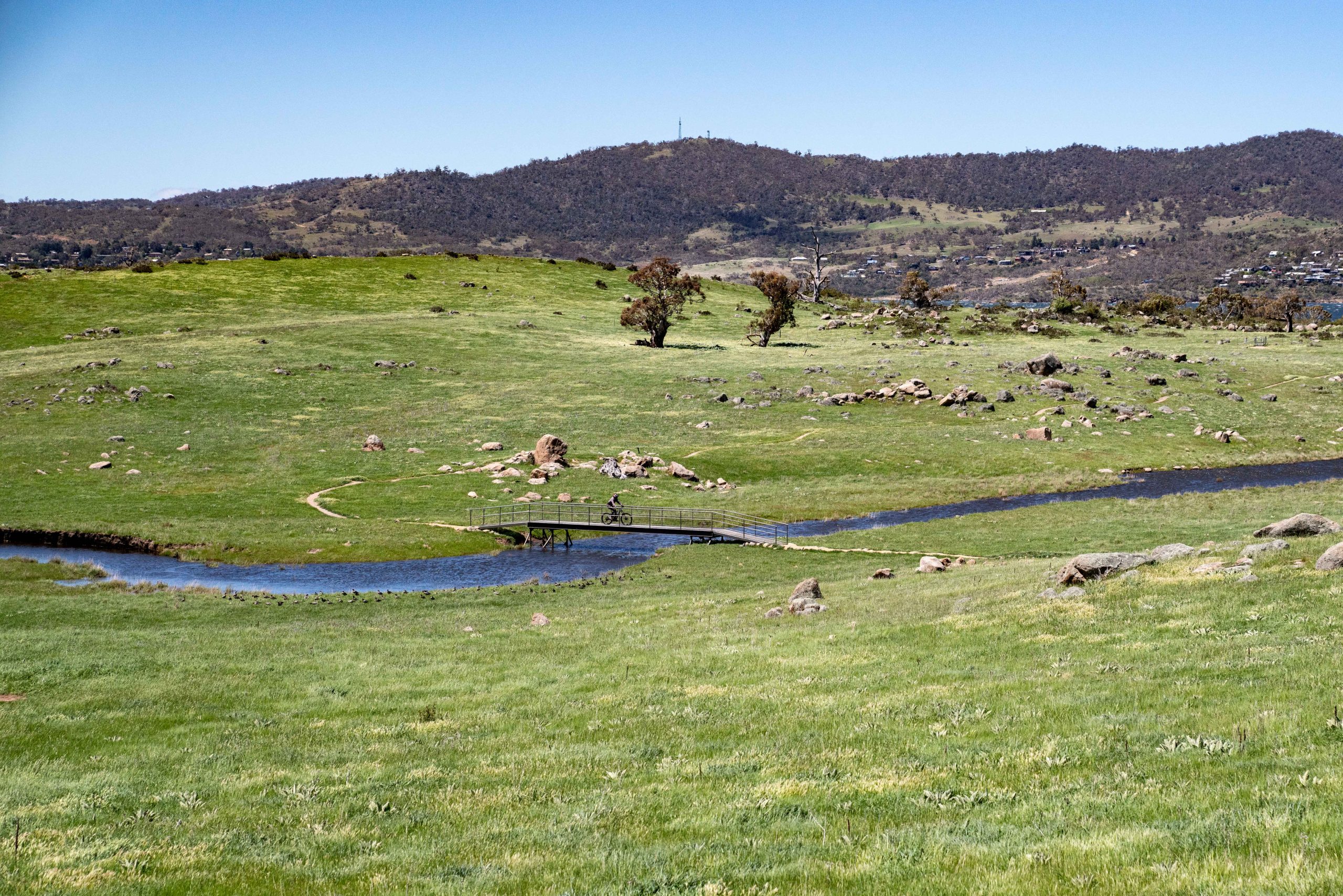 Okay, you probably knew you could mountain bike around Jindabyne year round, but did you know where best to do it? Check out the network of trails for any level of rider that can be accessed from Tyrolean Village on the east side of Lake Jindabyne. You can hire bikes from $30 per hour at Sacred Ride.
Bungarra Alpine Centre just outside of Jindabyne has a professional setup with more than 20km of well-maintained bike tracks and four skills areas in a mountain bike training facility, helping you practice and progress to the next level. Ride them with a trail pass costing from $10 per adult or $5 per child.
Fishing, fishing, fishing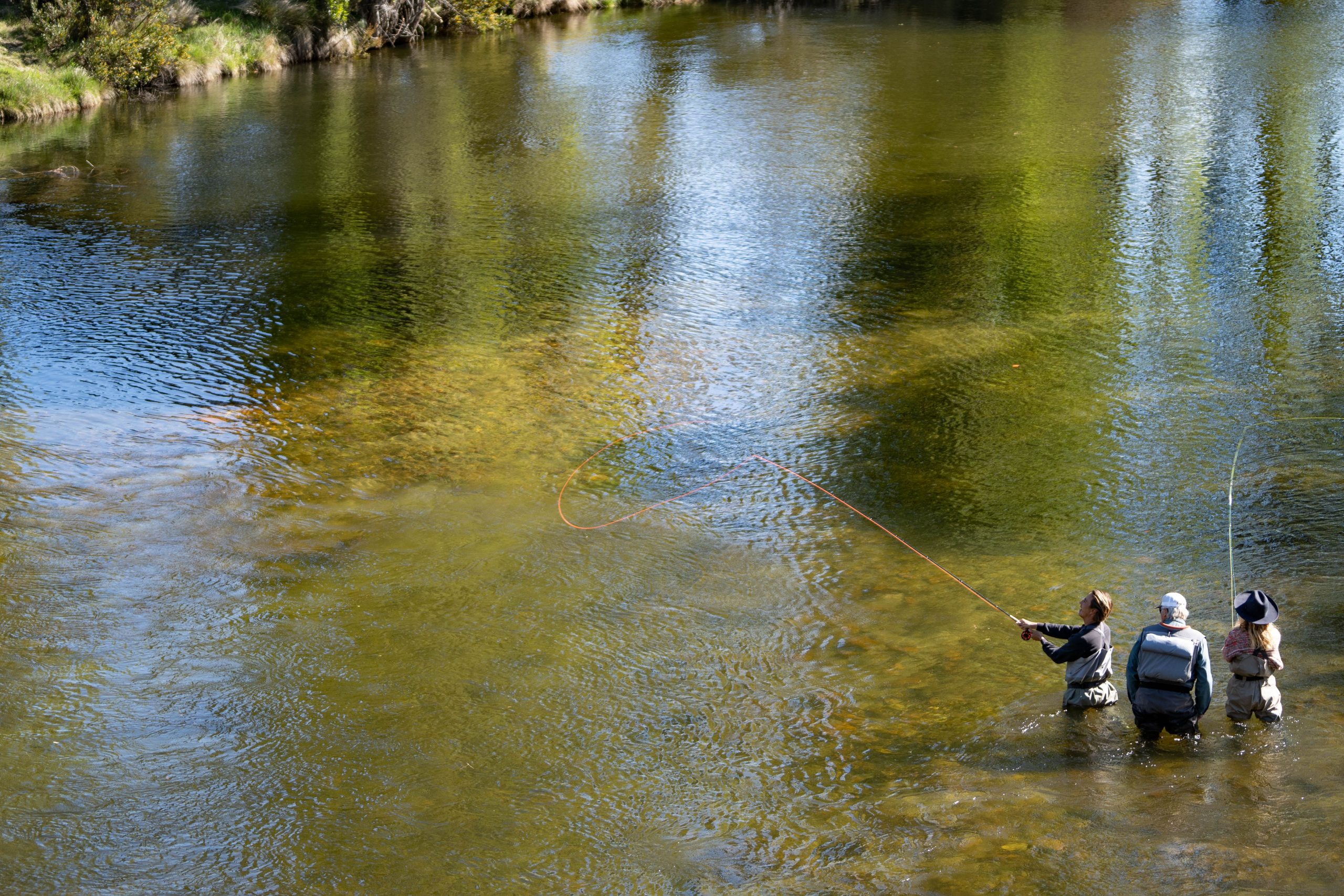 Fishing on the lake seems like an obvious activity but unless you're local, you might be a little lost for where to drop a line. In that case, take a half-day or full-day tour with Snowy Mountains Trout Fishing Charters.
The boat 'Reelemin II' can carry up to five passengers to the best secret spots for catching rainbow trout. Morning tea (on the half day tour) and lunch (full day) are provided for when you get hungry.