If you, like us, are tossing up your next international ski destination; what better place to choose than the actual birthplace of skiing?
Austria is known as the country who made skiing popular across the world. And you just know a destination is going to be good when it combines some of the largest ski resorts in the world with picture-perfect cities and cobbled-street villages; food that doesn't skimp on cheese, crumbed chicken or calories; plus Christmas markets, palaces and ski jump stadiums all in the one place.
From one side of Austria to the other, here are the top "rights of Austria ski passage" destinations that will have you uploading pics to Instagram with the hashtag #sorrynotsorry before you know it.
Zell am See, picture perfect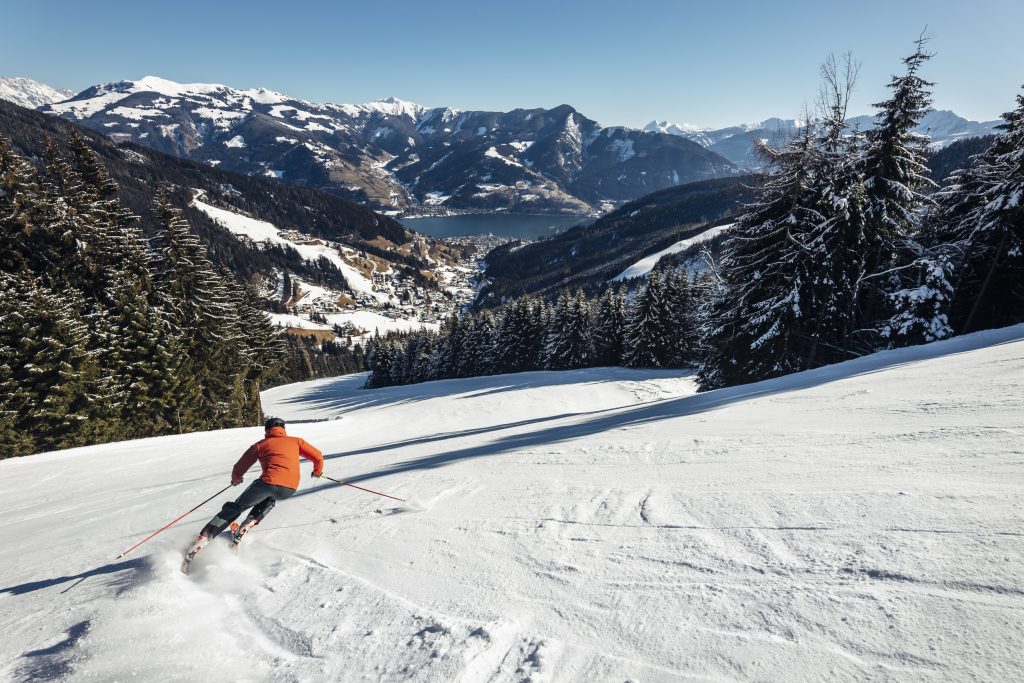 Fly into Salzburg and then jump on a train to find yourself in Zell am See-Kaprun. You have two resorts to choose from; Schmittenhöhe Ski Area, with 77km of slopes and 28 chairlifts, and Kitzsteinhorn, with 61 km of slopes and 18 lifts.
The season here stretches all the way from October to June, but they're so confident that they offer a 100% snow guarantee. You can carve your way down the groomers admiring the glittering Lake Zell way down below you, admiring the natural panorama of snow-covered mountains all around you.
If you want the slopes all to yourself, you can opt for the Ski 'n' Brunch which begins with skiing at sunrise before feeding you delicious Austrian breakfast items. And then you can ski all the way through to the evening, with night skiing on Tuesdays, Thursdays and Fridays.
In your spare time, go winter hiking, tobogganing, ice skating, cross-country skiing or just kick back and relax at the Ice Camp presented by AUDI – where you can marvel at ice sculptures, lounge on the sun deck and enjoy a cocktail out of a glass (which is, of course, made of ice).
Skicircus Saalbach Hinterglemm Leogang Fieberbrunn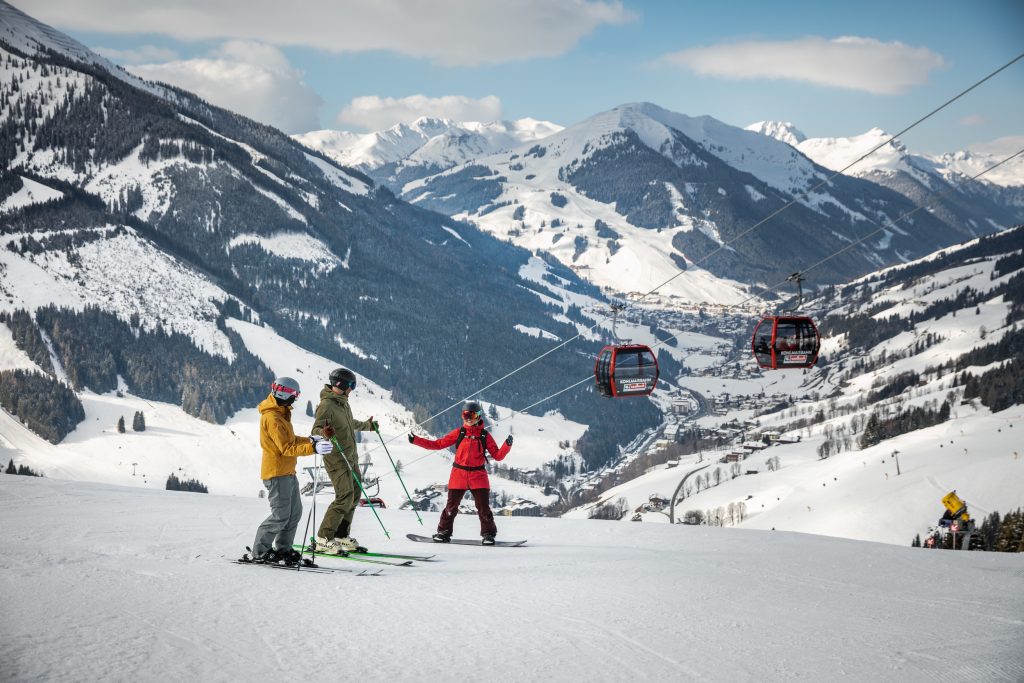 So the name might not be the easiest to pronounce – but you'll forget all about that when you realise what it offers. The ski area of Skicircus Saalbach Hinterglemm Leogang Fieberbrunn combines several resorts to offer 270km of runs and 70 modern lifts, and is also easily accessible from Salzburg then via train.
There's truly something here for every type of skier, from the absolute beginners to the experts that can't get enough of double-black diamonds. Combine that with ski-in, ski-out accommodation and all the off-snow activities, and you have yourself the perfect destination for families, groups of friends or couples.
The group might like to go on horse-drawn carriage ride, tobogganing, snowshoe hiking, ice skating; walk on the Alpine Golden Gate Bridge or the treetop trail; try out the Flying Fox XXL, a fast and long zipline; or give the  Timoks Alpine Coaster a whirl.
Innsbruck, ski city of your dreams
Innsbruck is the ski city of your dreams. The streets are postcard-level gorgeous, full of must-see spots, hidden gems and old town elegance; and when you want to change up your point of view, you can take a cable car right from the city centre and be at 2000 m in just 20 minutes.
It's the kind of place where you can be sipping a hot drink in a city coffeehouse in the morning and on a ski run by the afternoon. And the best part is that it's all covered by the one pass, The SKI plus CITY pass, which gives all-inclusive access to 22 city sights, 13 ski areas, 3 swimming pools and public transport.
The ski resorts include top spots such as Freeride Lounge Nordkette, Vital Park Patscherkofel, Olympia Park Axamer Lizum, Playground Muttereralm, Kühtai ski resort and more; totaling 308km of pistes and 111 lifts all up.
The city experiences include access to the Alpine Zoo, Imperial Palace, Golden Roof museum, Court Church, Bergisel Ski Jump, Grassmayr Bell Museum, Ambras Castle and many more to keep you busy.
If you're there at the right time of year, you might even get to enjoy a famous Innsbruck Christmas market. Don't go past sampling a freshly made "Kiachln" (piping hot doughnuts laced with Sauerkaut) while listening to the sound of traditional carols and wandering the stalls, dreaming of the fresh snowfall that Santa hopefully brings you for Christmas.
St. Anton, the queen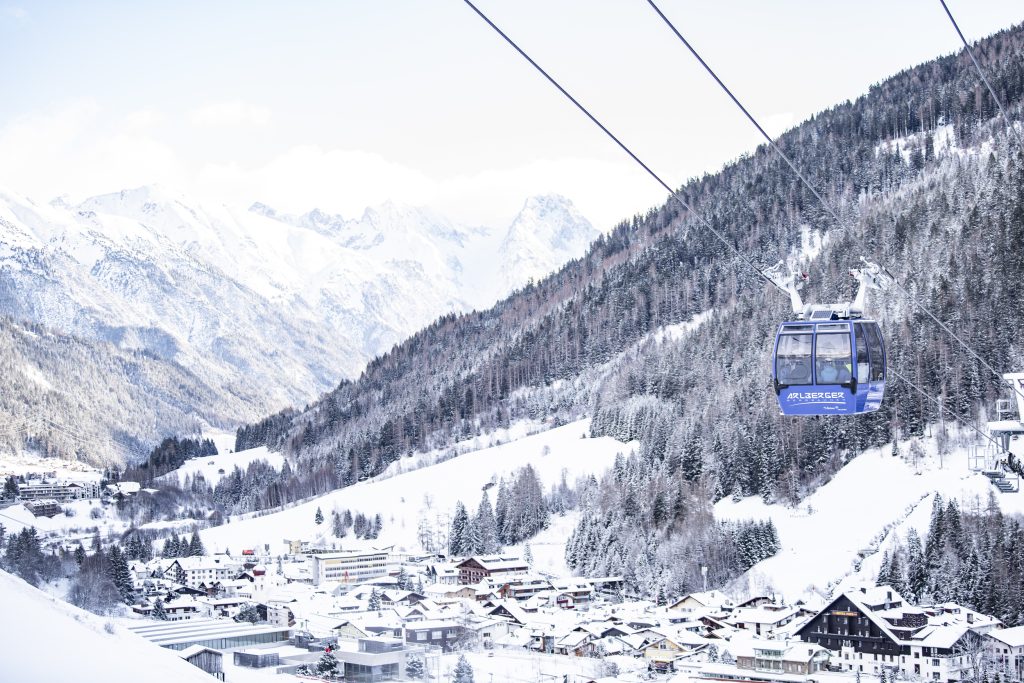 St. Anton is the queen of skiing in Austria and nestled deep in the Arlberg region, which is often dubbed the "cradle of alpine skiing"; the region is one of the largest ski resorts in the world, offering 305km of groomed downhill slopes over 88 lifts plus 200km worth of back-country skiing.
Fly into Zurich and then take a private shuttle over the border to get to the Arlberg. And St. Anton has got to be your first stop as the most well-known of all the resorts.
Its reputation precedes itself by pairing powdery slopes by day with an amazing après scene by night. There's also an stunning village, where you can stay in a hotel from the 16th century hotel along the retail thoroughfare of Dorfstrasse, or pick something more budget-friendly from the wide variety of options available.
Lech, postcard pretty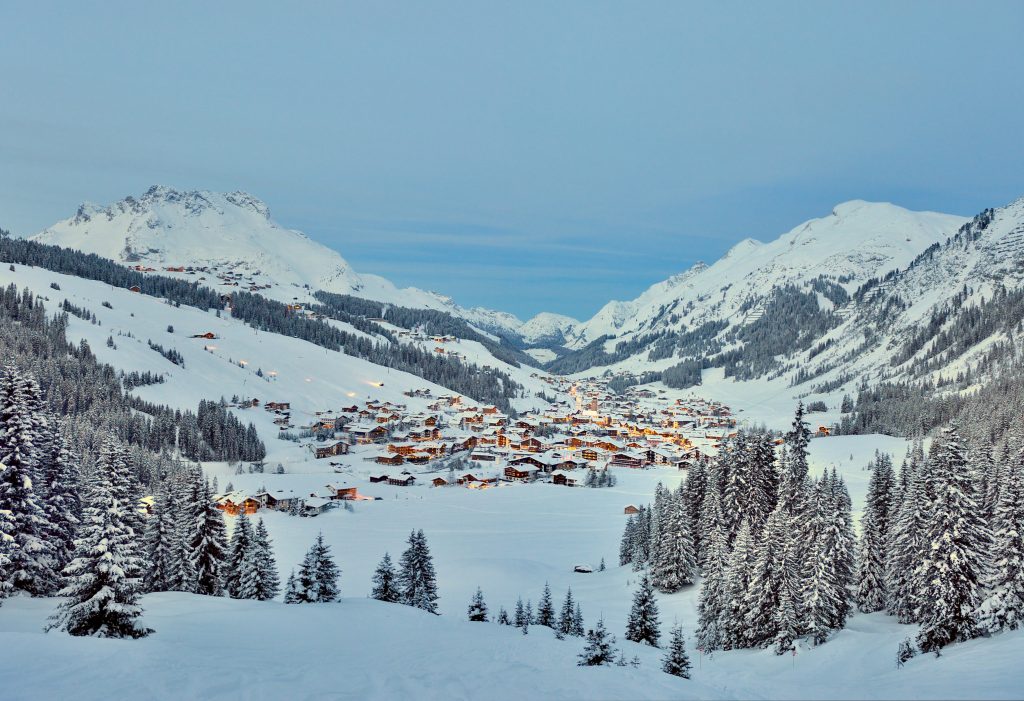 Lech is another destination in the Arlberg region, and most well-known in the area for being where European aristocracy would go to get their kicks on the slopes. The sophistication in the town is obvious – and you might like to take part in some people watching among the rich and famous – but what really matters here are the slopes.
There's plenty of powder to be found here, there's terrain to suit every level of skier and boarder, and modern lifts have you being swept up the mountain in less time than you can say "is that a Prada one-piece ski suit?"
By night, you can bed down in the 'relaxed luxury' of the Kristiania hotel, and check out a number of bars and restaurants that are a notch quieter than St. Anton but still just as delicious.
Ready to discover Austria? Find out more by clicking here.