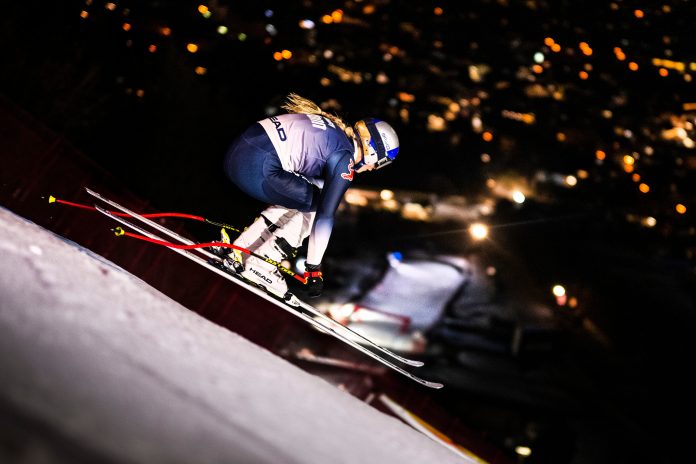 Lindsey Vonn made history this week when she became the first woman to ski the famous Streif racecourse in Kitzbuehl, Austria, home to the famed Hahnankamm ski race.
Did we mention she did it at night? Yep, another first.
Vonn borrowed the skis from US star Ryan Cochran-Siegle and had them prepared by her former service man Heinz Hämmerle. Hitting speeds of more than 100km/h at night added further drama to an already intense occasion.
She prepared intensely in preparation to push herself to the limits once again despite the severe knee injuries suffered in a career that brought Olympic gold, 82 World Cup victories and saw her crowned a multiple World Champion.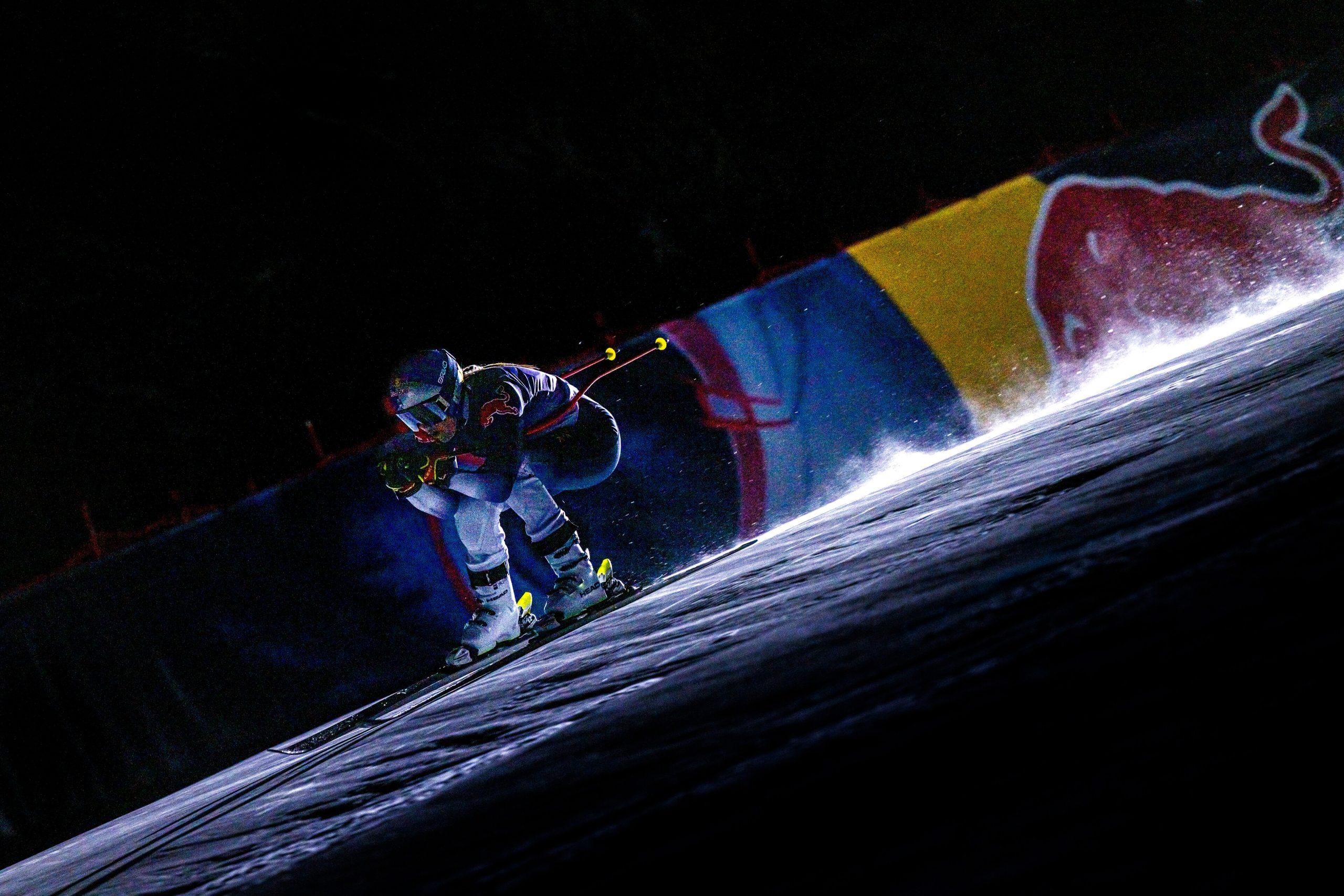 The Streif is considered the greatest challenge on the FIS Alpine Ski World Cup and it is a race Vonn could never compete in due to only men's downhill races being held in Kitzbühel.
"Only when you ski the Streif are you a real downhiller. The Streif is the pinnacle of all downhills, the most difficult course in the world. Nobody believed I could do it," said Vonn of the Red Bull opportunity.
"After all my injuries, to now get the once-in-a-lifetime chance to kick out of the starting gate here and fulfil my dream is incredible.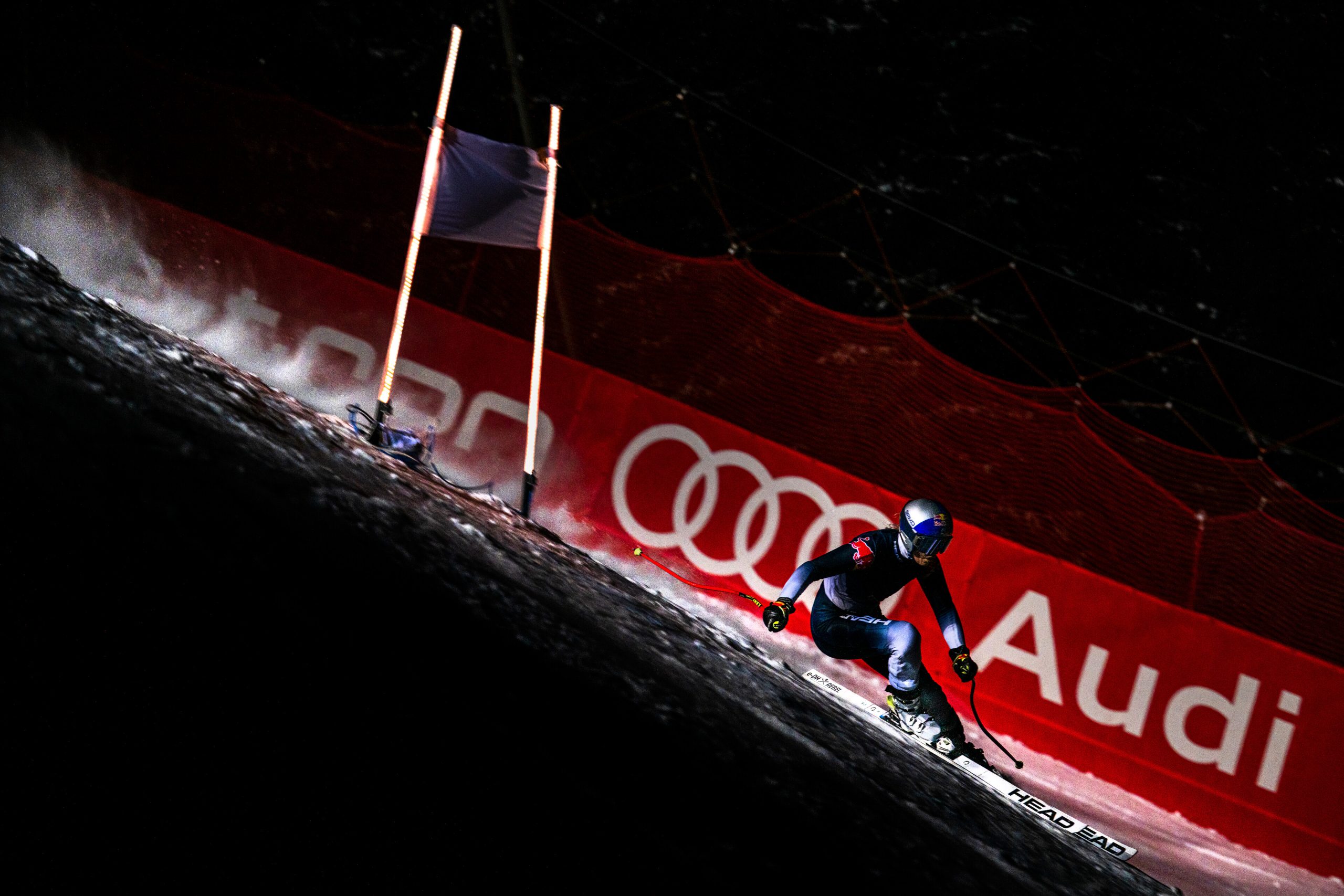 "I've always had respect for the men that raced down the Streif, but I have even more respect now, because it's one thing to go down it and another thing to ski to win; and now I can fully understand what that means. It has given me greater perspective how truly amazing these men are."
Vonn had not raced a downhill course in four years but pushed out of the start gate and entered the notorious Mausefalle (Mousetrap), with an 85% gradient.
"I felt like I was jumping over the edge of the world. I don't think I've ever been so nervous before a start in my life. I'm a thrill seeker. I'm an adrenaline junkie, and I love pushing myself to the absolute limit; being on the verge of being scared. I live for a challenge like this," said Vonn.