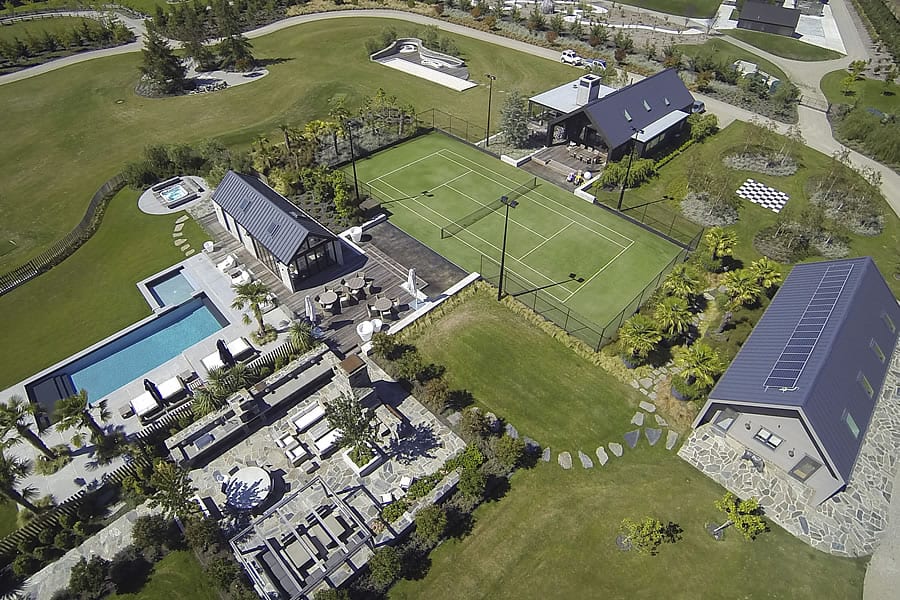 Some days my job sucks. Today is not one of them.
I am writing this from my villa on the outskirts of Wanaka in New Zealand's South Island. Not that you'd call this a villa, it's more an estate, a wonderland, a bubble in which uber rich people retreat.
They call it Horseshoe Bend Estate. 'They' are Release Wanaka, a villa management company that specialises in all inclusive homes, villas, retreats, estates, bubbles, call it what you will.
My alter ego, Mary Millionaire, is in her element. She's the one that drinks French, drives German, smokes Cuban and wears Italian and puts it all on someone else's tab that eventually ends up with me.
I don't have the heart to tell her that Horseshoe Bend is ours for only three nights for fear she will throw a tantrum and pack up the Bromley artwork under her arm from the Main House before leaving. I just can't afford to cover that kind of dummy spit.
Not that you could blame her. The wonderland we find ourselves in features a Main House, a Guest House and a Pool House. Three houses that together sleep twelve and just beg a bucks party, girls weekend, yoga retreat, family reunion, big birthday or wedding.
There's a resort style swimming pool lined with palm trees and flamingos, a sunken hot tub and a state of the art steam room. But wait there is always more. An outside fire pit alongside a petanque sand pit and a stainless steel beer pit you can fill with ice and your favourite cold ones or get 'the staff' to do it for you.
Fancy perfecting your golf swing? Try the tee.
Got kids? Throw them on the kids trampoline and playground.
Love tennis? A private coach will come and play with you day or night under the lights.
Yes, there's still more. A lake they call a pond complete with fountain, sustainable vegetable garden, an edible forest and an outside entertaining area with pizza oven and open fire worthy of a Justin Hemmes gourmet pub.
The ever present mountains act as an amphitheatre on all sides with the Hawea River nearby and you'll find Wanaka a five minute drive down Albert Town Road. Unless you have a helicopter, then you can use the retreat's heli pad on the main lawn. As you do.
Mary loves the quirky elements of style and design. The heated bathroom floors, the giant pots that act as outside lamps, the pink flamingoes, the exposed stone, the blackened timber, the wood piles, the sheep that run to the gate, the lounges to sink into and the high tech lighting, security and media systems. And the art, she loves the art. Beautiful splashes of renowned artist colours that brighten the neutral tones.
Of course we fought over who loved Leungo Lippe, our private chef, more. Lippe worked under Marco Pierre White in London and spent time at Criterion and L'escargot in London. He also worked at Red Sage in Washington and Pegasus Bay in New Zealand before opening Botswana Butchery in Wanaka and Queenstown.
He is now the name behind BoaBoa Food Company private catering and served up activated lentil soup with prawns as our entree before sticky ginger rice with twice cooked slow roasted pork belly and sautéed bok choy. This was followed by creme brûlée and a thousand compliments (from us to him).
Don't tell Mary but Horseshoe Bend Estate is actually affordable. The main house sleeps 6 and can be rented for NZ$1250 a night which when split amongst three couples is cheaper than most hotels in peak season. You could take over the whole complex from NZ$2500 for 12 people too.
Mary would prefer to keep it to herself though, she's like that.
For more information on Horseshoe Bend Estate visit Release Wanaka.
Rachael Oakes-Ash was a guest of Release NZ, Ski Tourism Marketing Network of New Zealand and Air New Zealand