Jackson Hole just upped the ante on their already rocking multi day ski and snowboard camps. For many mindfulness isn't new and the need to breathe and be present in a world completely gone mad is more pressing than ever. Enter Jackson Hole's new Mindful Ski and Snowboard Camp inviting skiers and snowboarders to put down the smart phone and truly live in the snow moment.
Whether you already engage in mindful practice or are completely new to the idea, if you are an intermediate to advanced skier or boarder then this camp from January 31 to February 3 is for you. 
We sat Mindful Camp Facilitator, professional ski instructor and Mindful Coach Jan Hoath, down for a chat to get the lowdown on what it's all about. 
These are her answers.
What is mindfulness?
Mindfulness is a particular way of paying attention that allows us to be aware of the present moment experience (thoughts, emotions, sensations from the body) without judging or needing to identify with what is noticed. When aware, one is better able to engage in their life experience deliberately and with choice.
Mindfulness is possible when we remember to pay attention to what is currently happening, rather than being on autopilot. It is truly a gift that we all have, but don't always remember to access. It allows an awareness of mind, body, soul, and nature that is not otherwise available to us amidst the "noise" of everyday life. 
​​

How can we use it in everyday life?
In everyday life, mindfulness allows for an ease, grace, and flow that is in some regards beyond explanation. When one makes it a priority to be 'mindful', the world opens up to reveal details and awarenesses that were once either muted or non-existent.
With enhanced awareness, comes greater choice in every moment whether it is the food one eats, the conversations one has, or the actions one takes throughout their day. By being present and mindful one can change a pattern, take a different route, or make a new choice rather than following an unconscious default pattern.
​​

How can we use it in skiing or boarding?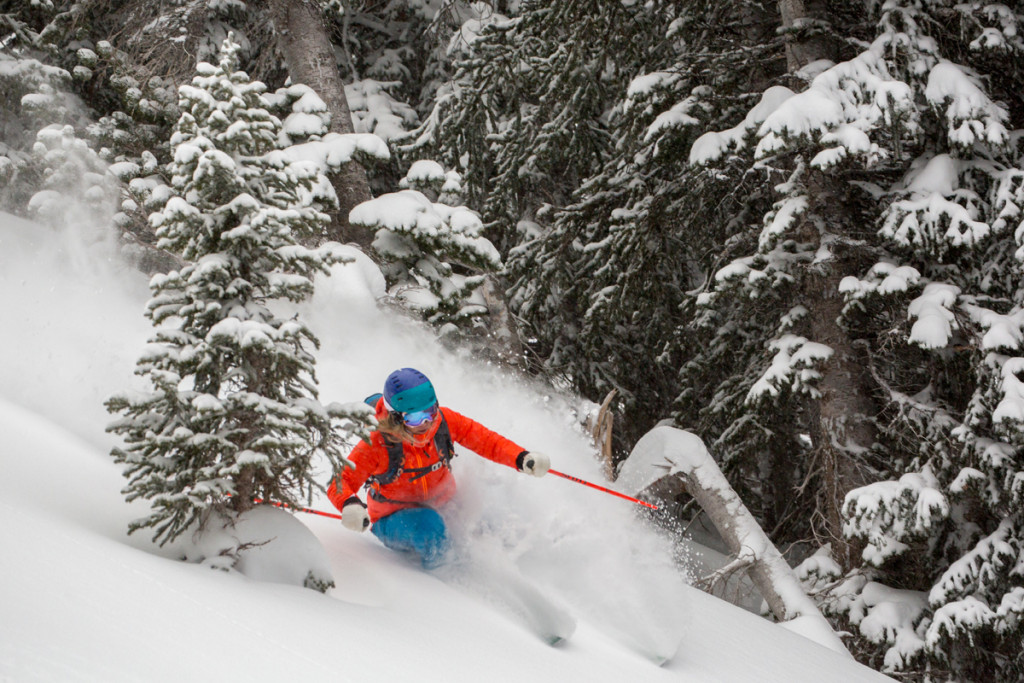 Life is a full body experience. In that experience, we are privileged to participate in a full range of emotions from pain, to peace, to pleasure. Millions of people each year are drawn to do this one simple full body experience of skiing or 'slide' on snow. Bringing mindfulness to skiing takes this full body experience to a new dimension as it brings greater awareness to the joy of the 'slide' inside our bodies and the magnificence of nature that surrounds us outside.
Mindfulness evokes what scientists call a state of "direct experience" in which the brain functions through the senses in real time. This 'real time' feedback allows for the integration of the mind, body, soul and nature connection on the slopes while enhancing the pleasure of the skiing experience, quieting any mind chatter, and maximizing the moment to moment adjustments required as one takes in the terrain they are skiing on, the skis they are skiing on, the functioning of the body to stay upright and turn. 
​

Can mindfulness really make us a better skier or boarder? 
Yes! Mindfulness can absolutely make us a better skier or boarder as it provides a wholistic approach to the nature of being human as we slide! While traditional ski instruction caters primarily to the "auditory", "visual", and "kinesthetic" learning processes, mindfulness provides depth and dynamics that make it more intuitive to the individual as one learns by "direct experience" which can be more immediately integrated and applied.
Mindfulness further assists in addressing fears students may have from either negative past ski experiences or other inhibitions one has absorbed over a lifetime that may not even be ski related.
Mindfulness also helps with muting the mind chatter of the inner critic as well as any thoughts related to one's personal or professional life that may be a distraction from the skiing experience.
​

How and why did the mindfulness ski and board camp come about?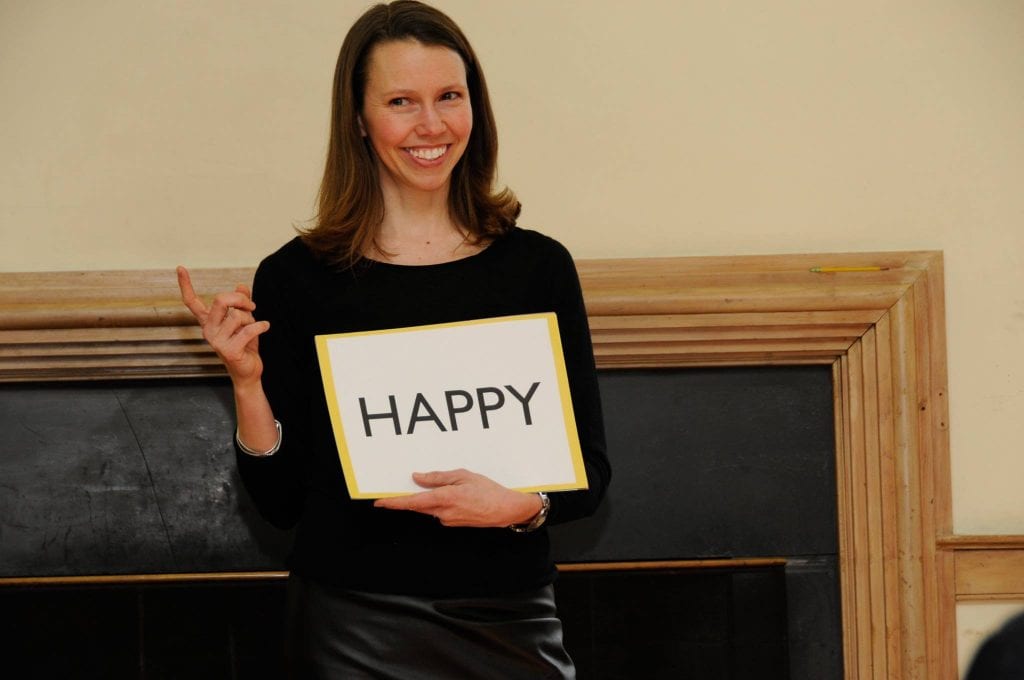 The Mindful Ski and Snowboard Camp has been a longtime vision of Jackson Hole Mountain Resort owner, Connie Kemmerer. A lifelong wellness advocate, Connie first brought this vision to the slopes of Jackson Hole 5 years ago by bringing in mindfulness expert John Travis. 
The inspiration remained and was reignited this past year when a group of us met to reconsider the idea of reviving and redesigning the Mindful Ski Camp. Jackson Hole is widely known for its "Steep & Deep" and "Women's Elevate" Camps yet the interest for something more has been evident for a while. I was privileged to be invited to sit in those meetings with Connie, as part of the JHMR ski coaching staff for the camps and as a life coach off the slopes.
I believe it was my passion and affinity to integrate mindfulness and skiing, which were already showing up in my own ski instruction that lead to my engagement in the camp as lead facilitator. As the conversations continued and the excitement built, the opportunity arose to draw in further mindfulness experts both the internationally known, Mark Bertolini and Susan Bauer-Wu, and Jackson Hole-based athlete and Mindfulness-Based Stress Reduction (MBSR) teacher, Sasha Dingle. 
What will participants experience during the camp?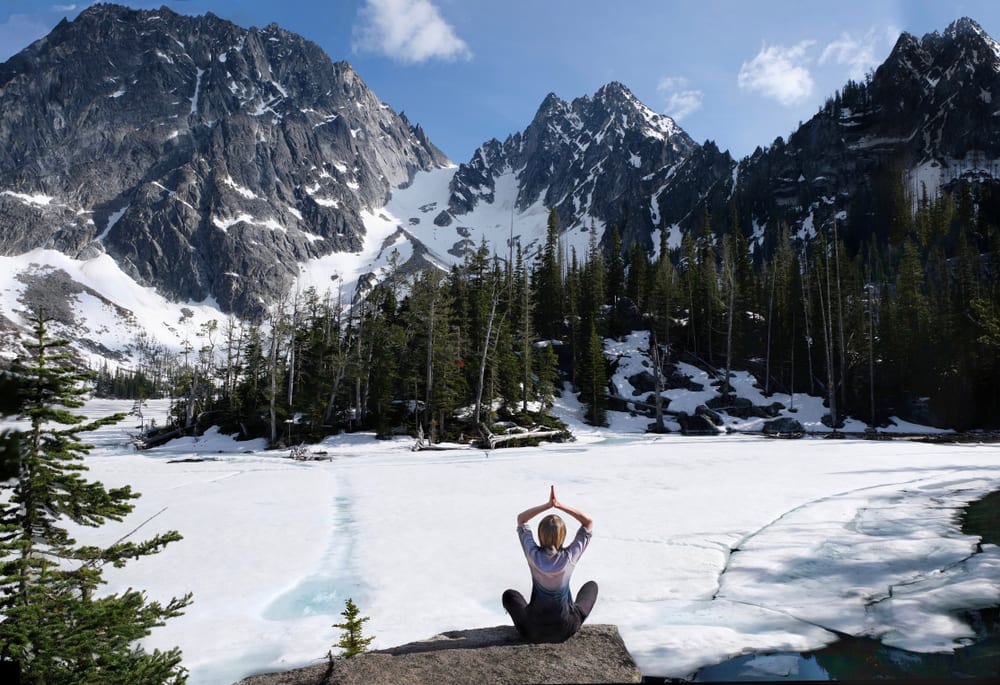 Participants attending this year's Mindful Ski and Snowboard Camp are in for a magnificent experience as they receive a journey through mindfulness on and off the slopes in the majestic spirt of Jackson Hole: wild, humble, and heart. We will begin our day together with meditation and transfer these experiential processes to the snow where our highly trained ski coaches will further integrate mindfulness into the skiing portion of our day.
Participants will receive early lift privileges and get to "play" with mindful skiing in ski groups formed based on skiing ability. The Mindfulness program will continue after lunch off the slopes further incorporating a variety of mindful techniques, experiences, and community conversation.
The ultimate intention of the Jackson Hole Mindful Ski and Snowboard Camp is to provide participants with the gift of experiencing fully the body, mind, soul and nature connection of mindfulness, coming away with a meaningful ski vacation having been touched by the spirit of Jackson Hole and a renewed or greater sense of the power of mindfulness in their everyday lives.
Interested? Check out the Mindful Ski and Snowboard Camp details here.