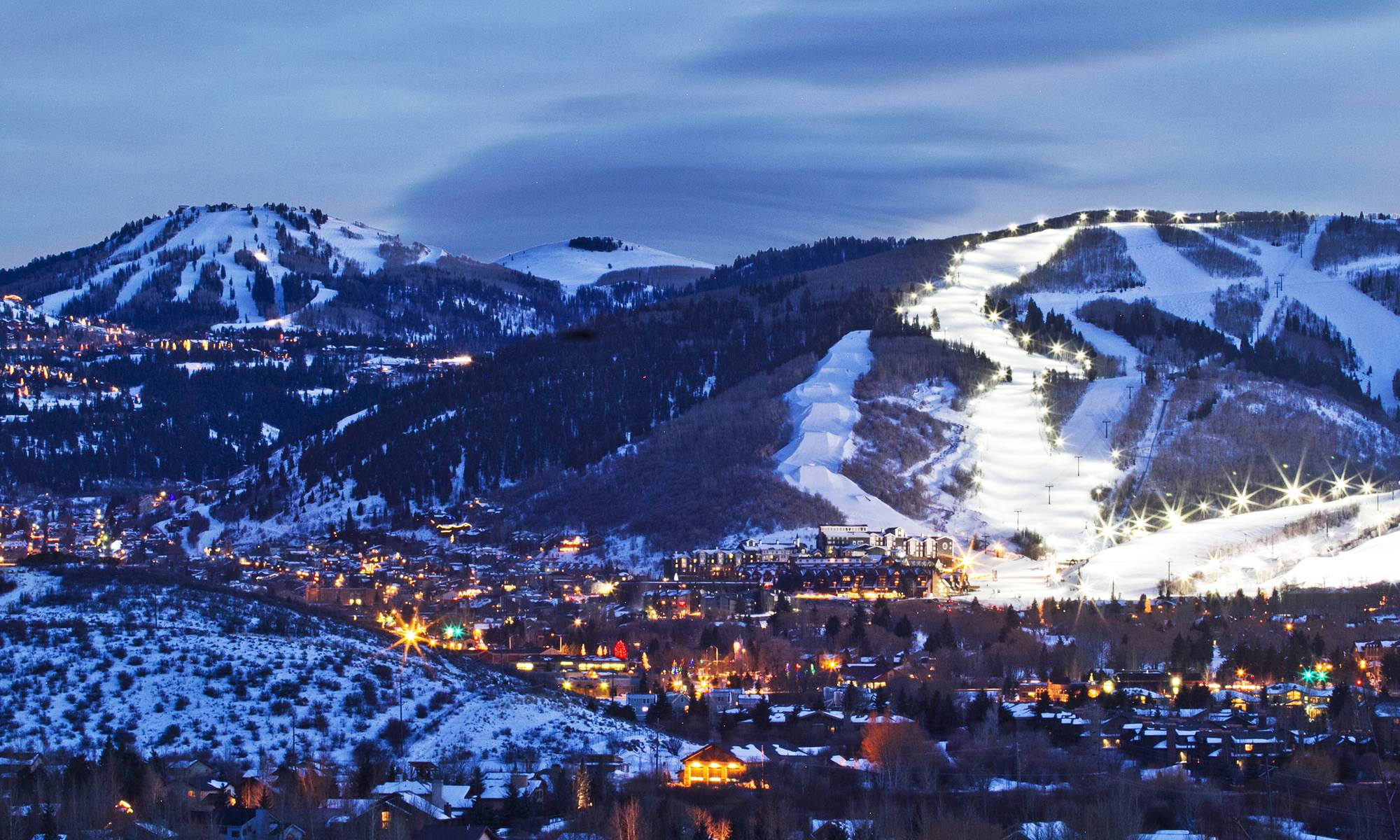 Considering Park City? @MissSnowItAll offers her take on the best of this ski town loved by Aussies.
As a ski journo with Fairfax and other outlets I have been coming to Park City to ski for a decade, this year I stayed for more than the season and called old town, downtown, home and dove right in. Here's my take on the best of this mountain town from food to cocktails to adventures, skiing and more. I've done the research so you don't have to.
Let's talk about the snow
Here's the thing about Park City.  Both Deer Valley and Park City Mountain ski resorts call Park City home. That's a bonus, right there. But take a short drive from 45 minutes to an hour and you could be in Solitude and Brighton or Alta and Snowbird or schussing the slopes with Robert Redford at Sundance Resort. Take a longer drive up to 90 minutes and you could be at Powder Mountain and Snow Basin. Then there's Brian Head, Cherry Peak and Eagle Point. Plus heli skiing and cat skiing.
I had some of my best in resort powder skiing in Utah in January this year. Super light, super dry, super deep snow.  I swear we were heli skiing at Park City Mountain, but we took a chair instead.
[srizonfbvidsingle id=1520791337935164]
At Deer Valley there were no lift lines, none, on a three day storm powder day and at Alta it was just me, a friend and the trees.
[srizonfbvidsingle id=1509716935709271]
Need we say more?
Best mountain adventure
Whisper Ridge Cat Skiing officially launched this season after a softer opening last year. It is remote, very remote, two hours from Park City and then some, remote. This is a good thing. Sixty thousand acres of skiable cat accessed terrain means fresh tracks every day and a yurt village on the top of the mountain means sleeping out toasty warm in the wilderness with gourmet dining and sunrise breakfast.
Best new restaurant
Firewood on Main. Chef John Murcko uses flame and embers and thirty years of experience and passion to create some of the best dining fare going in Park City. The fourteen foot long wood stove utilises different woods to create depth of flavours with some of the best beef from Snake River Farms and Bear Lake alongside Lone Star Lobster and other quality providores.
Trust me, I thought this was going to be a 'themed restaurant' but instead discovered a cool finer dining experience worthy of any big city. The interior alone is stunning with high ceilings, exposed hardwood, leather elements and a giant kitchen window so you can watch the happenings within the kitchen den.
Best restaurant
Handle Park City will forever stay in my heart (and on my thighs). From the day they opened they have consistently served up damn good food with flavour, some dishes with a Japan fusion twist, some with a southern American bent, all made to share with friends. Service is top notch, vibe is hip and happening. I have never had a bad meal here, and I have been here a lot. Just ask my thighs.
Best bar
Call me old fashioned but j'adore No Name Saloon. Blokes may not love it so much, on any given night there's seven men to every woman. But that's not why I love it.  Drinks are typically ski town overpriced, the service erratic and there can be a line at the door to get in but this all just adds to it's charm.
From the rooftop bar to the memorabilia hanging from the ceiling downstairs, this is a place you come to make new friends, mingle and take in a classic ski town bar that will stay forever (you won't because Utah laws means they stop serving booze at 1.00am).
The Veuve Yurt The Montage at Deer Valley and the Saloon Bar at the High West Distillery are worthy mentions, as is OP Rockwell for cocktails and live music.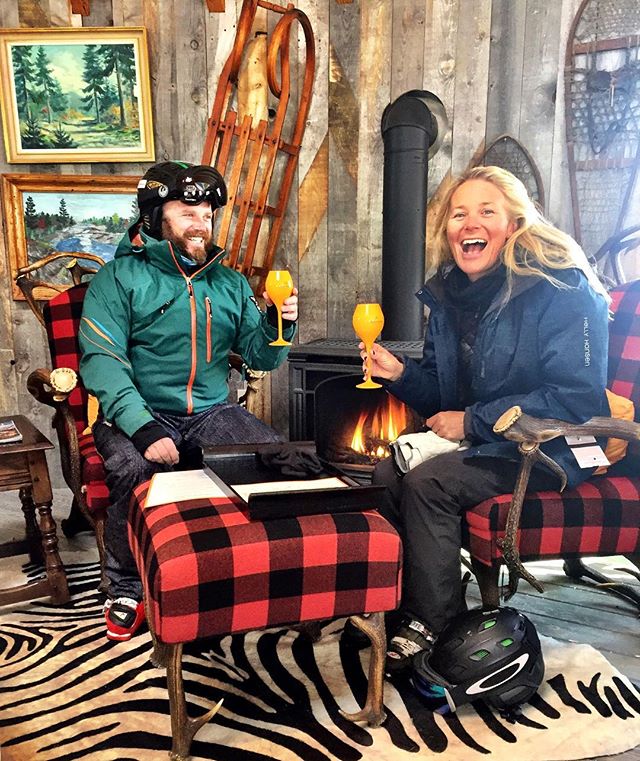 Best cafe
There's more than one in Park City to be honest. If I had to give it to one then I'd give it to two. Five 5eeds and Harvest. Both serve fresh inspired food made with love from scratch. You won't find a breakfast burrito in sight, nor will you have to bus your own tables. What you will find is fresh micro herbs and mouth watering presentation.
Best coffee
This is tough. Why? Because I've gone from mountain towns that should hang their heads in shame before serving up the slop in a mug they call cawffee to spending the season in a town now setting the bar for coffee in ski towns.
For consistency it has to be the new Campos at Park City Mountain every time. You know you are never going to get a bad coffee here thanks to coffee entrepreneur Will Young's dedication to quality control and you'll get a dose of home with Aussie accents working the coffee beans too.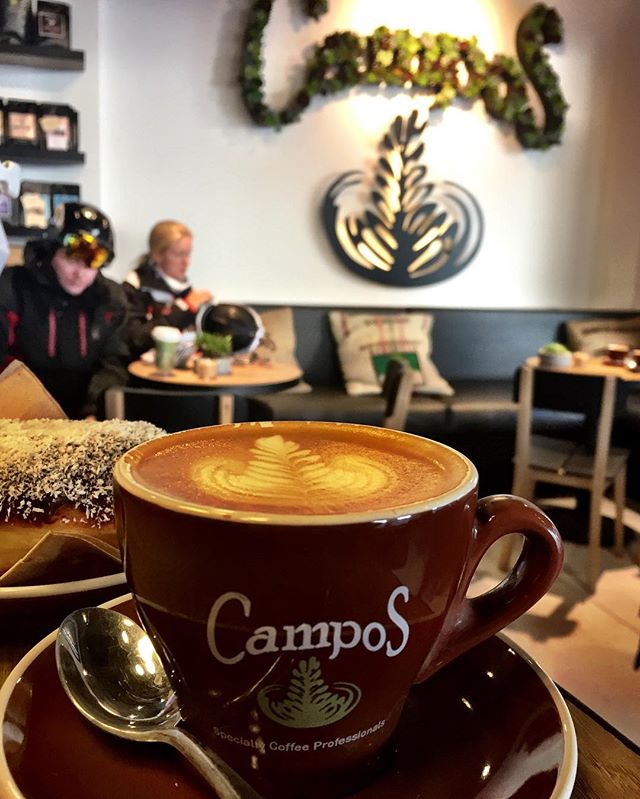 For flavour, try the Aussie imported Mio Coffee beans at Five 5eeds and grab a lamington on the side or a cold brew come summer time. Still thirsty? Try Harvest Cafe or Ritual Chocolate. Harvest employed local beanery, Hugos Coffee, to create a bean blend specific to Australian palates. Ritual acts first as a chocolate factory, second as a cafe with barista coffee.
Best avocado toast
Harvest, hands down. Just go, order it, add bacon or not, add poached eggs or not, eat it, then thank us later.
Best on mountain food
Ski in to Stein Eriksen Lodge and hand over your cash for The Skier's Buffet. It really is off the hook and I am surprised anyone can actually ski afterwards.
If you want something lighter try Silver Lake Lodge Bald Mountain Pho at Deer Valley for $10.75 you can get a fresh Asian chicken salad. Yes, $10.75, and in true Deer Valley style it's really good.
I must, however, mention, the Viking Yurt dinner at Park City Mountain, it's technically not a ski in ski out experience as it's after dark with a giant sleigh filled with revelers taken by a cat up to the top of the mountain for delicious Norwegian fare. But if I mention this then I have to mention Fireside Dining and Seafood Buffet at Deer Valley, both also after dark but also still on the mountain.
Best healthier food
Vessel Kitchen is faster food with health attitude. You'll find them down in Kimball Junction. If you're paleo, gluten free, vegetarian, organic obsessed, allergic to life, then there's something here for you and trust us, it will be delicious.
Fairweather Natural Foods for the Funky Monkey peanut butter protein smoothie. At one stage this was a daily ritual in my life during peak season.
My Liquid Garden for juice, cold pressed daily. Though be warned, with the exchange rate a green juice in a glass bottle ends up being closer to AU$15.
Best fitness studio
This is also a hard one to choose. Park City is built for fitness freaks, in and out doors from Pilates reformer to hot yoga, spin classes and more.
The Beau Collective is a personal favourite but just to let you know ahead, this is very American. If Lululemon, Oprah and Martha Stewart were to have a design baby that baby would be The Barn at Beau Co. The walls of the work out studio are filled with motivational quotes, and I mean filled, as is the floor, yes the floor. When you get up be prepared to high five or clink knuckles with fellow beau co'ers, it's 'the beau way.'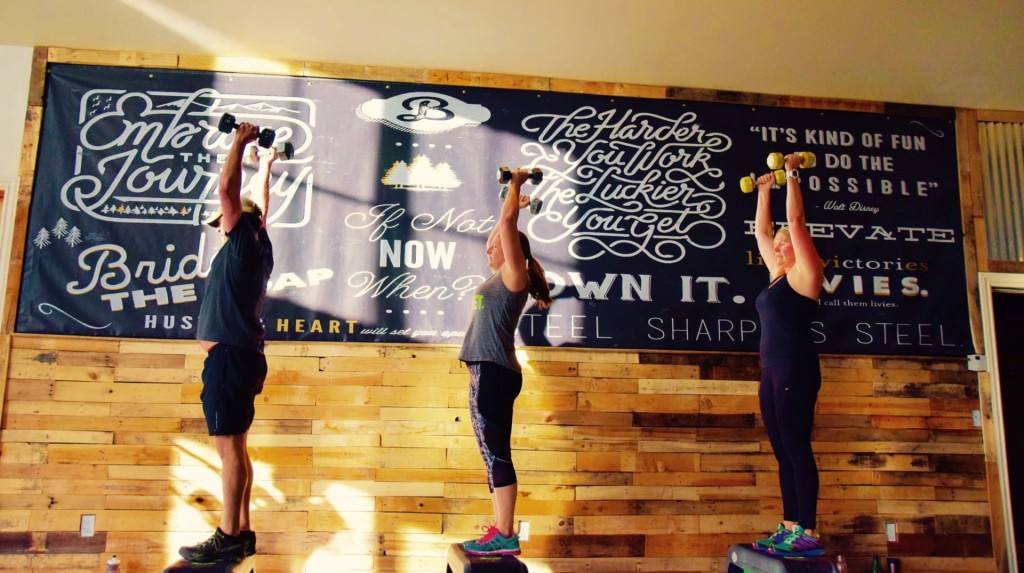 There's a cute lounge come lifestyle store come health bar for Beau Co members next door and Lindsey and Whitney (co-founders) offer HIIT style classes throughout the week plus stretch and spot classes on weekends.
This has a definite community feel and you don't have to be an extreme athlete to workout here.
Best winter hike
Grab yourself a sled. Not just any sled, a sled with handles, you'll need them to steer. Throw on some yak tracks under your sneakers and head up hill on the Iron Canyon trail. It will take you about an hour to reach the look out with a vista across downtown Park City and the ski hills.
Once you've recovered from the uphill battle, strap yourself onto your sled and head back down the way you came, it will take a third of the time and be five hundred times the fun. But, watch out for trees. No, really, watch out for trees.
Best shopping
The Outlet Malls for cheap Adidas, TJ Maxx if you have a spare hour to rummage, Exchange Consignment because one man's junk is another woman's treasure (so to speak), Cake Boutique on Main for urban fashion minus the gypsy cowboy look so many ski towns offer up and Joli at Kimball for the same reason.
Best spa experience
Align Spa for massage, ask for Mary.
H2Blow Dry for a wash and dry for $40. Book ahead, especially during Sundance.
Nails La Belle for manicures and pedicures at Quarry Village.
Best for big and little kids
S'mores at The Montage at 4pm. Yes, it's free. A S'moregasboard of house made marshmallows in different flavours, graham crackers and chocolate for do it yourself sugar pleasures over an outside fire pit.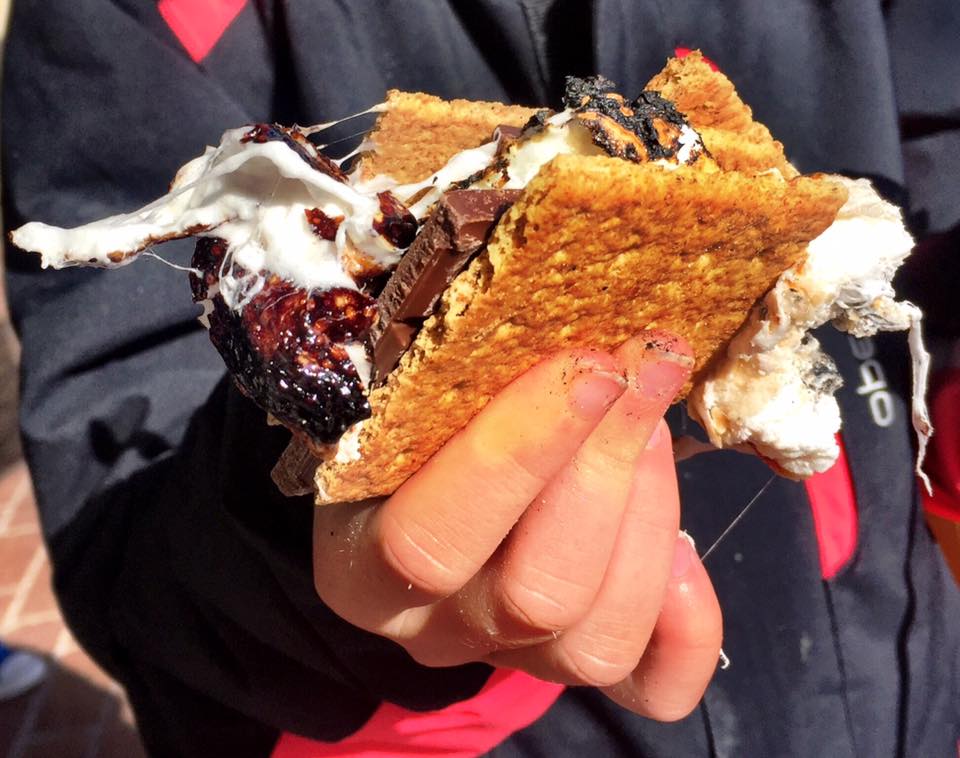 Best hotel
For big and fabulous head to The Montage in Deer Valley and The Waldorf Astoria in The Canyons. For swanky residences with all the hotel trimmings head to the new Stein Eriksen Residences, for Conde Nast boutique chic then bed down at the super slick Washington School House, for best hotel yet to come turn your eyes to Blue Sky Ranch and wait patiently as the diggers turn the earth to create what is destined to be a destination hotel with global luxe touches.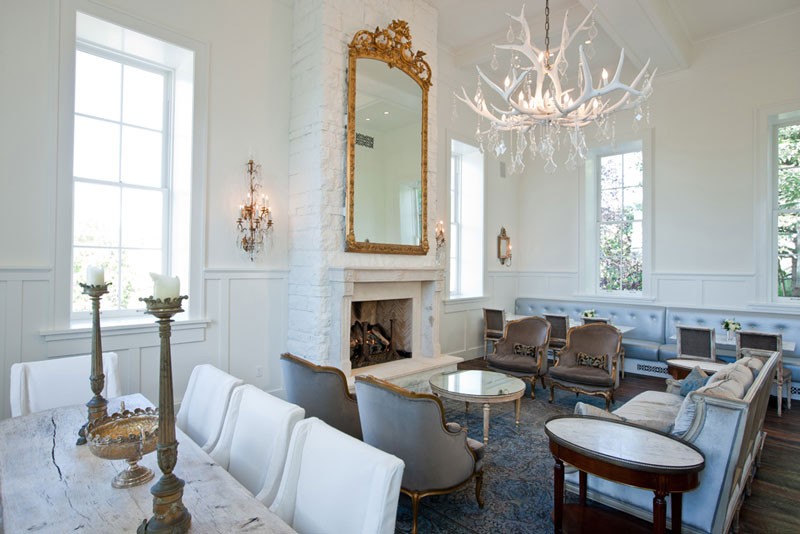 Best On Mountain Event
The FIS Freestyle World Cup at Deer Valley brings the world's best mogul and aerial skiers to Park City and throws them down and off some of the best mogul and aerial jumps in the world and they do it under lights. Come nightfall the marquee is rocking with top notch catering and an outside terrace with a prime view of the competition. Over five thousand people gather at the base of each competition area to cheer on their nation's competitors to the beat of pumping music from a local DJ and commentary from the likes of Johnny Moseley. It helps that Aussies regularly win medals.
Best off Mountain Event
The locals don't love it because, well, crowds, but Robert Redford's The Sundance Film Festival has annually put Park City on the map every January since 1981. PIBS (people in black) line the red carpets set up all over town as over 45 000 people partake in the largest indie film festival in the USA.