The Johnson family have recently taken over the Refre Hotel in Myoko, Kogen. They've filled us in on all things Myoko-related, so that you know where to ski, what to do and where to eat in this traditional Japanese onsen town which is surrounded by national forest.
Why Myoko?
We wanted to be part of a local community with a Japanese flavour, not an Aussie resort in Japan. Myoko ticked all the boxes. It gets awesome snow, some of the driest powder going around and is quiet, that means no lift lines.
Its location allows for day trips to neighbouring large resorts and attractions, which are easily accessible for those who don't ski or snowboard and wish to immerse themselves in the Japanese culture. Myoko is perfect!
Favourite Ski Run
The best in Myoko is the longest run in all of Japan, a top to bottom ride or ski down Suginohara (roughly 8.5km).
Best run on a powder day
If you like quiet (no friends on a pow day) head to Sekionsen. There are two lifts, no queues and a true winter wonderland.
Favourite après spot
Nomosa! A small bar with tappas and tasty drinks.
Favourite on mountain dining
In Mitahara Food Court, below the mellow tree line you can find Japanese style dining, where you can eat until you cant move! There's even an in-house bulldog!
Favourite village dining
Panorama Cafe – walk through Myoko Snow Sports to find a perfect place to have breakfast, lunch or dinner. There is an open fire and a relaxed vibe with a menu to die for. The perfect place to go and warm up!
Must-do snow activity
Night skiing – Myoko is home to some of the most beautiful lit up night time pow runs.
Best hot chocolate
Full Circle – Tedd makes the best hot chocolate in town.
Best breakfast
Full Circle – where you go for your smashed avo and egg needs! This little cafe is where Australia meets Japan. The staff are friendly and the breakfast is ALWAYS delicious.
Favourite non-skiing/boarding activity
Exploring all of the natural Onsen's Myoko have to offer. Even grab yourself a beer or wine whilst overlooking the mountains.
Favourite date activity
Go to Cha-Cha, where you can cook your hot pot right in front of you! It is run by a Japanese couple and is cute and cosy!
Best activity in resort or town for kids/family
Why not take the kids on a snowmobile adventure! The smiles will be so big their cheeks will hurt!
Where do you take visitors to impress them?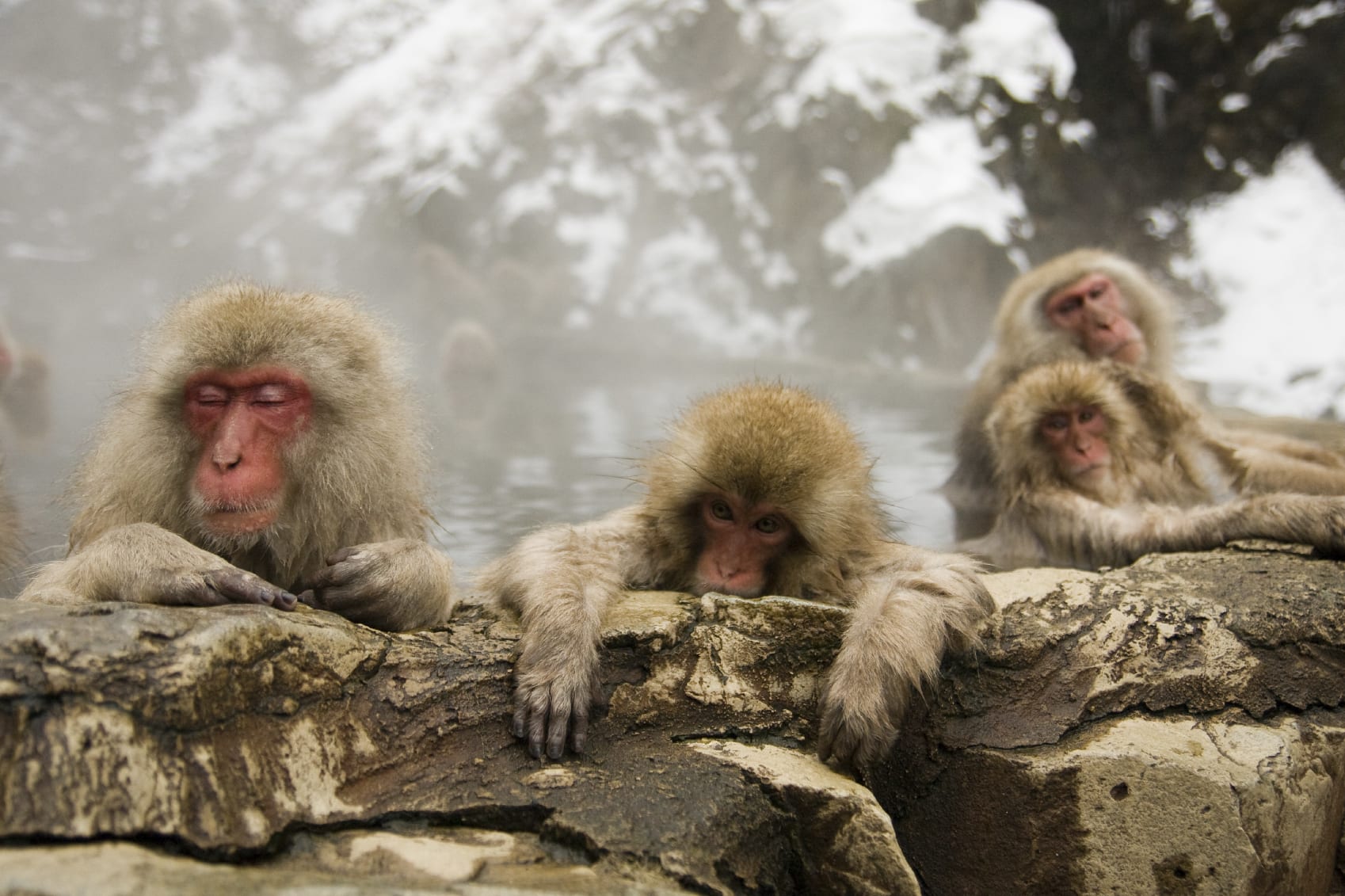 See the snow monkeys bathe, a short walk from town. Go on a snow-shoeing/telemark ski adventure and enjoy a hot lunch on a snow built table and a hot chocolate that is irresistible.
What should visitors not leave your resort without doing?
We would highly suggest snow-shoeing to the local waterfall Nayama. Tucked away but not too hard to find if you have us to guide the way. Also, don't forget to eat a crepe with your choice of toppings on the main street.
What item should visitors take back with them?
Japanese chewy lollies! Lets be honest, lollies don't get much better than those.