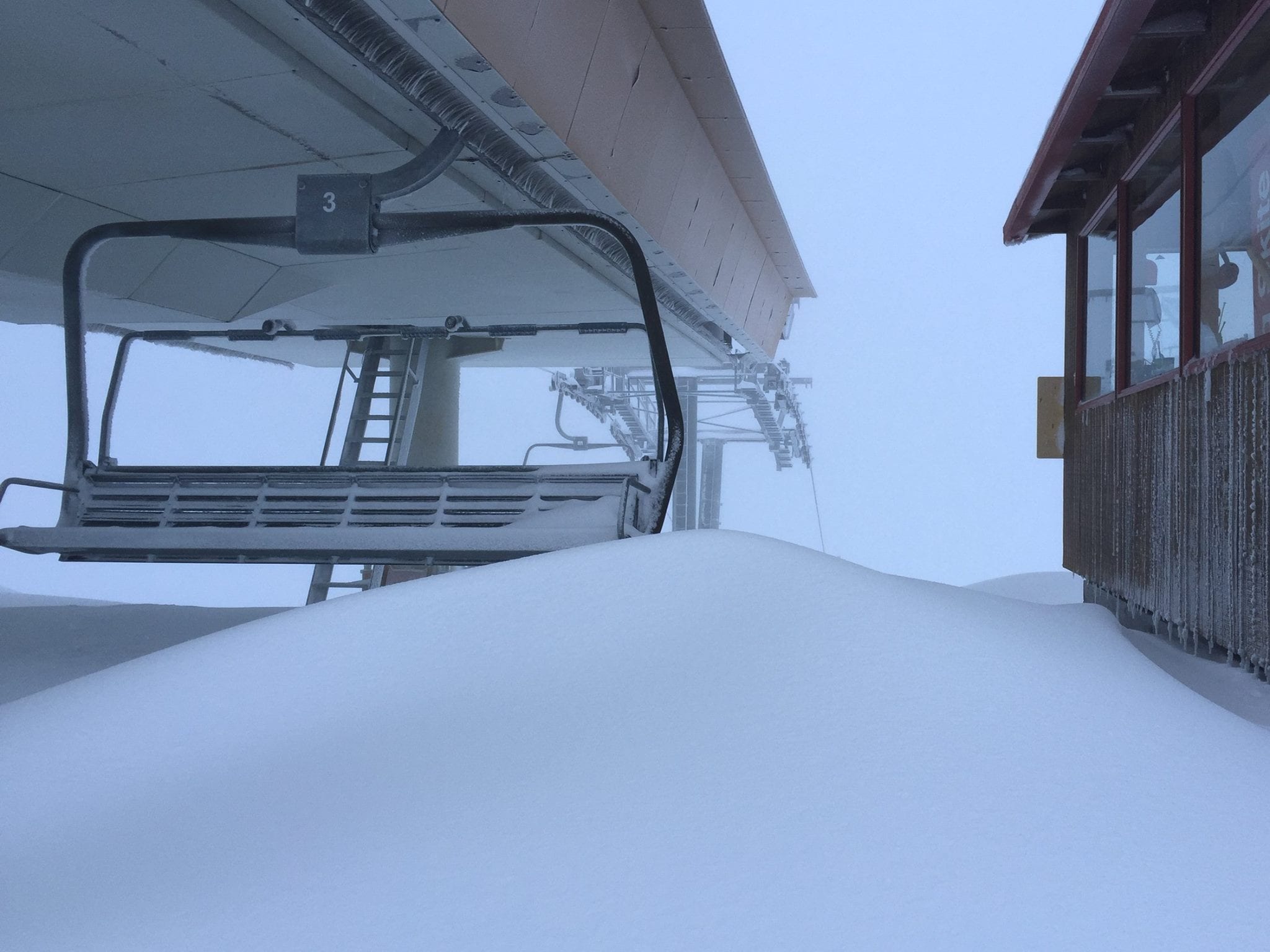 Get excited people it is game on across the ditch as New Zealand's South Island is bang smack in the middle of another blizzard.
[wpvideo RK3PnxVQ]
Coronet Peak is reporting 40cms of fresh thus far, Treble Cone is calling the same at the top of Home Basin and Mt Hutt is too (Thursday). There's up to 1 metre predicted earlier and it's still snowing so we may yet see the goods – fingers and toes crossed.
Check out Mo Rush trying to get to her car at The Remarkables from @bare_kiwi on instagram.
[wpvideo 8kAUCGYf]
UPDATE Thursday night: Mt Hutt reporting 90cms already at 7.30pm Sydney time.
Friday morning update: Over a metre of snow has fallen at Mt Hutt and surrounding ski areas and 65cms plus at Treble Cone and Cardrona near Wanaka
This is what Treble Cone woke up to this morning. Friday.
[wpvideo Q6Xrhi9q]
And this is what Treble Cone looked like once the sky broke blue.
Check out our gallery of images from the South Island this week.
Have you got pics from on the ground in New Zealand? Tag your instagrams #misssnowitall and share the love.
Join our Facebook.com/misssnowitall chit chat.