So you're planning your ski trip to Japan. You want somewhere that's easy to get to, and where you can meet other like-minded snow lovers.
Maybe you want something family-friendly, or maybe a place full of fellow backcountry lovers.
Most of all, you want easy access to the amazing snow that Japan is so famous for – and you want to find all those tucked-away spots with untouched powder.
Welcome to Moiwa Lodge, the hidden gem of Niseko.
The legendary story of Moiwa Lodge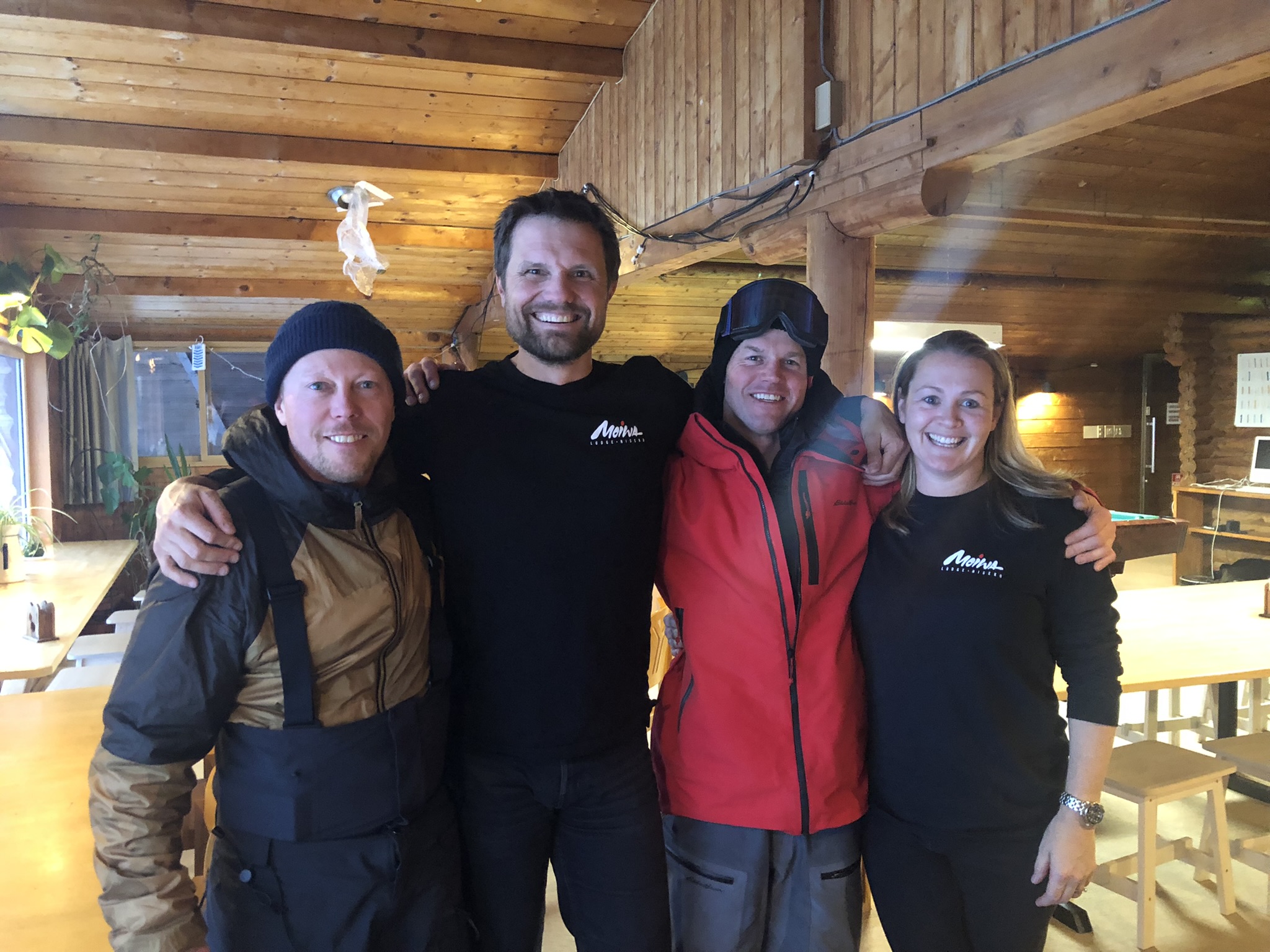 Moiwa Lodge is owned by Dirk and Erin Nannes. You might recognise the last name, as Dirk is a sports legend of sorts.
Former Aussie and Dutch cricketer, FIS WC Mogul Skier and now commentator, Dirk is a big deal to many… although in Japan, he's just the humble guy behind the bar at Moiwa, giving advice on where to ski next.
Dirk and wife Erin spent years travelling to North America, running ski and snowboard camps, but were finding that accommodation options were increasingly unreliable and the snowfall was erratic.
In 2007, they followed the Aussie crew to Niseko. While there, someone mentioned a 100-bed lodge up for sale in Moiwa – and they fell in love.
About 20 minutes from the main hub of Hirafu, Moiwa is close enough to the action to enjoy everything on offer, and yet still holds the charm of a rural and sleepy ski village.
It helps that it's on the doorstep of one of the less crowded resorts, Niseko Moiwa. Receiving just as much snowfall as the four resorts on the Niseko United pass, Moiwa has the benefit of no lift lines and the most incredible backcountry and sidecountry terrain.
"Even now, I can work in the office until 10.30am, and I know there will still be untracked powder out there," Dirk says. "There are spots right through until the end of the day where not a single person will go."
Between commitments, they've spent years renovating the lodge and turning it into the best Japanese ski lodge in Niseko.
It remains the only place in town that has huge communal areas in the true lodge sense, where you can bunker down, feel at home and enjoy that true sense of community.
Paradise for skiers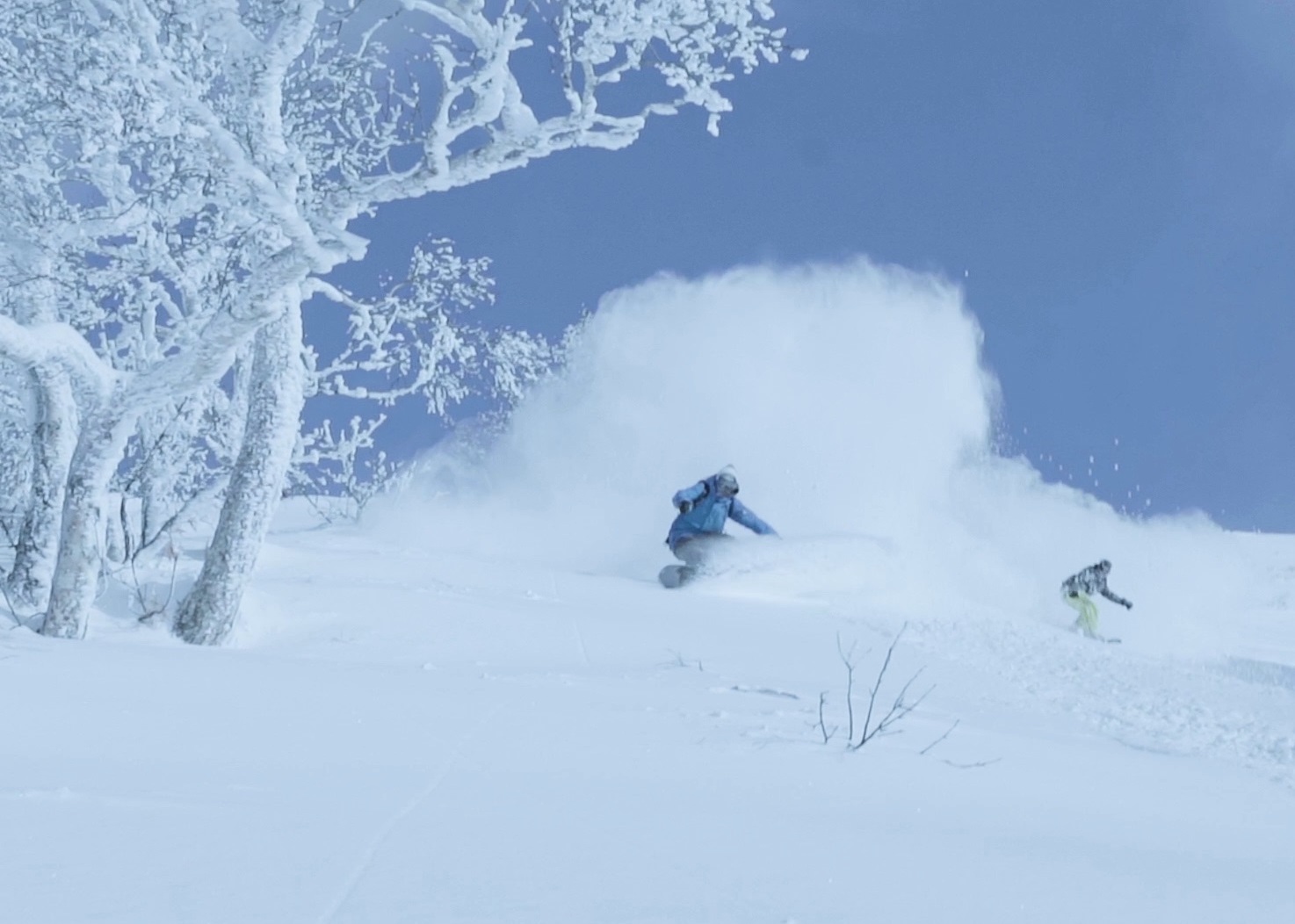 The best thing about the lodge is just how close it is to the lift.
"Most people's jaws hit the ground when they realise, upon arrival, that the Moiwa Ski Resort lift is literally just across the other side of the car park," Dirk explains.
"You walk up there the morning, about 80 metres, and at the end of the day you can ski right back to our front door."
Powder hounds will be in their element, with excellent sidecountry and backcountry access from the lifts at Moiwa Ski Resort. Dirk can link you up with the very best of backcountry guides – or you might just meet them anyway, in the bar of the lodge.
And as you're on the doorstep of other nearby resorts, it's easy to take a day trip to explore Kiroro, Rusutsu and the four areas of Niseko United – Grand Hirafu, Hanazono, Niseko Village and An'nupuri.
Shuttle buses run from the lodge to Niseko United each day, and there are two weekly buses over to Rusutsu.
The range of terrain ensures there's something for everyone, even those more keen on the groomers or beginner slopes. Plus it's easy to get to everything, ensuring less of a trek in ski boots and more time on the slopes.
Moiwa Lodge accommodation options
Fresh renovations have resulted in a lodge that's both comfortable and easy on the eye, with accommodation options for every type of traveller.
Dirk and Erin have four kids, and have created family rooms that work perfectly for little ones – including bunk beds and little touches like Lego ready in the rooms upon arrival.
As a safe, kid-friendly venue, doors are left unlocked, and kids are welcome to use the communal areas of the lodge like their lounge rooms, to relax and hang out with mates at the end of the day.
There are also self-contained cottages onsite, perfect for groups or for families wanting more privacy; and twin and triple rooms for smaller groups.
On the other end of the scale, solo travellers are well-catered for with the nicest dorm beds to be found in Niseko – complete with curtains, individual lights and brand new bedding for a cosy spot to rest your head after a big day on the slopes.
It's all friendly and affordable to boot, with nearby onsens (three within walking distance) and incredible, authentic restaurants in the area rounding out the Moiwa offering to make it oh-so-tempting.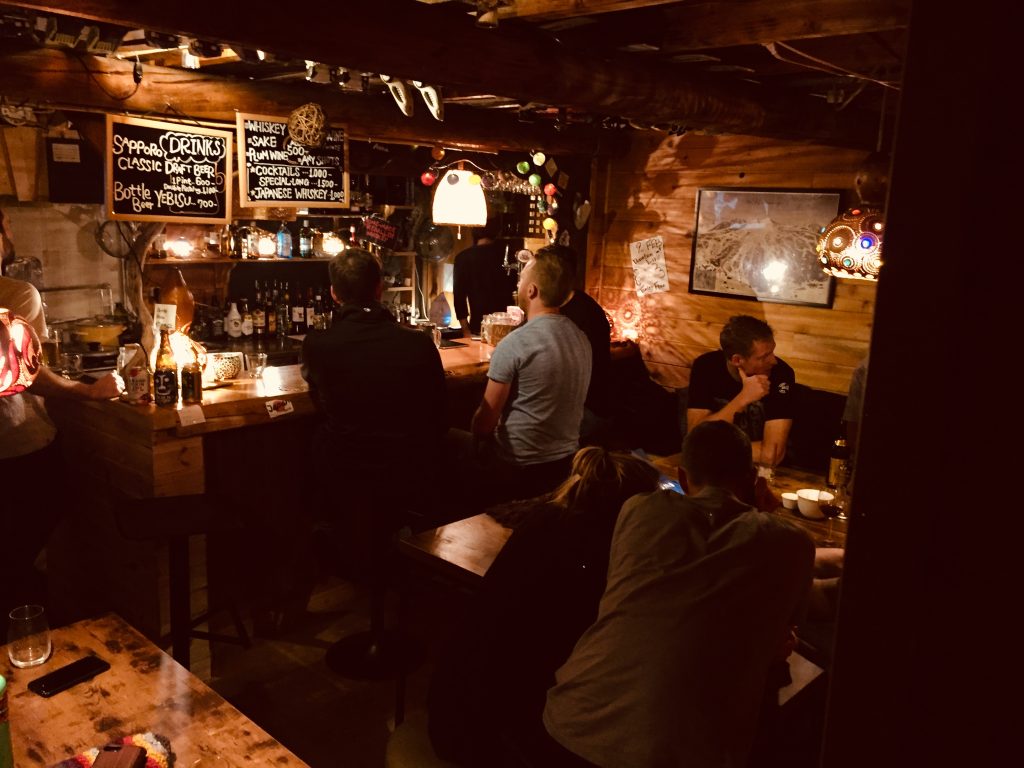 By night, you can hang out in the bar and enjoy the good vibes that come from a melting pot of people with so many different backgrounds, brought together by the common interest of snowfall.
"Dirk has a background in music and has put guitars all around the lodge," Erin explains. "People often pick up those guitars and sometimes it just becomes a spontaneous little jam session in there, it's the best."
"We're always there after the lifts close, getting the maps out, telling people where to go. If someone wants a massage, we can recommend where to go. If someone wants a day trip to Otaru, we'll encourage them to take the train out for the day."
"We're all about creating the atmosphere that snow lovers really want, and it's a great way to be build a snow community."
Ready to check out Moiwa Lodge for yourself? Click here to find out more and read about their perks – such as free COVID cancellations, free breakfast for all guests and more.