Ever been caught checking out real estate windows while on ski holiday? You're not alone. It's the thought every skier or snowboarder has had at least once, after an epic Japan ski trip: "What if I buy my very own ski chalet?"
Then you briefly look into it and it all seems a bit too hard and expensive, and real life comes and sweeps you away, and your chalet dream gets left in the dust once again.
Thankfully we've got good news for Aussies still hoping to invest and live their best ski life. Hakuba White Fox Co is the Japanese company helping foreigners build their ski homes in Hakuba. For overseas companies looking to do larger development projects, they've also created Invest Hakuba. 
Founder of Hakuba White Fox Co, Alex Novak, has over 14 years experience with a global investment bank in Hong Kong and Tokyo, and is now focused on luxury accommodation & services in Hakuba. His company offers property management for a list of beyond-stunning chalets, so you know they're well-versed in every element of the Japanese property spectrum.
We got the insider intel from Novak on exactly how much it'll set you back to buy – and look after – that dream chalet in Japan.
Why Hakuba, Japan?
Hakuba is one of Japan's most popular ski areas, thanks to being just 3 hours from Tokyo and offering up over 11 metres of snowfall each season. With access to 10 ski areas under the Hakuba Valley/Epic ski pass, there is a huge variety of terrain to explore. Tourism numbers are increasing rapidly, going from 93,000 foreign visitors in 2012-13 to 367,000 in 2018-19.
Hakuba has the additional benefit of still having cost-effective purchase options available. That's never a bad thing in Japan, where cash is king and financing is difficult to obtain for non residents. 
"Plenty of overseas investors and developers that have missed out on Niseko opportunities, or even those who captured them are looking for the next development. They are focusing on Hakuba," says Novak.
Hakuba prices are rising quickly yet are still a fraction of what they might be in Hokkaido resorts.
"Proximity to Tokyo makes Hakuba very attractive. There is a strong amount of investment coming from both overseas companies and Japanese companies. We are just on the cusp of the next wave of investment, with 90 foreigner-owned building approvals recorded in 2018." 
So how much?
It's the million-dollar question without a million-dollar price tag.
"Hakuba is a valley with a broad range of property available for purchase," Novak says. "There are still plots of land for sale for less than AUD $50,000.  They could be a five minute drive to the nearest resorts. However, a plot within walking distance to a lift could be ten times that price.
The bottom line: for a custom wooden-built chalet, we would start at AUD$5000 per square meter to achieve a quality feel and increase from there to work your way into the luxury end. There is plenty of demand for high end accommodation."
Is it hard for Aussies to purchase in Hakuba?
Ownership in Japan is relatively simple for foreigners, although it helps to go through a company such as White Fox that can help you with any translations and remove any obstacles along the way. Purchasing in Hakuba can also be relatively painless when compared to investing in lesser-known ski areas, where there is little history of foreign investment.
Once you purchase, White Fox are there to help manage your chalet, whether you want to keep it solely for personal use, or mix it up with some short-term rentals.
"It's really a proud moment to complete your own ski chalet. We're owners ourselves and we remember the excitement of getting our first booking and five-star review," Alex explains. "We also faced some challenges along the way. Our company is here to ensure that your ownership is smooth and worry-free. We will take care of your home as if it were our own."
What can I get out of it?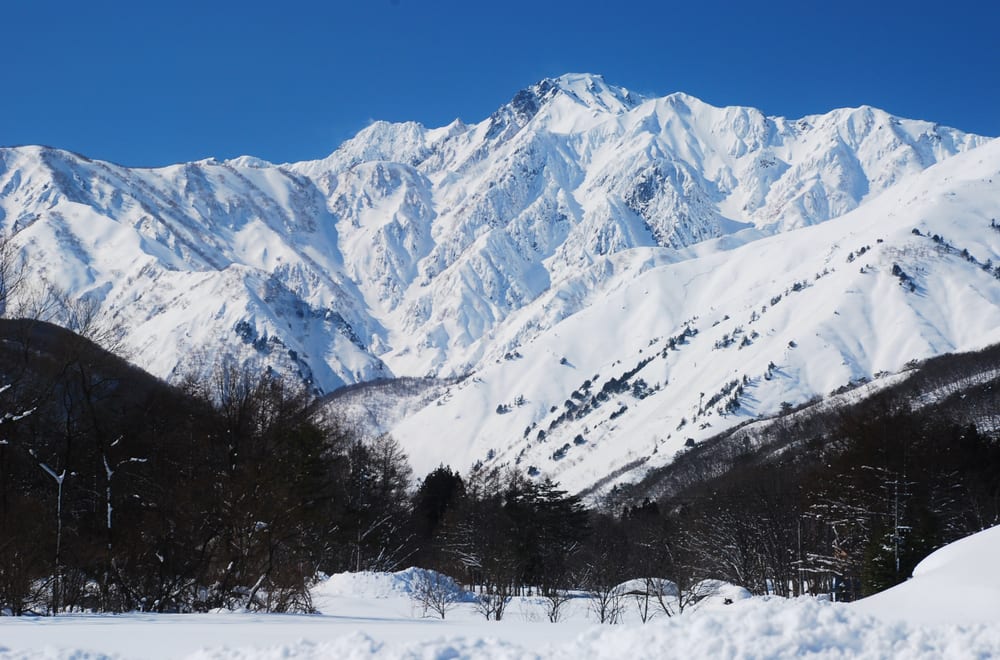 Returns, of course – but this can vary widely based on location, ongoing investment and original purchase price.
"I'd say that the returns are attractive enough that people from many countries including Australia, Hong Kong, Singapore, the United Kingdom, and plenty more, are happily purchasing and building here," Novak reveals.
"Most are anticipating positive yields combined with future capital appreciation."
I'm good without buying, but can I come anyway?
Absolutely. White Fox have a range of chalets available for rent throughout the season, all built with the ultimate ski holiday in mind, including elements like underfloor heating, private dry rooms for ski gear, and heated parking lots to make everything easy. 
They have onsite car rental and are conveniently located in Echoland, which has a large selection of bars and restaurants within walking distance; plus easy access to both Japanese and Western restaurants, onsens, grocery stores.
Tempted to find out more, or at least visit?
Read more about Hakuba White Fox HERE and Invest Hakuba here.