If you're ready to resort-hop through Japan, have we got the itinerary for you – perfect for those who love both terrain park laps, powder runs and a hint of adventure. Plus we've got the inside track on where to stay without breaking the budget.
Active Life Japan are hotel and resort providers across Nagano, offering the best of both worlds for those who love a hidden gem and a challenge alongside the country's most-loved resorts.
We've got the ultimate guide to the best park and powder spots across Japan, plus the itinerary to follow if you'd like to discover over 14 ski resorts along the way.
Palcall Tsumagoi, Gunma
It's best to start your Nagano adventure in a Japanese resort with a difference. Palcall is off the beaten track but has undergone a recent refresh with Active Life, resulting in a modern and fun resort without the lift lines and crowds to be found in other places.
It's also the largest resort in the Karuizawa Area, making for plenty of options to keep skiers and boarders entertained. There's a ski-in, ski-out resort hotel with an onsen, so you can get up nice and early for the sunrise skiing offered by the resort and take in the views.
Palcall is quickly making a name for itself thanks to the terrain park. It's the largest freestyle park in Japan, and designed by one of the world's most famous park designers, Ryo Aizawa.
Called the "Magic Terrain Park", it's 1000m long and designed to offer fun for everyone from Olympic athletes to absolute beginners.
From kickers to snow tubes, volcanoes, banks, and spines for those looking for a bit of fun; rails and boxes for the intermediates; and a thick round tail, PVC pipe and larger kickers for the advanced; there are over 50 terrain items, making for many happy park laps.
And from here, you can road trip through the rest of Gunma or make your way onto Madarao to find your next adventure.
Madarao, Nagano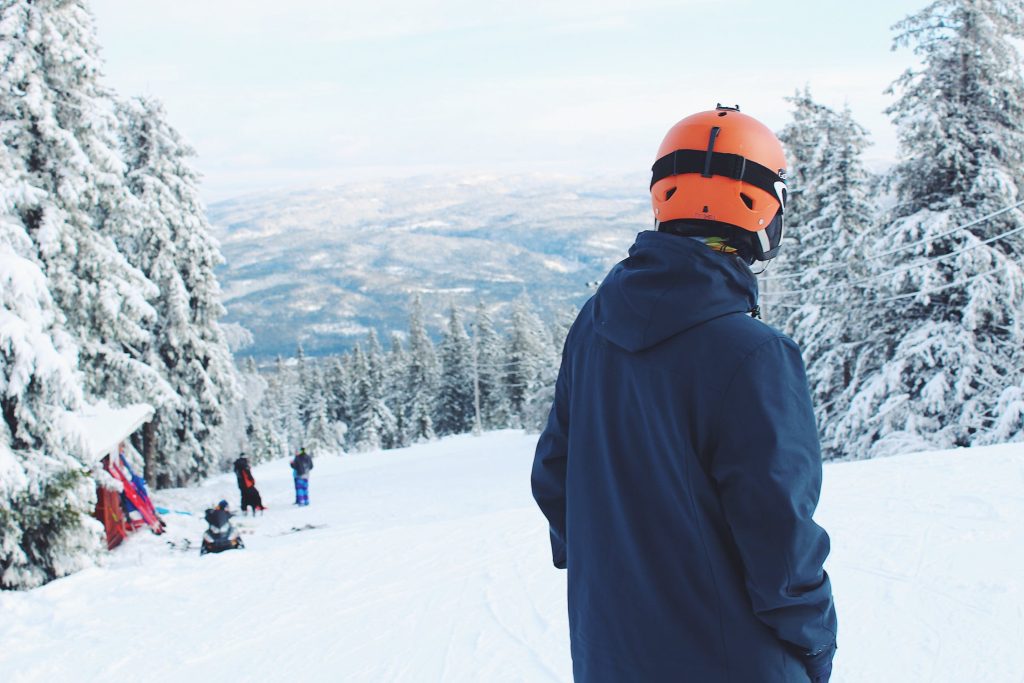 Madarao's powder is famous for a reason. With over 10 metres of annual snowfall, sometimes more – the 2021/22 season, for example, had over 22m – this is the kind of place where your ski legs need to be in shape.
Get ready to discover incredible tree runs, get non-stop face shots and make it to the bottom of the hill just to get up the lift and do it all over again. And when you're done on the slopes, you can discover one of many bars and restaurants, onsens and live music events.
Book through the Active Life team in one of their three hotels: Active Life Madarao, Hakken by Active Life, and Xplore by Active Life.
With all being either ski-in, ski-out facilities or within walking distance of a chairlift, they offer Western-style rooms or renovated rooms in the traditional Japanese style. Plus thoughtful, multi-lingual-speaking staff, access to equipment rentals through Miyuki Snow Sports and fun bars and restaurants onsite.
But the adventure doesn't stop there.

Venture further
Active Life know that you'll want to venture further afield, and they offer a free inter-resort shuttle from Madarao to 12 nearby ski resorts.
This includes four resorts in Myoko (Suginohara, Ikenotaira, Akakura Onsen Ski Area and  Akakura Kanko Resort); Seki Onsen; Kita Shinshu Kijimadaira Ski Resort; X-Jam Takaifuji
Ryuoo Ski Park; Togari Onsen Ski Resort; Tangram Ski Resort.
Plus the popular must-see spots, Lotte Arai and Nozawa Onsen, making serious waves in the area (but shhh, because many won't want us to tell you about them).
Ski one, ski two, ski them all; and then head back to your accommodation in Madarao via the shuttle to rest your weary head.
We'll see you there.
Active Life are offering a range of deals for the upcoming season, like a 7-night Park and Powder All-Inclusive package. Find out more by clicking here.