Today's the day we've been waiting for. The day when the trans Tasman bubble start date is finally announced.
The New Zealand Prime Minister, Jacinda Ardern, will announce at 4pm (2pm AEST) today what date quarantine free travel will finally commence between Australia and New Zealand.
The much lauded bubble will be a boost for New Zealand's ski industry, after a year with no international tourists. New Zealand's key mountain towns are hurting and they want us Aussies back.
We spoke with NZ Ski CEO, Paul Anderson, about the year that was and the hope for the year ahead.
"I guess my official line is I'm cautiously optimistic," says Anderson of the bubble being announced today. "My unofficial line is we're gagging for it."
In the 2020 pandemic season, NZ Ski ran their resorts at a reduced operation capacity with Mt Hutt opening three to five days a week to start then 7 days from school holidays to end of season, The Remarkables open only on weekends and school holidays, while Coronet Peak opened seven days a week. This year all NZ Ski mountains will be fully open, with or without the bubble.
"That was probably the toughest call I had to make last year and it was commercially the right decision in the short term. But it would not be the right decision to try and hang on to that short-term commercial call," explains Anderson.
"Last year, we got government subsidies for wages and we got relief on our rental rates from the Department of Conservation as part of an overall tourism package. So that was about $4 million and we've got to make that back this year somehow."
Record numbers of Kiwis descended upon Queenstown's ski mountains in 2020, surprising ski tourism operators who had expected a total lull. But while school holidays were full, the non peak times lagged as the resorts could not pull from a market the size of Australia who choose to travel outside of traditional school holiday times.
"We've unlocked a new domestic market," says Anderson of the 2020 learnings.
"There were people who hadn't skied in New Zealand for quite a long time. They had got used to doing their northern hemisphere holidays and they came down to Queenstown and their feedback was like, "Oh my God, this is not like I remember it 20 years ago.
"So there's a real positive there. One of the surprises we had last year was how much Kiwis wanted to be taught how to ski. So the snow sports demand was really high because we actually thought that was more aligned with the Australian market."
Challenges for 2021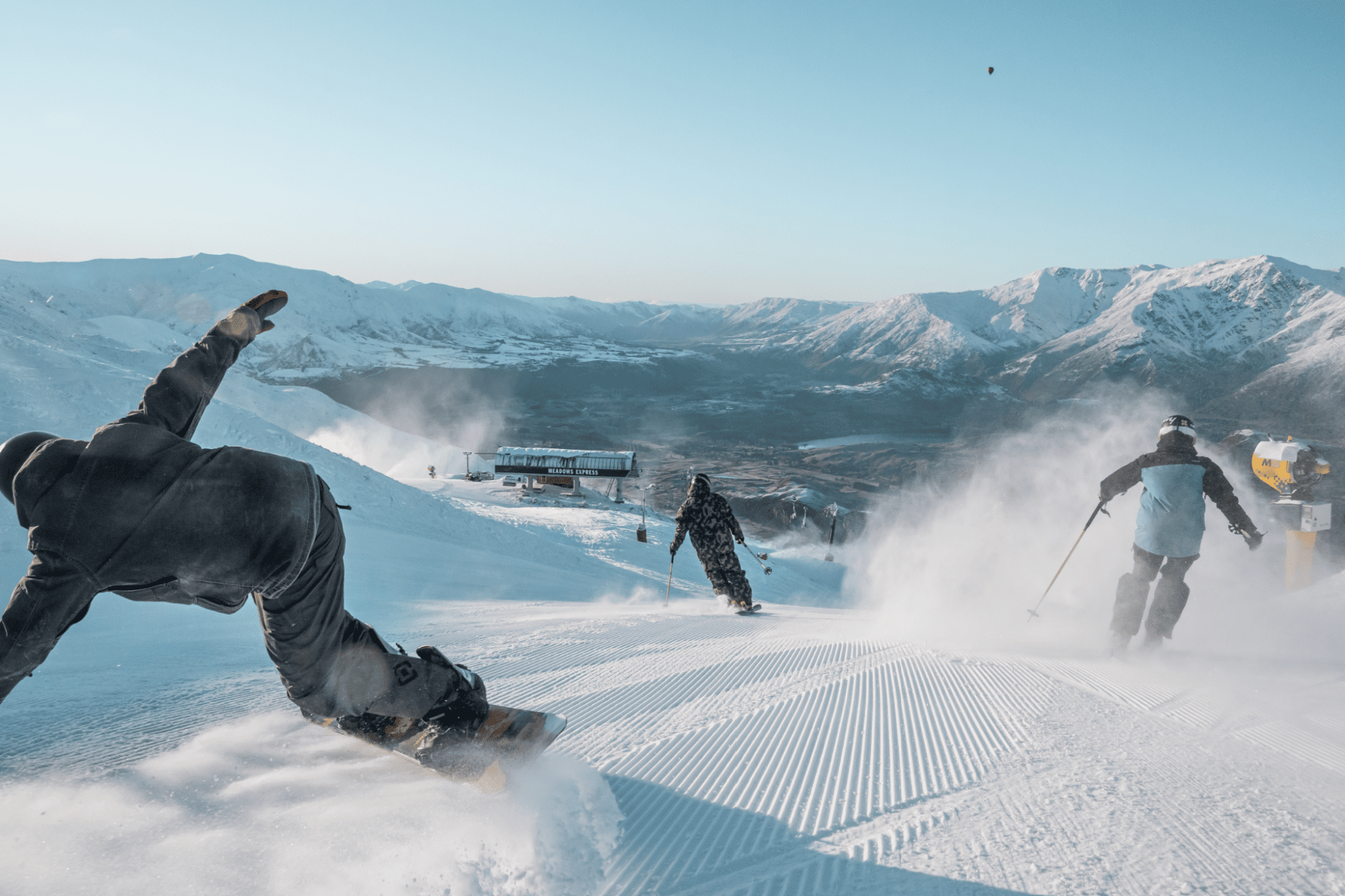 The resorts struggled with staffing issues last season, mainly due to closed international borders and then the unexpected influx of domestic tourism. It was feast and famine between school holidays across New Zealand and the non peak periods.
The staffing issue requires a delicate balance, as without government transparency of criteria required for trans Tasman travel, it is hard to plan ahead with staffing numbers and make any calculated risks.
"We've got a rookie programme that we've implemented for Kiwi based skiers who want to become instructors, we are paying for their certification. So we're taking up to 60 into a programme early in the season this year," says Anderson of the upcoming season.
"Our goal is to train them and certify them before the school holidays, so we've got the volume of instructors to operate programmes.
"As well as that we're looking to attract some high-end instructors through MIQ (Managed Isolation Quarantine), and we're targeting some that we will fund their costs through MIQ, to make sure we've got the level 3 instructors and the examiners here to provide the supervision to make sure of the quality offered out on snow."
Parking was also an issue in 2020 due to the "new market" of Kiwi travellers who, unlike Australians, preferred to drive their own cars and not take the bus to the mountains. Roads became congested and car parks regularly over flowed.
"For this year, we've slashed the price of our express bus service. It was $27 return. Now it's $15 return," says Anderson who has also introduced a season long bus pass for $199 for resort season pass holders.
"On the busy days, we'll also do free shuttling from the base of the roads. We've been a bit reticent to do that in the past because it can mean you end up with queues of people in town. The buses are having to drive and having to also do shuttles, but we're just going to have to manage that because we need to encourage people to fill their vehicles for a start.
"If there are ones and twos who turn up, then why not pick them up at the bottom of the road? That's fine. It's better to get them up on the mountain and get them enjoying that."
Mt Hutt's new 8 seater chair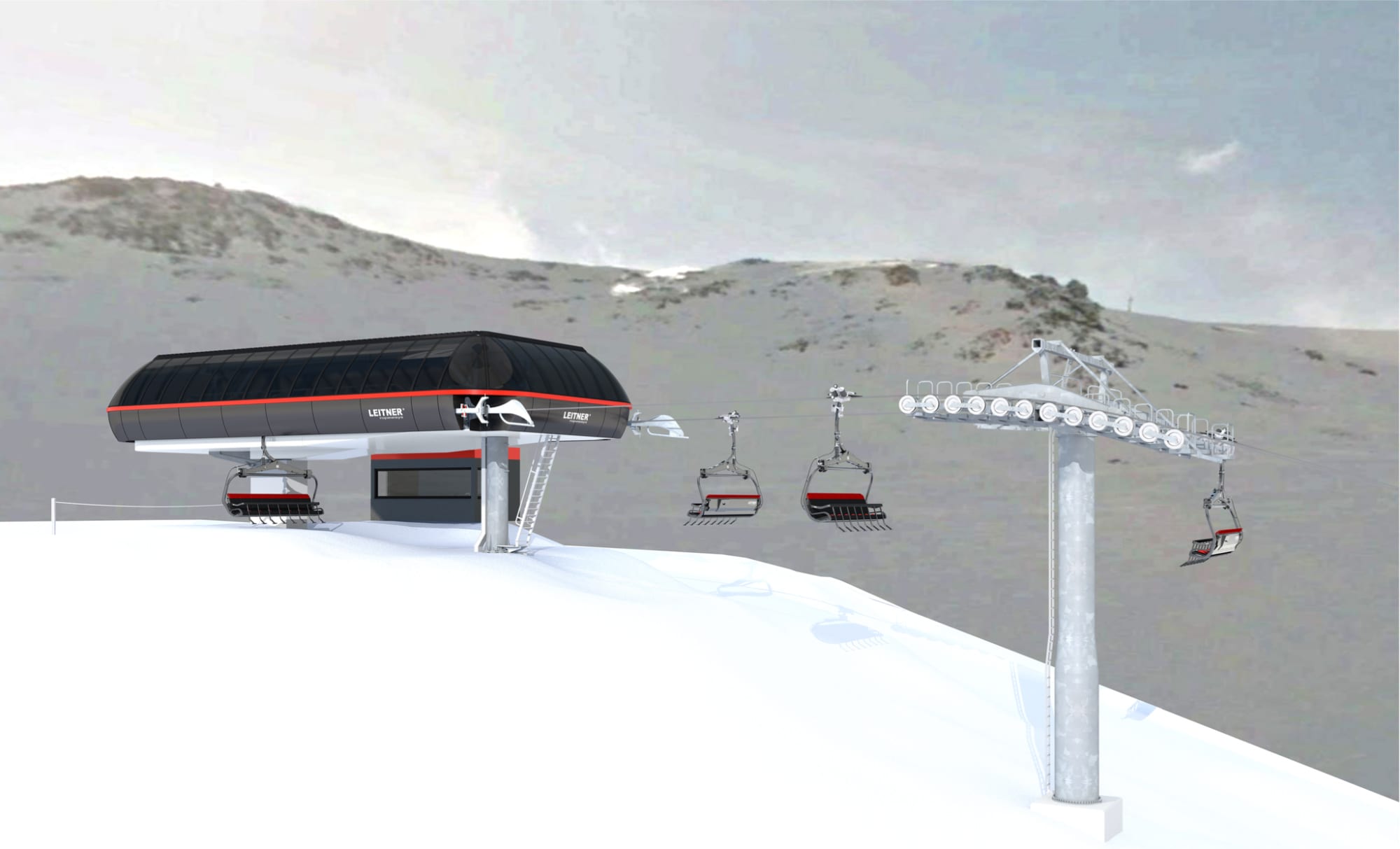 Despite the pandemic, Mt Hutt near Christchurch will be launching the country's first high speed eight seater chairlift. The chairlift is expected to change the outlay of the mountain and ensure it can operate on previously down days.
"Because the trip time gets reduced from over six minutes to just over two, it's going to encourage people to ski that mid mountain more, particularly the snowboarders and free skiers who just want to access the terrain parks. So what that will do is shift the queue off the Summit Six and spread it out more across two chairlifts," says Anderson of the new chair.
"And the second thing it's going to do, is it's going to make Mount Hutt more operationally reliable because it's far more wind resistant than the chairlift that was there before. Each of the chairs weighs more than a tonne, so it can operate at far higher winds."
The Doolans terrain expansion at The Remarkables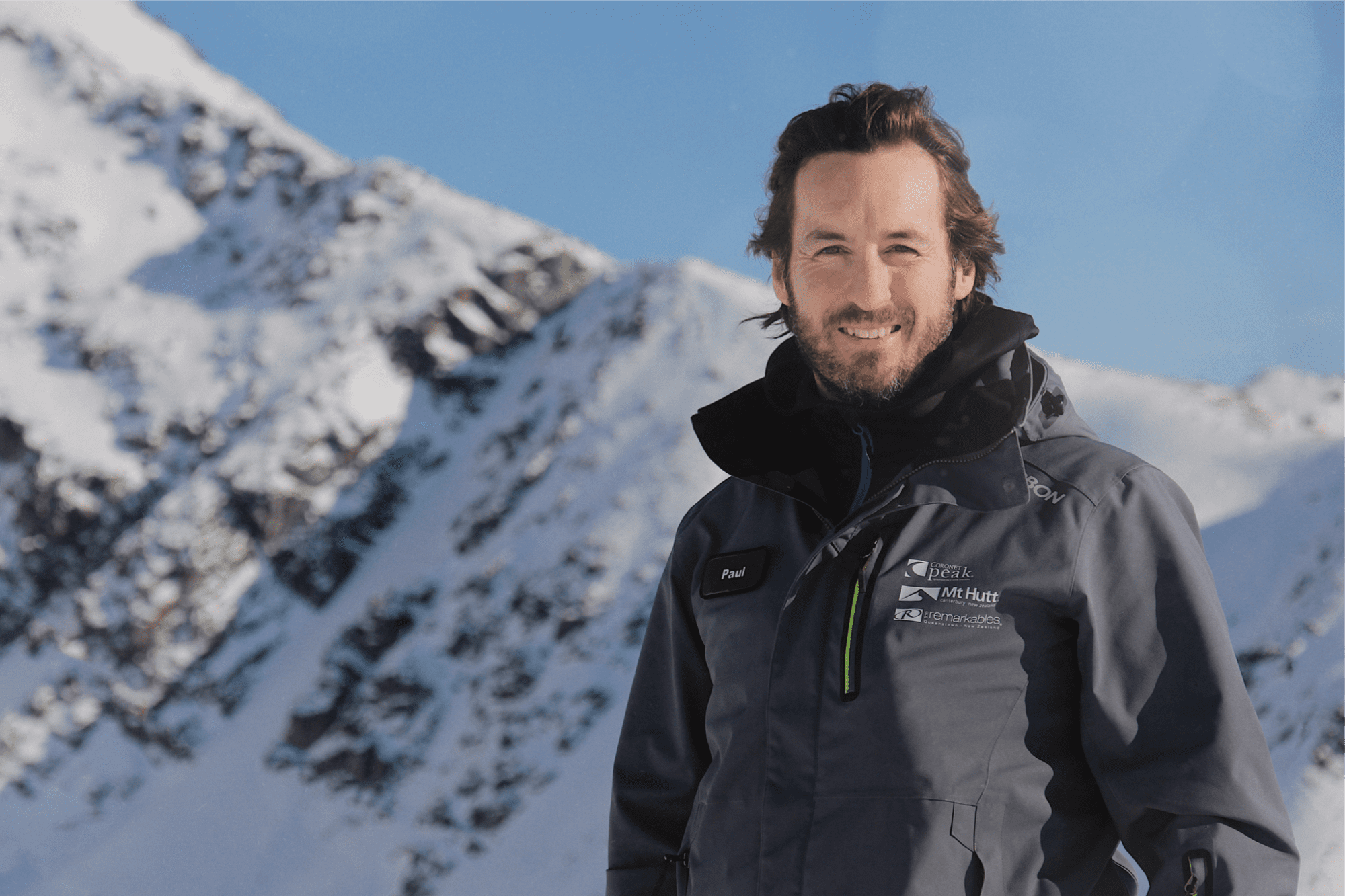 Meanwhile the much talked about expansion of The Remarkables into The Doolans is still on the table with discussion of not one but potentially two chairlifts over the backside that would then double the current skiable terrain of the resort.
The pandemic hasn't put a stop to expansion plans but it has delayed the time line.
"We need to have a couple of good seasons before we really pull the trigger on it. And last year was tough, and this year's going to also be probably tough," says Anderson.
"But it's given us the opportunity to do some serious planning. We've engaged help with a master plan and we're working through that at the moment. And what we were doing last week was walking some of the trails and some of the lift lines, so we're on the ground looking at where things are, and the terrain is just unbelievable.
"Every time I'm over there, I just go, "Oh my God, this is going to be incredible." It's a big base and it's got multiple bowls. We run up there under concessions from the Department of Conservation and as of February next year we're due for renewal. So this year we will be putting our application in and we're making sure we've got as much information as we possibly can. We want to include our aspirations for the future and be quite open about that.
"There's going to be a lot of stakeholders – there's the community, there's Iwi, there's a lot of interest groups like Federated Mountain Clubs and Forest and Bird, who have got a strong interest in those areas. A lot of our objectives are actually quite similar.
"So, with Mountain Clubs, they're about bringing people into wilderness areas. And we do that, albeit in a safe way, but we're bringing people who wouldn't be there otherwise into these areas and giving them an experience there."
More to come with the bubble announcement today.