There's nowhere in the world quite like Japan for the powder life, and the north island of Hokkaido is the powder capital with 18 metres of snowfall a season – thanks to cold seasonal winds that blow in from Siberia across the Japan sea, collecting a heap of moisture along the way.
The snow in Hokkaido is so dry you can't make a snowball, and there are literally hundreds of ski resorts to explore so it's important to know where's good for a mix of authentic Japanese towns big on powder, onsens and izakaya après.
The good news is Japan resorts are all operating with Covid-19 Safe Operating Plans in place and resort towns with appropriate social distancing. So you can guess where we're heading when international borders open up again, right?
We've done the research so you don't have to, here's our pick for Central Hokkaido.
STAY: First stop, Asahikawa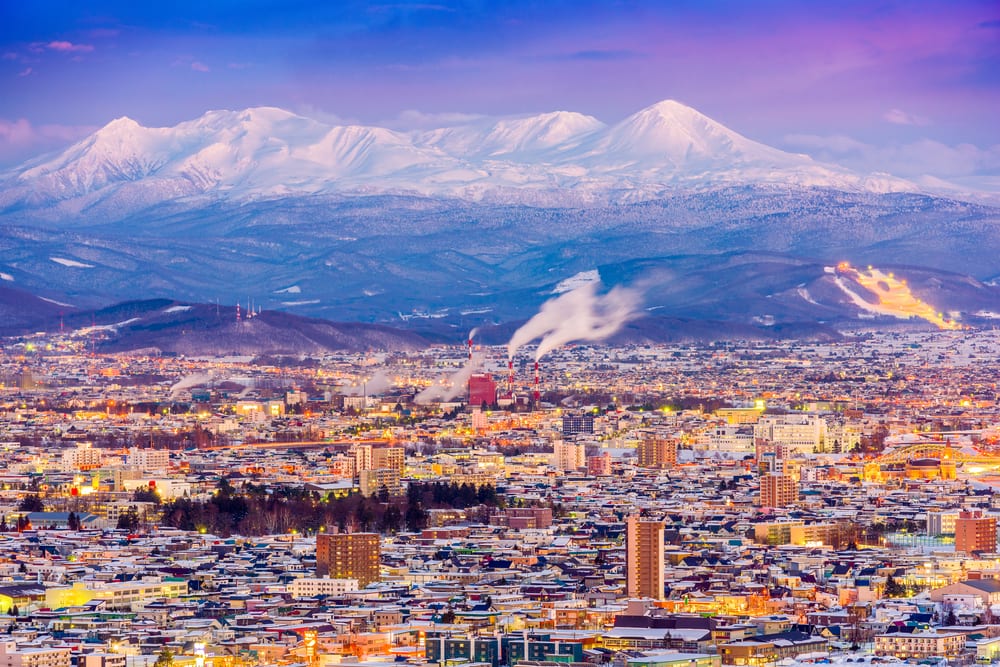 First up, head straight to the city of Asahikawa, two hours from Sapporo or a direct flight from Tokyo. The city is known as Japan's "ski city" with easy access to the uncrowded Kamui, Furano and Asahidake resorts and home to the uber hip Hoshino Resorts Omo7 hotel for funky and affordable digs.
After a day on the nearby slopes you can indulge in the town's traditional izakaya, ramen shops, and local sake bars that offer up a true taste of authentic Japanese nightlife. You'll find most of them in Furaīto Alley, an old school lane that screams authentic Japan complete with lanterns and sliding doors to access establishments.
Don't miss Ueda-ya, a sake shop and bar that offers incredible local varieties. It's a hidden gem and full of locals. Head to the 93 year old Yoshiya Yakitori for old-school grilled chicken, also in Furaīto Alley, and served with old-Japan charm. The Seafood Izakaya Yuuichiro Shouten is famous for seafood and offering everything from charcoal grilled fish to deep fried cod shirako tempura and whole giant scallops.
Thirsty? Then Freehouse: The Yeast has your name on it for the perfect small craft beer bar to discover local Hokkaido brews. Love sake? Try the 350 year old Otokoyama Sake Brewery for sake brewed with meltwater from the Daisetsuzan National Park, which is said to bring you a longer life.
SKI: Kamui Links local powder stashes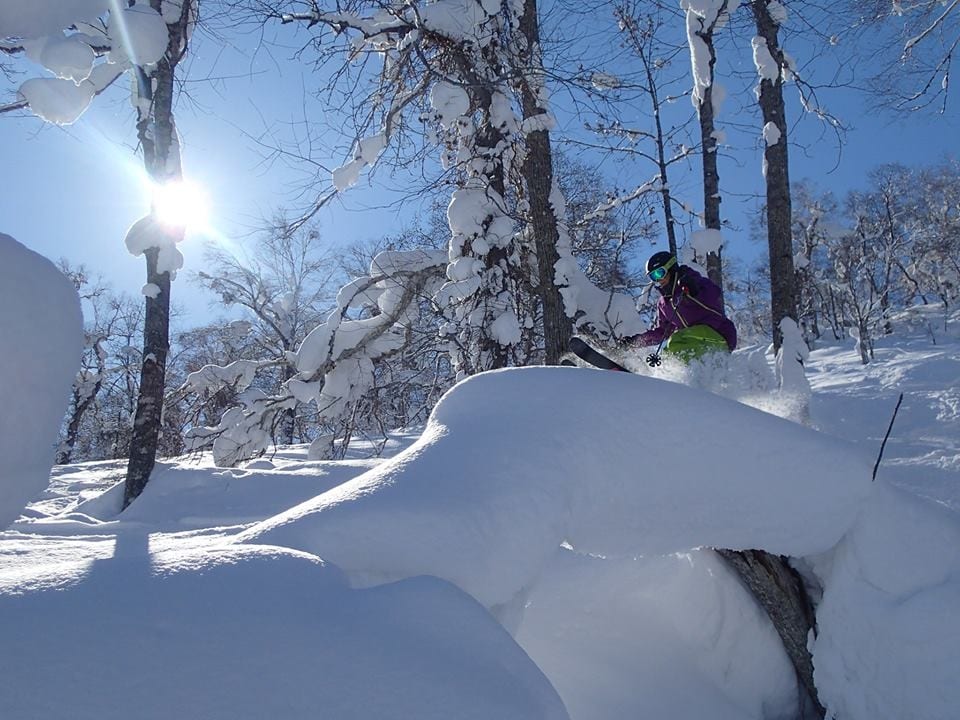 You'll find Kamui Ski Links about 30 minutes from Asahikawa or two hours from Sapporo. Kamui means "god" in the language of the Hokkaido indigenous Ainu people. They call the entire area Kamuimintara, "the garden of the gods", and it's said that some of their most important myths took place here.
Kamui, as it's known, is popular among the locals for great powder, affordable lift pass prices and accessibility. And as a hidden gem where few westerners go, you can expect the same quality of snow you'd find at larger Hokkaido resorts. Plus you've got 25 runs to enjoy at only Y3800 a pop for a lift ticket – about AU$47.
SKI: Asahidake big mountain madness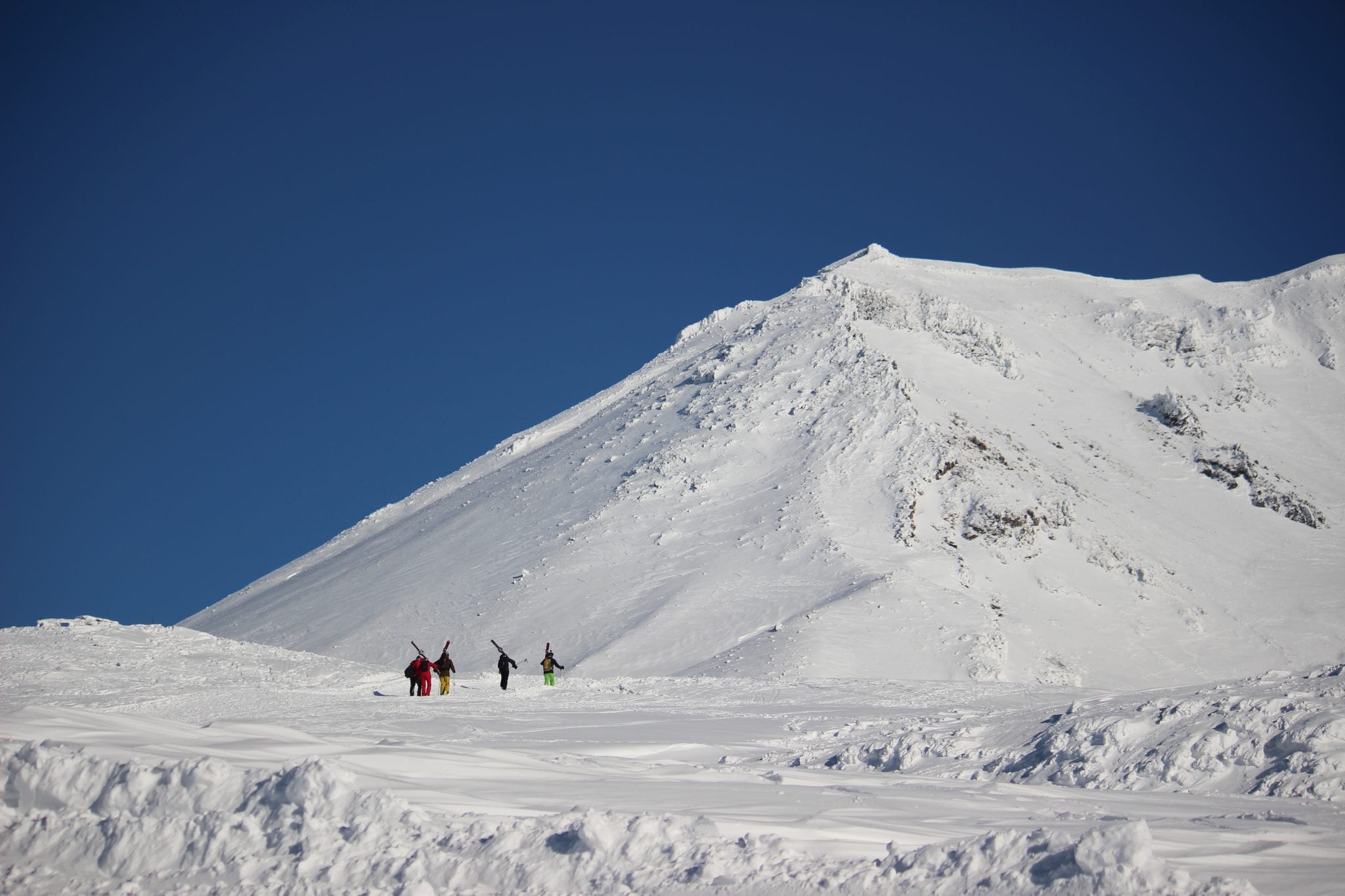 Love adventure? You'll love Asahidake, the tallest mountain in all of Hokkaido. As part of the Daisetsuzan National Park, this is a sacred place to the native Ainu culture and, again,  considered a playground to the gods. It's located about three hours from Sapporo.
The backcountry skiing here is true adventure sports level. Expect terrain that's remote, unpredictable and intrepid with open geysers, so make sure you have adequate safety gear and a guide. You'll be rewarded with a true lack of crowds along with incredible pow stashes amongst steaming volcanic hot holes.
A handy ropeway will also deliver you straight to the goods, so there's surprisingly little hiking to be done to hunt down all that powder.
Local's tip: Drive via Asahikawa City and visit the mountain supplies store Transit on the way. The owner, who's been published in a variety of Japanese magazines over the years, speaks English and will give you personal tips on Hokkaido's biggest mountain, and you can also find souvenirs and local art pieces.
Next stop: Hoshino Resorts TOMAMU
With two mountains offering 29 trails, with 5 chair lifts and 1 gondola, you'll find enough uber groomers on piste and waist-deep snow off piste to keep your entire crew happy. And it's just two hours from Sapporo. Powder hounds just watch a short safety demonstration and sign a safety checklist with the registration desk to gain an armband to enter the off piste zones for fresh tracks every time.
Hoshino Resorts TOMAMU boasts two famous towers that point skyward and offer both comfort and luxury accommodation. Kids will love the on-site wave pool in the resort for hours of fun and the ice village each winter offers quirky shops and bars made of ice and even an ice chapel should you want to get hitched.
Be sure to also ski into hotalu street to find a strip of cool drinking and dining venues including a sushi restaurant, ramen, steak, curry and Hokkaido pattiserie.
Local's tip:
Grab a glass from the rack and sample 16 different types of Hokkaido wine from self-dispensing refrigerators at Tomamu Wine House. Plus snacks, including desserts made with the resort's own milk from an on-site dairy farm, Hokkaido cheese nibbles, and salami slices made with local wild venison.
Don't miss: Furano
Furano City is the belly button of Hokkaido, about two hours from Sapporo you'll find this town of 22,000 filled with quirky bars and the aroma of the regions lavender fields each summer and the shadow of snow laden peaks come winter. The powder is rightfully next level due to the inland status and there's a lot of fun to be had at over two mountain zones, 9 lifts, a gondola, ropeway and 28 trails in the resort.
For primo slopeside access stay at the ski-in, ski-out Shin Furano Prince Hotel, with in-house natural onsen for post-pow recovery; then enjoy après ski at the bar on the top floor before heading into Furano, where the town offers dozens of dining and drinking options.
Furano has plenty of long groomers to enjoy alongside the off-piste goodness, but it doesn't end there. The Waku-Waku Family Snow Land area offers up everything from snowmobiling to snow rafting (i.e. being towed by a raft in a snowmobile, the stuff of everyone's dreams, right?) plus banana boating, snowshoeing, sledding, and cross-country skiing.
Local's tip:
Drop by Ningle Terrace, a little winter wonderland which has been open for 25 years and has featured in Japanese TV dramas over the years. With 15 charming little wooden cabin shops hidden in the trees, each is dedicated to nature and features a different handcrafted souvenir. From paper crafts to candles, woodcrafts and silverwork, it's the best place to find a truly unique souvenir.
Side trip: Tokachi Sahoro Resort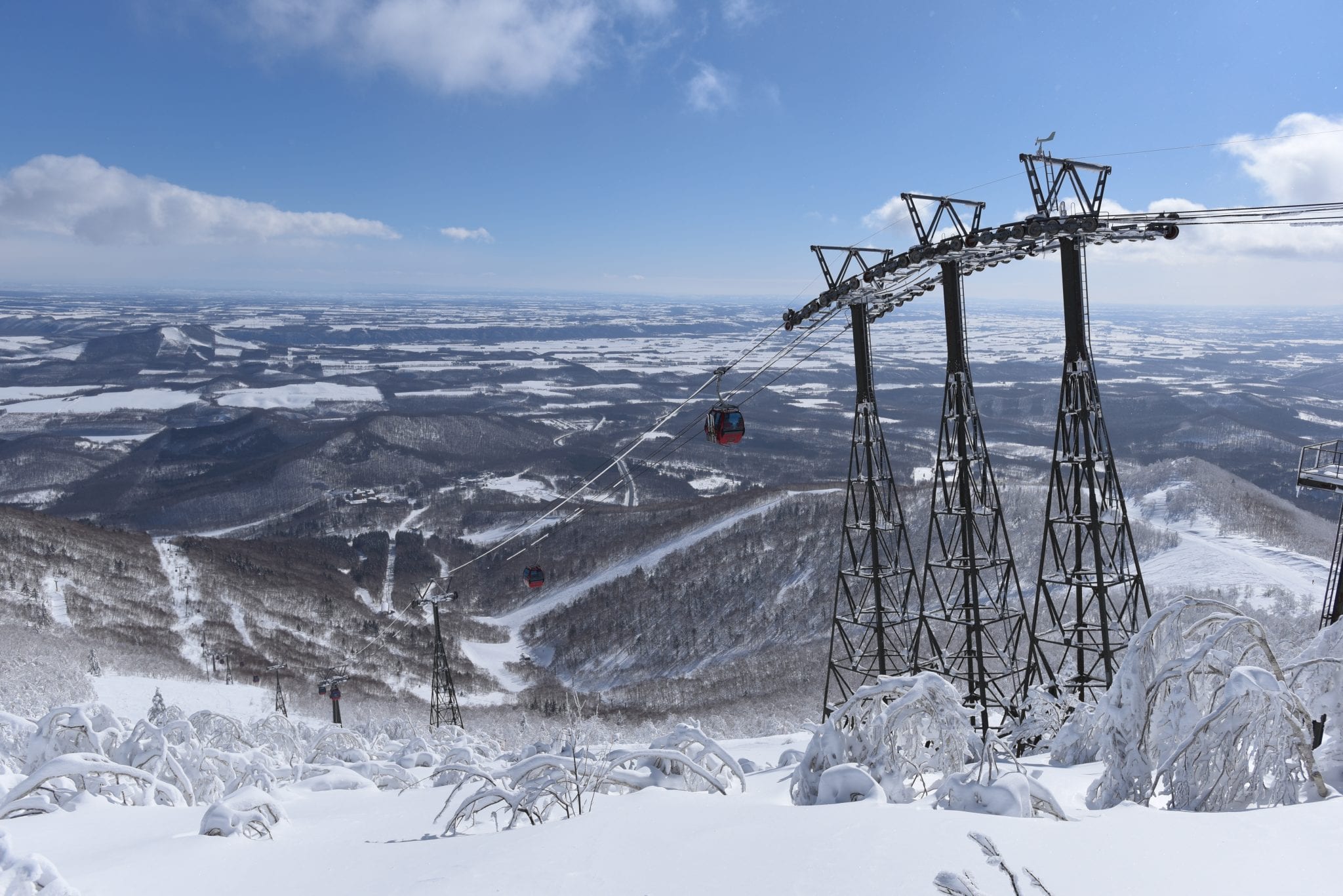 Get off the beaten track and hit up Hokkaido's cute as a button boutique Tokachi Sahoro Resort. Well worth a side day trip from Furano or Tomamu, or bed down in the ski in and ski out Sahoro Resort hotel for early morning first tracks. There is also a Club Med on site for those looking for an all inclusive week long holiday.
Mt Sahoro offers views of the Tokachi Plains while skiing down the 21 runs. Ideal for beginners and intermediates with some off piste for the more advanced and guided backcountry tours for powder lovers. Add night snow mobile rides under the stars, snow shoe tour and ice cave fishing for added fun.
Local's tip:
Take the brown bear hibernation tour to experience more about the yezo bears that live in this region. You'll even hear the bears sleep breathing and snoring!
Find out more about skiing in Hokkaido on the Japow Hokkaido site. Follow Hokkaido on Instagram.