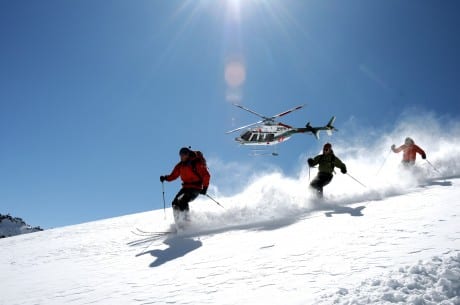 Telluride is offering a ski camp to get you ready to heli ski.
If you haven't been to Telluride then lucky you. Why? Because you have yet to experience the first jaw dropping time you drive into that majestic box canyon and be floored by the view of Colorado's best looking ski town.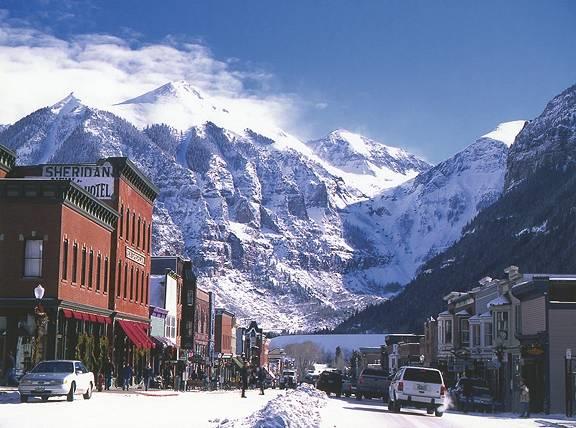 You also have yet to experience some of the best resort accessible terrain around from seriously steep and deep to open powder bowls, tree runs and uber groomed all served up with a mid mountain village filled with swanky digs and an authentic cowboy town village on the valley floor.
If you haven't yet heli skied then double lucky you. Why? Because you never forget your first time of landing in pristine conditions surrounded by hundreds of square kilometres of remote wilderness with a deafening silence that will drop you to your awe inspired knees.
Don't let Telluride's big reputation or heli skiing's extreme perception fool you. If you can ski or ride blue runs at Telluride then you can heli ski.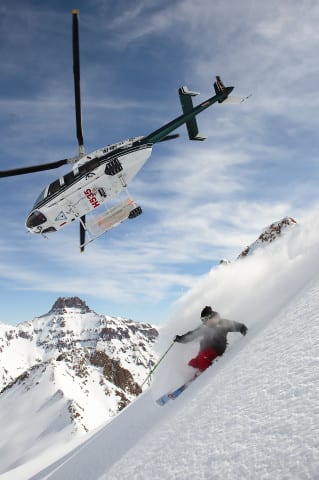 Just to prove it, and to put virgin heli skiing minds at ease, the local Telluride heli ski company, Helitrax, have created a three day heli ski camp to build your confidence for the ride of your life. If you think you're not up to it, this camp will prove you otherwise.
You'll ski with one of Telluride's most experienced instructors for all three days, and a guide from Colorado's most experienced helicopter skiing company will join the group for the third day.
Check out the daily schedule to get a feel for what's on offer.
Daily Schedule 
Evening before Day 1:
Welcome reception, 5:30 – 7pm.
Get to know your instructor and socialize with the rest of the group. BootDoctor's, one of America's leading boot fitters and ski shops, will be on hand to review the latest equipment, and assess your equipment selection and boot fit.
Day 1:
9 am – noon:
Using stance and alignment (instead of muscle and guts) to turn and control your skis on groomed terrain
Noon – 1 pm:
On mountain lunch, self-pay
1 – 4pm:
Using stance and alignment (instead of muscle and guts) to turn and control your skis on ungroomed terrain
Day 2:
9 am – noon:
Doing more with what you've got (tactics and techniques to ski where you've always wanted to with the skills and gear you've already have)
Noon – 1 pm:
On mountain lunch, self-pay
1 – 4 pm:
Mileage to develop comfort and control in soft snow and other ungroomed conditions without fatigue.
4 – 6 pm:
Get Stoked: Meet your heli guide, preview the next day, questions and answers.
Day 3: Heli Skiing in the San Juans with HeliTrax! (times subject to change due to weather conditions)
8:30 am
Meet HeliTrax at Peaks Hotel (located on the west side of the Mountain Village base area)
-HeliTrax supplies skis, guiding, lunch, and all snacks
3:00 ~ 4:00 pm
Return to Peaks Hotel with HeliTrax
Interested? Then visit the Telluride website for more and check out the Helitrax website.