What do you do if you've been dragged on a holiday to the ski capital of New Zealand, Queenstown, in winter; but you don't ski or snowboard?
Or you've got there and your knees have given in and your mates are lapping the piste and powder while you're left doing…well, everything.
Because, Queenstown is arguably the world's best snow holiday destination for non-skiers.
On down days or no ski days the world of adventure awaits and we've curated the best so you're not left twiddling your thumbs by the fire, unless you want to.
Adrenaline adventures galore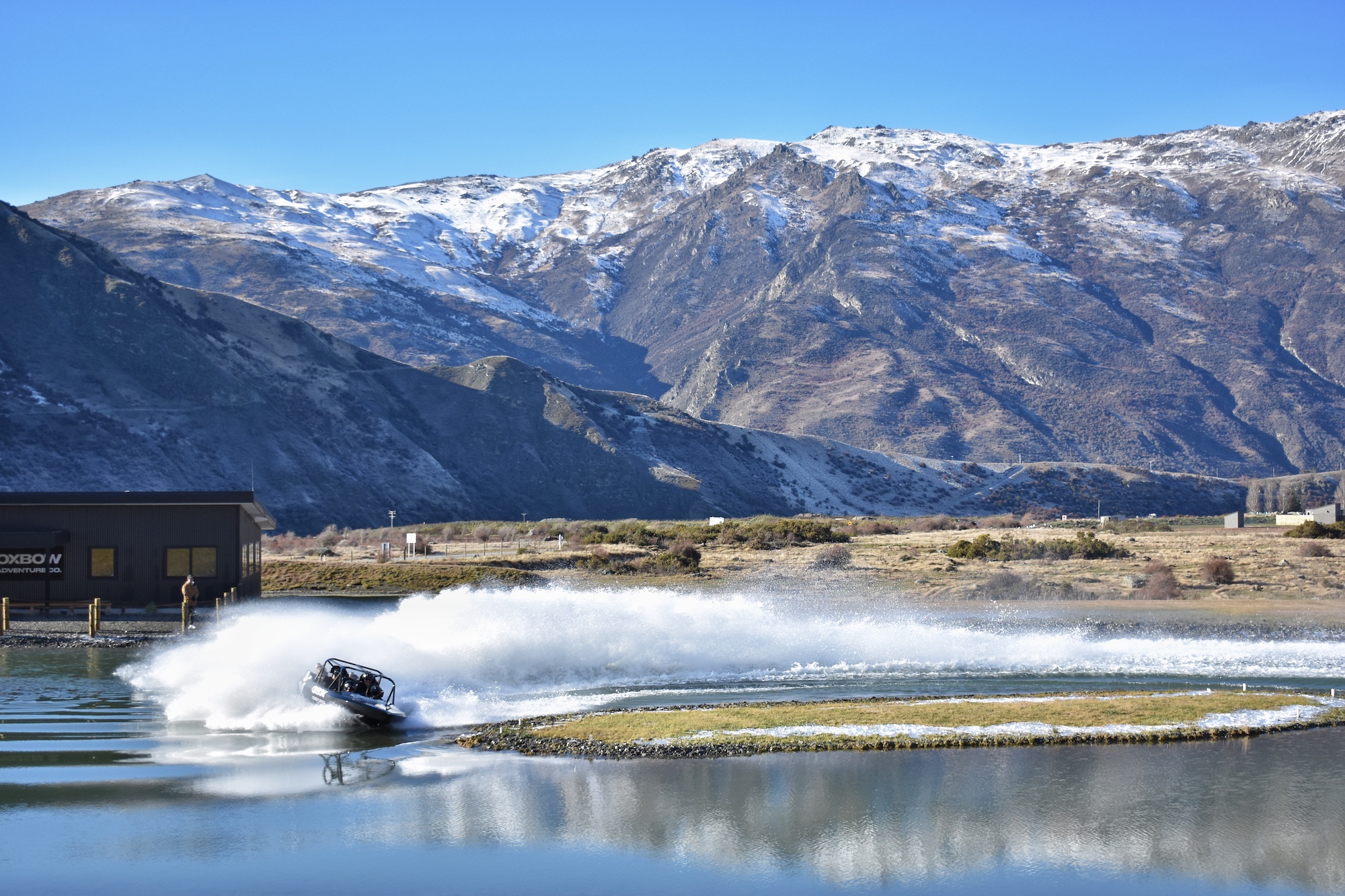 Visitors know Queenstown as the adrenaline capital of the world, since the very first commercial bungy jumping operation opened there in 1988. The same company – AJ Hackett Bungy – still sends rope-shackled visitors cascading off the dramatic Kawarau Bridge. Nowadays you can also try the highest bungy in New Zealand: the whopping 134m, 8.5-second free fall known as Nevis Bungy.
Newer adrenaline activities include Ziptrek Ecotours; thrilling zipline tours through the forest canopy surrounding Queenstown, with the world's steepest tree-to-tree zipline.
There's Ride from the Sky, which opened in January 2022 and takes you via three modes of transport to see the best of Queenstown's natural beauty. Begin with a scenic flight on Air Milford over Lake Wakatipu (Māori: Whakatipu Waimāori), cycle 32km through glorious rolling hills to gourmet lunch at Walter Peak Homestead, then cruise back to town on the historic TSS Earnslaw steamship.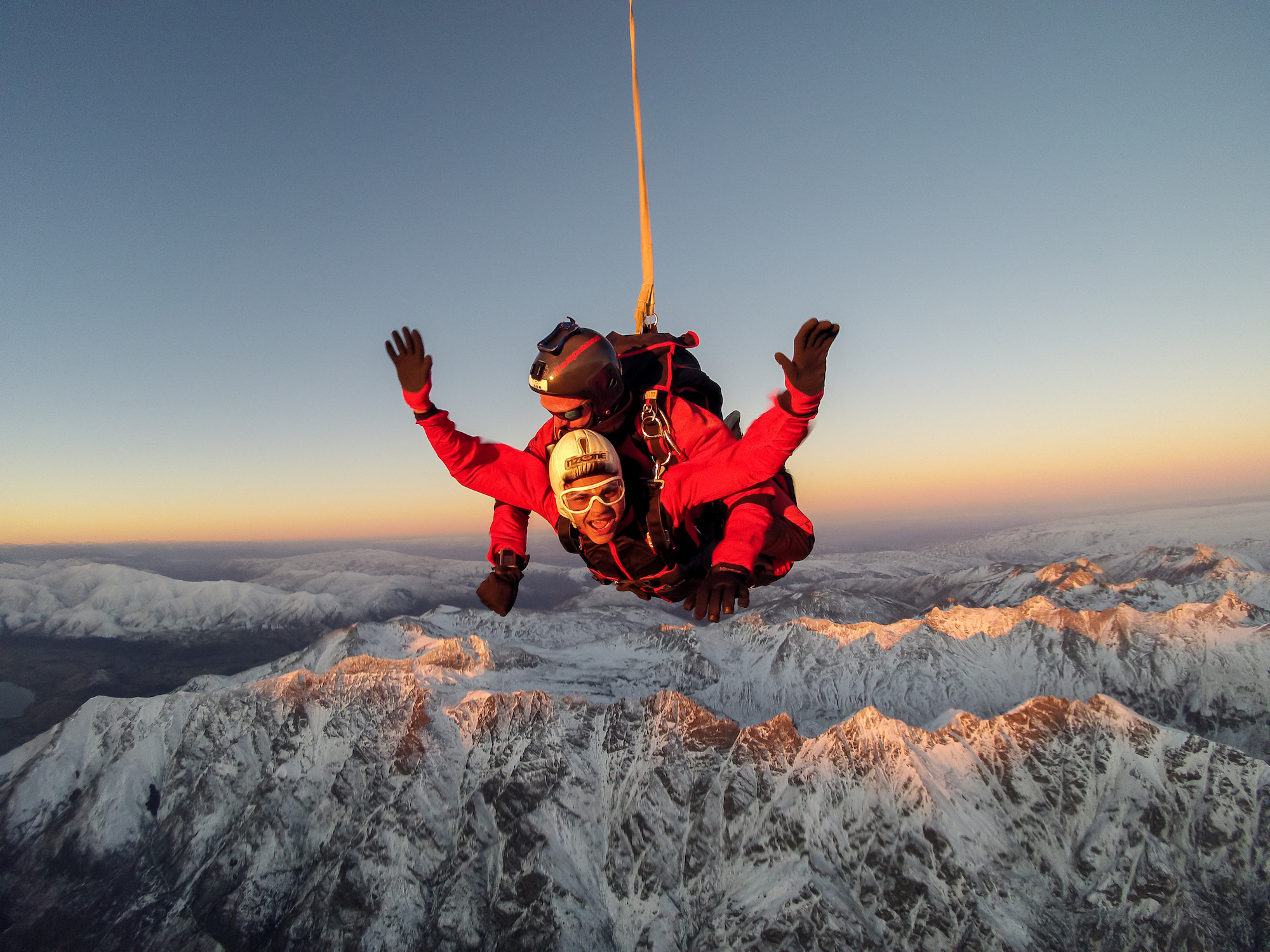 NZONE skydiving will drop you out of a plane at 200km/hour from 15,000 feet. But if you're looking for a buzz without the stomach-churning leap out of the plane, you might prefer iFLY Indoor Skydiving.
During winter, the 1600m Skyline Luge track lights up in thrilling bright colours after dark, with incredible views over Queenstown as you ride the luge.
The iconic Shotover Jet operates year-round, spinning visitors over the rapids and jaw-clenchingly narrow Shotover Canyons at speeds of more than 85km/hour.
Try Jet Sprinting with Oxbow Adventure Co, dodging a series of islands on the only four seater jet boats in the world.
Whitewater rafting is another winter option; you'll be provided with neoprene socks and gloves, waterproof booties, a full-length thick wetsuit, spray jacket and life jacket to keep you warm.
Bar hopping and tincture tastings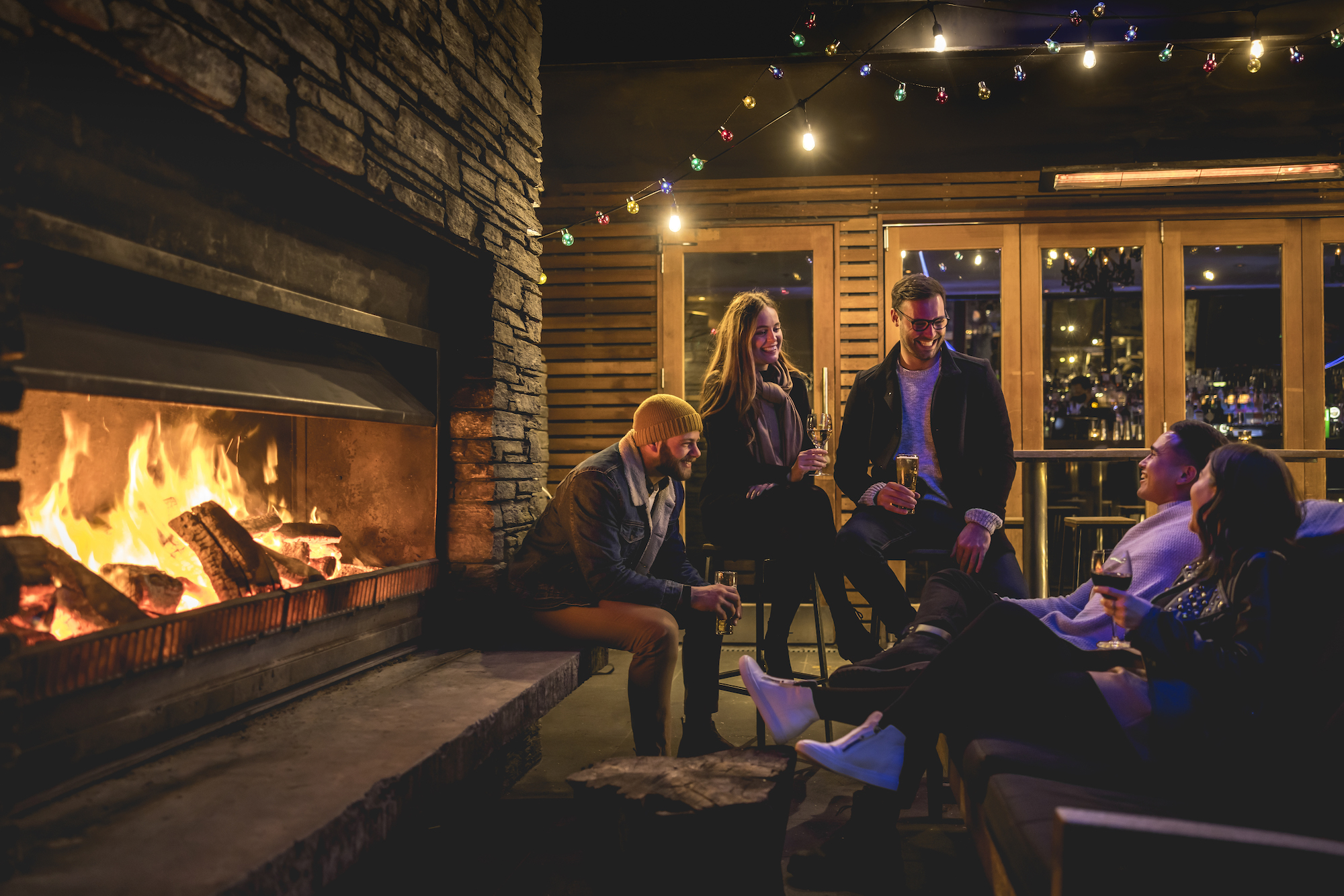 Altitude Brewing is a long time local favourite for kiwi lager but hot competition opened in July 2021 with Whakatipu Brewing, a brewpub serving hearty post-ski pub feeds alongside craft ales.
The region's first boutique gin tasting room the Gin Garden also opened mid-pandemic, showcasing award-winning locally distilled gins. Of course, Queenstown does everything to the extreme; so, the world's first heli-gin tour is another option.
If you like your gin with tonic, try Little Blackwood – a cosy waterfront bar touted by locals to mix Queenstown's best cocktails.
Queenstown's bar scene is found on the waterfront or down cute as a button cobbled laneways and you'd be forgiven for thinking that the entire bar scene is brought to you by the letter B. Try the Bunker for cocktails, Barmuda for the open fire, Bardeaux for winter ambience, Botswana Butchery for meaty fare with meatier wine lists.
Seriously though The Lodge Bar is all American chic by the water and Eichardt's House Bar at sunset is an institution.
Chow down
If you love breakfast then this is the town for you. Head directly to Bespoke Kitchen and take your camera for the prettiest wholesome fare in town, put some time aside for Akarua Kitchen just outside of town near Arrowtown for their waffles and bacon, you can't go wrong at Frank's Eatery or Frank's Pantry near Remarkables Park, just ask the fancy locals.
Of course the long time cult Queenstown foodie institution is Fergburger. These huge, drool-inducing burgers are delicious if you have a spare hour or more to wait in line; but there are also plenty of new kids on the block these days.
In fact, Fergburger's owners opened a sports bar during the pandemic called Ferg's Bar, serving comforting share plates like beef cheek, venison, and crispy-skinned duck to complement a night on the beers. Ferg's "Lunatic Juice" cocktail (rum, lime, bitters, liqueur and more) might be just enough to dampen adrenaline hoons' heart rates before dinner.
El Camino Cantina is the new Mexican restaurant that opened in December 2021, serving up large and loud Tex-Mex food and atmosphere. For woodfire pizzas and traditional Italian pastas in a cute, family-friendly trattoria, head to Little Aosta – it's the more casual sister of famous Aosta restaurant by Chef Ben Bayly.
For date nights and anniversaries, choose ORO in the (so-called) six-star Carlin Hotel. It opened in March 2020 and is helmed by Executive Chef Thomas Barta, who literally had a baptism of fire earning Michelin Star experience in the "Hell's Kitchen" of Gordon Ramsay.
Get on the snow (but not skiing or boarding)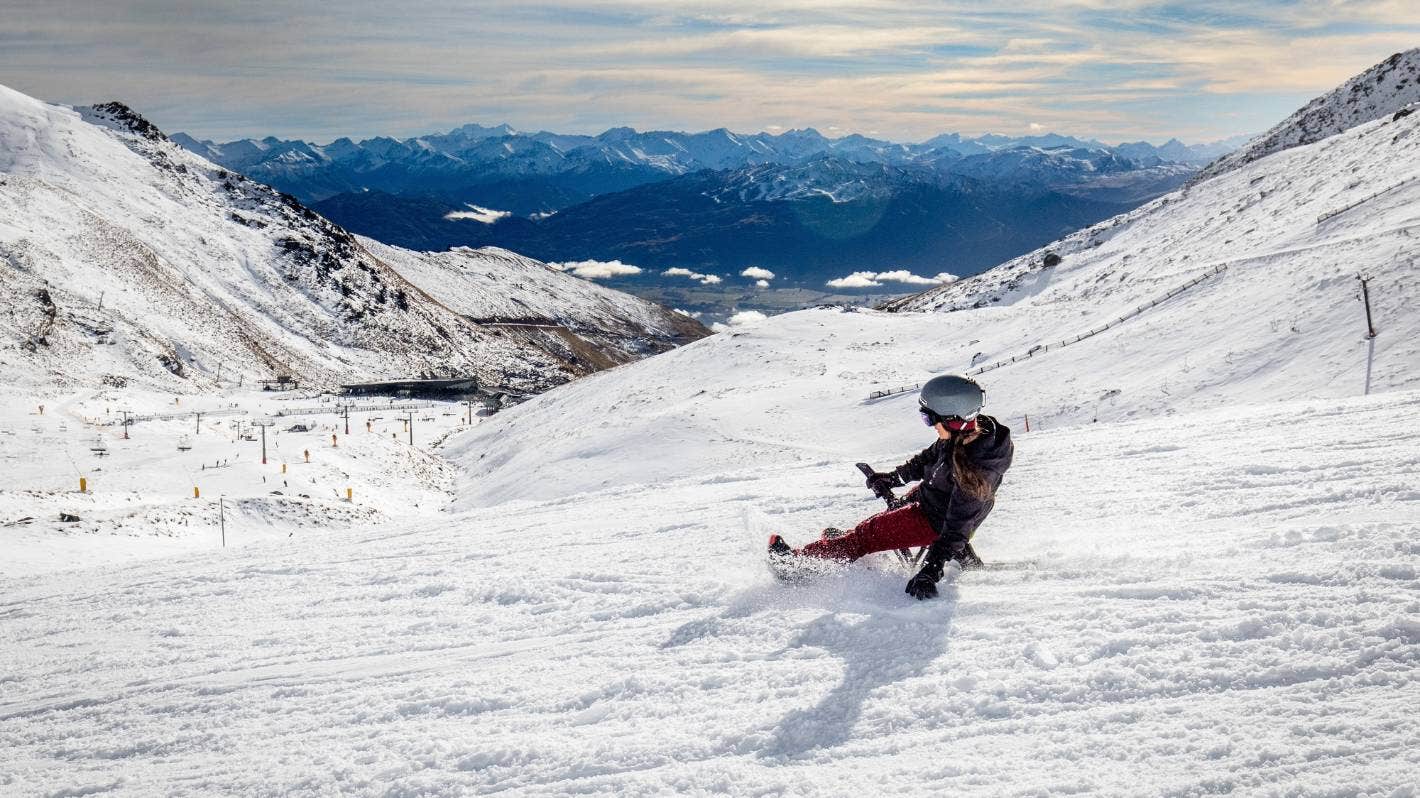 You can always jump in the car with your ski buddies then ditch them for Yoonering – the wild new craze on New Zealand slopes. A yooner is a cross between a sled and luge; a go-kart with a single ski and "stop-go" handle to control your speed (the true amount of control is questionable).
Hire a yooner at Coronet Peak or opt for a classic toboggan in the Snow Play Zone. Or, simply ride the gondola to the sightseeing deck and bask in the incredible panoramic views over Whakatipu basin.
About 70 minutes' drive from Queenstown, or a short helicopter flight, you'll find UnderDog Sled Dog Tours. Take a traditional sled dog tour through the high trails of the Southern Alps, plus meet the huskies, learn about them, and even drive your own team.
Golf, if you must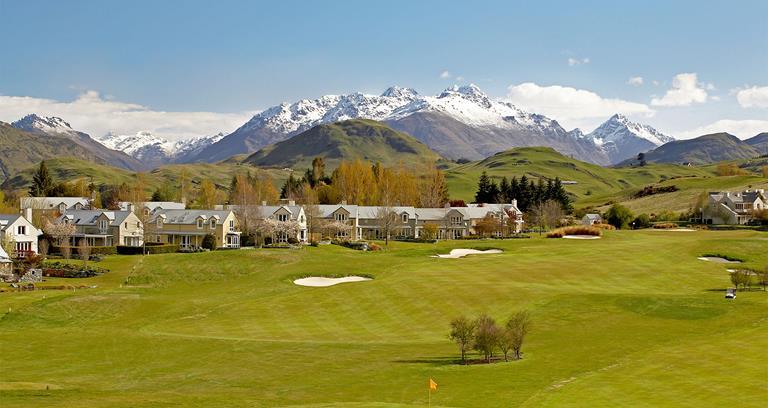 Queenstown attracts golf fiends from around the globe – with six courses within a 20-minute drive from town, all surrounded by stunning scenery at the foot of the Remarkables. They open in winter and rarely get snowed on enough to close.
Millbrook golf course is a favourite – home to the New Zealand Open, with two 18-hole championship courses exploiting the dramatic terrain. Play and stay at the stunning five-star Millbrook Resort, famous for its spa and restaurant.
If you can score yourself an invite to The Hills Golf Course owned by Michael Hill then you'll experience a collusion of art and golf with a renowned private Sculpture Park.
Chill and spa days
Winter in Queenstown has plenty of chilly options, but by far the most chilled-out way to enjoy the town's beautiful waterways is on a scenic cruise on Lake Wakatipu. If you have time, it's also worth taking a day tour to see the stunning Fiordland's Milford Sound, with all its amazing wildlife, dolphins, and seals.
Take the pace off at one of Queenstown's many day spas. Millbrook, Eforea, and Body Sanctum regularly appear in the lists of world travel and luxury awards. And onsens are not just for Japan ski trips. The Onsen Hot Pools in Queenstown are highly Instagrammable cedar-lined tubs sitting cliffside, overlooking the Shotover River at the foothills of the Southern Alps.
Hit up the prettiest town in all the pretty land, Arrowtown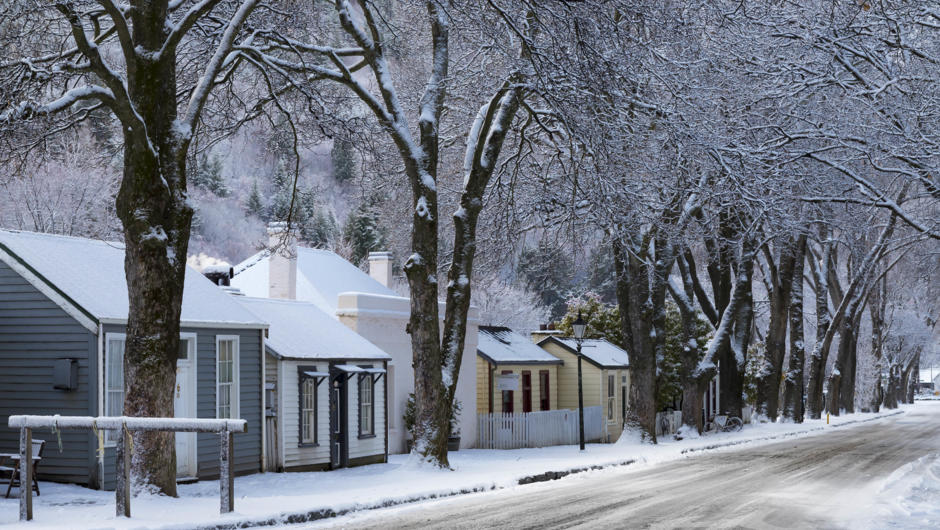 This charming gold-rush village is a 20-minute drive from Queenstown on the banks of the Arrow River, with great coffee, cute wine bars and roaring fireplaces in heritage buildings.
Make a day of it and start with breakfast at The Chop Shop Merchants followed by the famous sticky buns at Provisions of Arrowtown in the cutest little house in the cutest little town. Take a stroll along the river or hike up Tobin's Track for amazing views to get the heart rate up.
Eat at historic pubs like the New Orleans Hotel (established 1866) and the locals' favourite The Fork and Tap or opt for fine dining at the Millhouse (set in the original building of a flour mill from wheat farming days). You'll find the best Japanese in the region at Kobe Cuisine, just saying.
Try Slow Cuts for good hearty post ski food at good prices with good vibes and Aosta (book way ahead) for super fun Northern Italy style flavours.
When it comes time for cocktails hit up the Blue Door Bar – identified by its iconic painted door – has a beautiful wood fire and historic stone bar, and serves mulled wine, cocktails and regular live music in an uber-cosy setting.
Sweet tooths should taste the local fudge at the old-fashioned Remarkable Sweet Shop.
Did we mention Amisfield Winery and restaurant near the beautiful Lake Hayes near Arrowtown? We should have it's the best of the lot, and that's saying something. Get the chef's choice and thank us later.