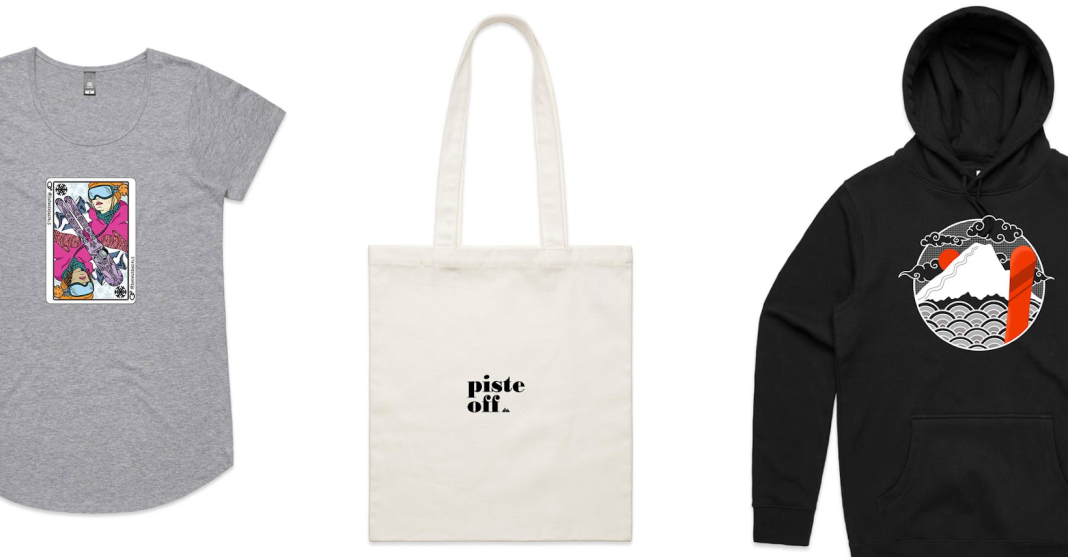 We love a snow pun, clearly.
And what better place to snow the world (see what we did there) your love of all things skiing and snowboarding than on a tee, hoodie or tote.
So we've launched a SnowsBest store for our @misssnowitall community. Insert happy snow dance here.
The store is divided into "collections" each featuring something we all love about snow. We've curated some items from each collection below but you can visit our e-store to discover even more.
The Land of Japow collection
If you've been to Japan you'll know how much you love talking about Japan. If you haven't been yet then you know how much your friends love talking about Japan.
So we commissioned Jaime French to design some Japan love for skiers and some for boarders and we put them on some hoodies and tees. Choose from light or dark in design, snowboard or skis and with text or without tex.
SHOP Land of Japow HERE
The Snownouns collection
Which one are you? Skier? Snowboarder? Celebriski? Or all three? The choice is yours and now you can wear it on your chest.
SHOP Snownouns collection here
The native collection
Show the snow world where you're from. 'Straya mate.
SHOP Native Series here
Slayings collection
From après lovers to off piste lovers, those who love to heli ski and those who like gnar points. We've got it all.
Queen of snow collection
We launched #showusdagirls a few years back to shine the light on women that ski and snowboard then we asked Maria Baker to design a hoodie. Now we have hoodies and tees.
SHOP Queen of Snow here
The kids collection
For the Little Miss or Little Mister in your snow life.
SHOP Kids Collection here
The merch collection
Are you a Miss or MR Snow It All? Then these are for you.
SHOP our MSIA Merch here