Dreaming of living the resort life in Queenstown, New Zealand with magic lake views, snow covered peaks and a ski resort or four up the road?
You'll need some cool dollars, a lottery win or a Fortune 500 listing to get your hands on the queen of the peak, 'Stelvio', designed by Mason and Wales.  This majestic home at 10 Pinnacle Place on Queenstown Hill within the uber exclusive The Peak community is up for grabs, for a price so hefty, if you have to ask you can't afford it.
There's room for you, your mates or extended family and even a live in butler, nanny, personal trainer or whomever you consider your 'staff'. Use it as a weekender with your private jet when the Trans Tasman Bubble opens or bed down and make it your home address.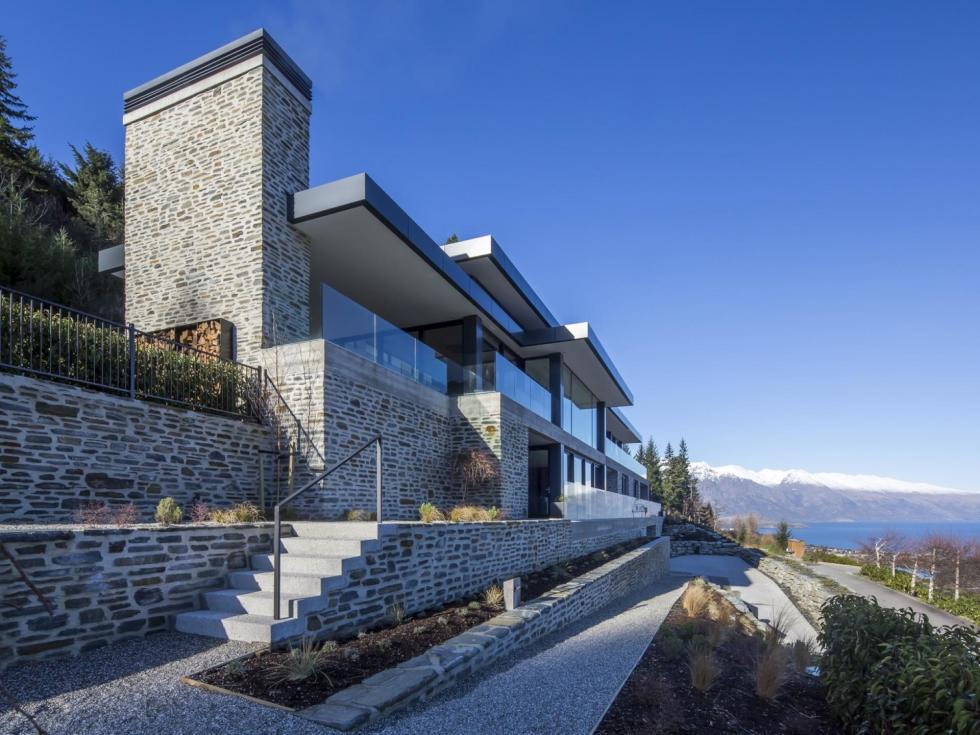 Stelvio makes the most of the commanding view over  downtown Queenstown and straight across the lake and it backs onto a council reserve so there's no pesky neighbours staring in when you're soaking in your hot tub. Don't you just hate that?
There are six large bedrooms with en-suites, including a guest wing, dahlink, with living area and kitchenette. The master bedroom boasts a tub with floor to ceiling glass views, a yoga platform and sweeping balcony so you can do your downward dog at dawn.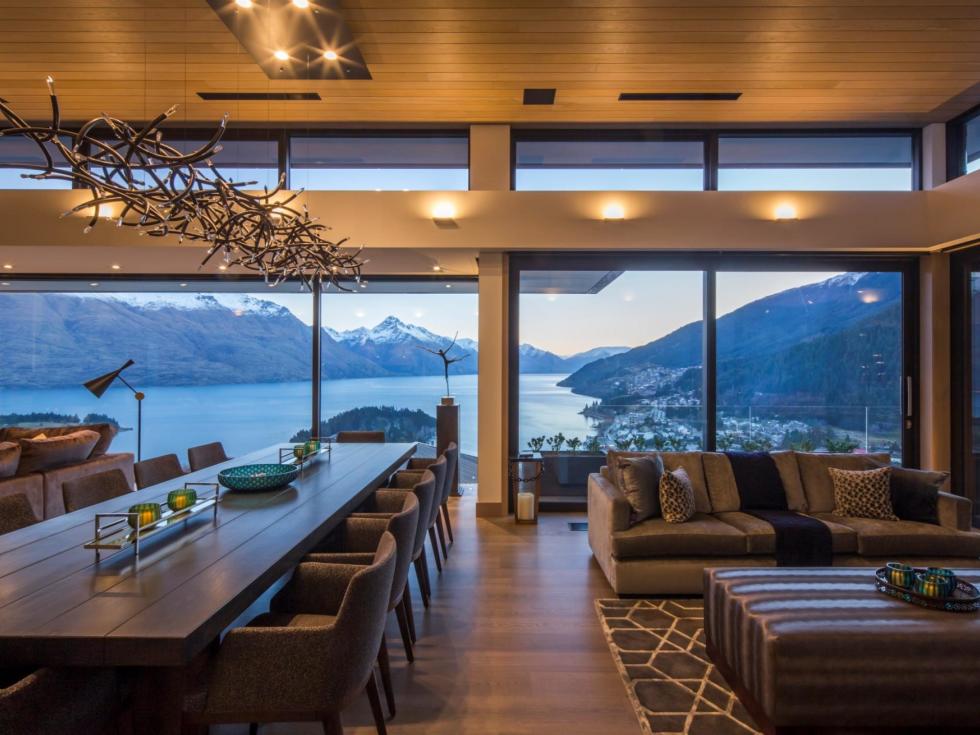 Add a main living area with dining and lounge-ing and a spacious chef's kitchen. Then an alfresco area featuring a sunken fire pit with lounge for many an après hour and yet another kitchen, this time outdoors.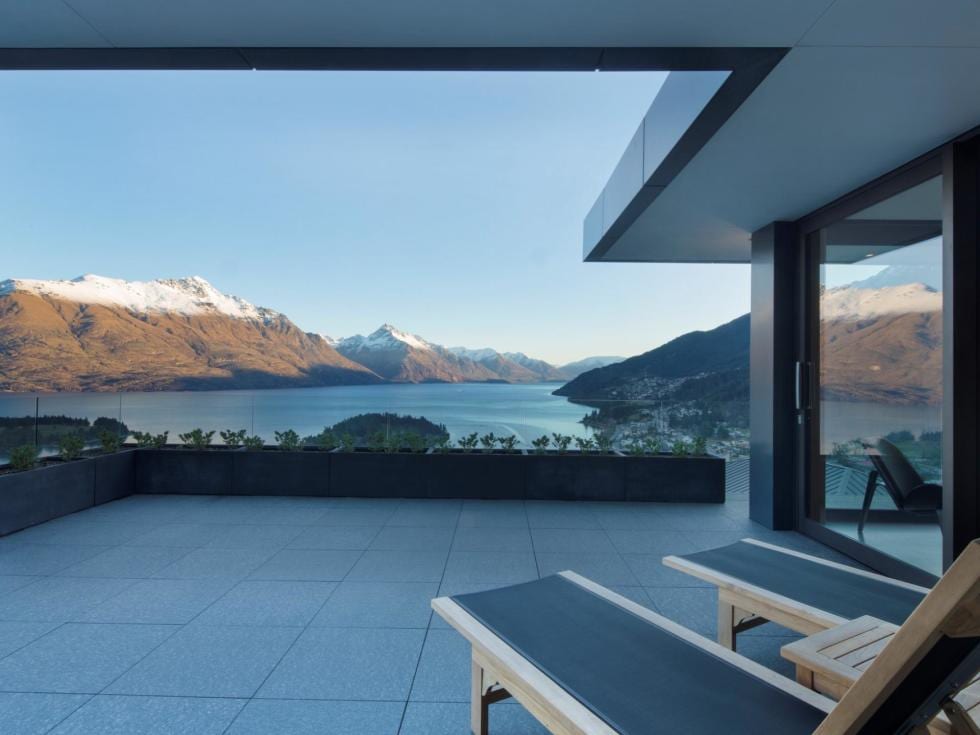 Of course there's a cinema room, bar with wine cellar, gym, billiard and games room, an office, a drying room and a garage for six cars so you'll have space for all your toys. There's oak flooring and canter-levered stairs and even an internal commercial elevator.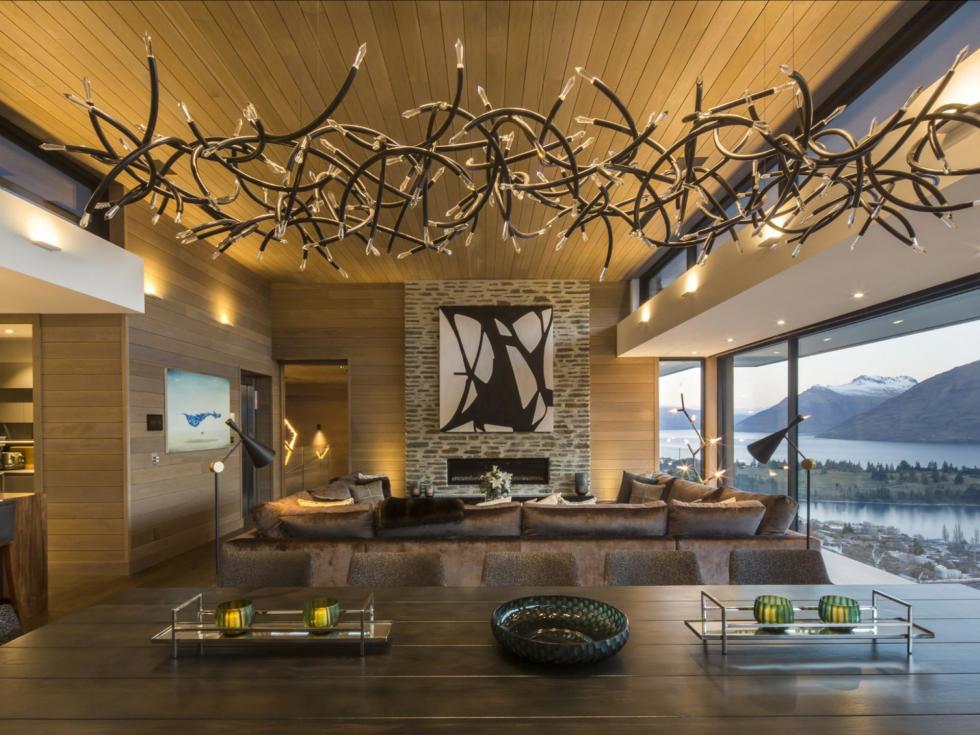 The property has also been furnished with bespoke designer fixtures and fittings sourced from all over the world, so we're guessing you can just move right on in. Just hand over a giant cheque for the keys.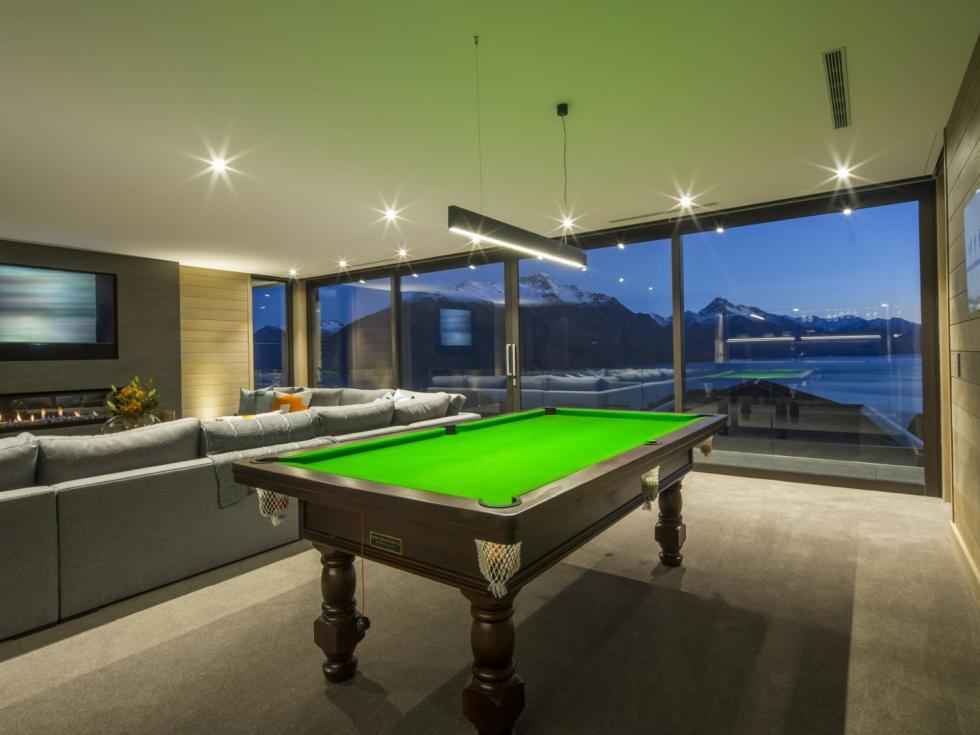 The home is also equipped with underfloor heating throughout and a ducted air-conditioning system, oh and there's a hot tub on the back deck for, well, more lounge-ing.
How much to get your name on the Stelvio deeds?
You can test drive the home to see if it's for your liking and rent it nightly for $21,500 from Touch of Spice.
Should you feel it suits your humble needs then reach out to the team at Sotheby's who have the listing.
The price range is in excess of $20 million, would you like truffle fries with that?
---
Please help SnowsBest survive  2020 and remain your independent source of snow news with a "Covid contribution", from as little as $1, so we can continue to deliver the news and content you value in a season when we need each other most. Contribute here.
---