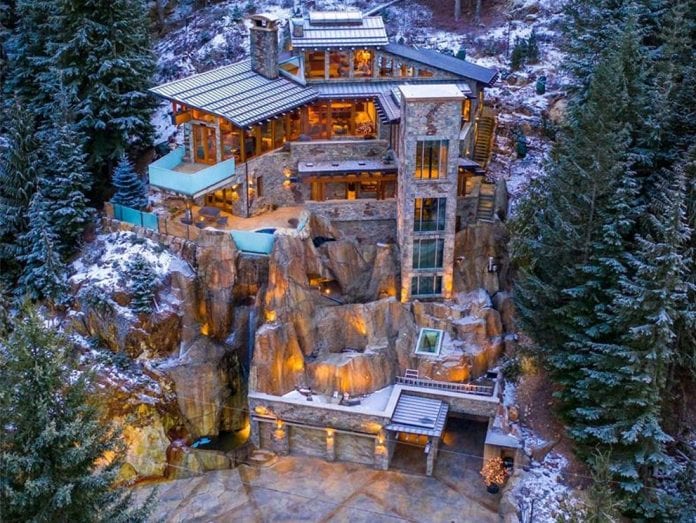 Did you get some spare moolah in your stocking last Christmas? Well, you're in luck because we've found a way for you to spend it.
Stonecliff Falls is a legendary property in Whistler and known as "the waterfall house" practically built into the side of a mountain. It's yours for a reduced price of CAD $6.9million.
Yep, reduced from $9.8million when it first went on the market last October, then dropped again to $7.5 in January, now dropped again (September 2020).
See, we've just saved you $2.9 million dollars. We're good like that.
You'll find this dream ski house in the Brio neighbourhood of Whistler and within walking distance to Whistler Village. It's perched high above Panorama Ridge and even has an elevator so you don't have to climb that cliff alone.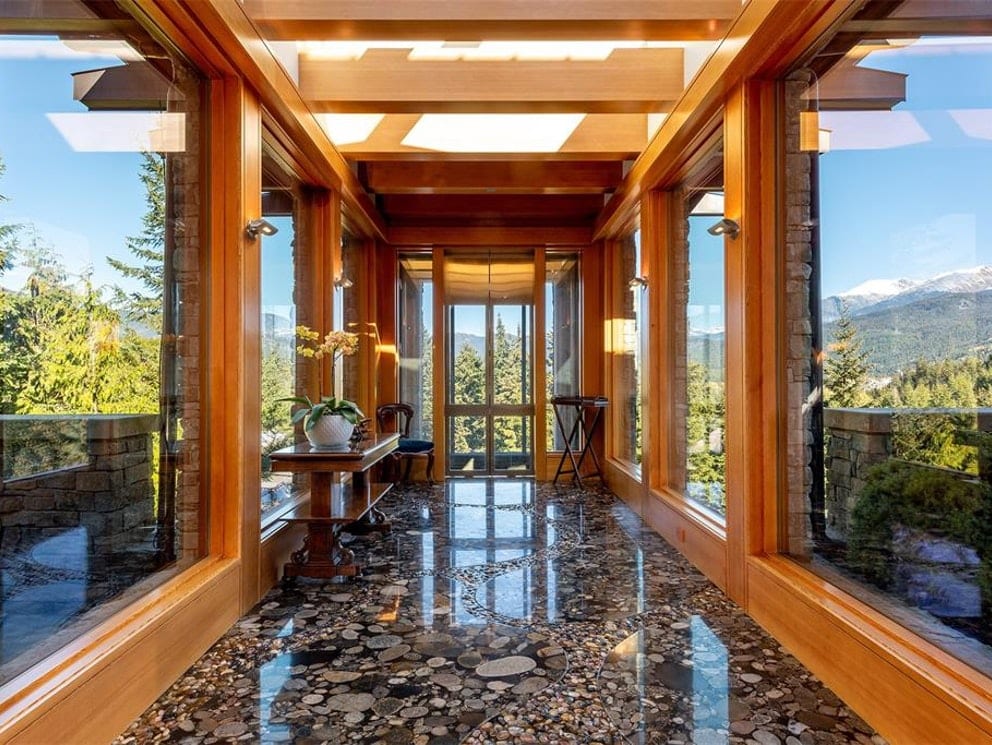 There's the obligatory panoramic views and 4 bedrooms with 5.5 bathrooms across 3 levels. The master suite occupies an entire floor to itself and comes with a soaking tub with view.
You'll get under floor heating, mahogany flooring, wool carpets, Viessman boilers, gas fires, heated driveway and tons of outdoor deck space for summer. You can practically ski to your door with the trails just doors away.
Did we mention the automatic sliding doors, outdoor hot tub and games room?
Interested? Enquire here and feel free to send us a cheque for that $2.3 million.
---
Please help SnowsBest survive  2020 and remain your independent source of snow news with a "Covid contribution", from as little as $1, so we can continue to deliver the news and content you value in a year when we need each other most. Contribute here.
---