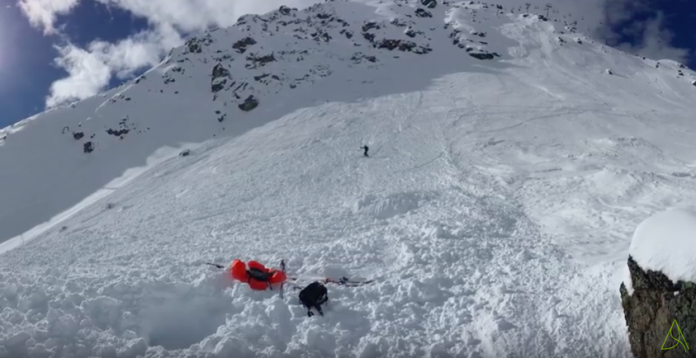 Avalanches are real. Even in Australia. They can happen to even the most well trained skier making conservative terrain choices. They can happen to you. This seven minute film reveals what really happens when a slope breaks free and you are caught.
The athletes involved in this film openly admit their mistakes. They rode three at a time on a slope, heavily weighting the snow. He skied with his pole straps around his wrists, making it difficult to pull his air bag. But they did have all the avalanche gear needed to perform a rescue, which, in this case, meant no one died. Just.
They make some jokes at the end about a prank, personally I don't see the humour, but the message is still the same. Be prepared.