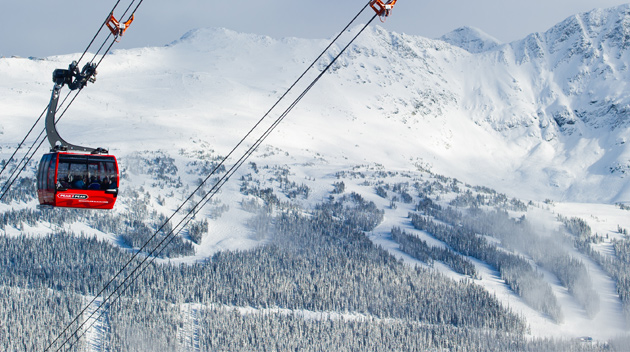 Ski Whistler Blackcomb this spring from AU$1179 per person for 7 nights or AU$4489 per family per week.
Whistler Blackcomb has been powder bombed all season so far with over six metres of snow already fallen and it's not even halfway through the ski season in Canada yet. Now is the time to take advantage of the delights of El Nino that have been pounding the Pacific North West with one of the best ski and snowboard winters in Whistler history.
Lucky for you, SkiMax are thinking the same with a mega Whistler Blackcomb Spring Sale for dates in March and April with deals offering up to 40% off accommodation, 25% off lift passes and kids skiing for free.
I know, right?
AND with the Canadian dollar and Australian dollar being pretty much at parity you won't be handing over mega bucks just to breathe when you get there.
Stay at the luscious ski in ski out Fairmont Chateau in Whistler for 7 nights in a twin share with a 5 day Whistler Blackcomb lift pass between April 1 and April 17 from AU$1179 per person.
Travelling with family? Then bed down in The Westin Resort & Spa for 7 nights in a 2 bedroom suite with a 5 day Whistler Blackcomb lift pass for 2 adults and 2 kids between April 1 and April 17 from AU$4489 per family.
That's just two of a plethora of Spring deals being offered if you book and pay with SkiMax by February 28.
Check out all the other options for March and April in a variety of accommodation options from budget to super luxe.
This is one Spring Sale you don't want to miss thanks to a mega winter that just keeps on snowing.
Read more: Locals name their favourite Whistler runs
Read more: 8 reasons why to spring ski at Whistler this year
Read more: Insider Guide to Whistler with Mike Douglas