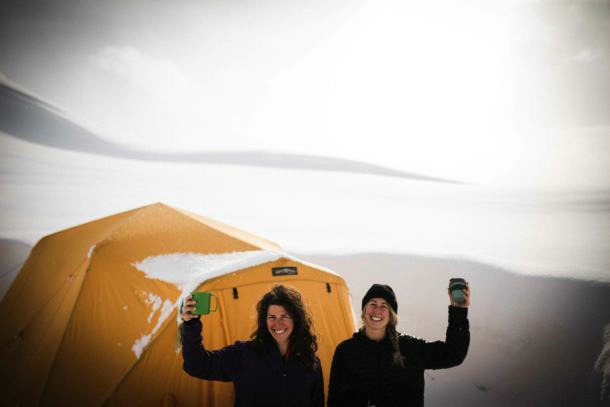 Chalet life or tent life? Nat Segal reveals the benefits of snow glamping in the Chugach of Alaska.
Camping in the snow isn't for everyone. Cold nights, dehydrated food and relieving yourself in nature – it's an acquired taste.
While it is the backcountry skier's Instagram dream to post #tentlife photos of a beautiful mountain landscape, framed by the doorway of your open tent fly, the hard work behind a good winter campsite can never be done justice by a social media post.
As one professional athlete recently commented to me, "why the f**k would you go winter snow camping when, for the same price, you could stay in a nice cosy chalet drinking gluhwein and eating cookies."
It's a good argument. I am all for gluhwein and cookies, especially if I am on a ski holiday. Holidays are meant to be relaxing, where you ski all day and drink wine in front of the fire all night- none of this 'dig out the tent' malarkey. Why would you go and make more hard work for yourself?
I don't really have an answer to that question but I do have a solution, winter glamping.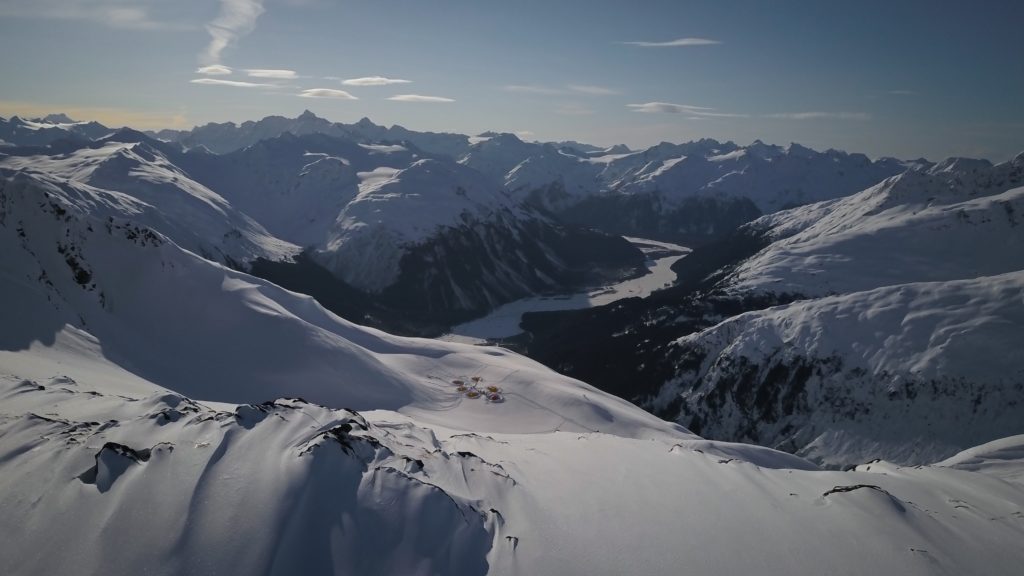 Picture a heli-bump in, guided ski tours, beds lifted off the cold floor, kerosene heaters warming your tent at night and homemade meals crafted by an all-start team. I wasn't convinced that these things existed in a winter camping setting until we flew into the Points North Heli-Adventures Tour Camp to film for Finding The Line.
All this added glamour could be seen as a bit of a cop-out and not a 'real' experience. But the week that we spent at PNH Tour Camp last month was as genuine and special as any other winter camping trip that I have experienced. This is why.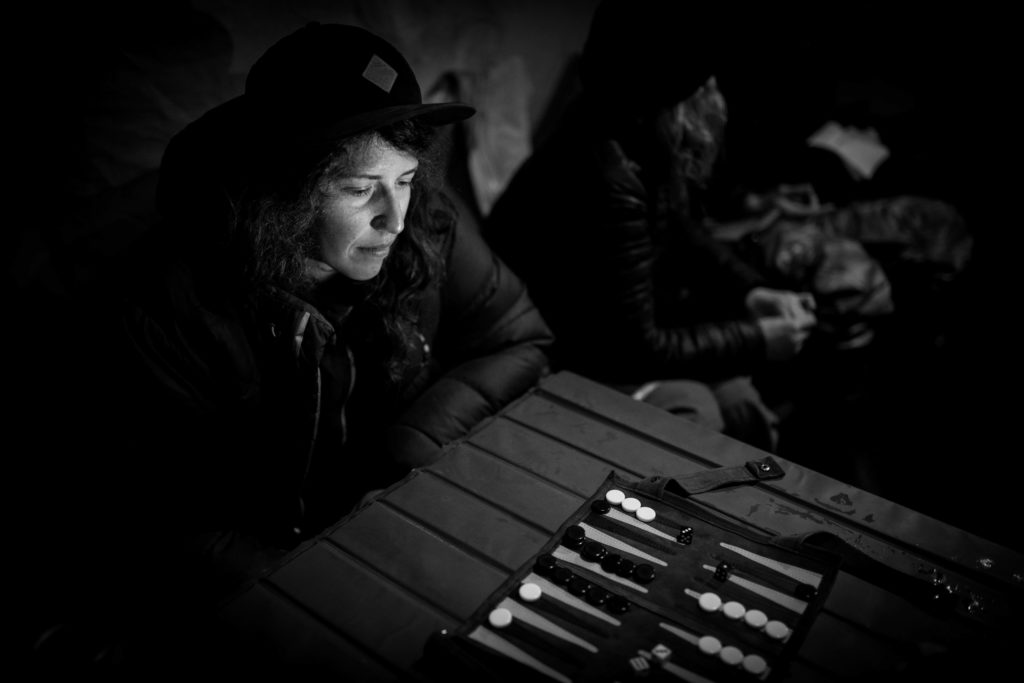 Camaraderie          
With no phone service, no Internet and no Instagram, screens are no longer the centre of every social interaction. Not only do you have to talk to one another, you redevelop the focus to get to know the people you are cuddling up to in the common tent.
On downdays, over coffee, tea, whiskey and delicious meals, we chatted, joked and got to know one another. We would have been hard fetched to find a more diverse group, which when it comes to the ski industry can be quite monotonous.
Seven days after flying into camp as total strangers, we left knowing intimate details about our tent buddies. More than you would glean from a superficial conversation over an awkward fireside gluhwein.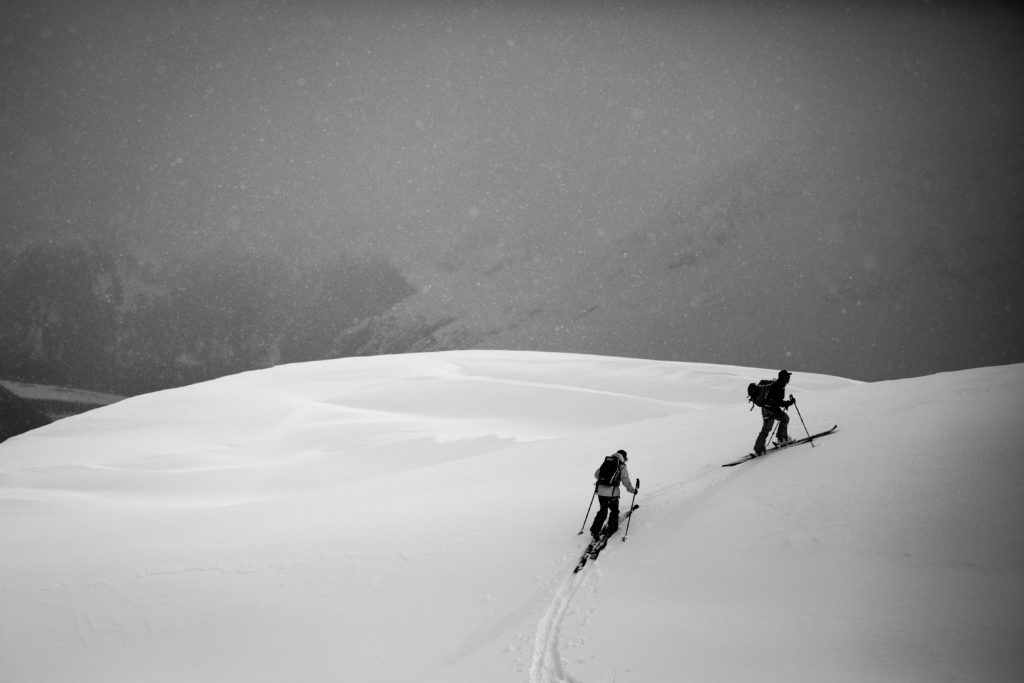 Connecting with nature
The idea of connecting with nature, being 'present' and doing yoga in strange outdoor locations has been overplayed. However, there is a reason why it so effective as an advertising tool – because mindfulness is important and so is spending time in the outdoors.
Having no connection with the outside world gave all of us the space to stop and reflect. At least once a day I found myself staring dreamily out into the horizon, which more often than not was beyond stunning. Watching the sunset morph into mountain alpenglow easily took the cake for best view of the week.
You are glamping
The PNH Tour Camp isn't your average winter camp. It is luxury. Our amazing guides Brennan, Jeff and Wes, looked after all of our needs, serving coffee every morning, digging the dunnies, cooking three meals a day and kicking in the skin track.
It got to the point that we felt guilty and tried to purge ourselves daily by digging out the tents when it snowed. The tents were warm, the coffee was hot and even the dunny was well kept.