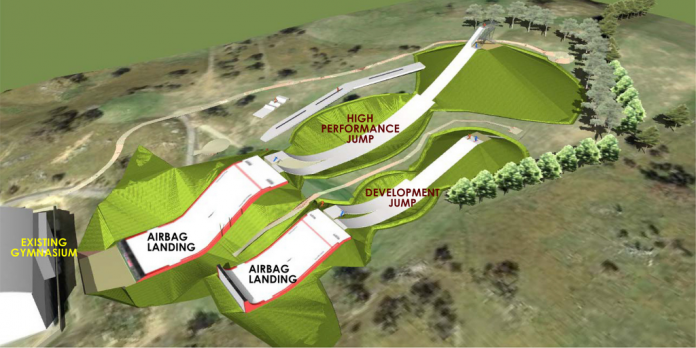 The New South Wales Government has granted an additional $1 million in funding under the Greater Cities and Regional Sport Facility Fund for the community sport components of the National Snowsports Training Centre (NSTC) facility in Jindabyne.
The additional investment to the already $5.1million committed to the training facility has been welcomed by Snow Australia.
"We are thrilled to partner with the NSW Government and look forward to developing the key components of the NSTC, which will be accessible by the Jindabyne and broader community," said Snow Australia CEO Michael Kennedy.
"Works will commence almost immediately on a smaller, development-level airbag, as well as upgrading the Action Sports Training facility and added facilities for our slopestyle and ski/snowboard cross athletes, including a dry slope rail line and start section."
The Snow Australia Board has also agreed to a co-investment of $350,000 to go with the grant announced yesterday. This is in addition to the purchase of the Action Sports Training facility in January of this year.
The upgrading of the community sport elements of the NSTC will deliver increased participation numbers and provide critical access to local participants to engage and interact with athletes, coaches and teams who will reside and train at the facility.
The additional community sport infrastructure elements all have DA approval and, with contractors on site, work is expected to commence almost immediately.
Minister for Sport Natalie Ward said the projects would keep communities healthy and active while creating a sports infrastructure construction boom.
"The NSW Government recognises investing in new and existing sports infrastructure is vital to improving the health and wellbeing of NSW residents," Mrs Ward said.
"Over the next two years, we will continue to stimulate local economies, boost employment and importantly, facilitate healthy lifestyles by investing in sports infrastructure."