We couldn't be more ready for Utah when those borders finally open again. With the best national parks and 15 world-class resorts across the state to discover, there's a lot going for this US state, and the best way to discover the iconic desert to mountain landscapes is via the open road.
Pass us the keys to the pick up truck, we're on our way.
You can picture it now. Your wheels loaded up with your skis and snowboards in the back. A good playlist. The console full of snacks. Your favourite person in the passenger seat. And a non-touristy, high-value winter destination to discover.
All you need is some enthusiasm, which won't be hard to muster up when faced with all that freedom and deep red canyons for days.
Here's your guide to the ultimate road trip for beautiful Utah.
Arrive in Salt Lake City
Your starting point, and what an amazing place to begin. From Australia, connect via Los Angeles or San Francisco to get to Salt Lake City International. Once in the city, explore the nightlife, snap up a brewery tour pass or go hiking and biking in one of the local canyons – then discover the ski resorts nearby.
10 resorts are less than an hour's drive from the airport (SLC), making your life easier. All you have to do is choose your adventure via the passes available. The Ikon Pass, the Epic Pass, the Mountain Collective Pass or the Ski City Super Pass all give you access to various Utah resorts.
An easy and inexpensive way to experience the resorts is the Ski City Super Pass, covering Alta, Snowbird, Solitude and Brighton with easy access from Salt Lake City – extra easy considering that pass holders also receive free public transportation to the resorts. The more days you ski, the better the savings are; plus it's valid any day during the season and lets you go straight to the slopes with no need to visit the ticket window.
It's a good idea to kick off in Little Cottonwood Canyon, home to Snowbird and Alta.Both resorts receive an average of fourteen metres of snowfall per season, with 800 plus metres of vertical at Snowbird and 617 metres of vertical rise at Alta.
Discover Park City
Park City is located just 35 minutes from Salt Lake City International Airport, making it one of the most accessible ski towns in the world. Once you get there, you've got over 140 dining options to choose from, plus a long list of brand name stores at Outlets Park City.
With Historic Main Street at the heart of the town, famous street art by Banksy and a heap of celebrities in town every January for the Sundance Film Festival, you'll be here for Park City Mountain, the largest ski resort in the country and nearby top-rated Deer Valley Resort, ready to welcome you with views for days and plenty of terrain. Together the two resorts provide over 400 ski runs and an abundance of other fun activities both on and off the snow.
The magic of Heber winter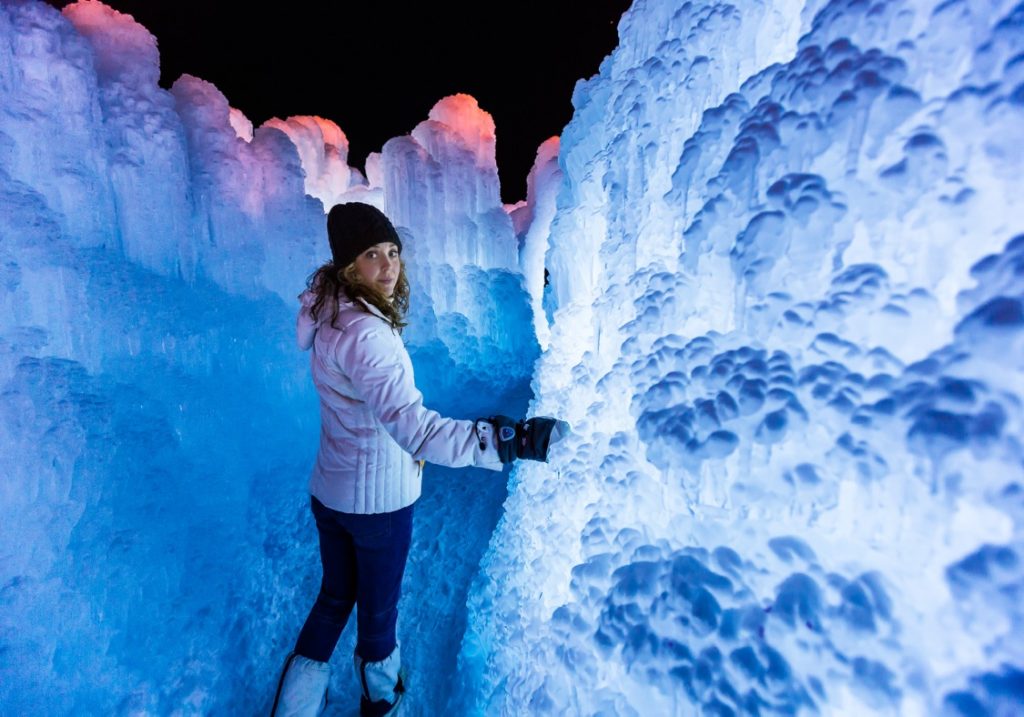 Why not continue the journey of a lifetime with some seriously magical mountain towns? There's so much to be discovered at Heber Valley, just 45 minutes from Salt Lake City International Airport.
Once a sleepy community of livestock ranches, it's now transformed into a variety of world-class experiences. Expect the famed Ice Castles each winter plus geothermal hot springs with caves for stand up paddle board yoga and a brand new ski resort on the way – Mayflower Mountain, featuring six lifts and over 1000 skiable acres to explore.
You'll also find Deer Valley Resort nearby, ready to welcome you with views for days and plenty of terrain. It's the ski-only resort that is continuously ranked the Number #1 Ski Resort in the United States with its ski-in, ski-out lush slopes.
Bryce Canyon and Brian Head Resort
From Park City, you've got about five stunning hours to drive to get to Bryce Canyon National Park where red rock meets snow, you'll never forget the first glimpse you get.
The "hoodoos" are essentially giant stalagmites, some as high as 10-story buildings. Thanks to being the highest elevation National Park in Utah, it often gets a lot of snowfall, which makes for the most incredible contrast against the red rocks and provides epic photo opportunities.
Nearby, you'll also find Brian Head Resort, a one-of-a-kind old school resort with no lines and Utah's highest base elevation. The Western vibes along with fun snow activities make for a great time.
Zion National Park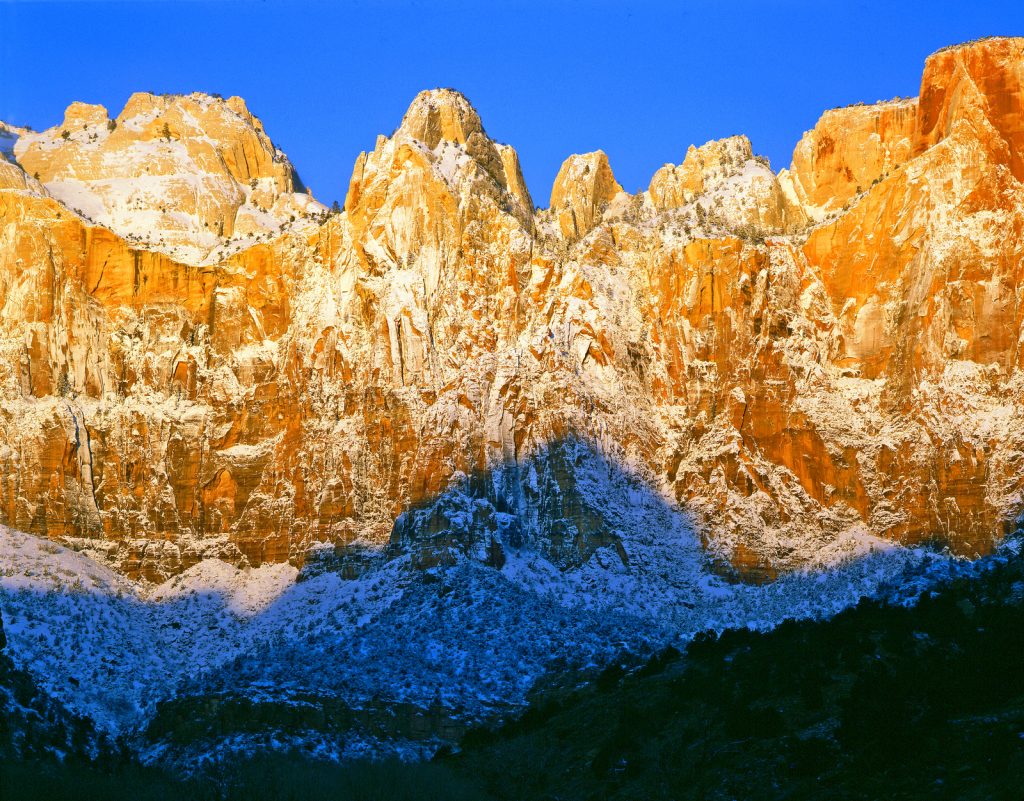 Your last stop, Zion National Park, is only an hour and a half southwest of Bryce Canyon. Elevation is not as high as what you'll find in Bryce, so expect a little less snow, but equally amazing landscapes.
Take a camera – you're going to need it to capture the sunrises, starry skies and landscapes along the way.
Ready to go? Click here to get planning your next Utah holiday.